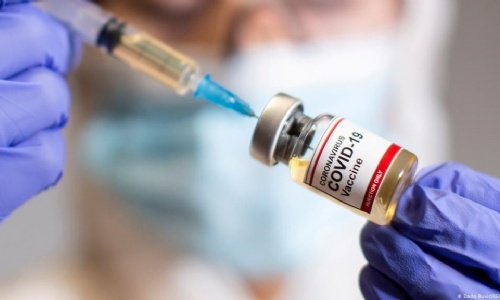 Parents' Vaccination
Published 30/06/21
Dear parents and carers,
As you will have seen on the news, coronavirus is spreading faster because of the new Delta variant. As many children have already missed out on so much time in school we are anxious to avoid any further impact on their education and wellbeing, now and in the autumn. So I am writing to ask for your help.
The most effective way to minimise the chances of further school closures and of pupils being sent home to self-isolate is for every adult in our community to get vaccinated.
The NHS and scientists have been clear that vaccination is safe and effective - and its free on the NHS to anyone living in the UK, even if they're not registered with a GP.
This is a team effort, and every vaccine counts. The more people who are vaccinated the fewer positive tests we will see in school – reducing the need for children and families to stay at home and self-isolate.
So I am writing to ask you to get the vaccination, if you haven't already, and to encourage all adults 18+ in your household and wider family to do the same. Getting every adult in the family vaccinated also protects grandparents and other vulnerable people against this deadly disease.
You can book a vaccination via the NHS booking website or by calling 119 (free). There are now more evening and weekend appointments available, and more slots are added regularly – so if you can't find a convenient a slot straight away, please keep checking.
In addition, there are walk-in clinics where you can just turn up without an appointment. All the details of current walk-in clinics are published on this local NHS website and on this Facebook page www.facebook.com/NHSNWCCG as soon as they are announced and this information is updated regularly.
Getting the vaccine is the single most important step we can take to protect ourselves, our families and our communities against COVID-19 and to keep children learning in school rather than having to send them home."
Yours
Linda Hothersall
Principal
Eastgate Academy
Read More