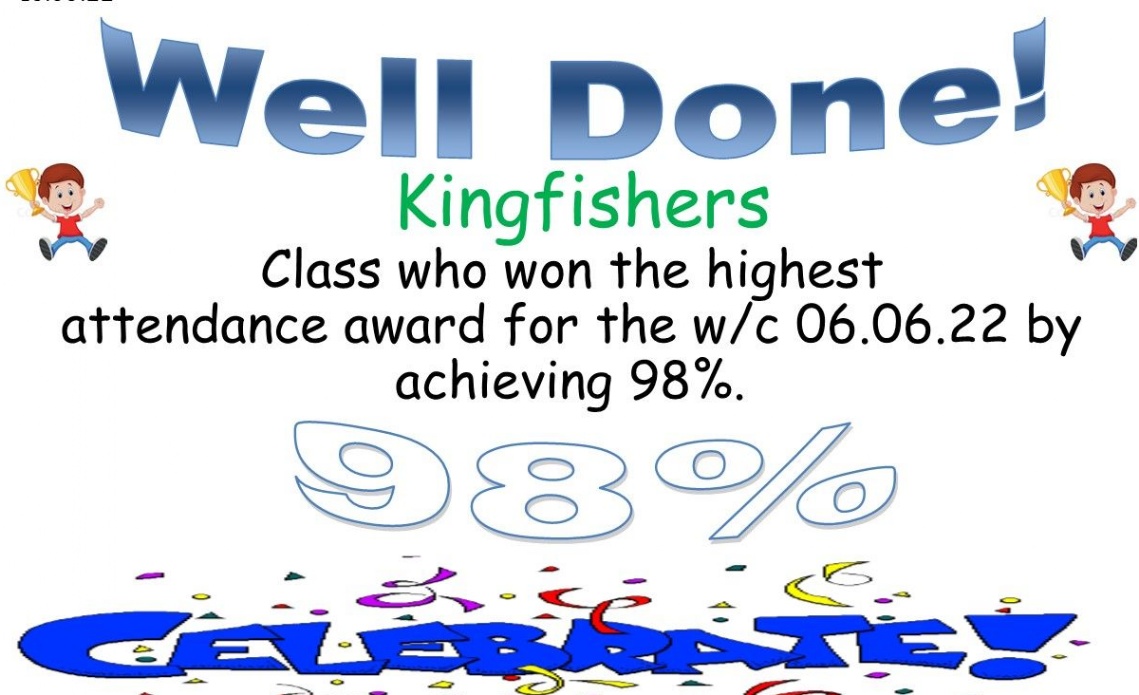 Kingfishers' class have done it again!!!
Kingfishers' class were our highest attending class last week. For their reward the children are invited to come into school tomorrow wearing casual clothing of their choice. No uniform required.
Kingfishers are also currently at the top of our half-term attendance leader board.
The class really are attendance champions. Keep up the good work everyone.