Doves - 13.10.2021
Halfway through October, and Doves class are fully settled into year 3 routines and activities. The children are enjoying exploring and gaining new knowledge!
In Literacy, we are writing our story with a familiar setting. The children have planned a story focussed on a new child beginning Eastgate Academy - something many of our children experienced when they recently joined us from their infant school.
In Maths, we have been practising our place value skills, looking at greater and less than, in numbers up to 1000.
In Science the children learnt all about digestion, and thoroughly enjoyed Mrs Blayney's science experiment, demonstrating the role of the intestines.
In Design Technology, the children have designed, and begun to create their torches. Each child has also demonstrated their ability to create a series circuit, and a switch. All the children have impressed us with their knowledge of safety around electrics.
Doves class have also begun to learn greetings in Spanish, please ask them to show you what they have learnt at home!
Please remember that the children's homework is to read daily, and practice their tackling tables each night too. Any parents who need support in accessing Tackling Tables can speak to the class staff before or after school.
Best wishes,
Doves Teaching Team.
Doves - 8.10.2021
Another busy week has been enjoyed in Doves class! The children have enjoyed some different experiences this week:
In Literacy, we have begun planning our own stories, ready to write these next week. Our class story is set at our school.
In Maths, we have begun talking about adding and taking away tens and ones, and exchanging digits. Your children have practised explaining this new maths process:
'Exchanging is when I have one ten and someone has ten ones and then we can swap because its equal.'
Please ask a member of staff from Doves class for an explanation on exchanging, should you need any support.
In History, we have completed our learning on the Stone Age. The children were thrilled when Mr Stratton brought in some flint axes for us to explore.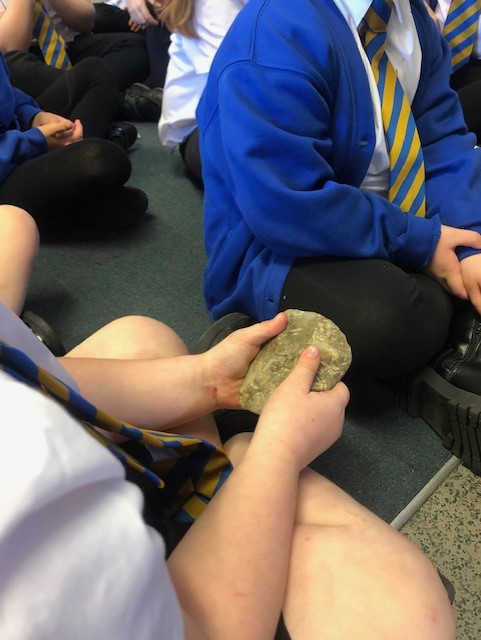 In DT, the children have begun our topic on battery power. We will be designing our own torches, and exploring how to light a bulb using a circuit.
Finally, in Science, we have continued our learning about the human body.
Best wishes,
Doves Teaching Team.
Doves 01.10.2021
Doves class have had a wonderful week, full of learning! The children have worked exceptionally hard, and have embraced new challenges.
In Literacy, we enjoyed discussing the dreams the Old Man in our story may be having. As a part of that lesson, the children shared their own dreams for the future:
'I want to move to the place where people say bonjour, I like it there.'
'I want to be a doctor, not a doctor for adults but one for children. I can help make all the children better.'
'I want to be a teacher and live in a treehouse so that I can see trees and plants all around me.'
It was fantastic to hear the dreams of the children, and we discussed how, if we work hard and have a good attitude to our learning, we can achieve anything!

In Maths, Doves have worked on their understanding of number lines. We have focussed on understanding the place value of the numbers, and finding the value of the mid-point.
In Science, we have been learning about the nervous system, and in History, we have continued our learning about the Stone Age.
In Art, we have enjoyed learning the skill of printing.
Best wishes,
Doves Teaching Team.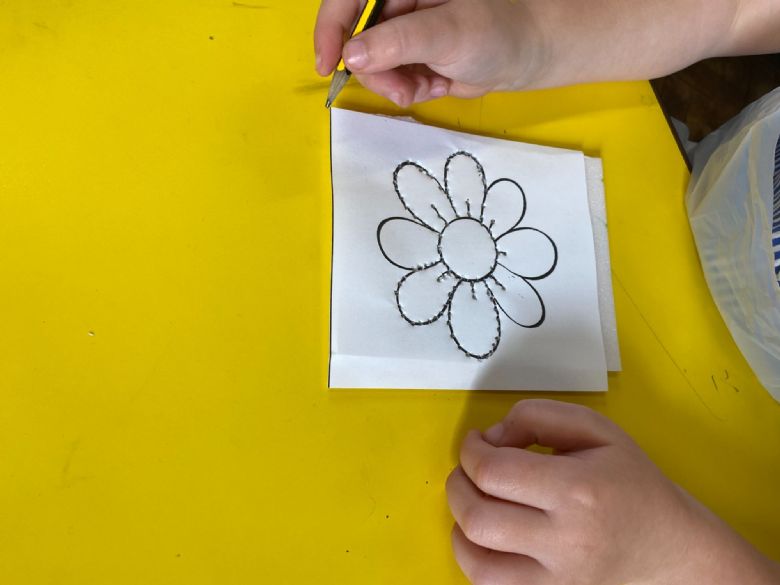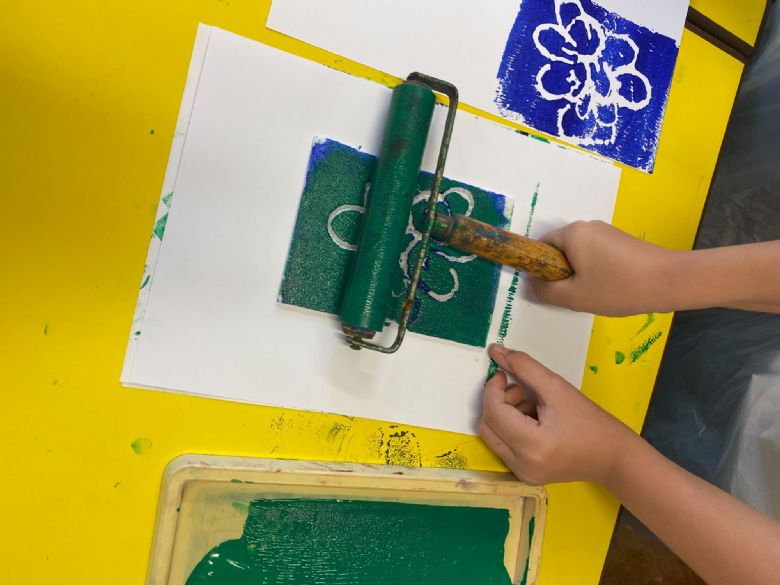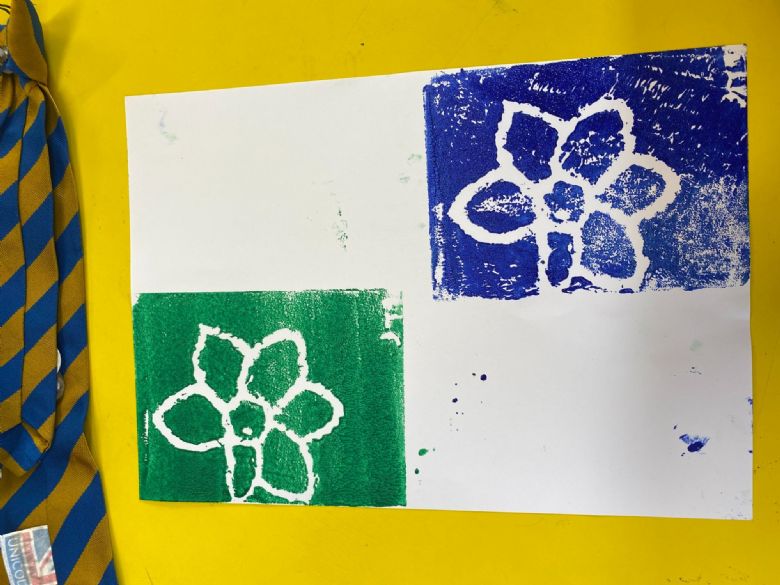 Doves - 24.9.2021
It has been a very busy week in Doves class, and we are very proud of how well the children have settled into their learning.
In Literacy, we have enjoyed exploring the tale of the Old Man living in a rubbish dump, and today the children were excited to finally discover the book is called 'The Tin Forest'. Next week we will discover how it ends.
In Maths, we have moved onto number lines, and today the children explored how to find the mid-point of the number line. You can help your child at home by counting in 5's, and 50's.
In History, our work continues on the Stone Age, and in Science the children have enjoyed creating their own diagrams of our muscle system and the skeleton, talking about how these work together.
This week we took the children into the town centre to look at our school's display from the IHL Project. The children behaved very well and really enjoyed seeing our work on display in public!
Best Wishes,
Doves Teaching Team.
Doves - 17.9.2021
Hello, and welcome to Doves class page. We hope your children have enjoyed their first two weeks in year 3, we have certainly been impressed with their wonderful learning and enthusiasm.
In Literacy, we have been reading a story about a man living all alone in a rubbish dump. The story is called 'The Tin Forest', but your children don't know this yet! They have enjoyed this week imagining what the man might be dreaming of.
In Maths, we are working on place value, using hundreds, tens and ones to describe numbers.
In History, we are learning about the Stone Age.
In Science, we are learning about the human body, and this week the children have drawn round each other, and begun explaining where the muscles are in our body, and the job they do.
In Music, we are learning to sing a song called 'Let Your Spirit Fly'.
Please remember your child can bring a bottle of water to school, and as the weather sadly turns they may also need a coat, with their name in it please.
Best wishes
Doves Teaching Team.