Weekly Update
Aside from our fantastic Sandringham trip (see below), this week Doves have been very busy writing their recounts of the story of Edward Tulane. During his life, in our class novel, Edward has many different names, and does many different things! Doves class have impressed all of their teachers by remembering lots of intricate details from the book. Well done everyone!
During Maths we are continuing our work on multiplying and dividing two digits by one digit numbers, and this week we have been working to solve worded problems. Doves have worked really well in their learning pairs to find solutions to problems.
Finally, with the summer holidays approaching please read this short message:
Educate Against Hate - online resource to help parents and carers safeguard their children. This website https://educateagainsthate.com/ provides free information and resources to help parents/carers identify and address the risks for their children whilst online.
There is an extremely helpful online safety section within the parent tab, called parent zone guides that contains expert information for families, featuring carefully checked and organised advice, and information on issues related to Internet safety.
Parent Zone works globally to help families to navigate the Internet safely and confidently. It includes a set of parent guides covering a wide range of online and digital services setting out clearly what parents need to know about each.
Best wishes,
Doves teaching team.
Our Sandringham Trip
Yesterday Doves class, alongside the rest of KS2, had a wonderful time learning all about the countryside at Sandringham. Throughout the day we experienced six different activities: falconry, caring for sheep, gamekeeping, learning about trees, growing our own and farming machinery.
All of the children thoroughly enjoyed all of the activites, particularly planting their own broad bean seeds and meeting the sheep and sheep dog. We have all been inspired to learn more about the countryside and the children were surprised to learn how much happens, so close to our school and homes.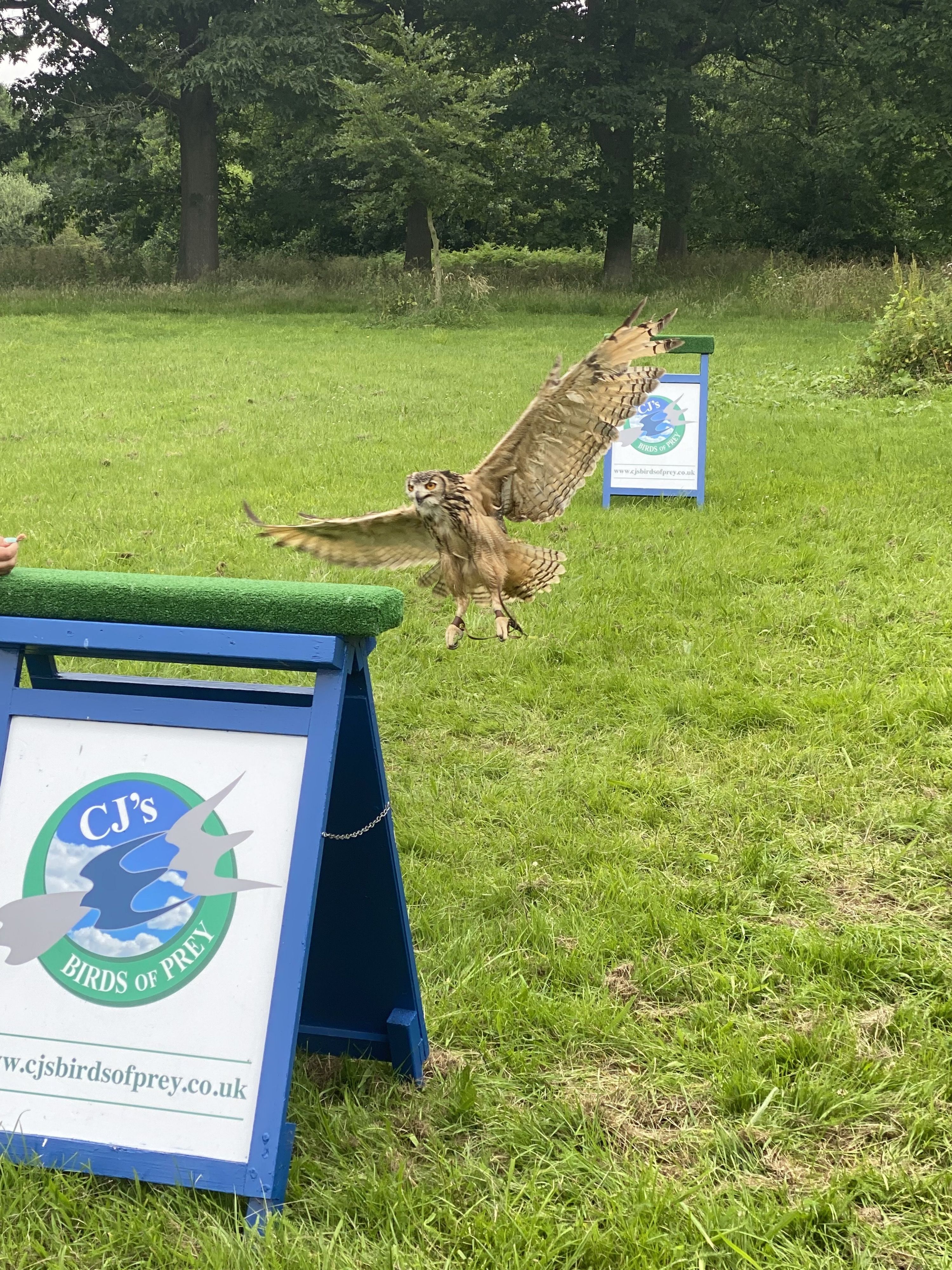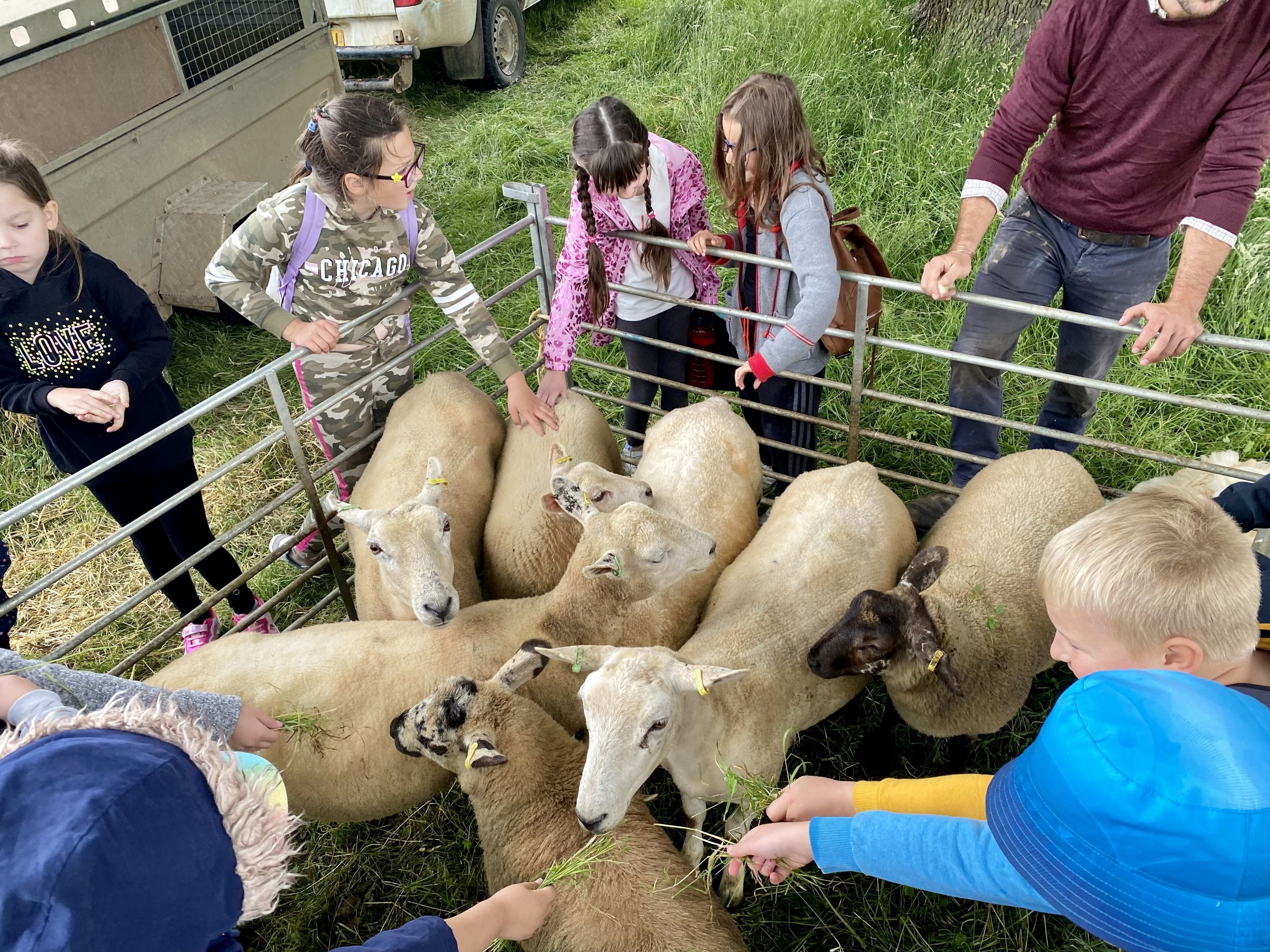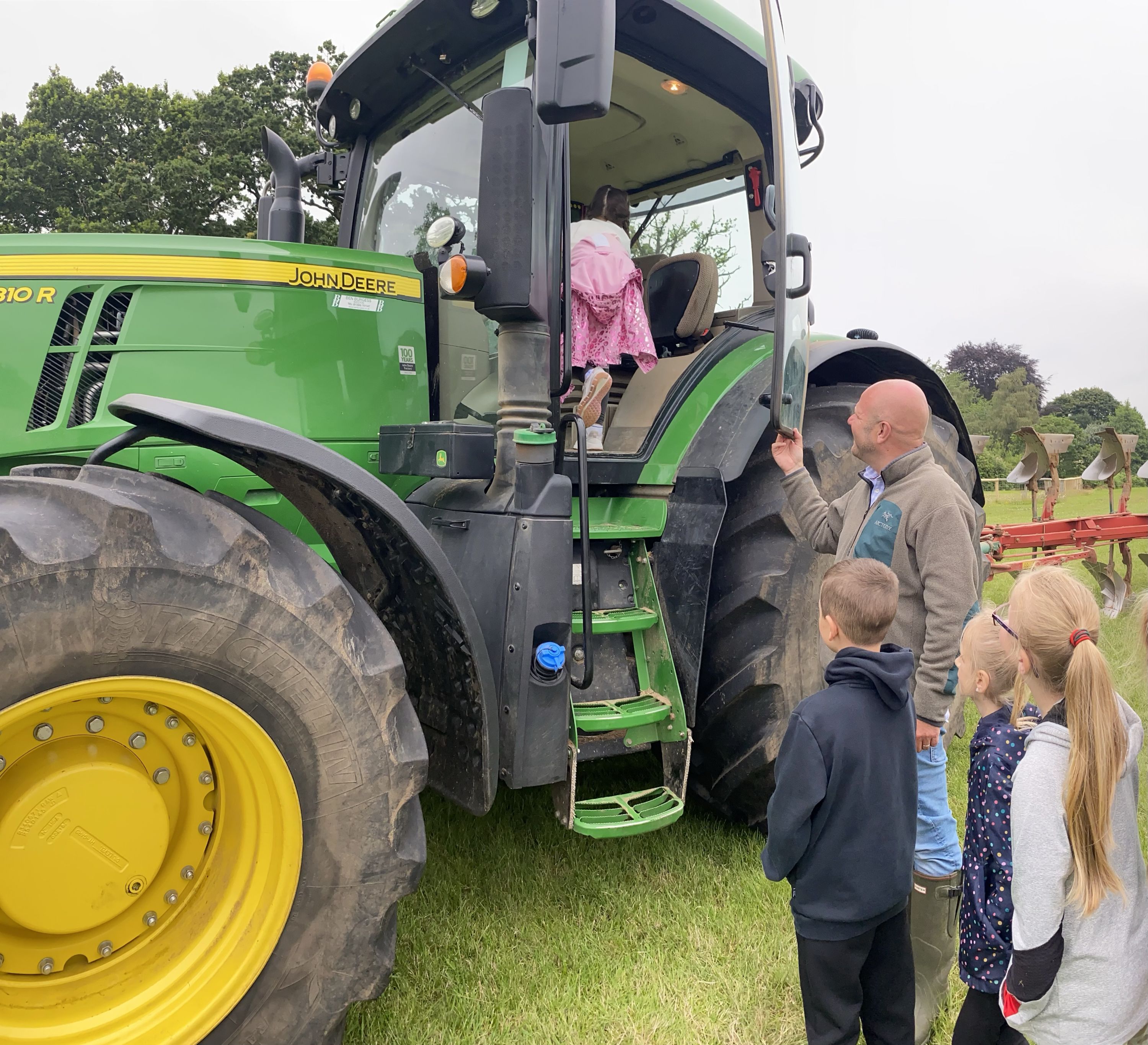 Science
Today, Doves class have learnt all about tendons and ligaments and the role they play in the body. They really enjoyed making models of their hands, to demonstrate how the skeleton works with the tendons, muscles and ligaments to allow them to move. Well done Doves!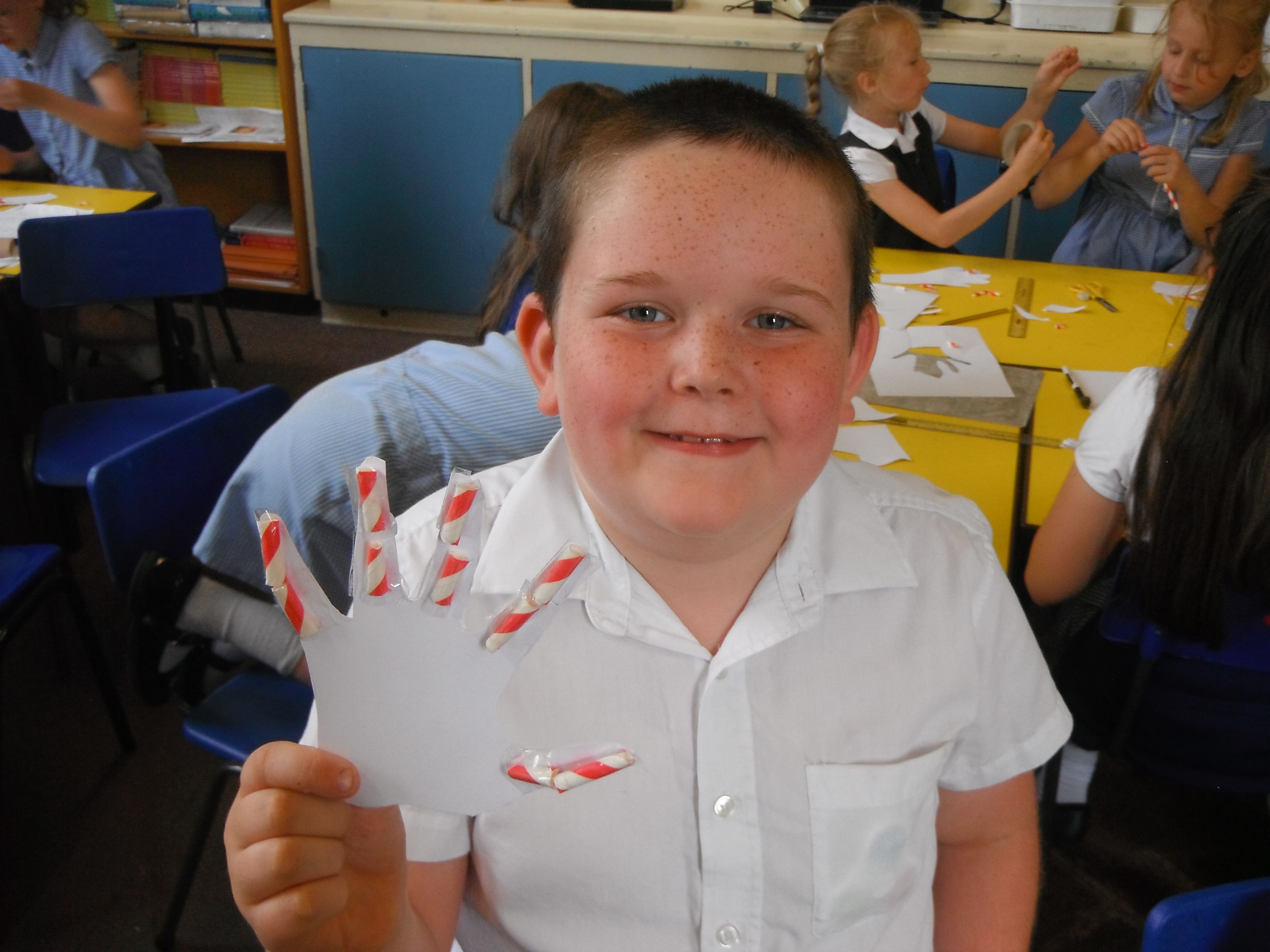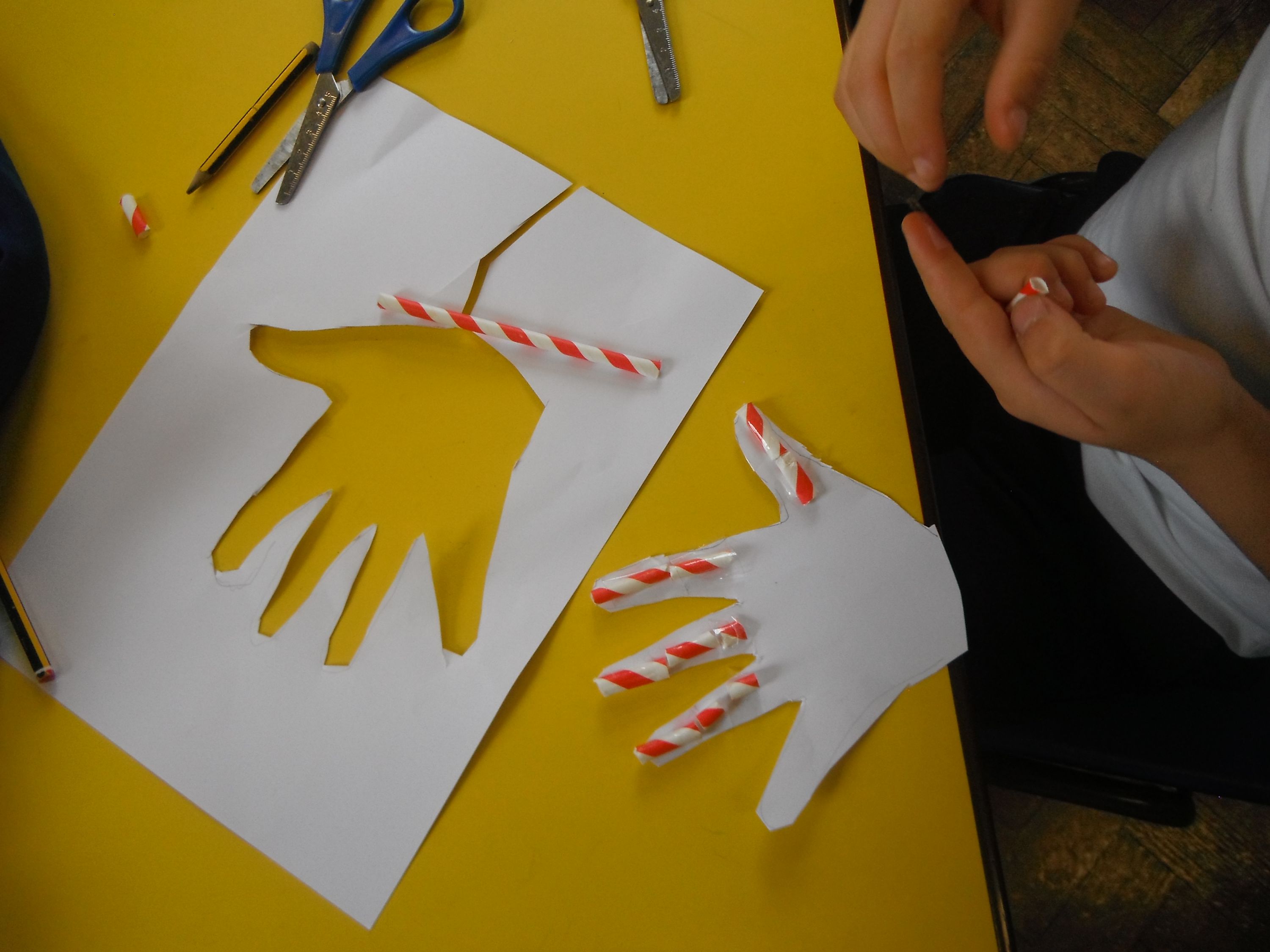 Weekly Update 7.7.21
Doves class have had another fantastic week of learning, as we hurtle towards the end of term. All of the children have continued to put their best effort into everything we do, well done everyone.
In Literacy we have come to the end of our novel, The Miraculous Journey of Edward Tulane, and are preparing to write a recount of Edward's life. We have been so impressed with how maturely the children have discussed the story, with all it's many twists and turns.
In Maths we are continuing to look at multiplication and division, and this week we have started looking at dividing with a remainder. The children are working hard using lots of different resources to gain a good understanding of how to do this.
In Science we continue our learning on the human body, this week looking at tendons and ligaments. We are going to be creating models of working hands to explore how tendons and ligaments work.
We have also continued our work on Ireland, and learning our Bodies song. I hope the children have been singing it to you at home!
Weekly Update 30.6.21
Doves class have been thoroughly enjoying our story: The Miraculous Journey of Edward Tulane. The story has taken us through many twists and turns, be sure to ask them to explain who Edward is and what's happened to him so far!
In Maths we have been working on dividing a two digit number by a one digit, for example: 12 divided by 3. The children have worked really hard on this and are starting to understand it well.
We are looking forward to learning more about muscles, adding to our learning last week on the parts of the skeleton, and the job they do. Doves have been learning the Skeleton Song, changing the names for the scientific names for human bones. They have really enjoyed singing it this week, see if they will sing it to you, too!
During topic, Doves are continuing their learning about Ireland and the Geography of the country.
Weekly Update 23.6.21
Wow, what a busy week we have had in Doves so far!
Last Friday, we finished our learning about plants, and the children enjoyed acting out the role of bees during pollination.
Our Maths lessons have been focussing on multiplying a two digit number by one digit. As the week goes on we are working towards learning to divide numbers.
In Literacy, we are continuing to read our novel, 'The Miraculous Journey of Edward Tulane'. The children are really enjoying exploring the story and looking closely at the character of Edward, who is a china rabbit. We have also enjoyed acting out parts of the story.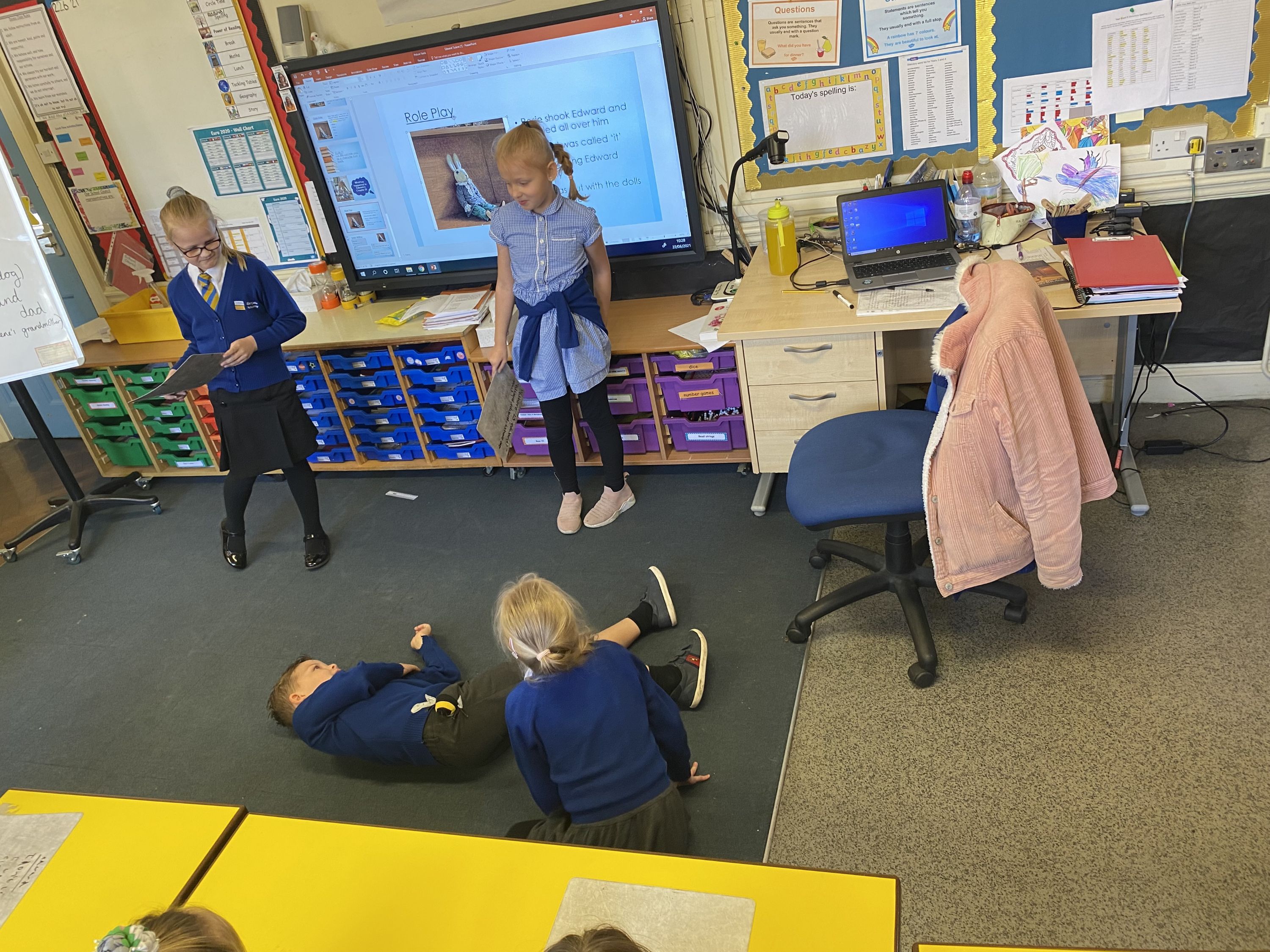 In Geography, we have been learning about Marble Arch Caves, in Northern Island. Our topic lessons this week have ended with us making, cooking and eating our own bread rolls. The children thoroughly enjoyed this process, so much so that we only took photographs at the end!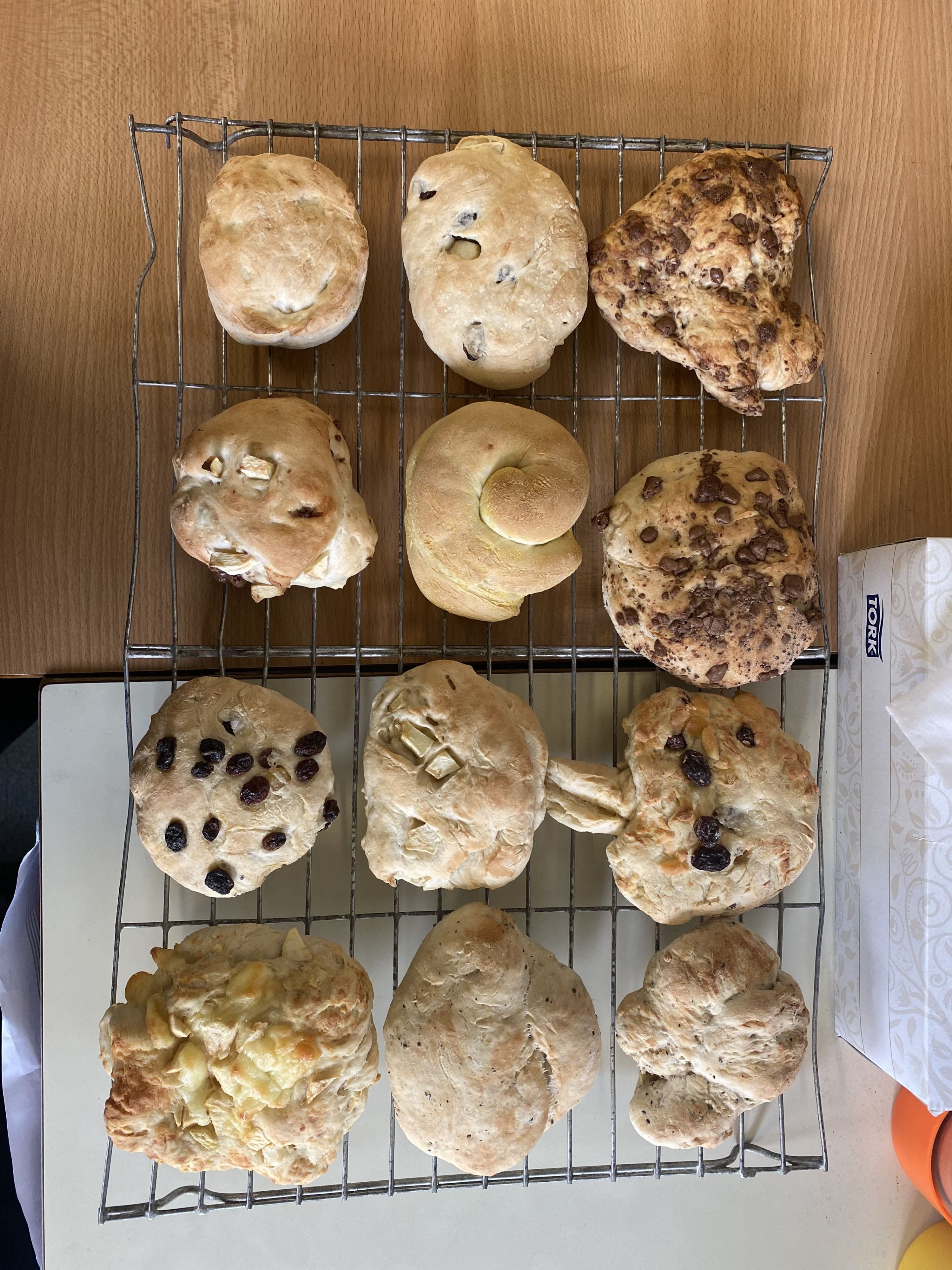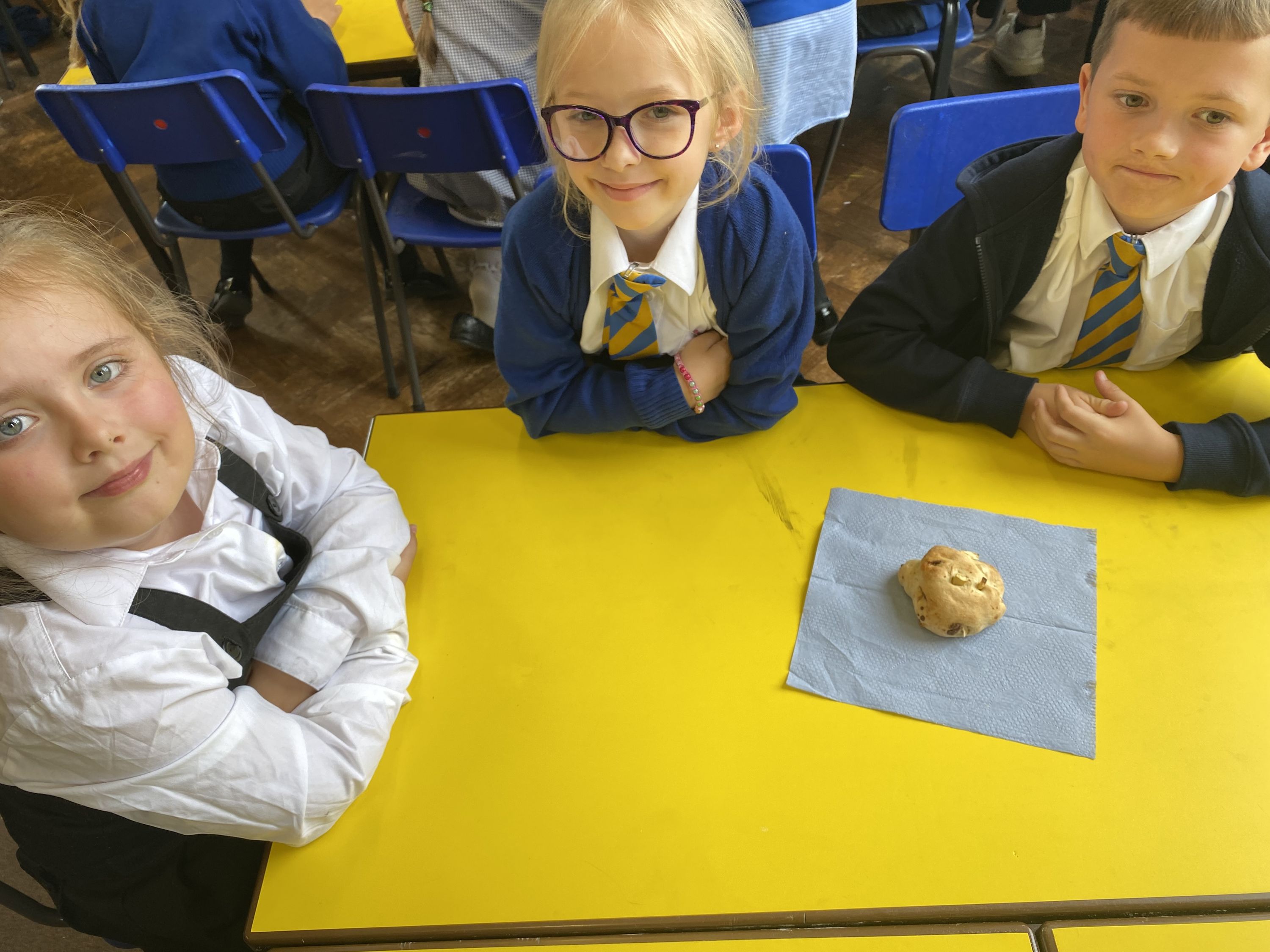 On Friday we are looking forward to learning about the human skeleton.
Plant Update 18.6.21
As we come to the end of our topic on plants, Doves class wanted to show everyone how well their bean plants grew in the classroom. The plants are now off to be planted outside where we hope they will produce beans!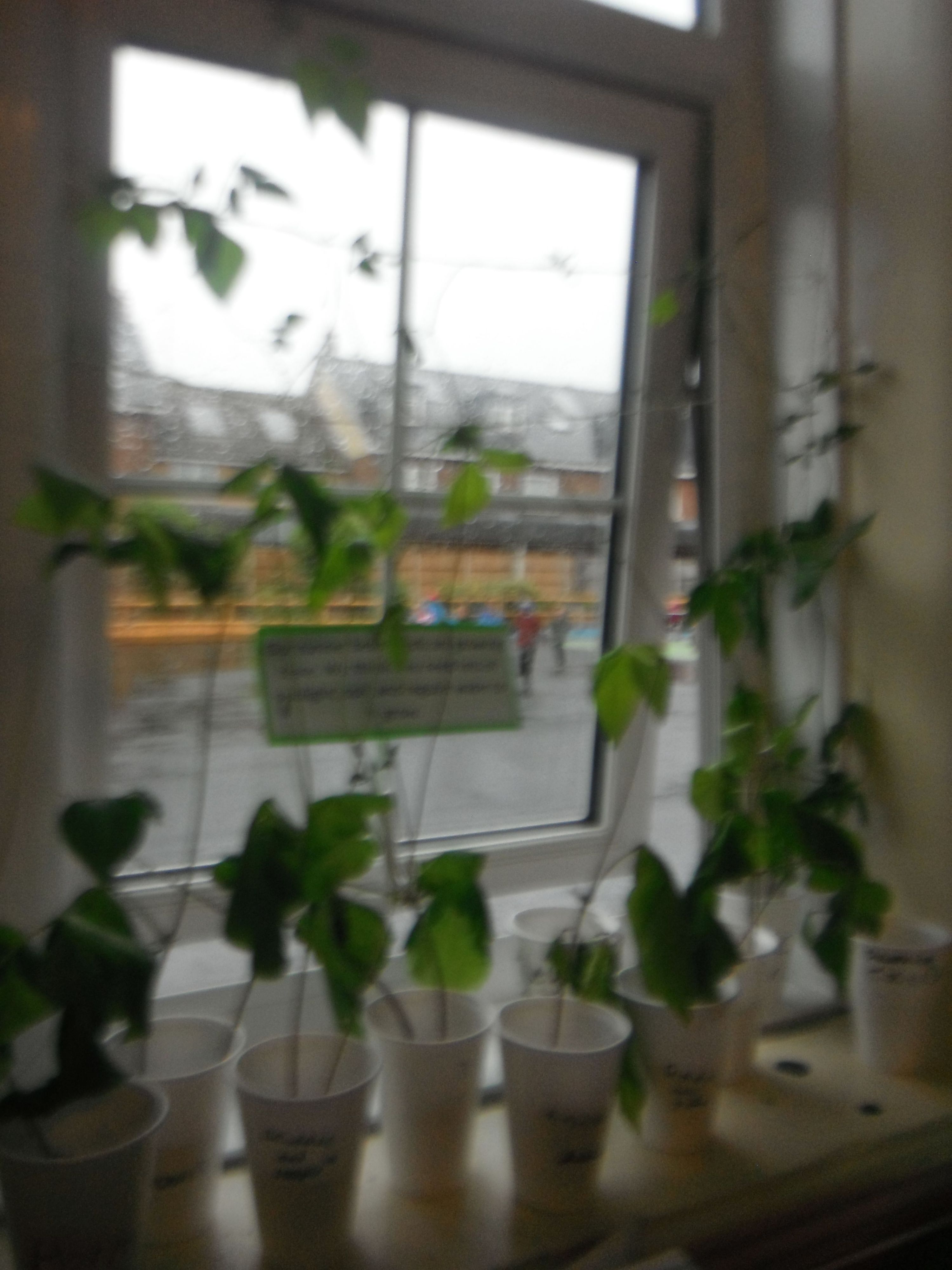 Our experiment to plant an old potato has given incredible results, and Mrs Gosling will be taking the plant home, and keep the class updated on whether any actual potatoes grow!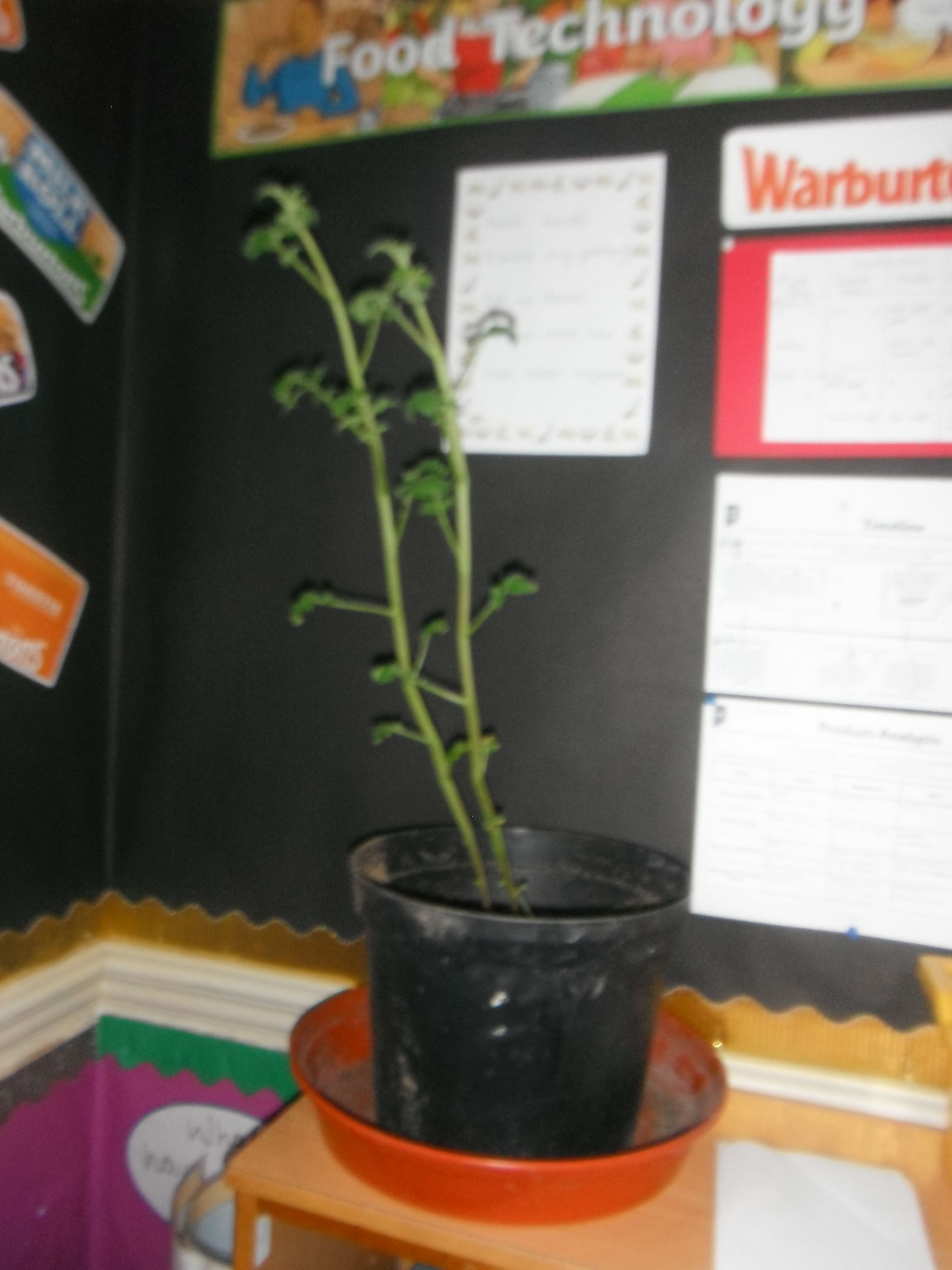 Next week we are starting our topic on Animals including Humans, looking at the skeleton and muscles.
Weekly Update - 16.6.21
Phew, what a warm week we have had! Doves class have really enjoyed designing their bread rolls this week, ready to create them next week! With some encouragement, they have been ambitious with their designs, and we are excited to cook and taste our them.
We have started a new book this week: the Miraculous Journey of Edward Tulane. This is a fantastic book which the children will really enjoy, as the story develops.
In Music, we have been listening to different instruments playing reggae songs and discussed how to identify these.
Tomorrow the children are looking forward to some more coding in their computing lesson and will be finishing their plants topic in Science ready to start Animals including Humans from next week.
Let's hope the lovely sunny weather continues!
Best wishes,
Year 3 Team.
Welcome Back! - 10.6.21
Welcome back, we hope you all had a wonderful half-term, and were able to enjoy the sunshine. As the weather has improved (finally!), may I remind you that your child may bring in a water bottle, which they will have access to throughout the day, and a named sun hat should they wish.
This half-term is your child's final half-term in year 3, and we will be working really hard to complete our learning before the summer. We have been writing instructions in Literacy this week, and in DT the children enjoyed tasting and smelling different ingredients used in fruit bread.
In Science we were thrilled to see our beans have grown lots over half-term - we are pleased they have survived!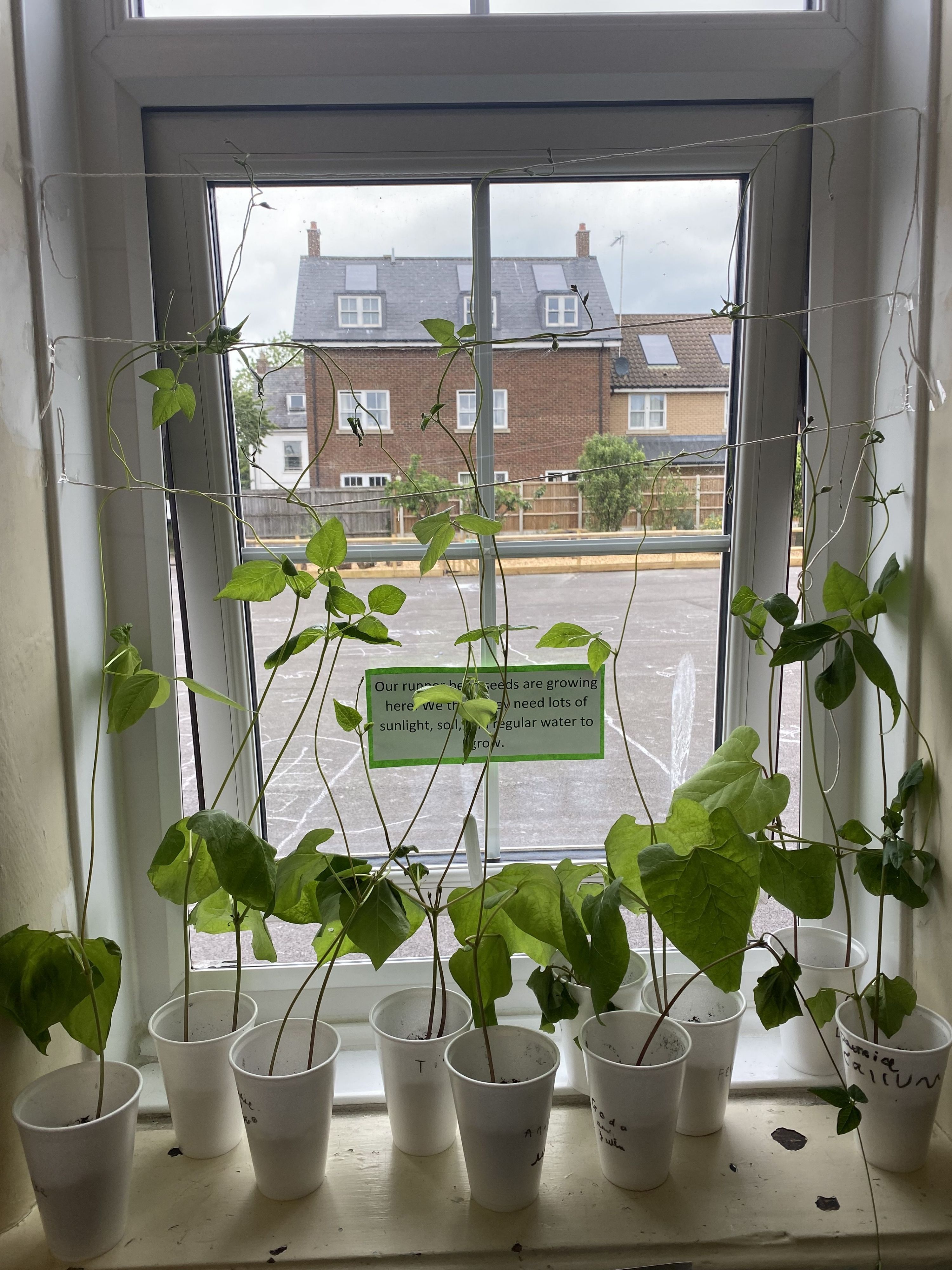 This week we will be learning about the life cycle of a plant. During Computing the children have all impressed me with their knowledge as they learn to code objects and make their own scenes.
In Maths we are learning to multiply a two digit and a one-digit number together (e.g. 2x42). We also congratulated two children who achieved 40/40 on their times table test this week.
Weekly update 28.5.21
Doves have been busy this week. There has been some fantastic learning!
As part of our DT lesson, we designed some bread rolls and used salt dough to practise how to form different shapes. We learnt how to create a roll in the shape of a knot and the children were very good at it!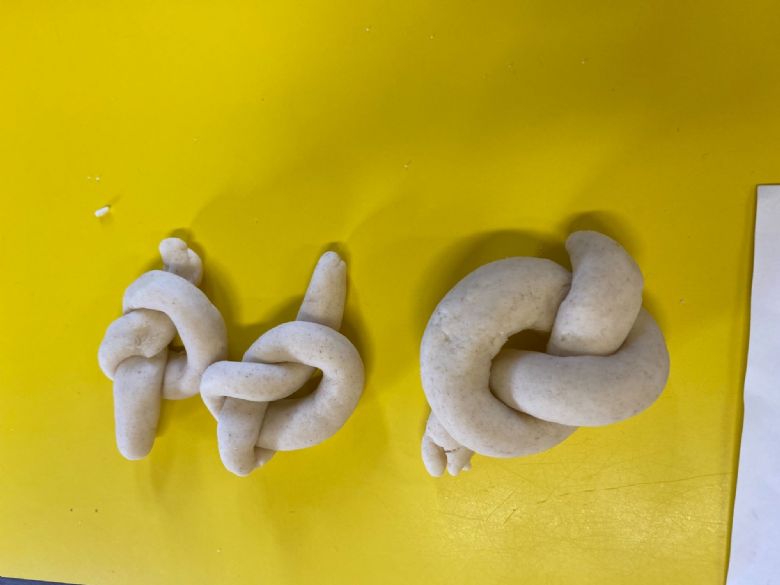 On Tuesday, Mr Stratton brought in his stoneage flint axes to support our literacy learning based around the book 'Ug', a boy living in the Stone Age. The children really enjoyed this session and were fascinated to learn how old these axes were.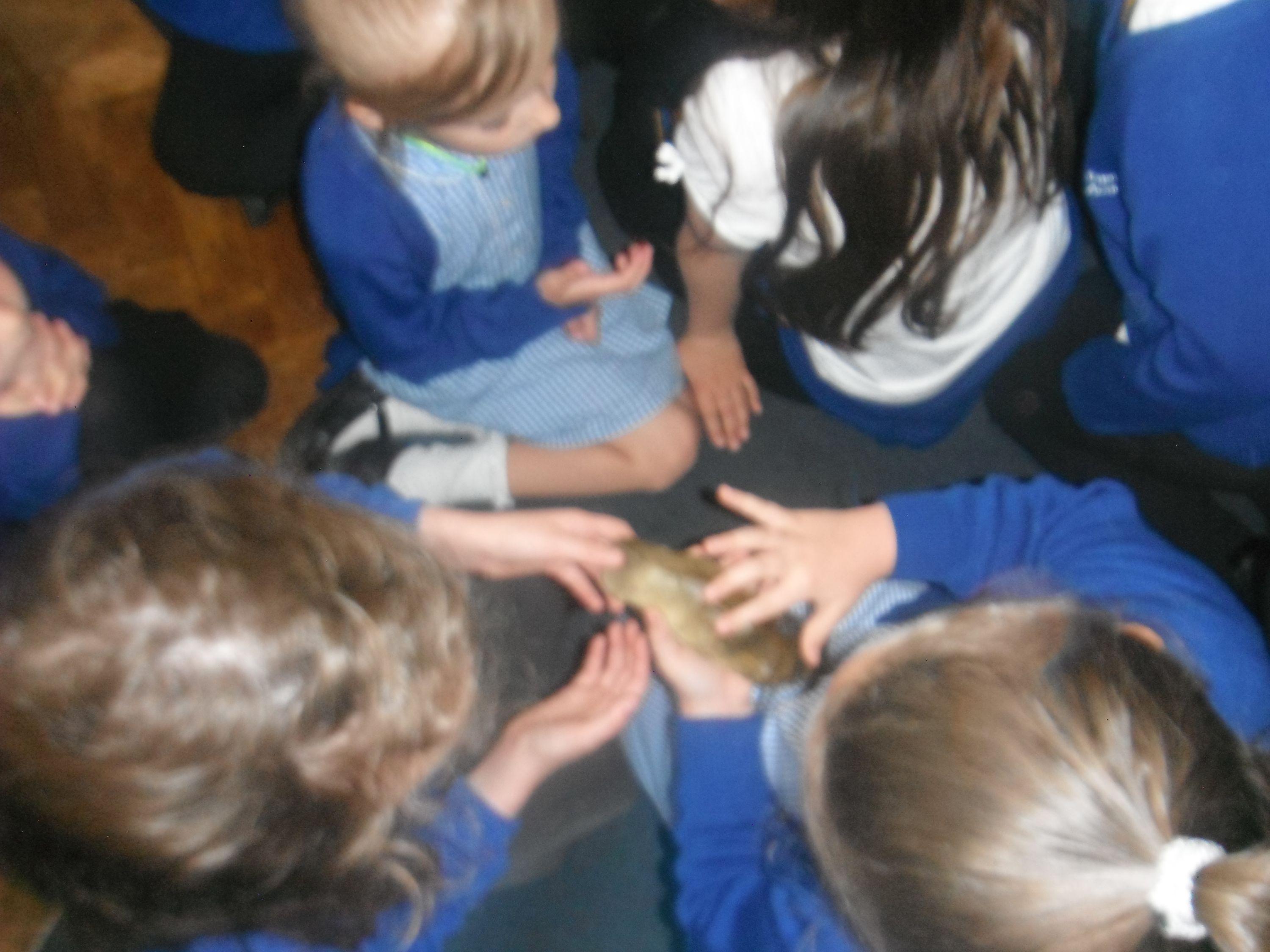 The children have also enjoyed learning to code objects in our computing session on Thursday afternoon.
Our plants have grown further, and tomorrow we will be discussing how plants make their own food using the sun - see if your child can remember the key word for this on Friday afternoon!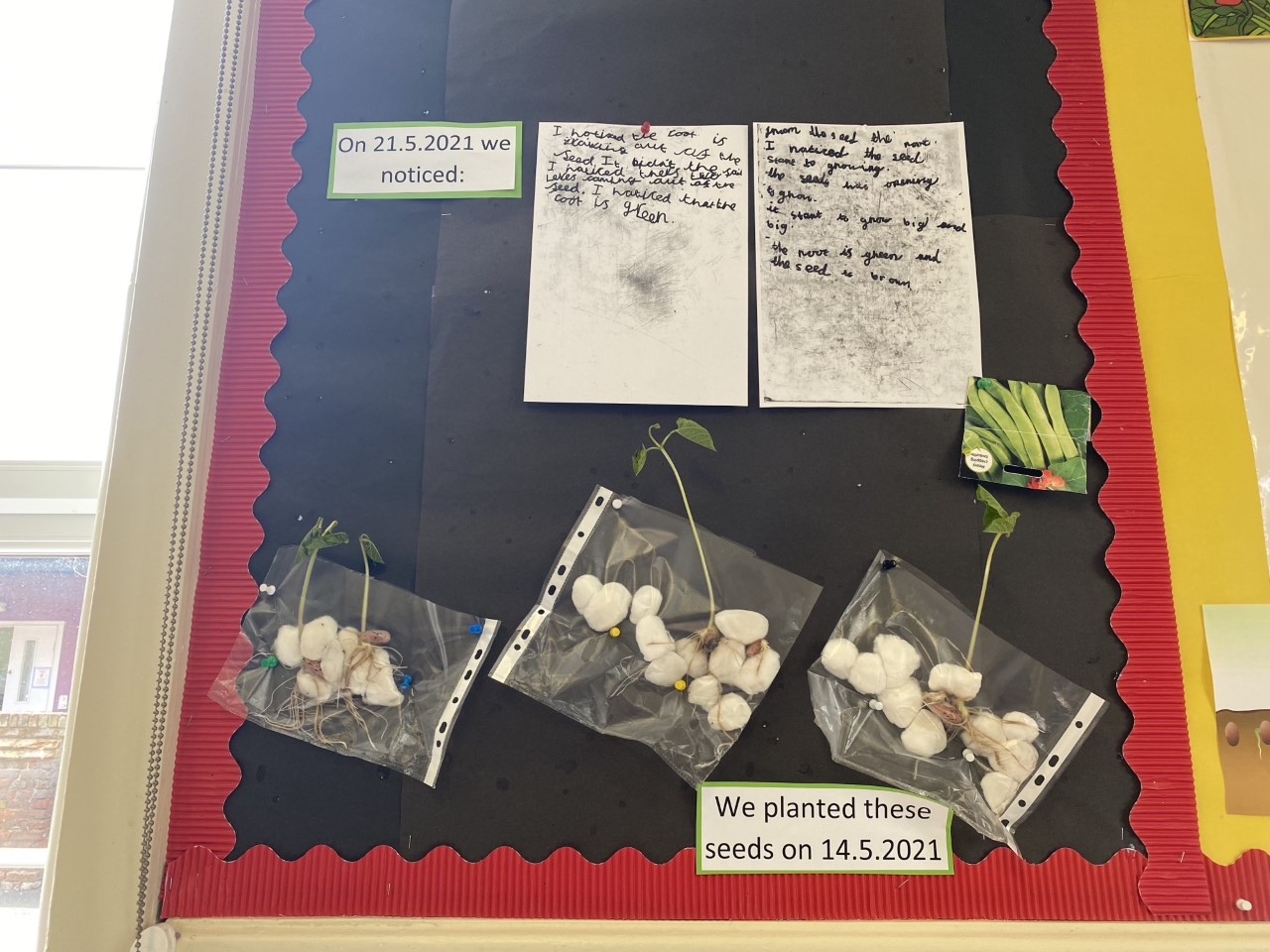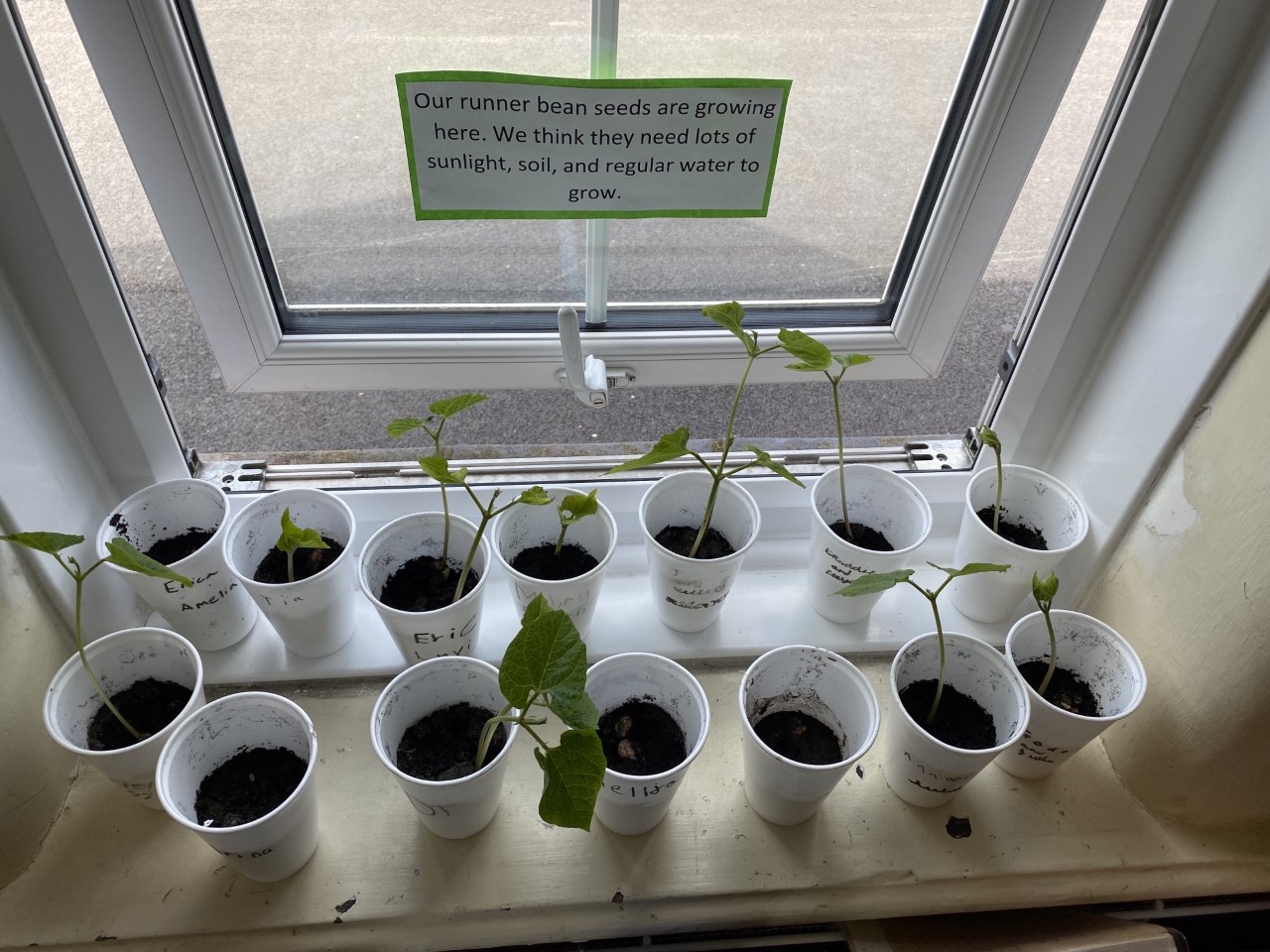 Weekly Update 24.5.2021
Doves class had a busy end to the week last week, starting off with a literacy lesson where we travelled back to the stone age. Everyone in our classroom walked through a 'time machine' and we pretended to be Ug, from the stone age, acting out how he would react if he found some modern inventions: a hairbrush, mirror, scissors, pen and camera. The children then designed their own comic strips.
In our Science lesson we were thrilled to find out our beans have grown even further, and we can see the shoots and leaves now. We investigated roots and enjoyed learning about their purpose: we learnt the key words: absorb, store and anchor.
Our science experiment to watch this week is pictured below: the children are all sure that our onion and potato will start to grow roots... wait and see what happens!

Thursday 20th May
What an exciting find this morning, our plants are growing! Last week, during our Science lesson, Doves class planted runner bean seeds in pots and in cotton wool, which we have hung on the wall. We were very excited to find the seeds have begun to shoot. Our wall planters are see-through so that the children are able to watch how a root emerges from a seed. We will update you as these grow further!
Tomorrow, as a part of our next Science lesson, we will be placing an onion in water and seeing if roots begin to shoot from the bottom. Watch this space!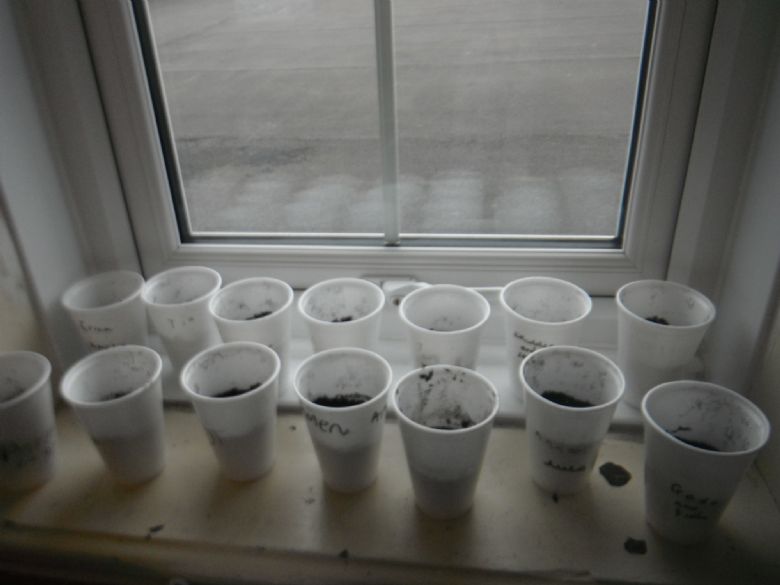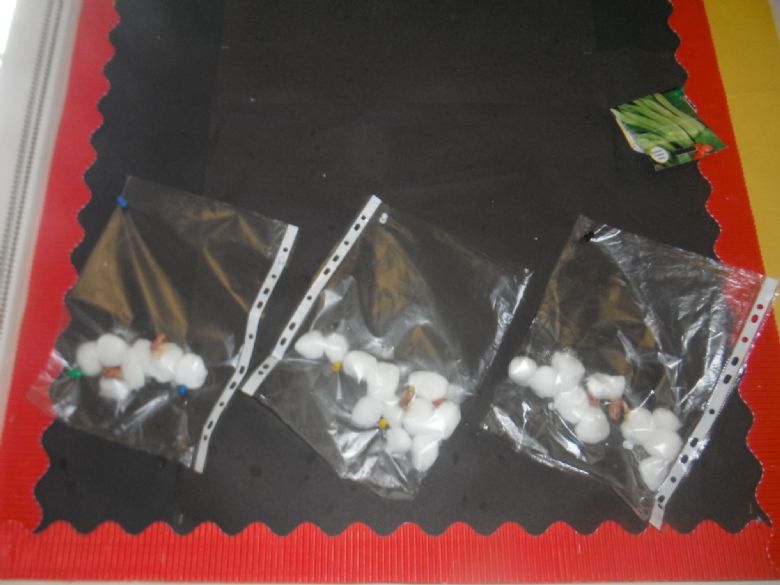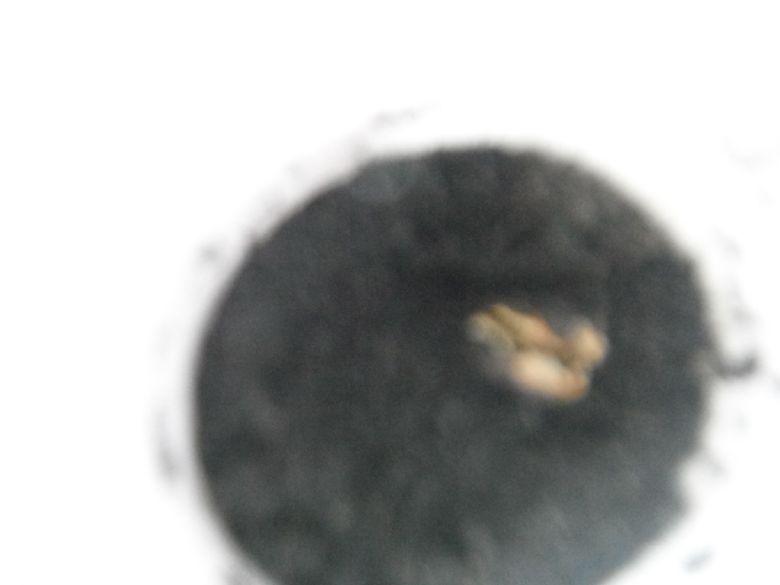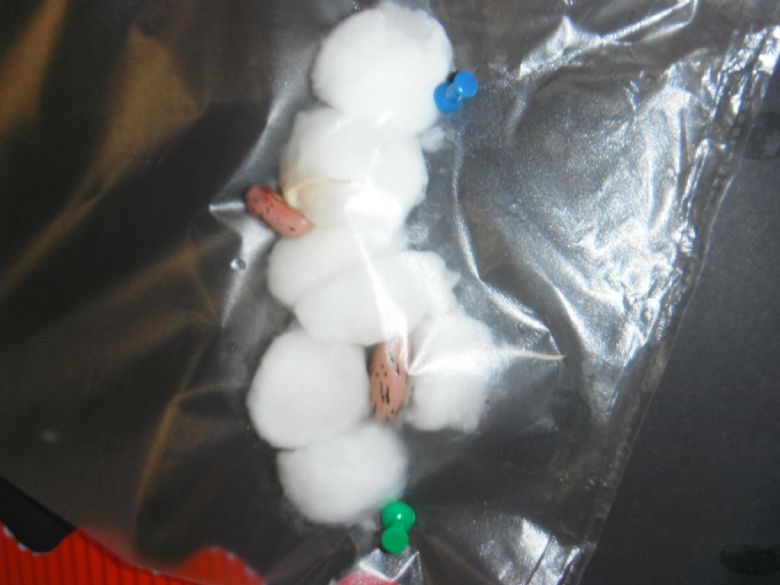 Look closely at the last picture and see if you can spot the beans sprouting...
Monday 17th May
This afternoon, the class enjoyed sampling different types of bread. As part of our DT lessons, we are developing our knowledge of bread products already available and will be making our own products in the next few weeks.
The class tasted a fruit loaf with orange (Mrs Blayney's favourite), a seeded loaf, a 'toastie' white loaf and milk roll. The children had to consider how each piece looked, smelt, felt and tasted and then record this for future lessons. The children's favourite was the 'toastie' because it was soft and would be good for a sandwich.
Have a look at a few of the photos below.
Weekly Update 13.5.2021

Good afternoon parents and carers,
We have enjoyed our week in Doves class making a start on our new topics. Our new book, Ug, Boy Genius of the Stone Age, has been enjoyed by all the children. They particularly liked it when Ug's trousers were made from stone!

During Maths, we are learning how to divide and multiply. Please practice times tables with your children. You can use tackling tables online, or learn them through songs or write them down. See an adult if you need any help logging in.

The children were excited to start our Design and Technology project, learning all about bread. On Friday we will be planting runner beans and learning about how plants reproduce.
Remember, PE is on a Wednesday!
Best wishes,
Mrs Blayney, Mrs Gosling, Miss Bartrum, Miss Callum and Chloe.
Weekly Update 7.5.2021
Good afternoon parents and carers,
It has been a busy week in Doves class, and your children have worked very hard. On Friday the children created bug hotels which will be kept in our Science Garden. Thank you for all the donations of bottles!
Next week we are learning:
Maths: multiplication and division
Literacy: we will start reading our new story, Ug, Boy Genius of the Stone Age
Science: we will begin looking at plants
Geography: we will begin studying a country closely.
Please remember PE is on a Wednesday.
Best wishes
Mrs Blayney, Mrs Gosling, Miss Bartrum, Miss Callum and Chloe.