Magpies - 8/10/21
Another great week of learning completed in Magpies class!
We have been continuing our study of 1,001 Arabian nights and have started to study the second Sinbad the Sailor story; The Valley of the Diamonds. In this story we have heard more about Sinbad's adventures and the children wanted to ask the character a lot of questions. Using a drama technique called 'hot seating' the children were able to do just! Initially we started with Mr. Lindley in the roll of Sinbad but then some fantastic volunteers came up and had a go as Sinbad themselves.
We decided to set up the hot-seating like a press conference with the other children playing the part of reporters as though they were interviewing Sinbad about his most recent adventures. This was done as a way to allow the children to explore the character and start to be able to think like they believe Sinbad the sailor would. The hope is that this will help with their writing as it will encourage them to think about their characters as though they are real people which will give their stories more depth.
Have a look at some snapshots of the 'press conference' below: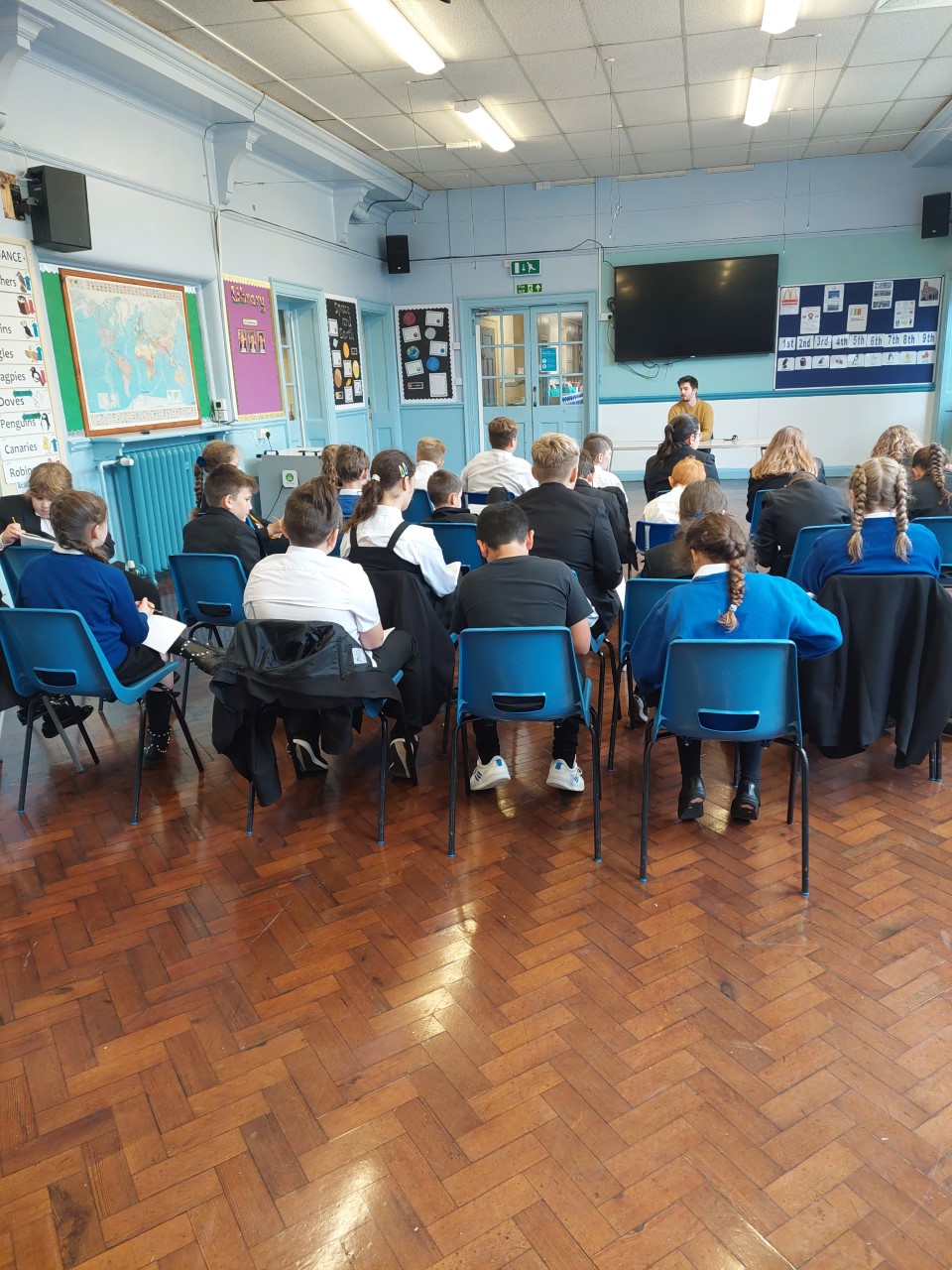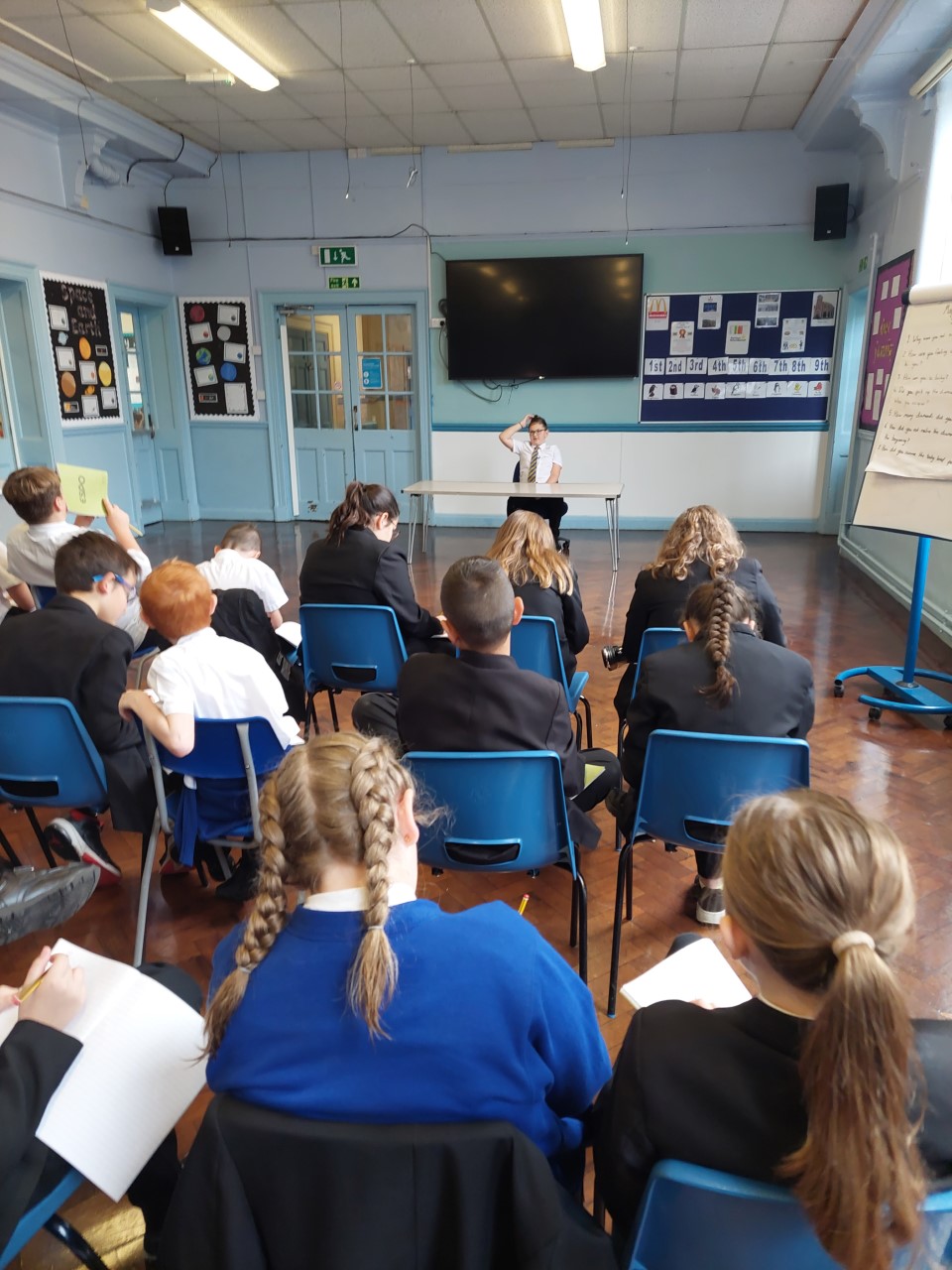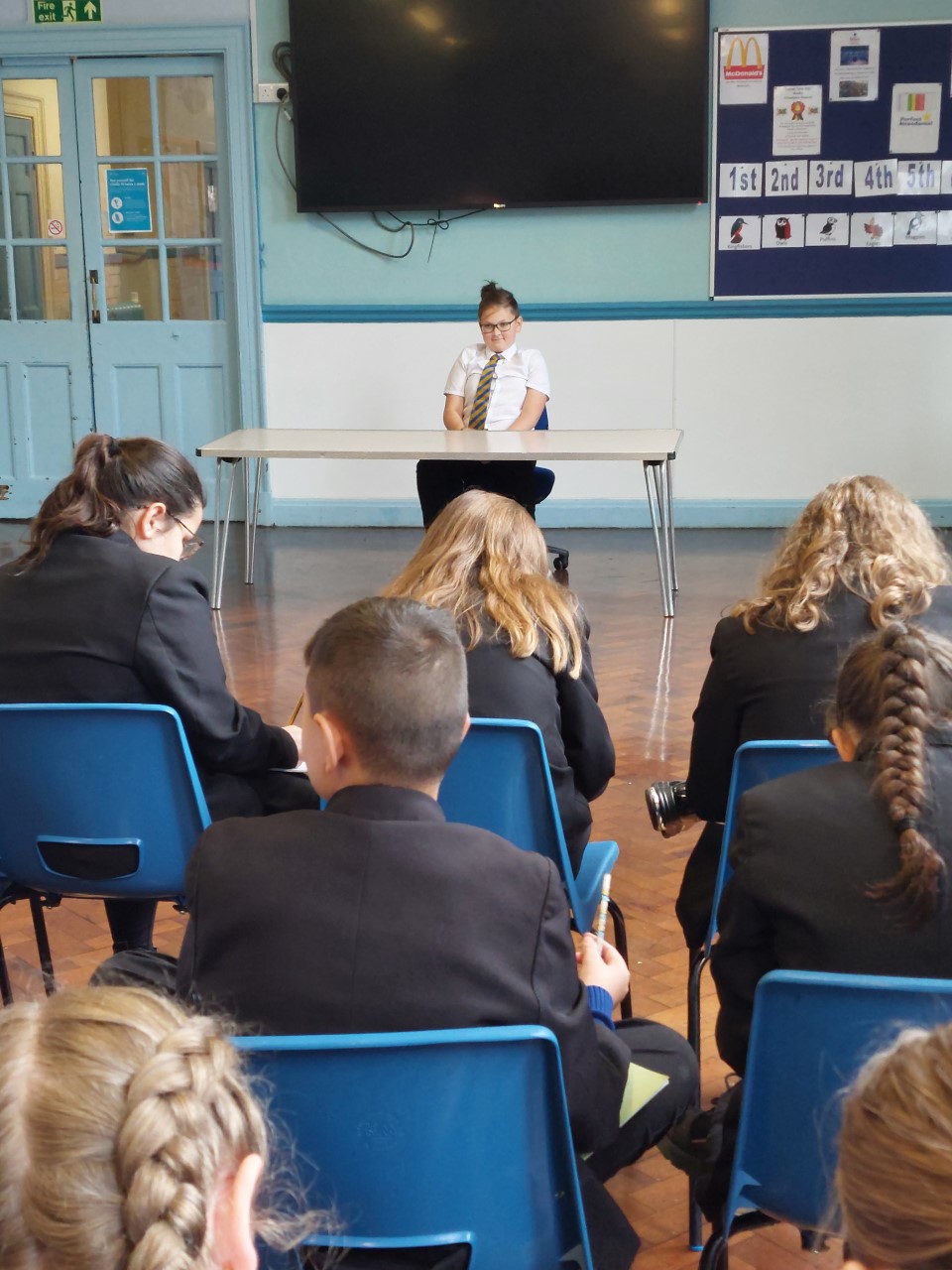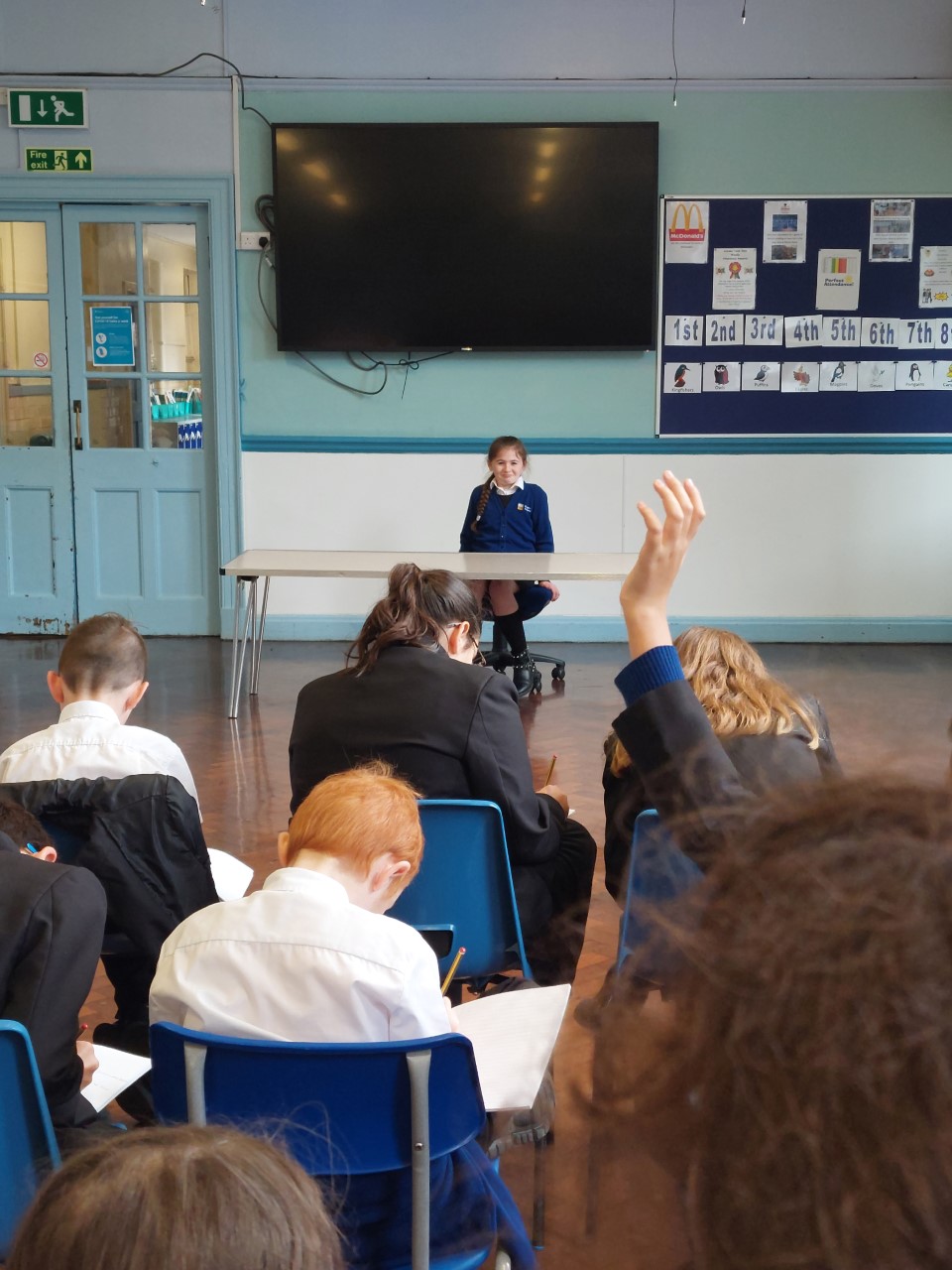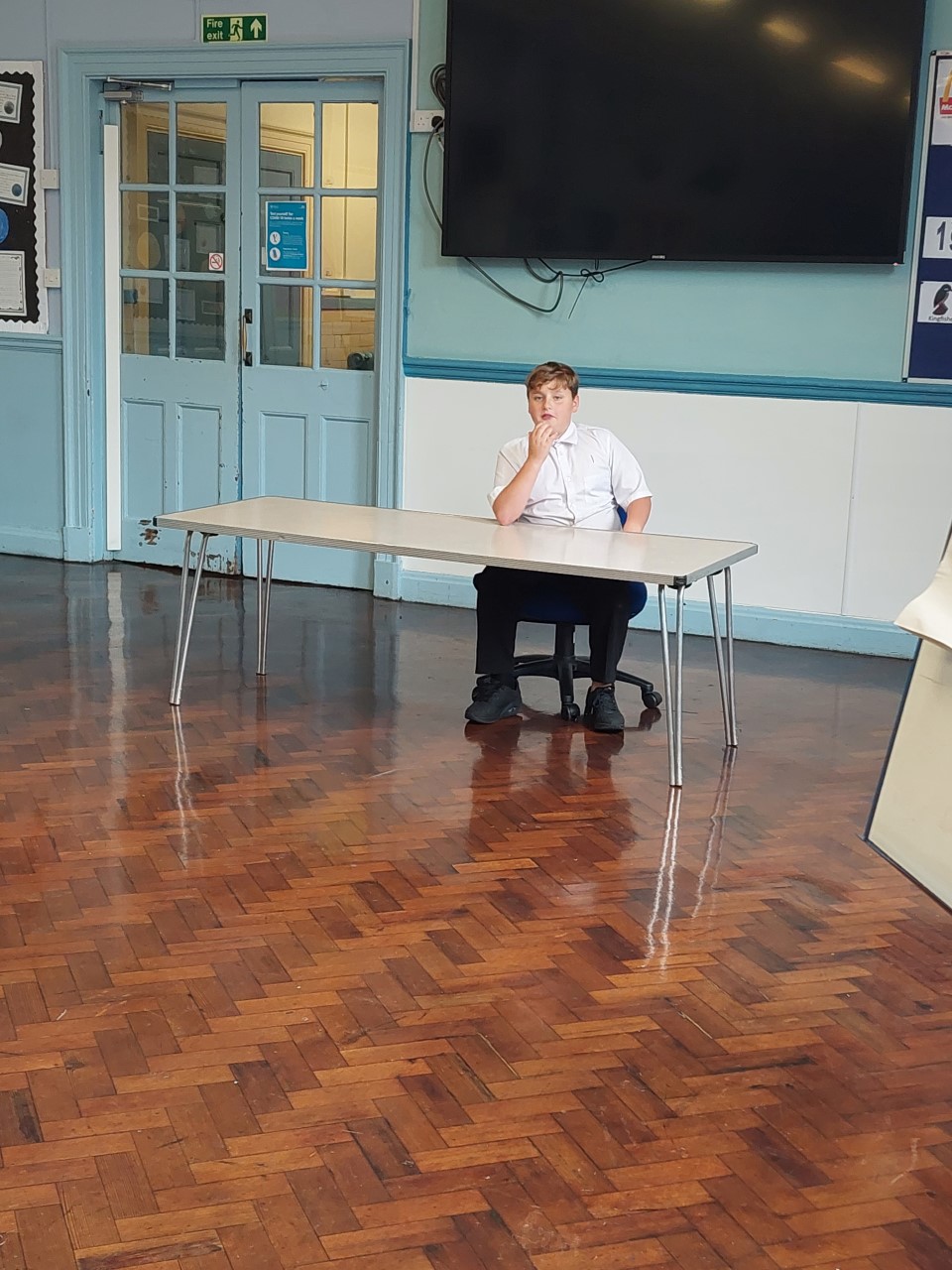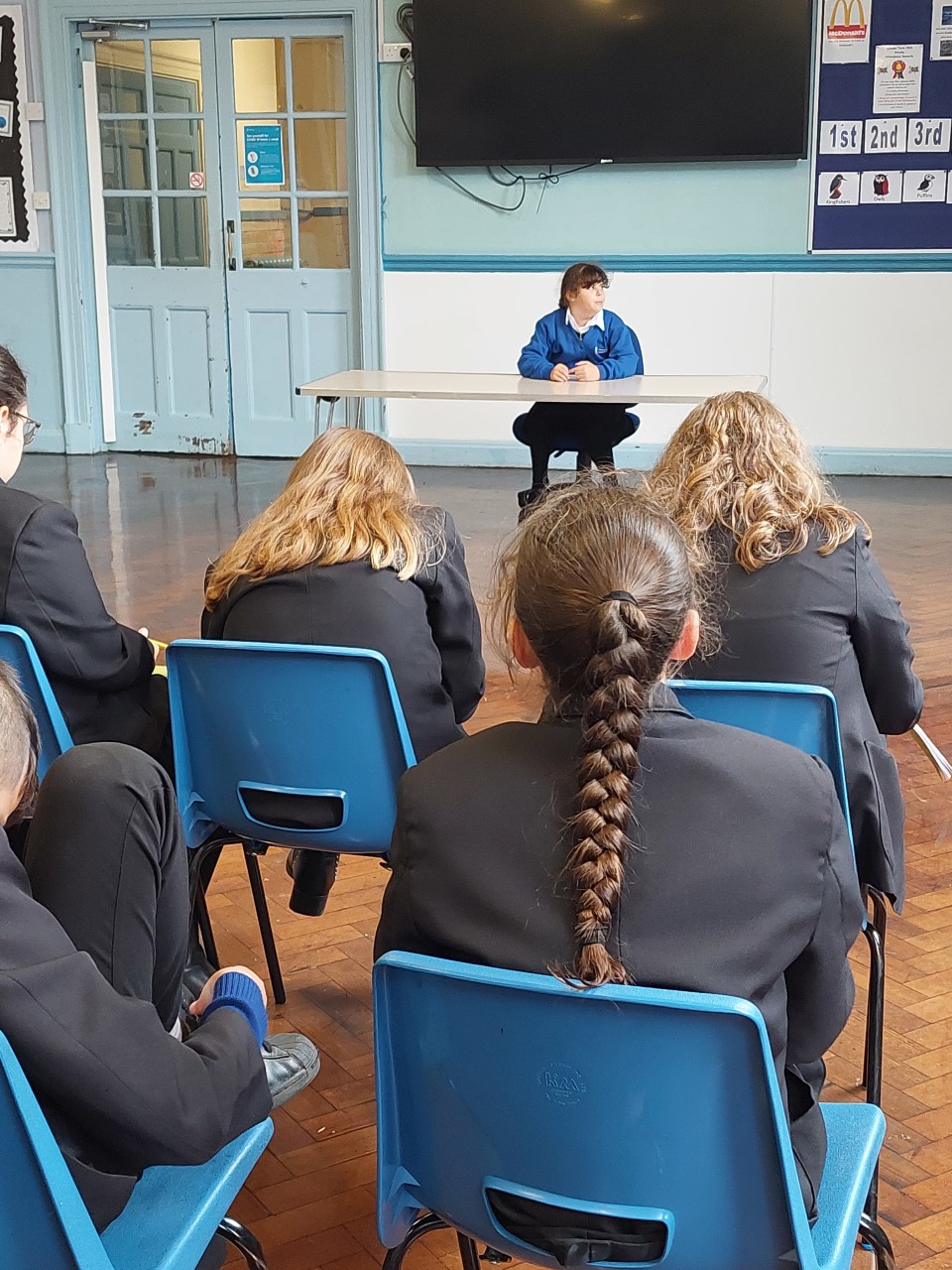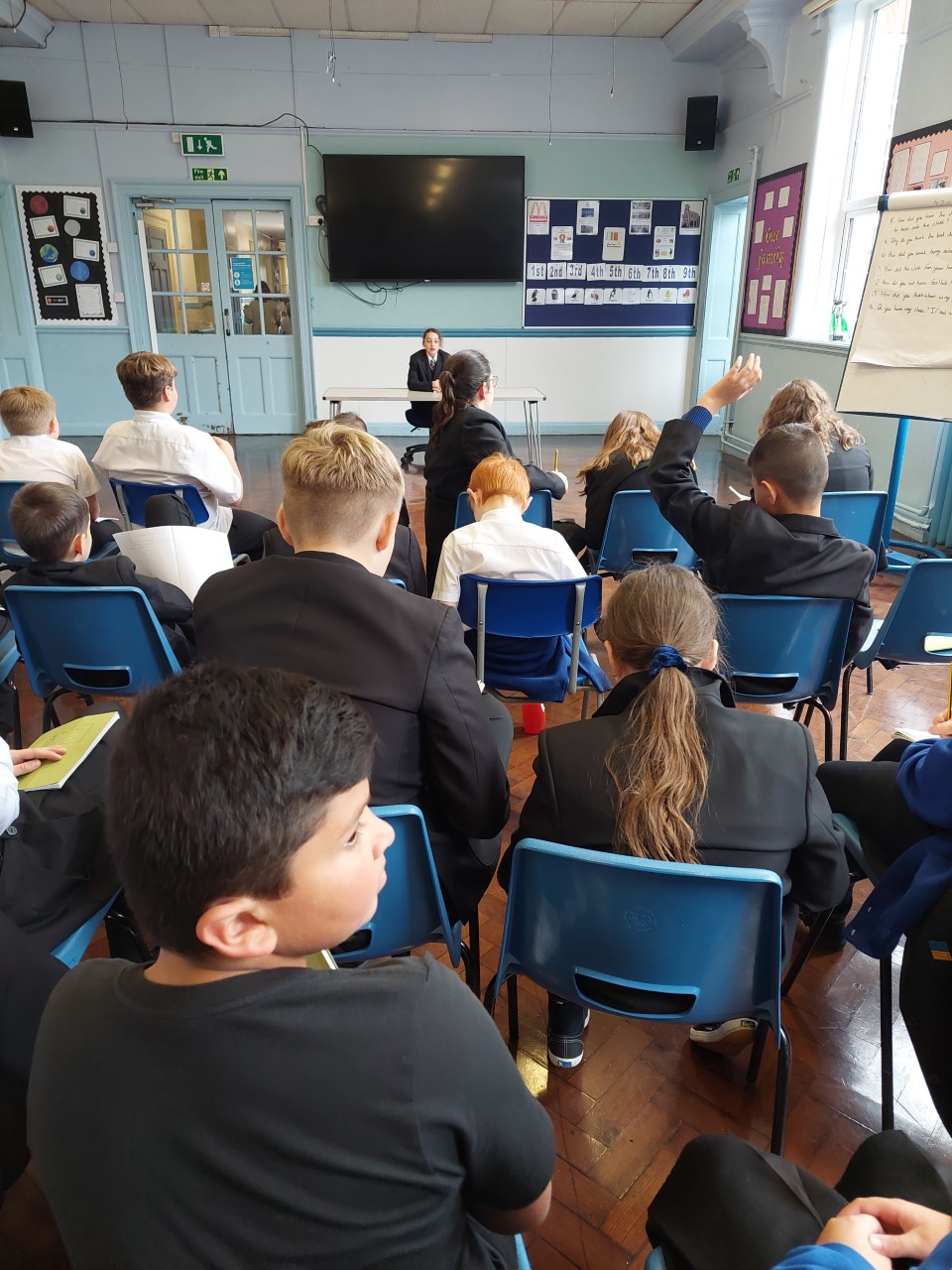 They all did absolutely amazing!
In other subjects we have been:
- Continuing our study of place value
- Learning more about Leonardo da Vinci and having a go at drawing our hands in a detailed way similar to his notes.
- Discovering what trench warfare was like in WW1
It has been a brilliant week, and we are looking forward to Monday!
Mrs Seville, Keri, Natasa and Mr Lindley.
Magpies - 1/10/21
How quickly September has gone! It feels like we only started yesterday and already 4 weeks of learning have flown by!
By now you probably know all about our involvement with the International Hanseatic League who are taking over Kings Lynn until the 17th October. In fact, last week we even took a walk into town to see the children's work in the old Argos window! If you haven't been able to get into town to see it, have a look below: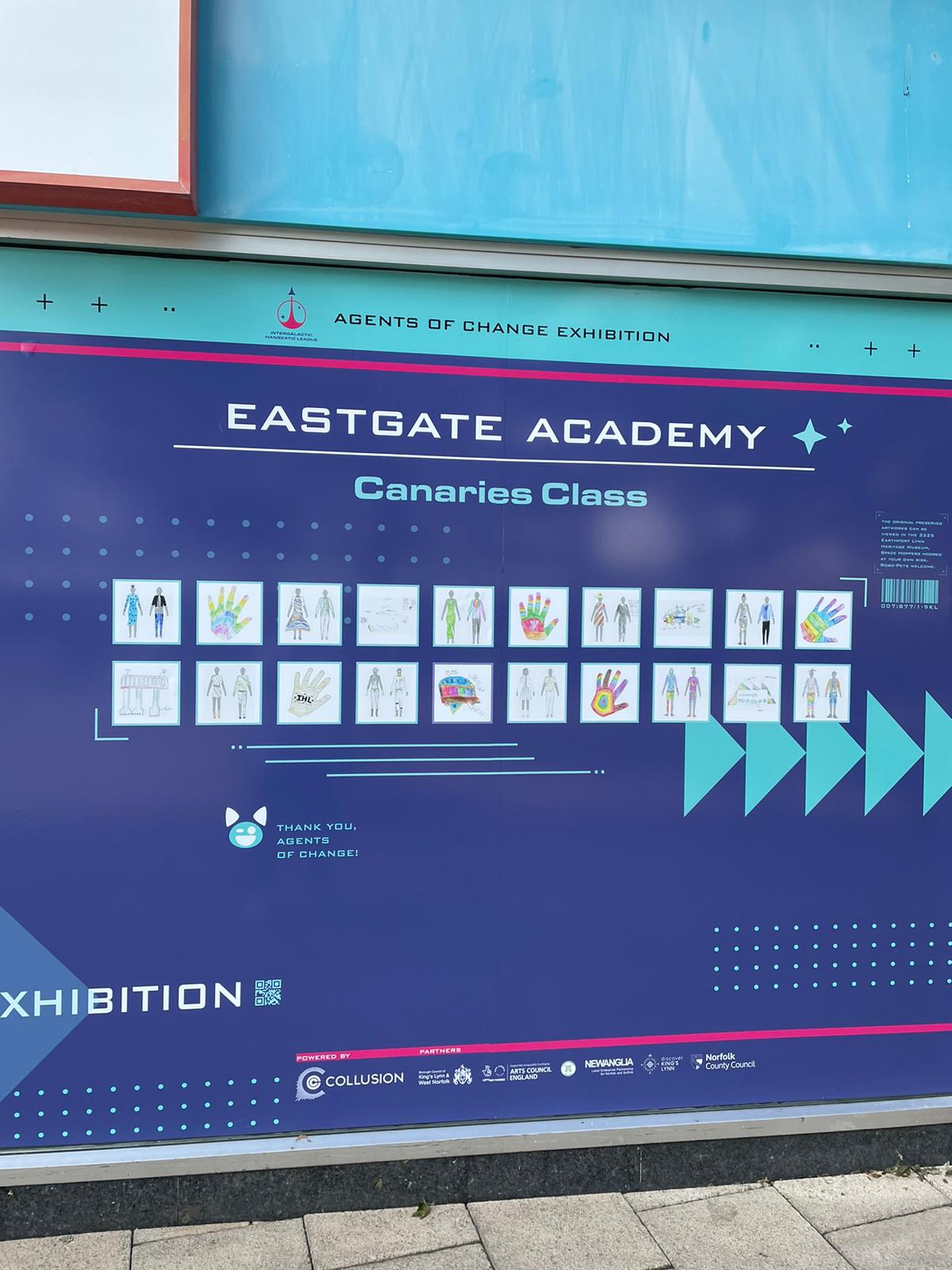 Also, this week we have had some fantastic concrete work in Maths by a group of students who were working to improve their number knowledge: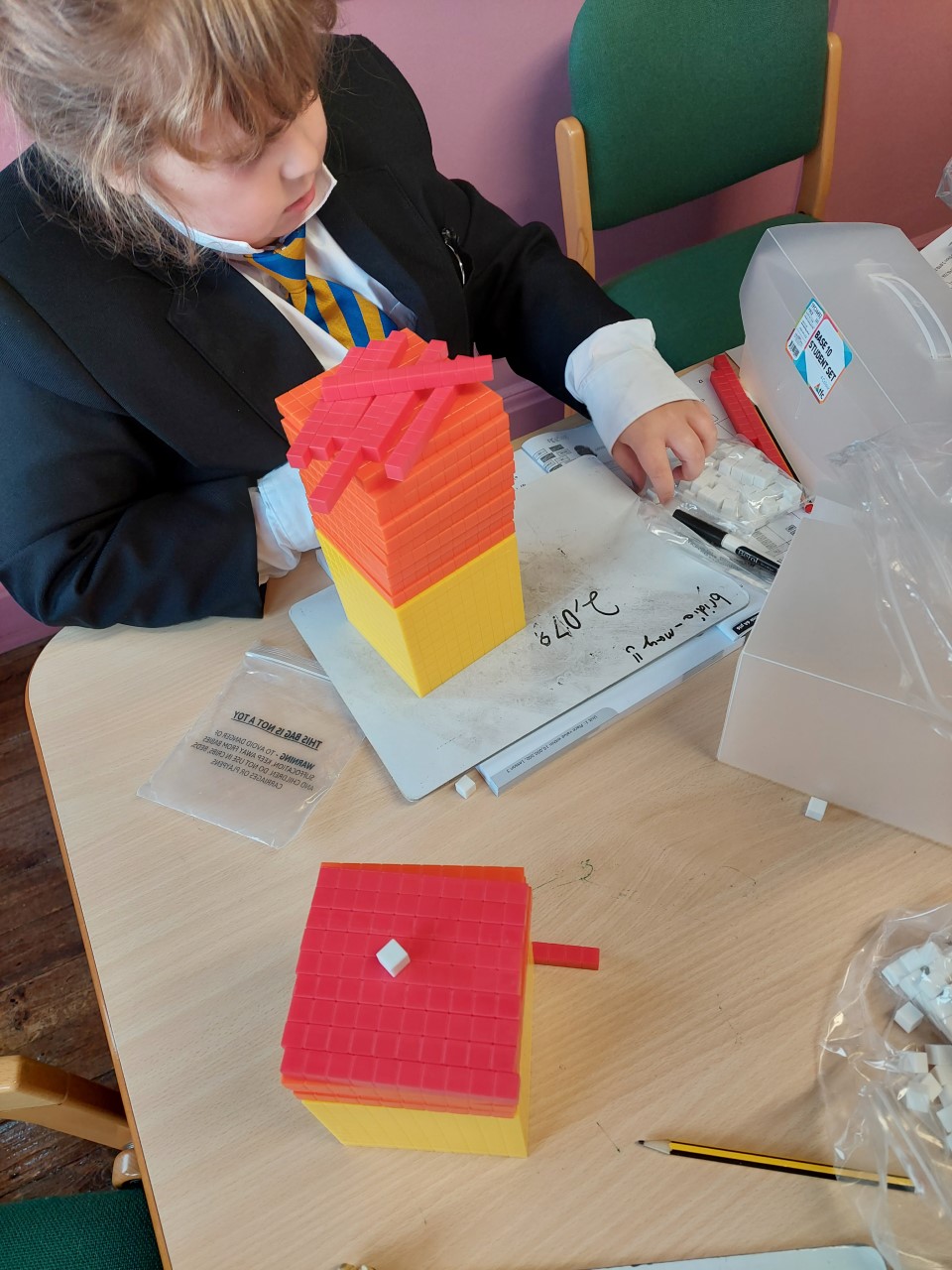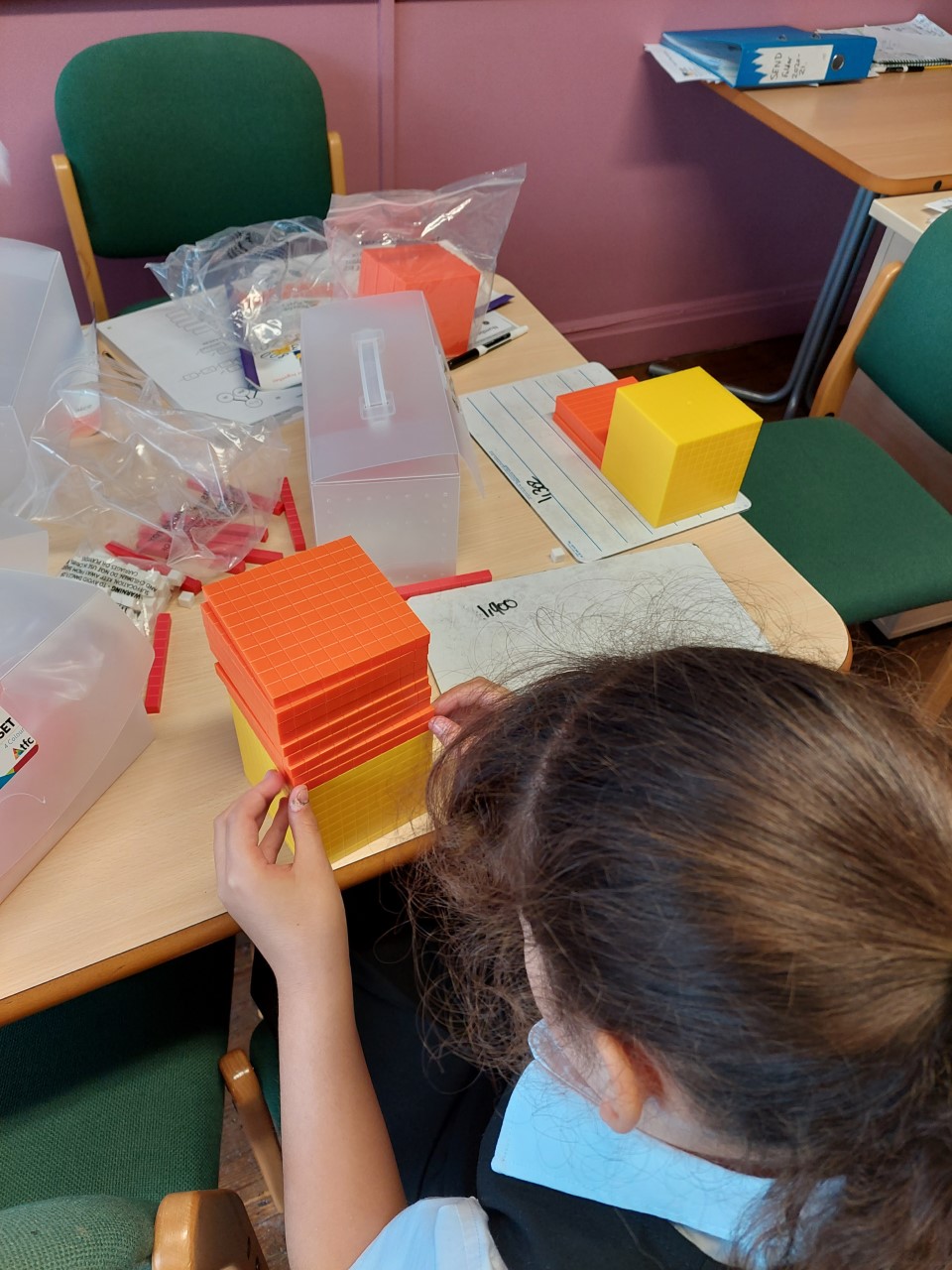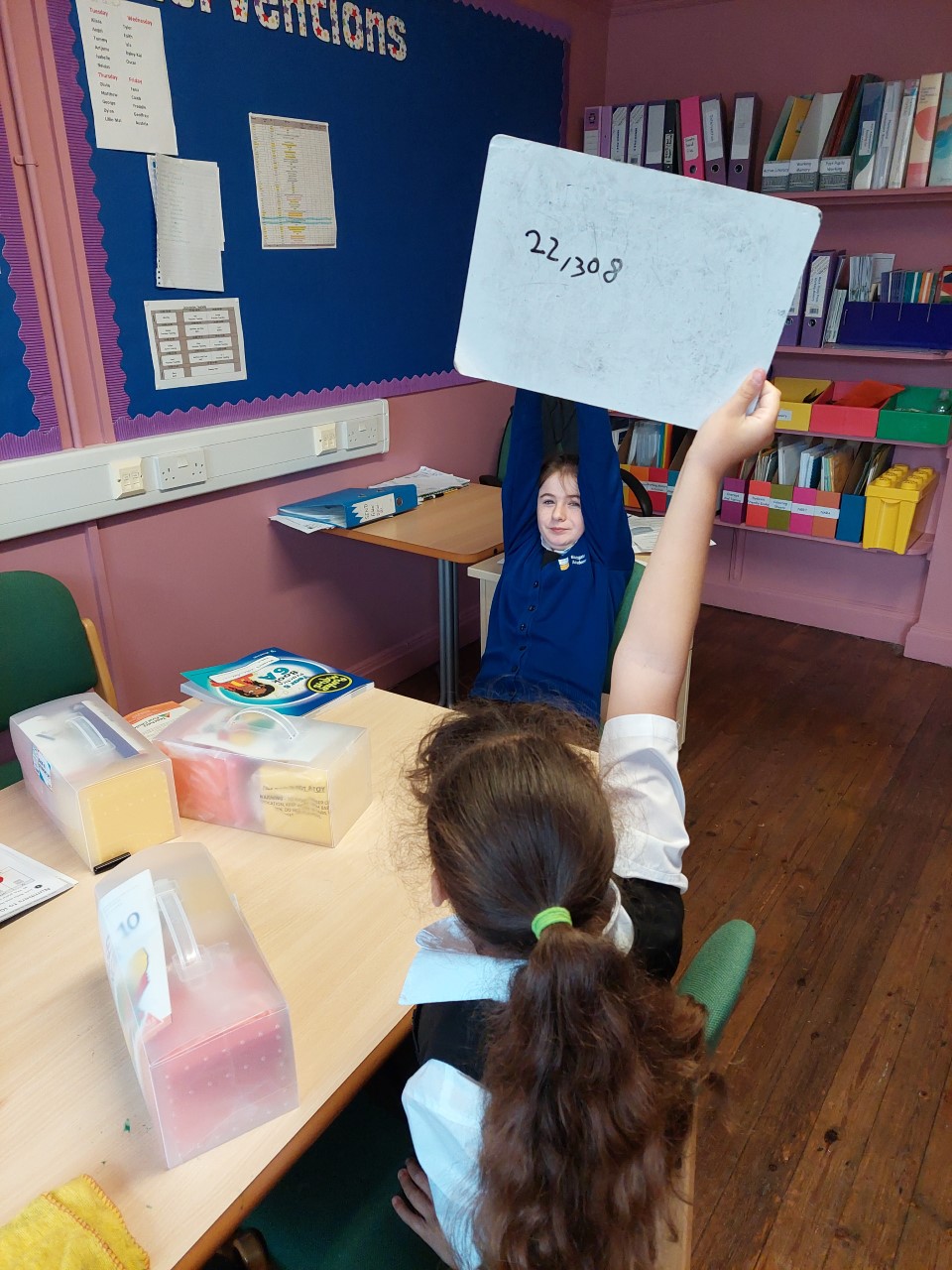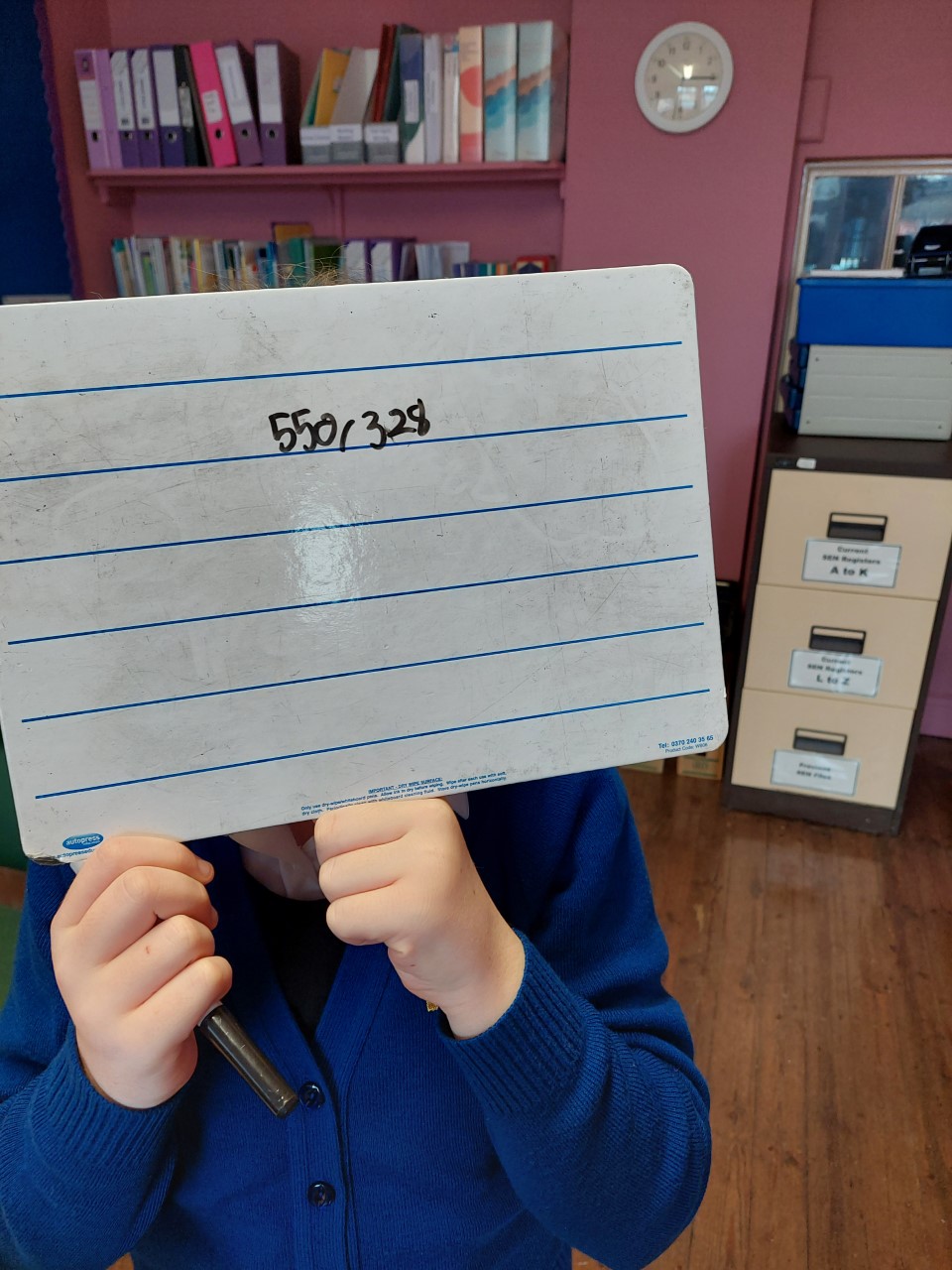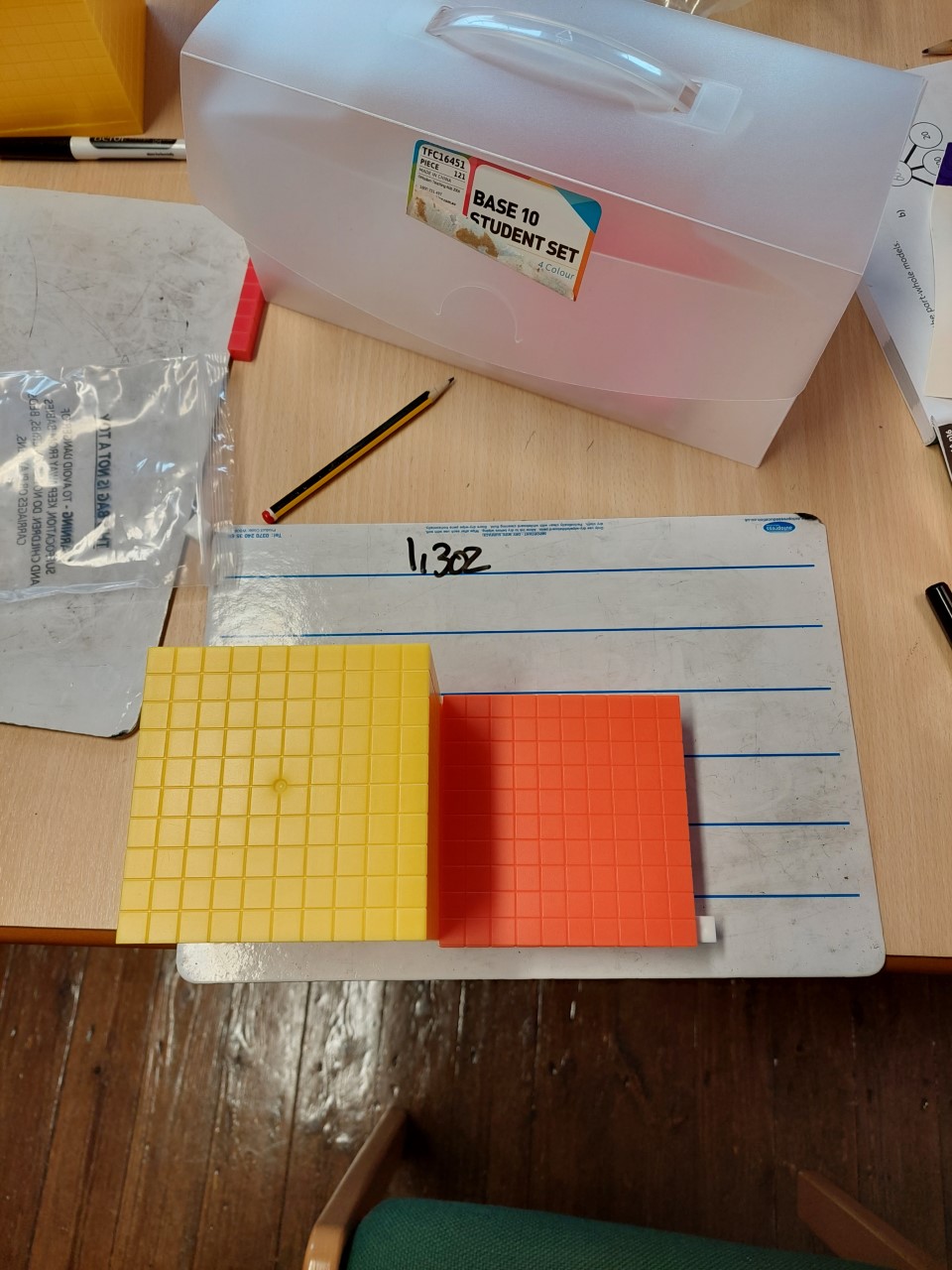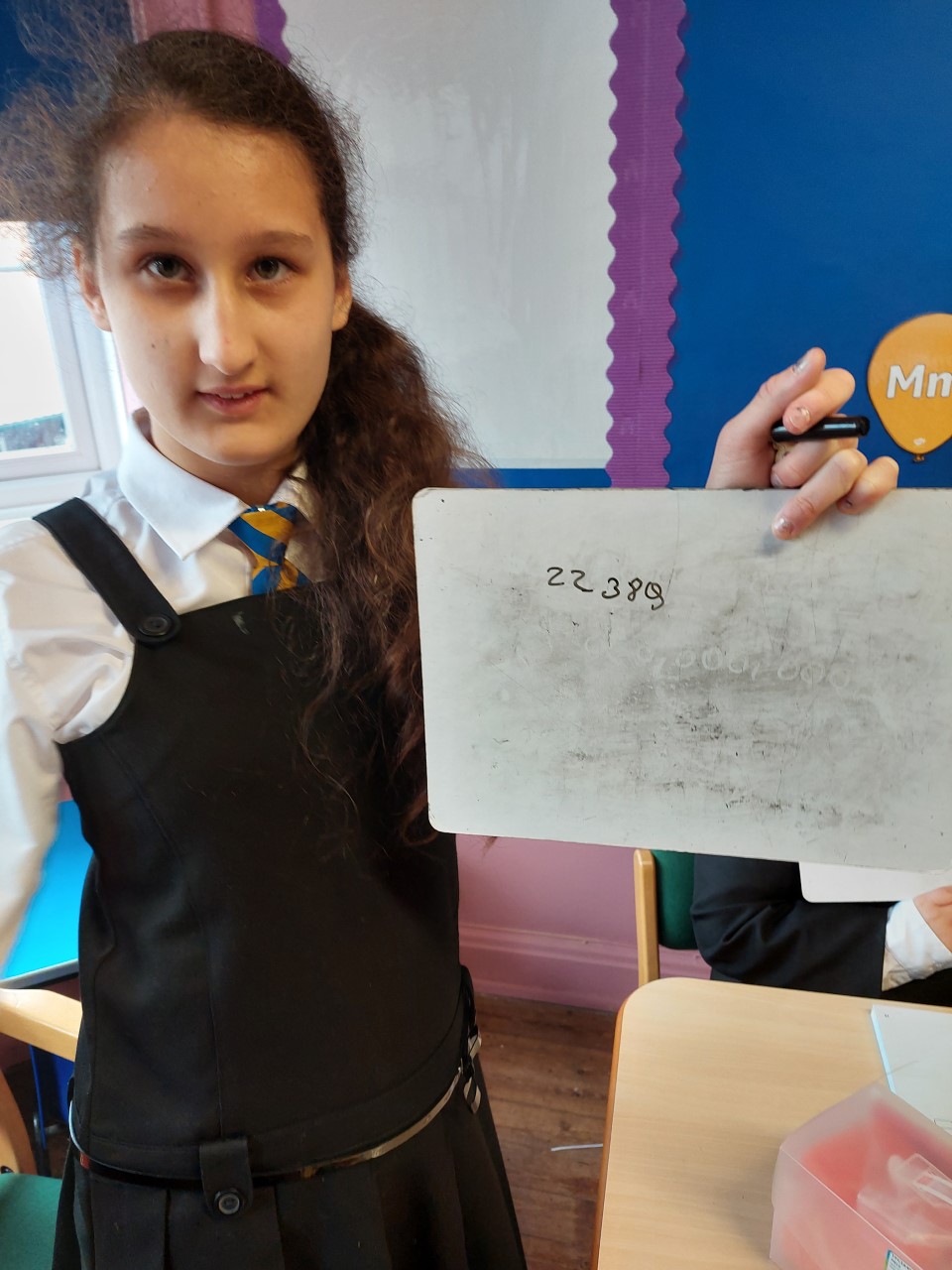 We have had a lot of curiosity once again from the class, especially in our foundation subjects (Art, History, R.E. and Music). This week the children have been:
Discovering if Leonardo da Vinci correctly followed Vitruvius's measurements for the proportions of man when drawing his Vitruvian man (art).
Learning more about the involvement of sea and air warfare in World War One (history)
Listening to and appreciating songs such as On Top of the World by the Carpenters and Don't Worry Be Happy by Bobby McFerrin while learning the song 'Happy' by Pharrell Williams - can you spot a theme? (music)
Looking at the words of influential thinkers and how what they have said and what they think have influenced humanism.
It is fantastic to see the children being excited about all areas of the curriculum. Well done Magpies!
Mrs Seville, Keri, Natasa and Mr Lindley.
Magpies - 24/9/21
What an exciting week Magpies have had!
This week, for the first time, Magpies got to partake in some fencing! Some fantastic pictures were caught by Keri and Natasa: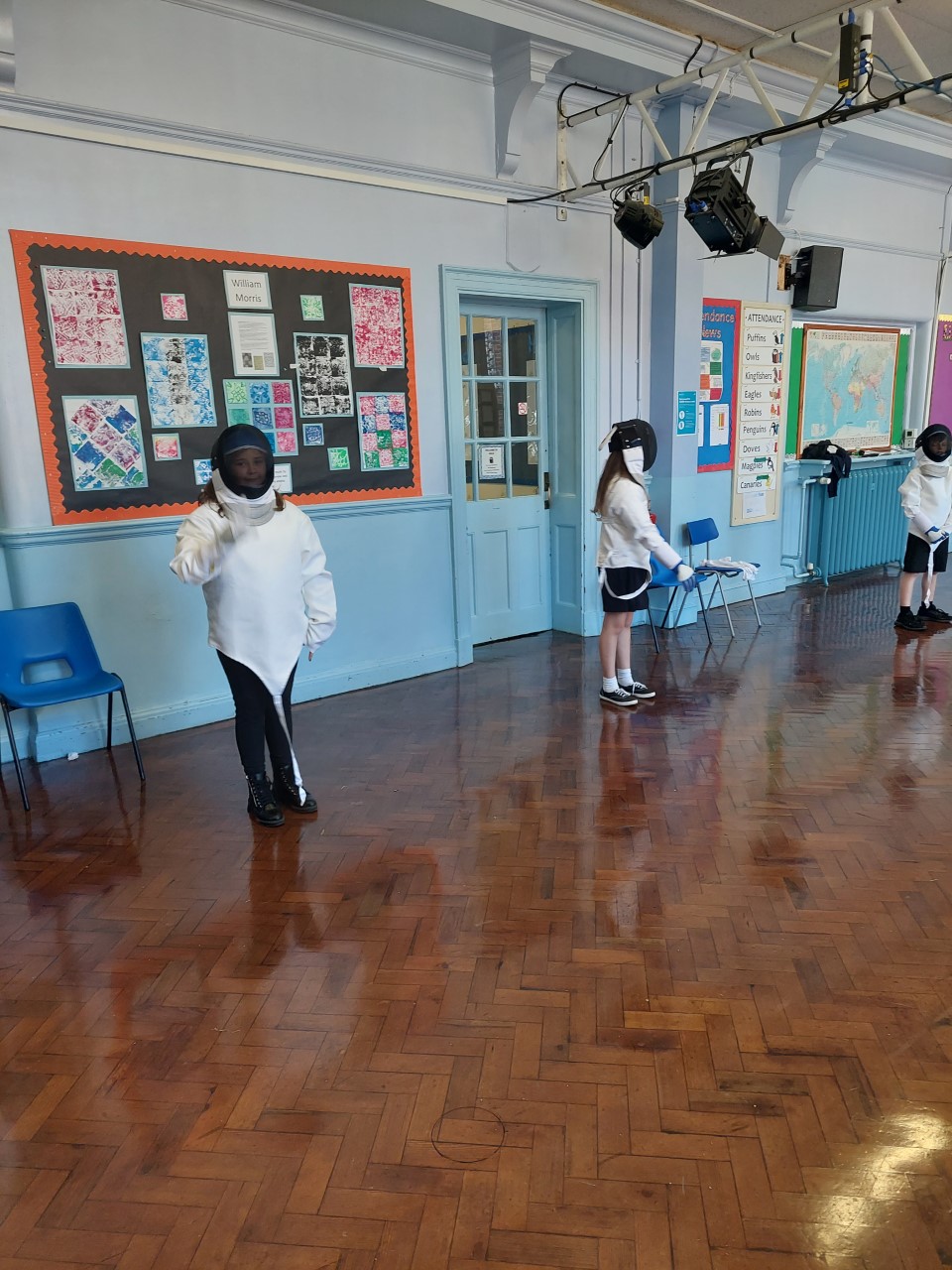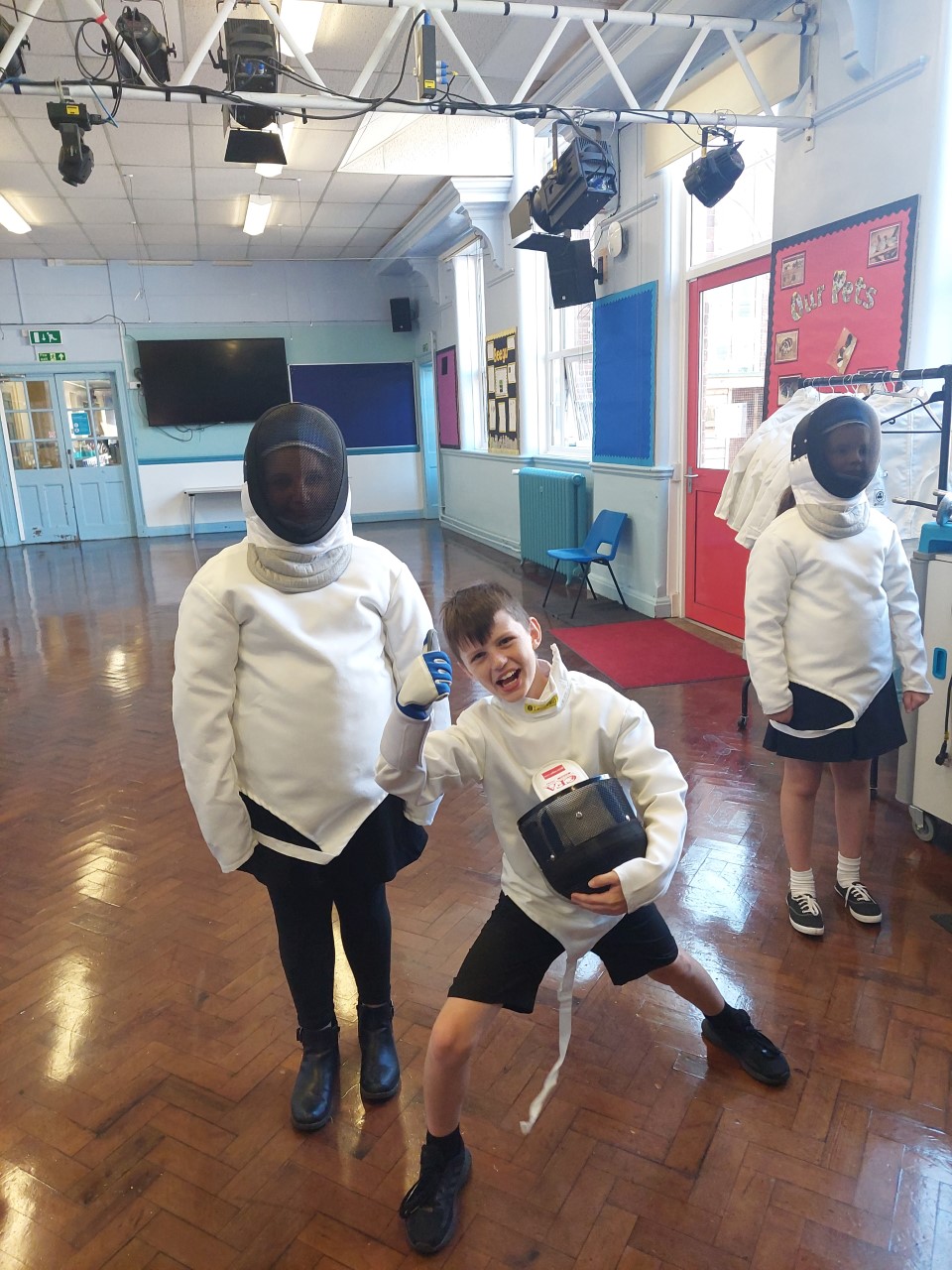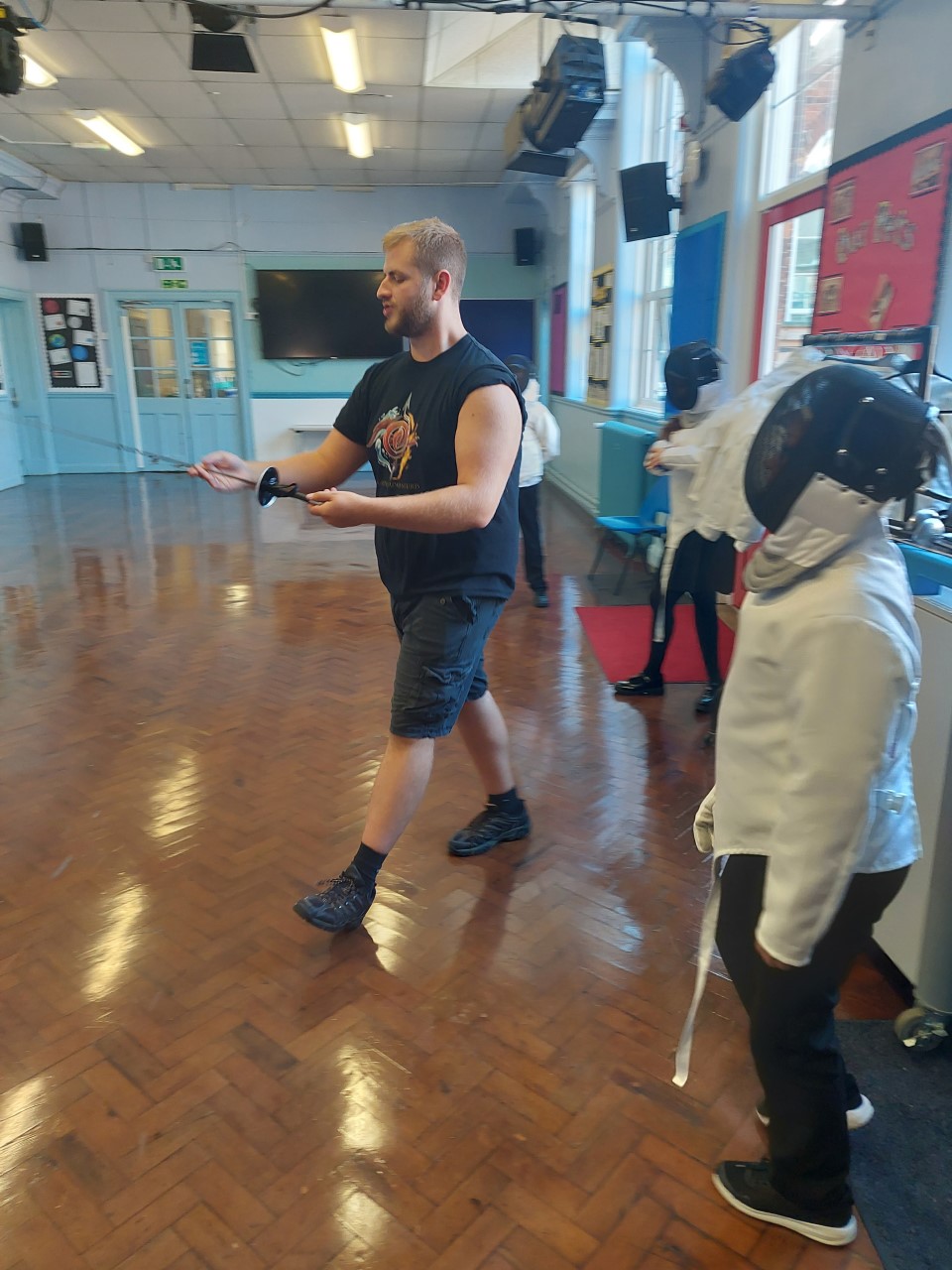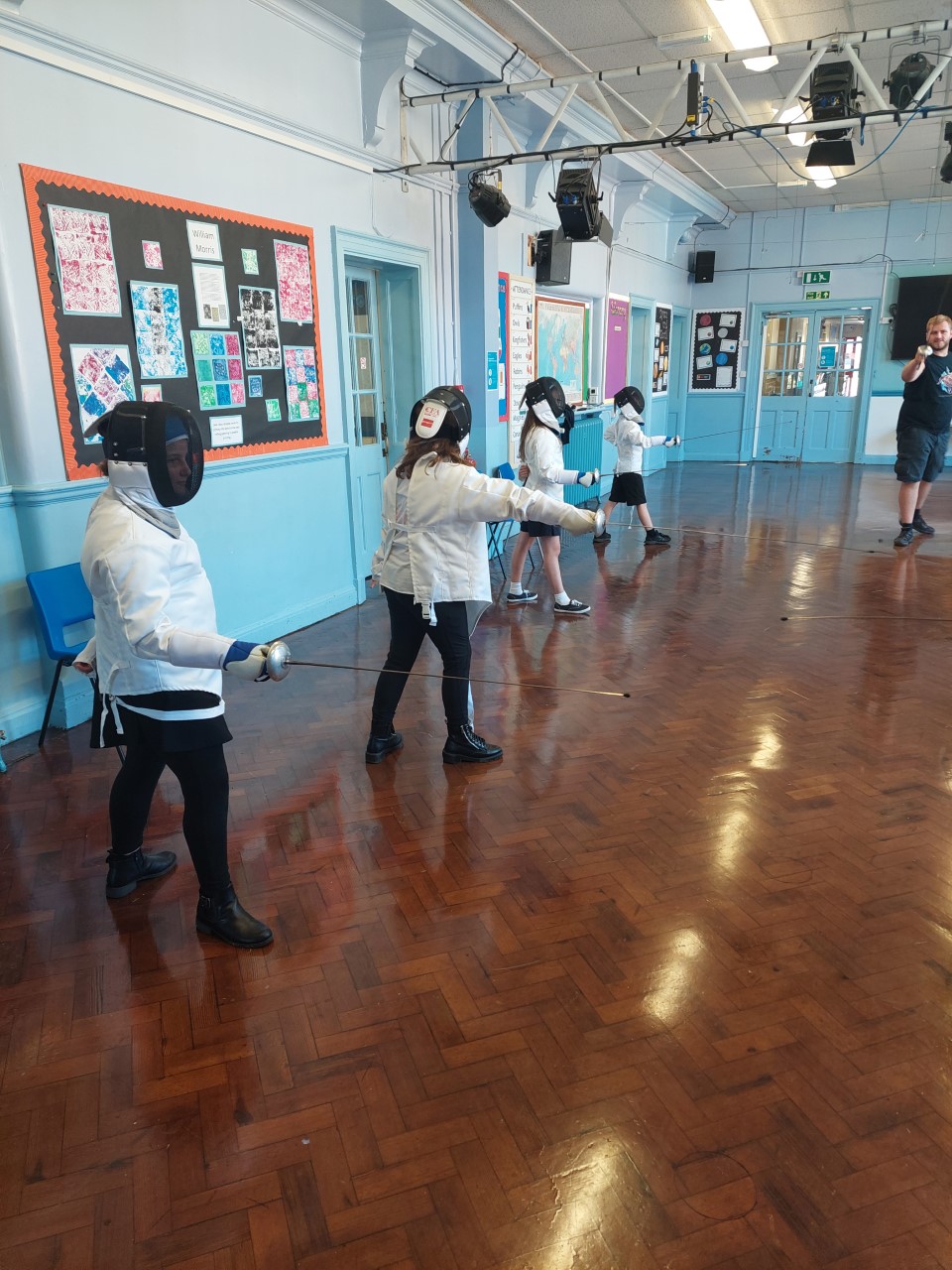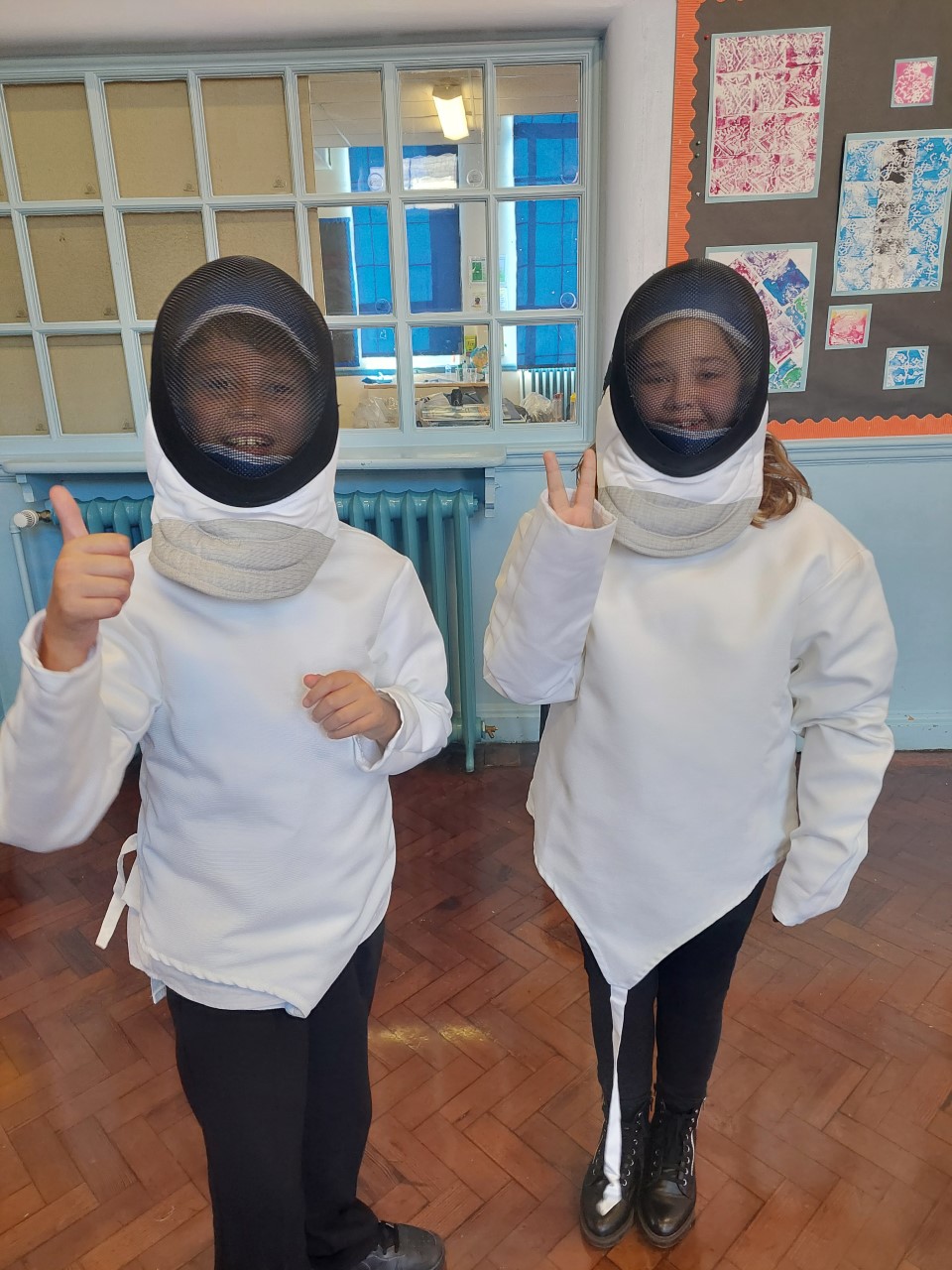 They will be fencing every Tuesday and Wednesday afternoon from now until Christmas and are all very excited about it!
In class this week we have been continuing our studies. This has included:
- Extending our place value knowledge to numbers up to 10,000,000 and applying that knowledge to problem-solving in maths.
- Discovering the different types of fighting that took place in World War One and realising just how close the soldiers were to one another in trench warfare
- Comparing the similarities and differences between the Tale of the Anklet in 1,001 Arabian Nights and Cinderella (once we reminded ourselves how that story went as well
- Exploring the affect our lives have on how we view the world in an effort to understand the beliefs of Humanism in R.E.
- Being amazed by our circulatory system and learning the differences between veins and arteries in Science!
We cannot believe how quickly this week has gone and look forward to seeing everyone on Monday to continue our learning!
Mrs Seville, Keri, Natasa and Mr Lindley.
Magpies - 17/9/21
Good afternoon parents and carers,
We have had a fantastic start to our learning this week. The children have shown amazing curiosity for all subjects which has made lessons fly by!
This week we have been:
Maths - Reminding ourselves of our number knowledge and recalling our place value for numbers up to 1,000,000
Literacy - Introduced to 1,001 Arabian Nights (ask your children to tell you about the dramatic first chapter!).
History - Discovering what were the causes of the first world war and which countries had alliances with one another and who remained neutral.
Art - Delving into some Art History and begun our study of the Italian Renaissance. We had a look at what made the Renaissance such an interesting time for artists, why it came about and focusing on the painter Raphael and his work 'The School of Athens' which you can see below:
Your children should have some interesting facts to share with you about this picture!
Science - Learning all about our heart and how it helps us to pump blood around our body.
It has been a very busy week but we are so impressed with the children and their hard works!
See you next week!
Mrs Seville, Keri, Natasa and Mr Lindley.
Magpies - 10/9/21
Hello all!
Welcome back to school! It has been a fantastic first week, and we are thrilled to have the children back in the classroom with us.
We started on Monday by giving them a chance to get to know us and to get the know the class. They showed their maturity in the class rules that they chose! Then they worked their absolute socks off during their first assessment week showing us just how clever they all are!
Next week we will be starting our lessons, in a week we will cover:
- Maths
- Literacy
- Reading
- History
- Art
- Music
- R.E.
- P.E.
P.E. until Christmas will be swimming and will take place on Wednesday morning starting next week!
We are really excited for the school year and cannot wait to share their final year of primary school with them.
Mrs Seville, Keri, Natasa and Mr Lindley.