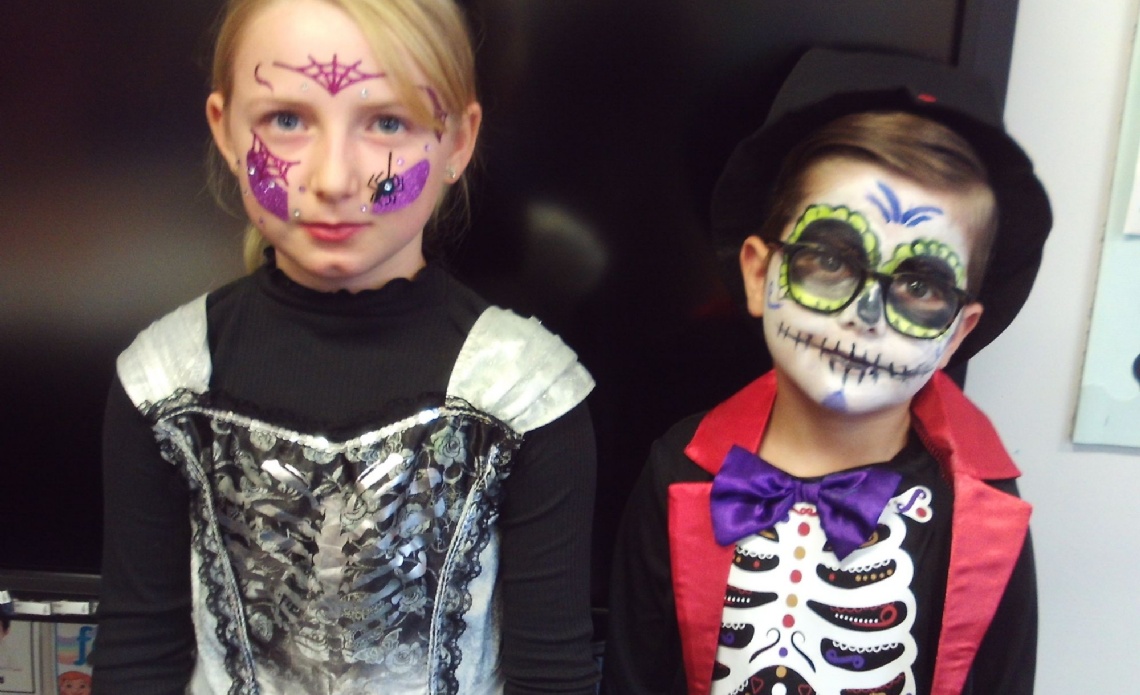 This week has been a very exciting week in Penguins! We had Halloween costumes, Day of the Dead costumes and Non-Uniform all in one week!
We have started our work on Place Value using Power Maths. We have been looking at how numbers can be represented in different ways.
In science, we have been learning about vertebrates and invertebrates. We classified certain animals into a table, and then we had to see if we could classify ones we thought of ourselves.
In literacy, we have started our Power of Reading unit called The Pebble in My Pocket. We created a free verse poem about a pebble using adjectives and similes.
On Thursday, we learnt all about Day of the Dead. We dressed up in costumes and wrote poetry using our new-found knowledge.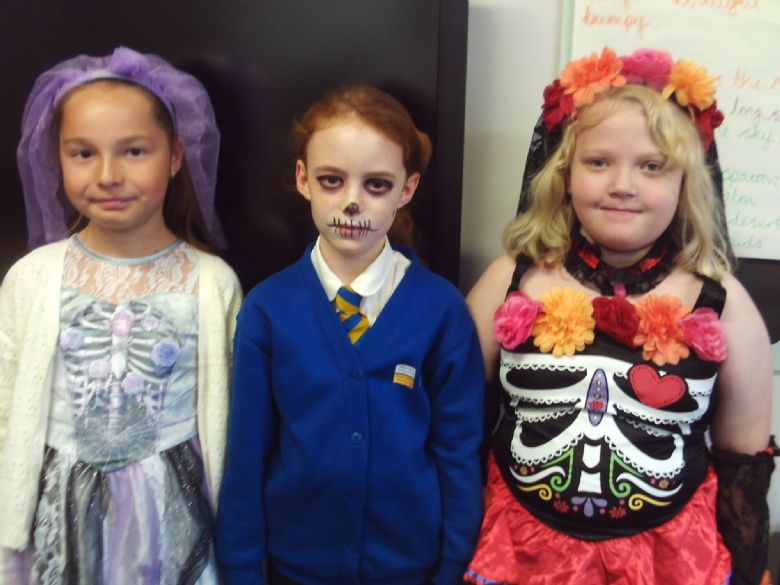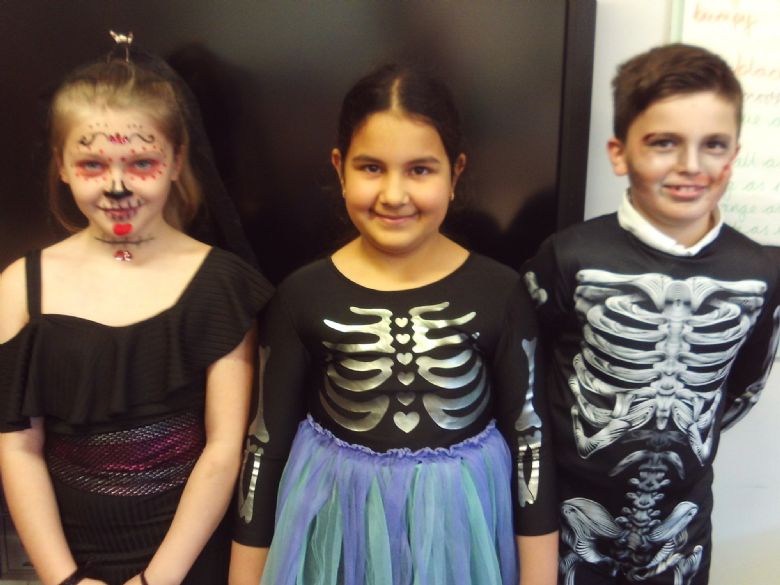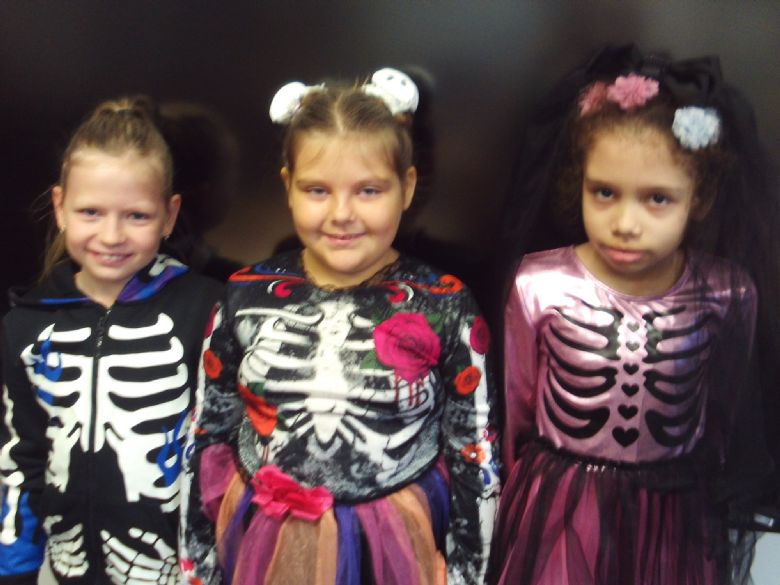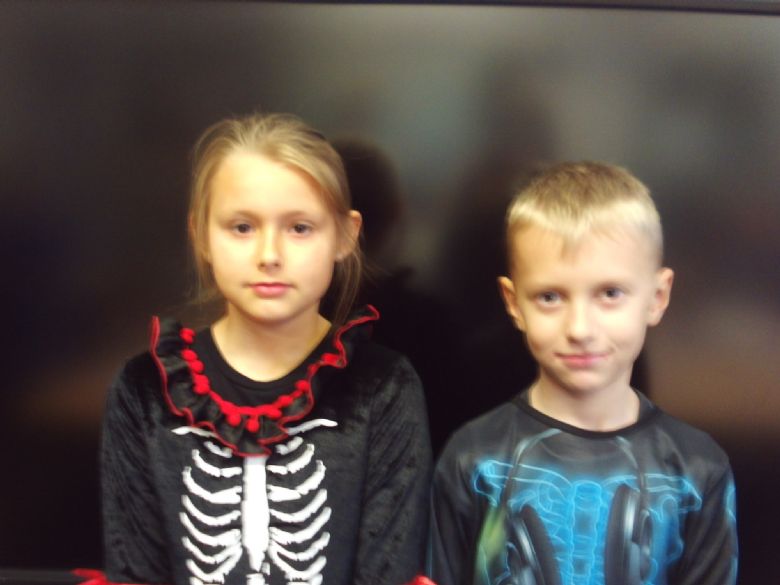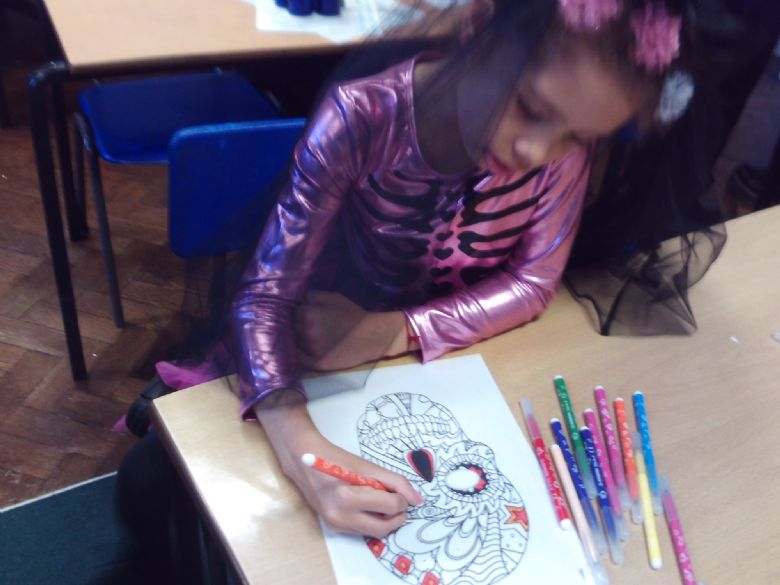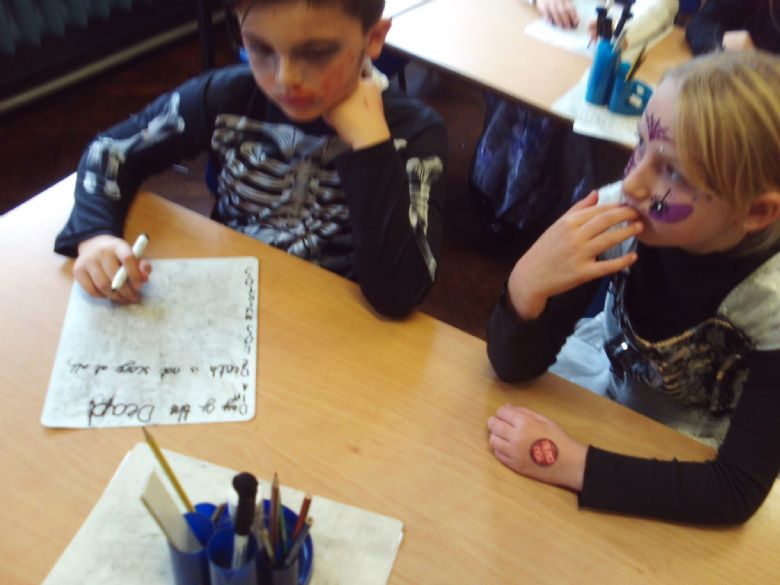 We made paper marigolds and wrote acrostic poetry.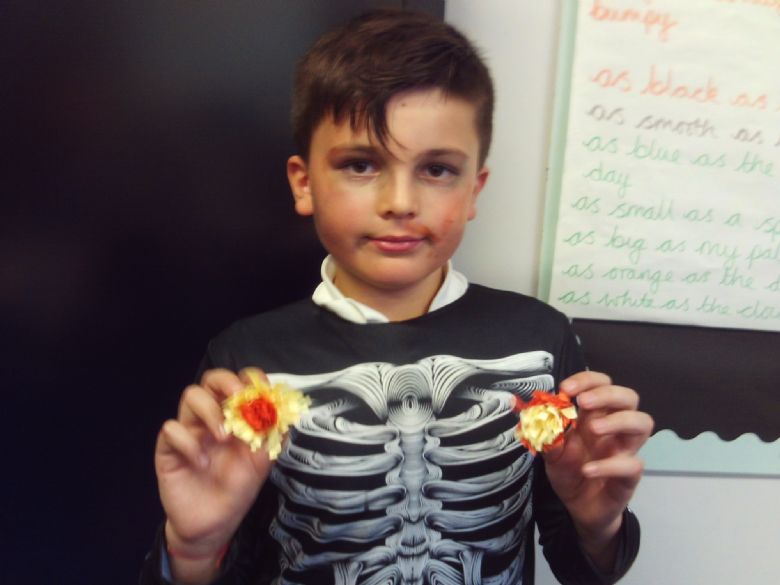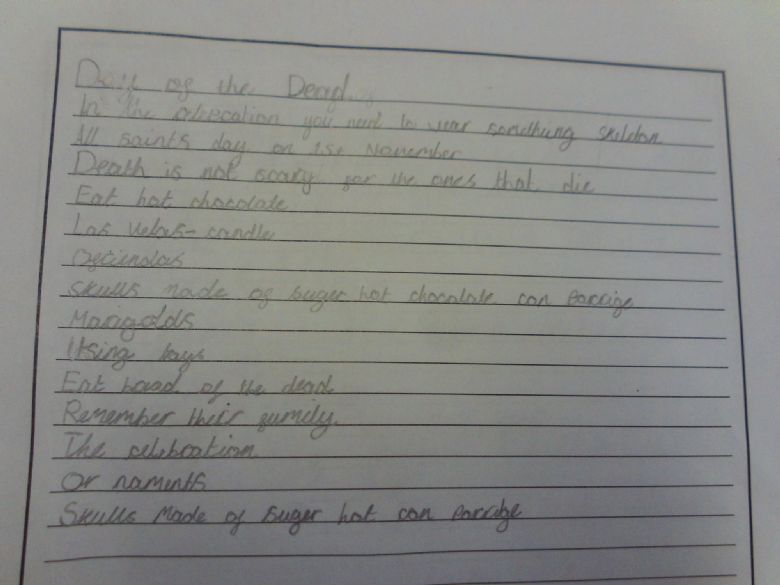 Penguins are expected to read at home and practise their times tables every night.