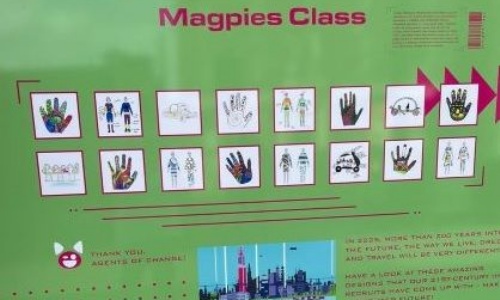 Agents of change
In January we worked with Collusion and the Stories of Lynn to look at Climate Change and Environment Issues and what we could so about this. We became
Agents of Change.
The children came up with great ideas on what we could do to help to save the planet before it is to late. We were blown away by the children's imagination and creativity and stunned by some of the questions they asked us.
" Why have you let this happen?" Marianna Year 7
"I am learning to sew so I can make my old clothes not new clothes instead of buying them"
India Year 2