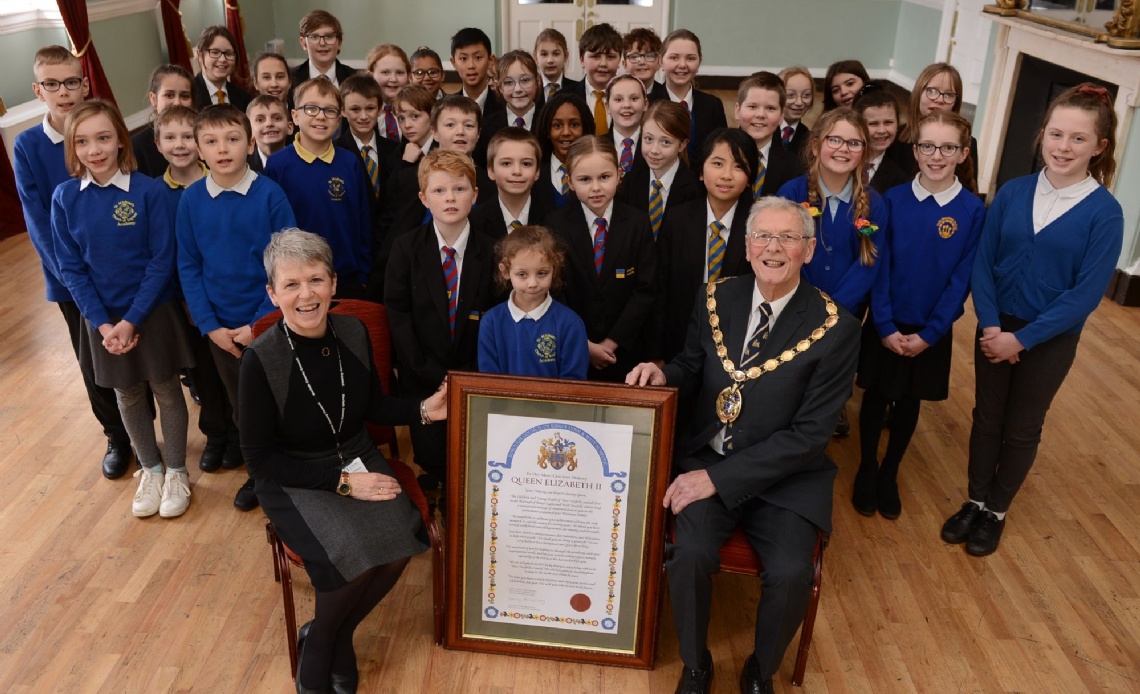 Owls class meeting the Mayor of Kings Lynn and Rachael Williams of the Stories of Lynn with the Humble Address to the Queen to celebrate her 70 years on the throne.
Owls class were asked to submit a Humble Address to the Queen to celebrate her Platinum Jubilee. The class wrote their own ideas and then came together to create their final copy, which was sent to Rachael Williams and the Mayor Harry Humphreys.
Owls Humble Address was chosen with ideas coming from 2 other groups of children from Kings Lynn. The final address was presented to the Queen at Sandringham this weekend.
The Telegraph Newpaper wrote:
In what was her first lengthy public appearance for a while, the Queen seemed particularly taken with a Loyal Address written by primary schoolchildren from West Norfolk.
In it the children said: "You have shown a caring manner, determination, and dedication to help other people. We think you're doing a great job! We are very lucky to have had you as our Queen for so long.
"We are proud of you for helping us through this pandemic with your inspirational words, and by your actions setting a good example, especially as the last year has been so hard for you."