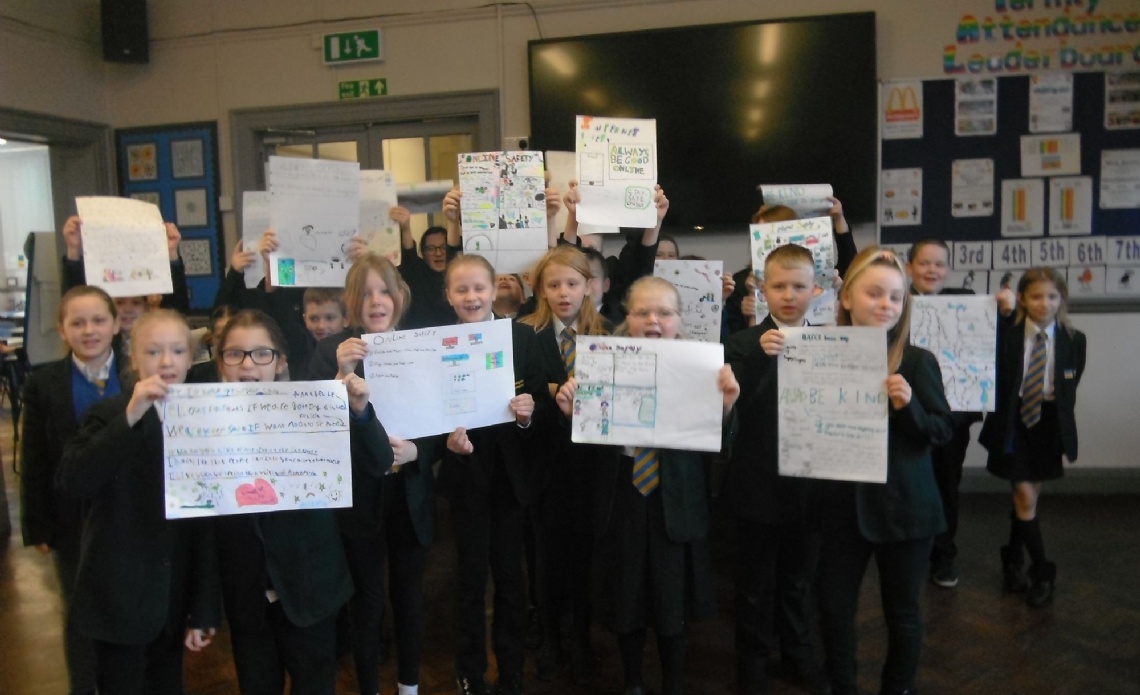 Throughout this week, all our classes have been taking part in activities from Safer Internet Day. The children have been teaching their teachers and assistant teachers how to use the Internet safely, creating PowerPoint presentations, group presentations, posters and having discussions. The key questions asked were:
What do you like or dislike about being online?
What's important to you online?
What would you change about going online if you could?
If you are worried or concerned about your child/children using the Internet, please click here for information and advice.
Please see examples of the children's work and presentations below: