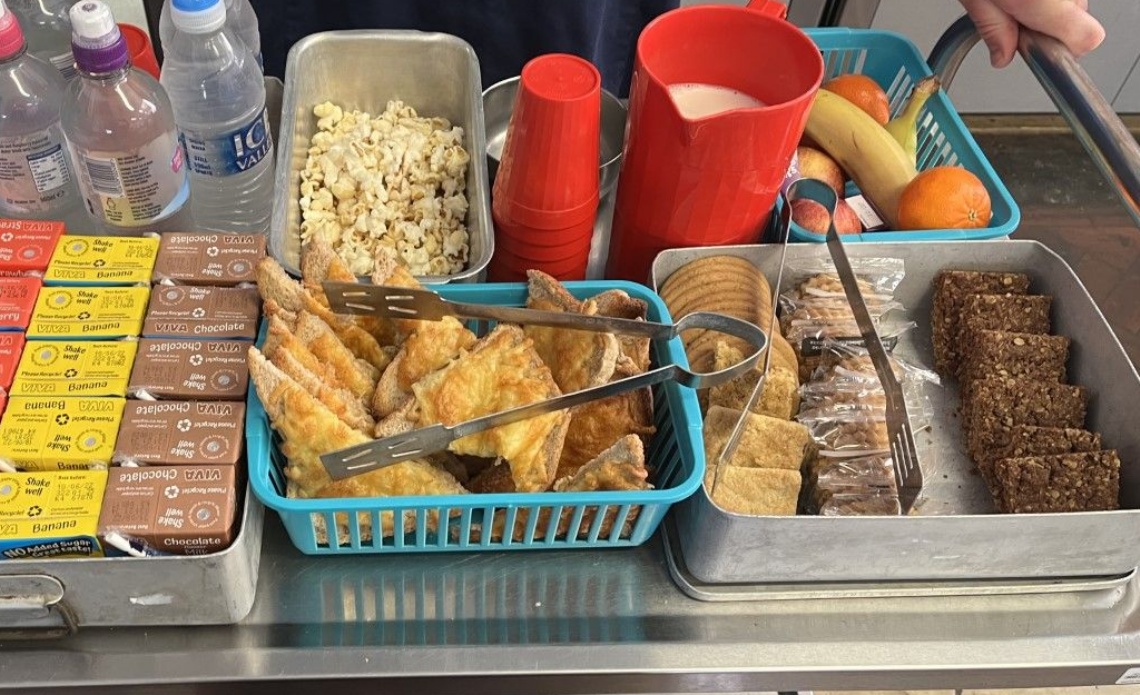 Snack Trolleys
We offer a snack trolley at break times for Years 3/4 and Years 5/6. The above trolley is an example of the Year 5/6's trolley and below is a picture of the Year 3/4's trolley.
The food items are sold at 20p each and drinks are sold at 30p.
Jug drinks are 10p each.
Items sold are: cheese on toast, oaty biscuits, fruit, popcorn
Robins, Puffins and Eagles receive a free piece of fruit