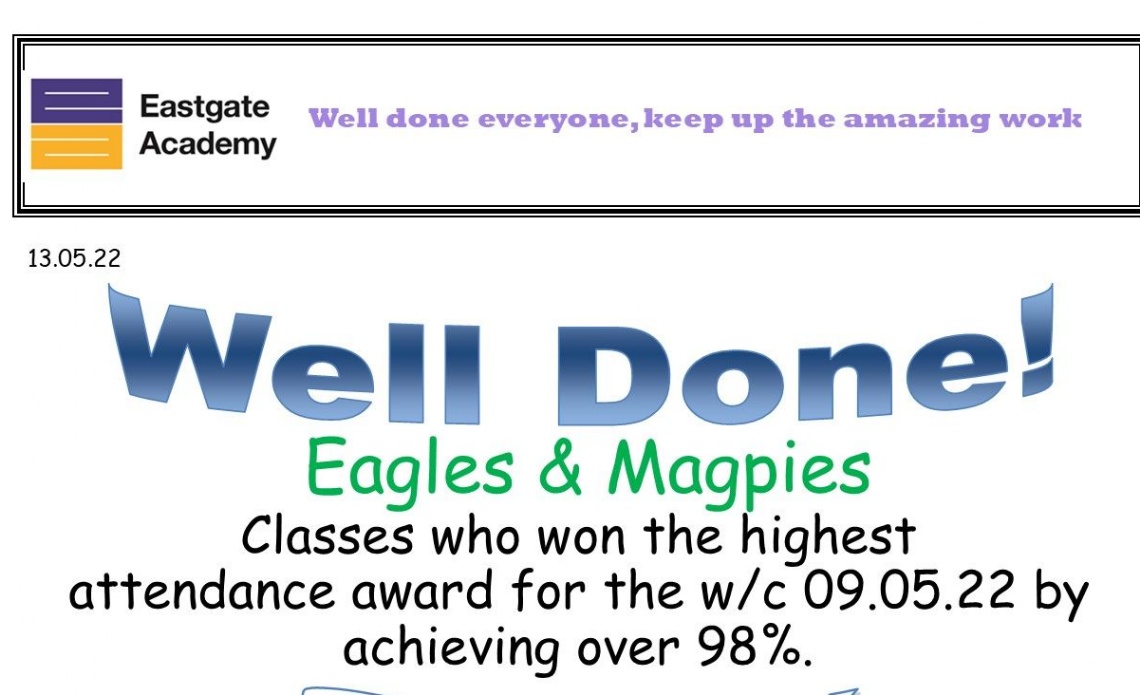 Last week our weekly attendance award was won by Eagles & Magpies.
Eagles & Magpies have both achieved over 98% attendance for last week and will be rewarded for this with a non-uniform day this coming Thursday 19th May. Well done Eagles and Magpies keep up the good work!
Eagles are currently fourth on our attendance leader-board with Magpies being sixth. Penguins and Canaries are jointly tied in first position so with two weeks of this half-term left, everyone is still in the running!