25th April 2022
Music Lesson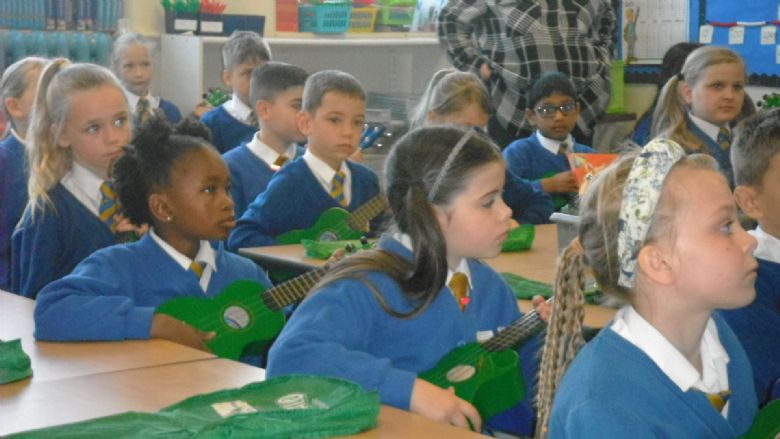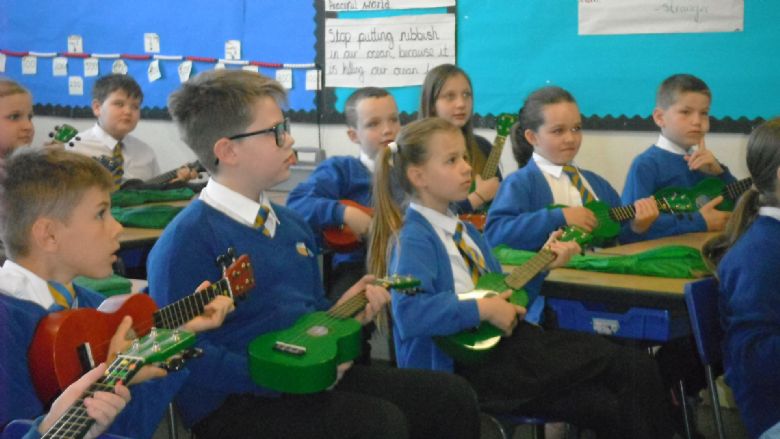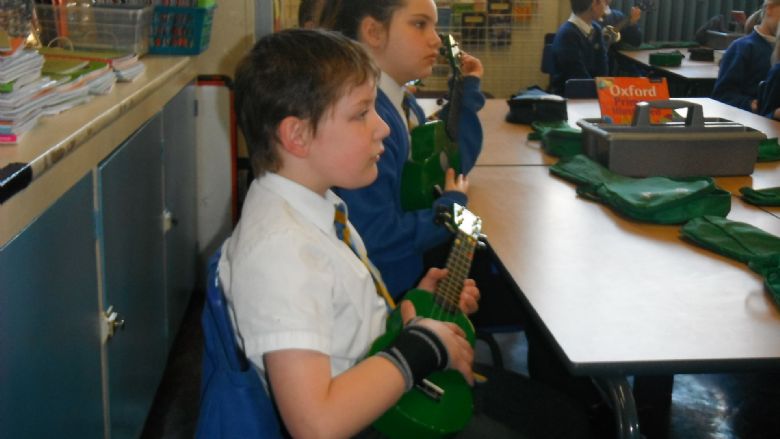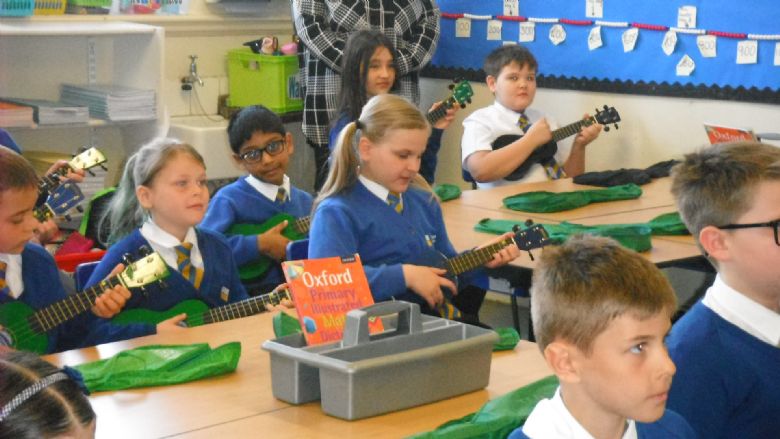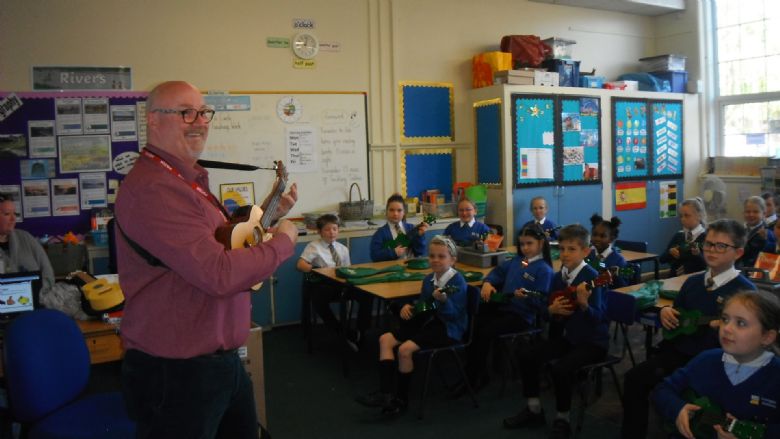 Kingfishers enjoying their first of ten ukulele lessons with Mr Taylor. They particularly enjoyed strumming the song "My dog has fleas!"
April 1st 2022
Easter Activities
Kingfishers investigated the famous Faberge eggs designed by Russian jeweller Karl Faberge. They used these designs to inspire their own decorations.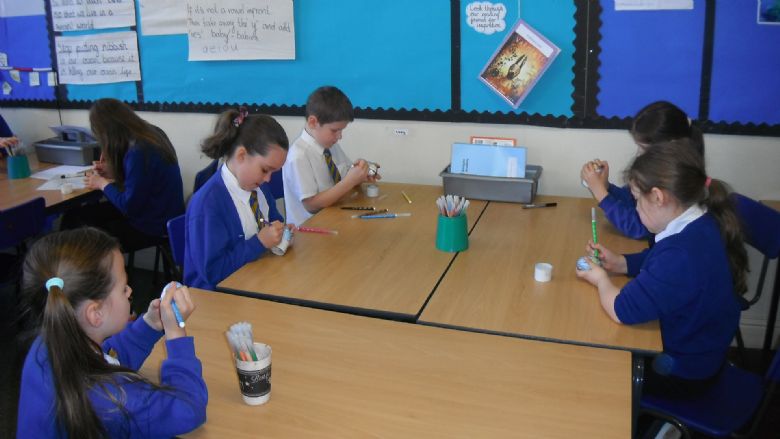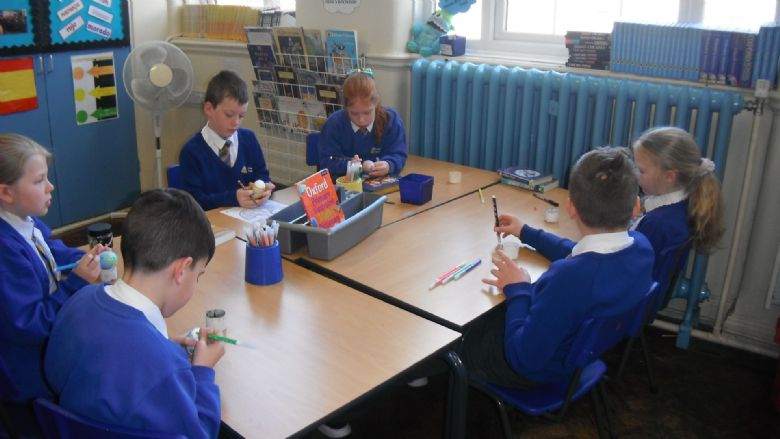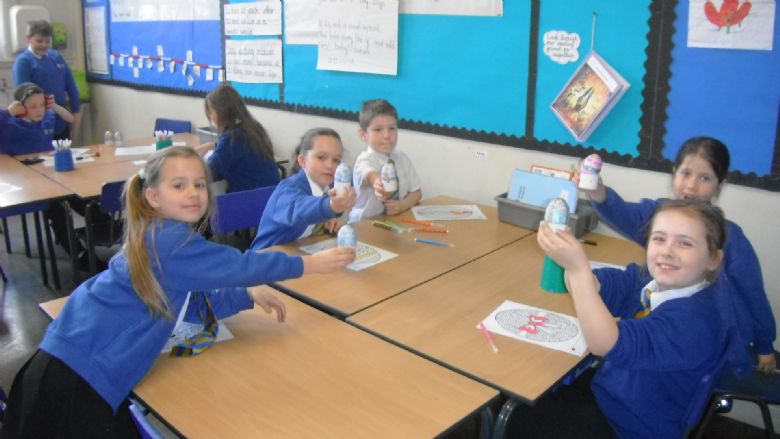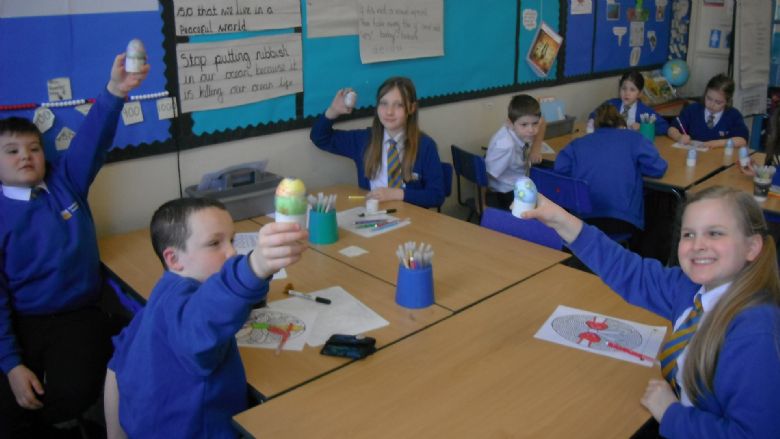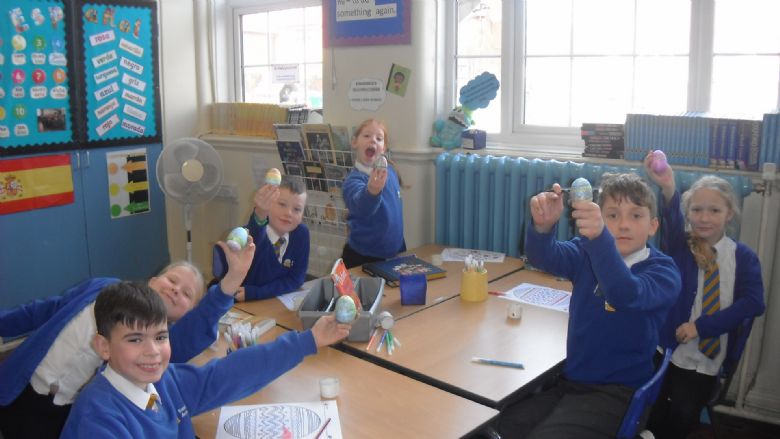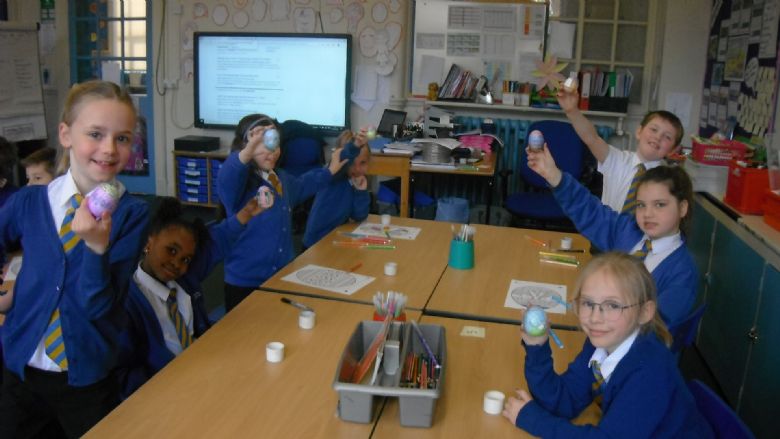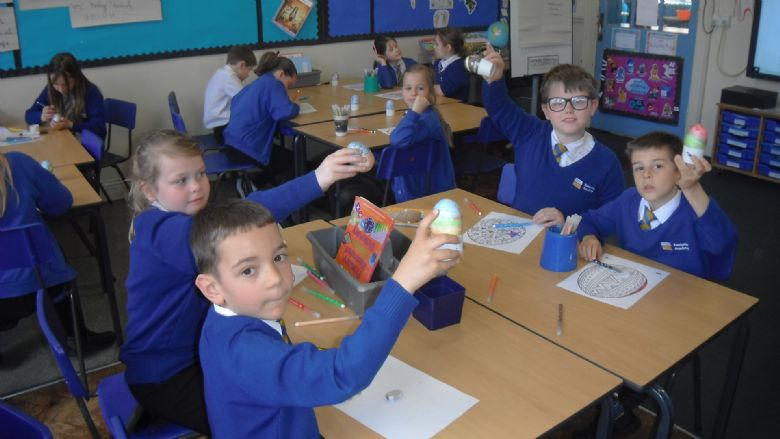 Kingfishers would like to wish everyone a Happy Easter.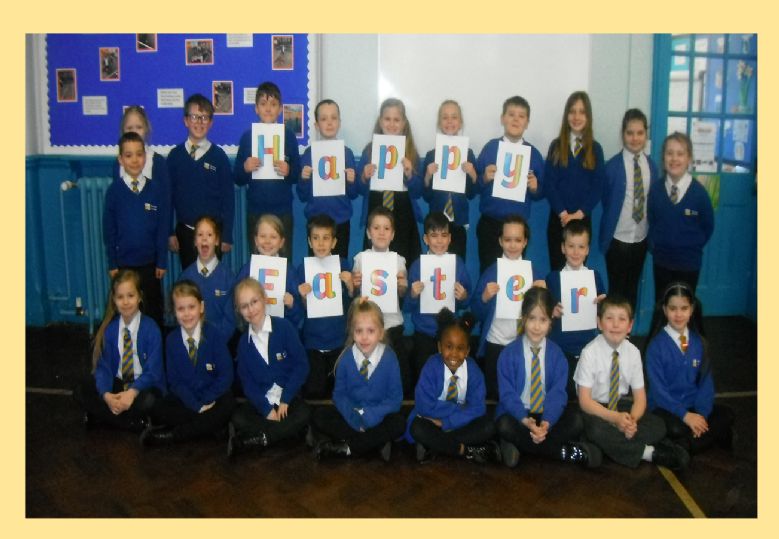 March 28th 2022
Science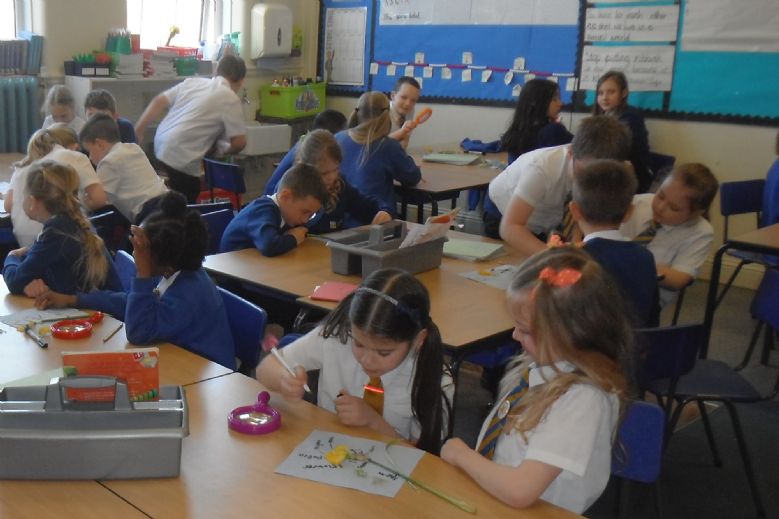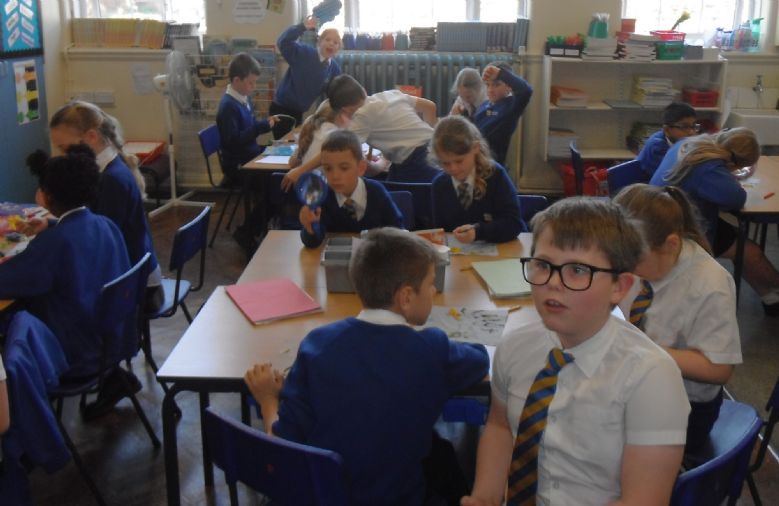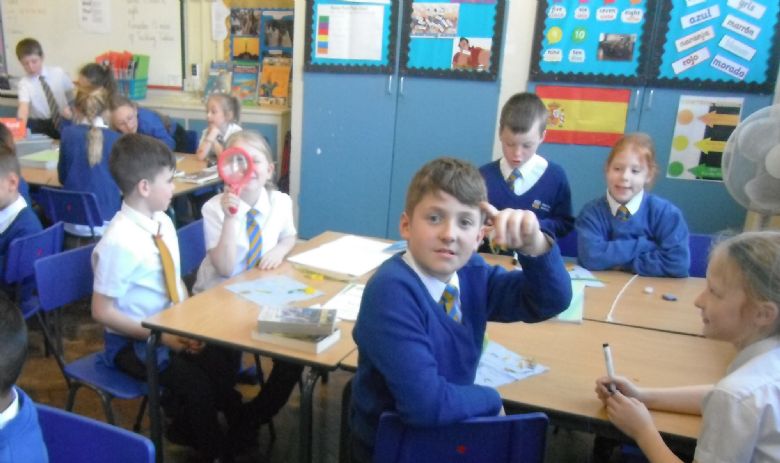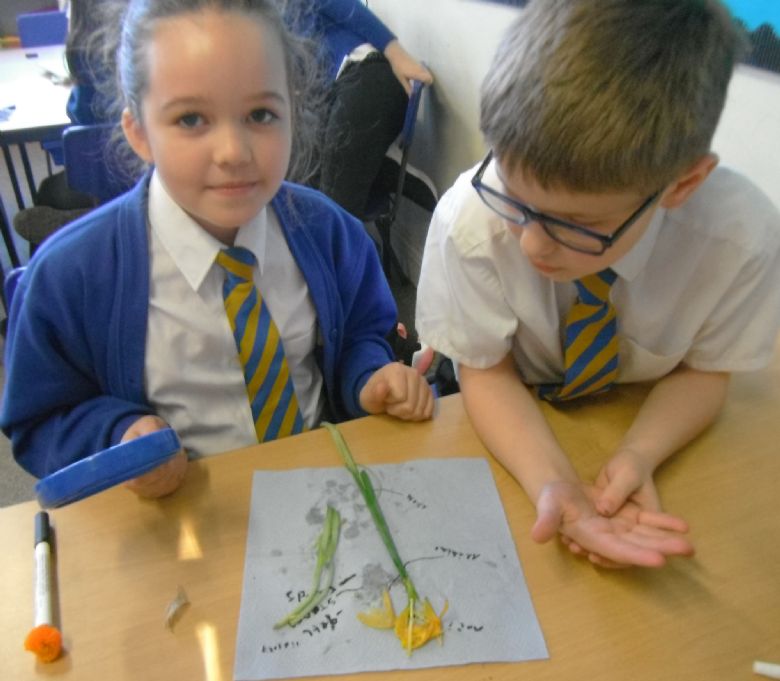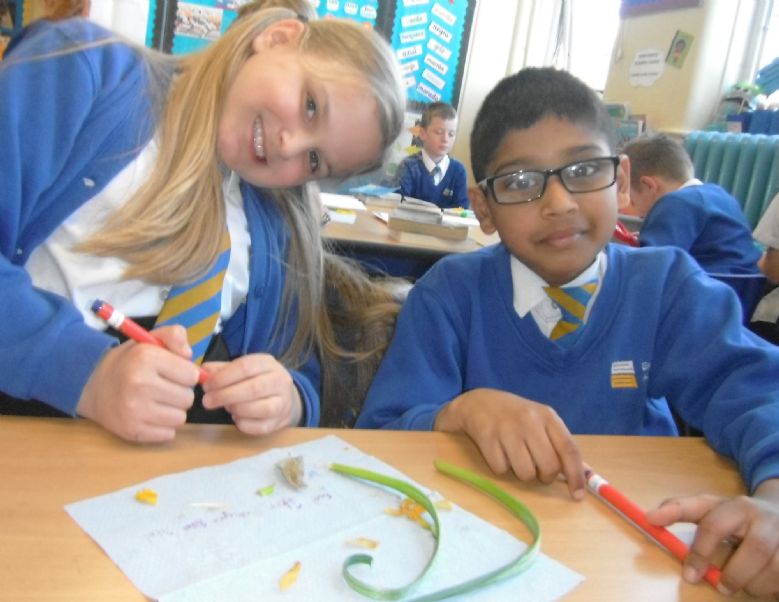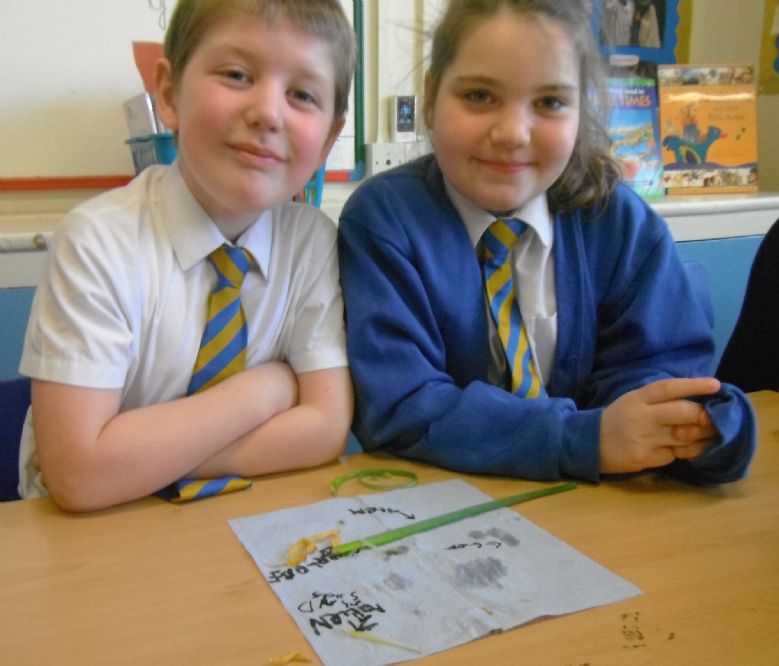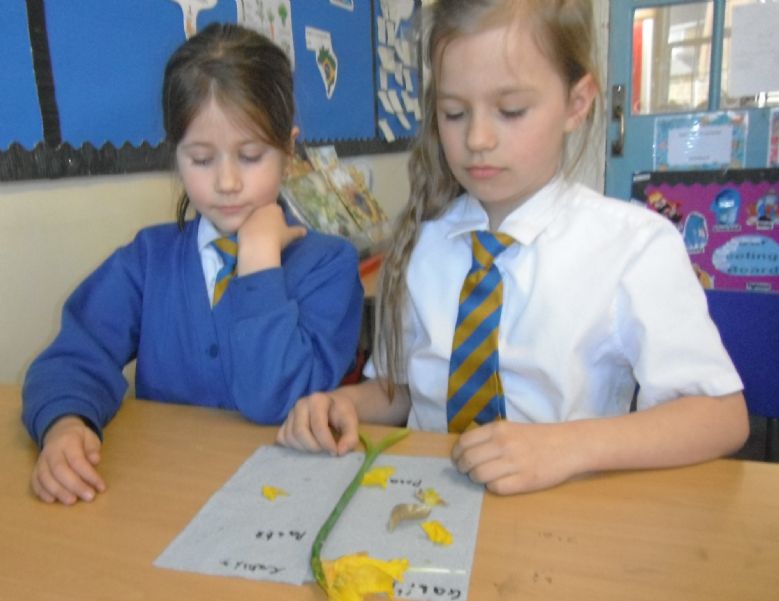 The Kingfishers class dissected daffodils to inspect what was inside and labelled them scientifically.
March 22nd 2022
R.E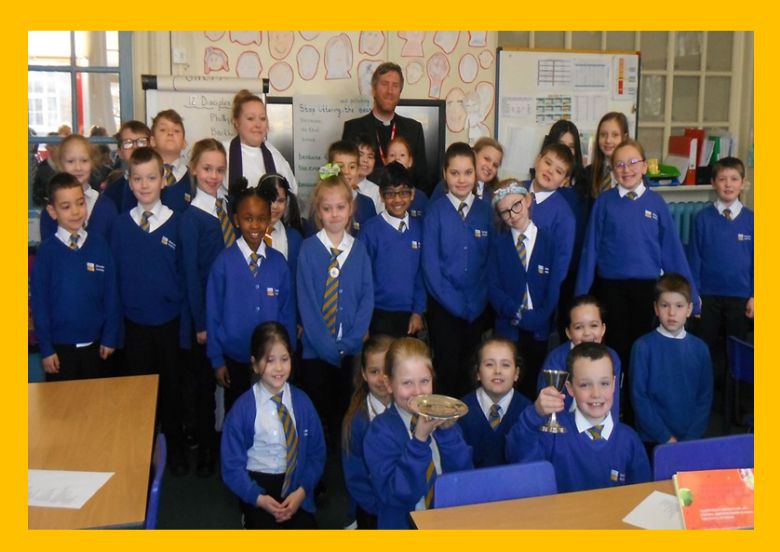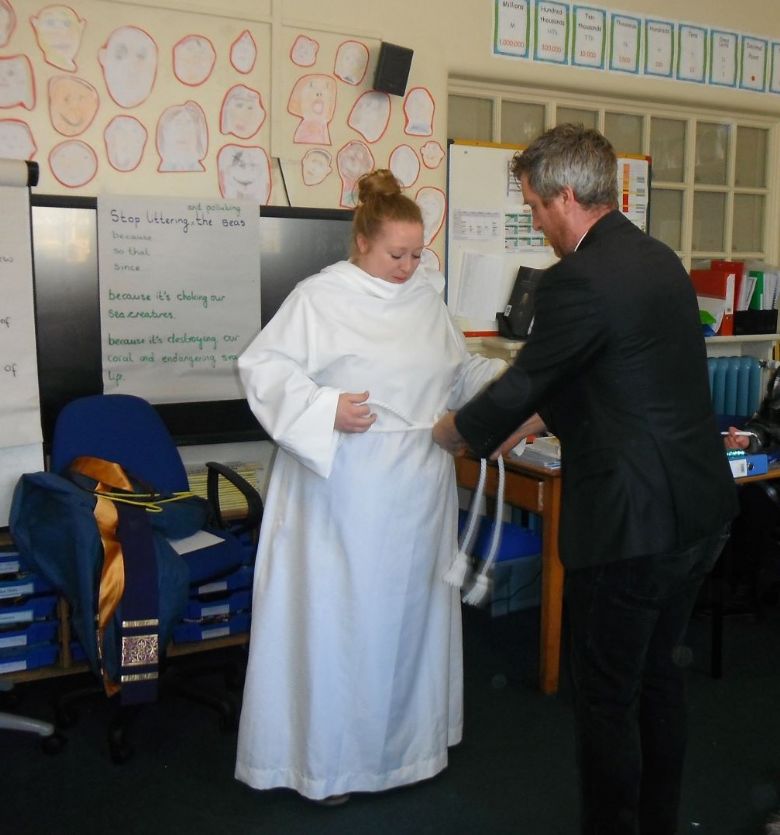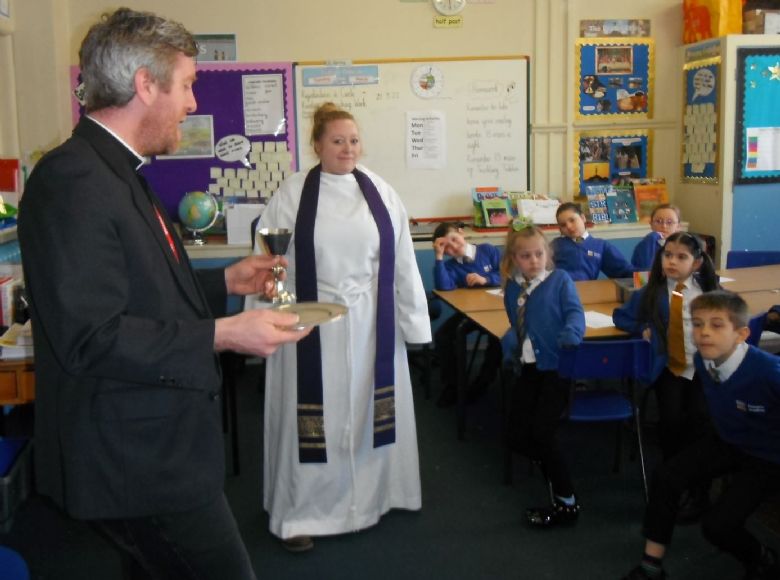 John came in this morning to talk to us about Easter and the Eucharist.
Kingfishers really enjoyed asking John lots of questions.
February 28th 2022
R.E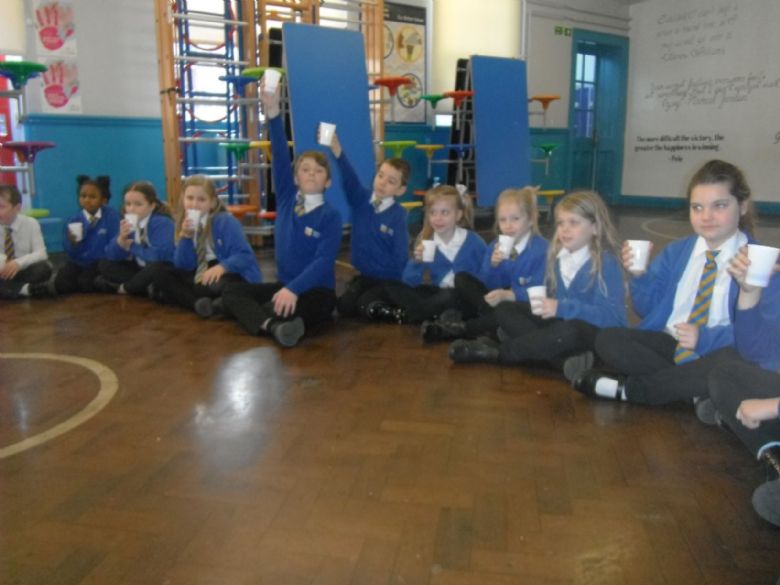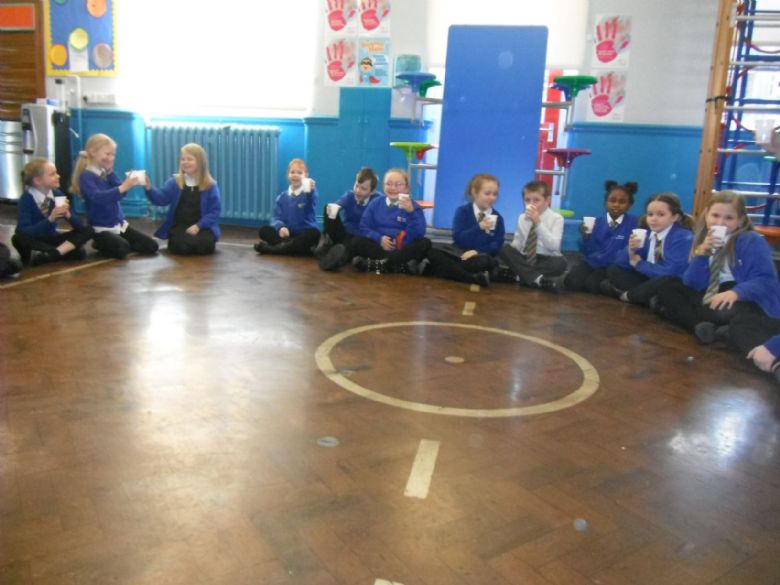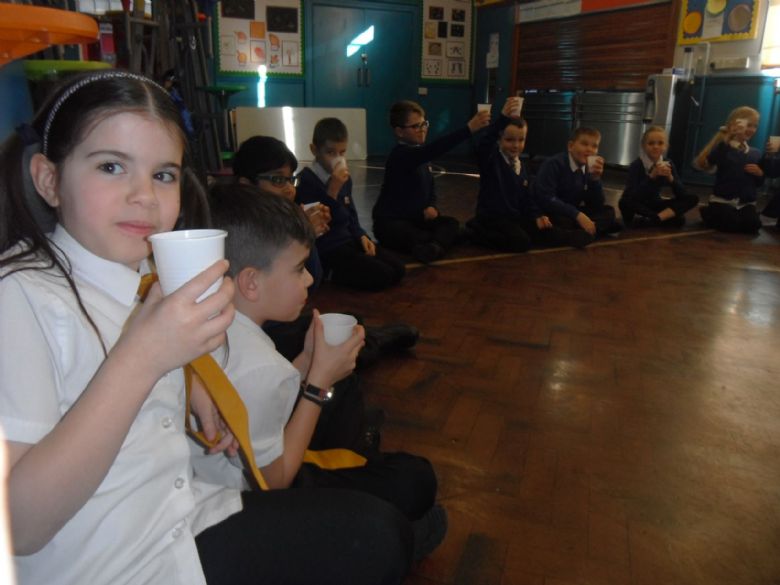 Kingfishers acted out the 'last supper' by sharing bread and wine (ribena!)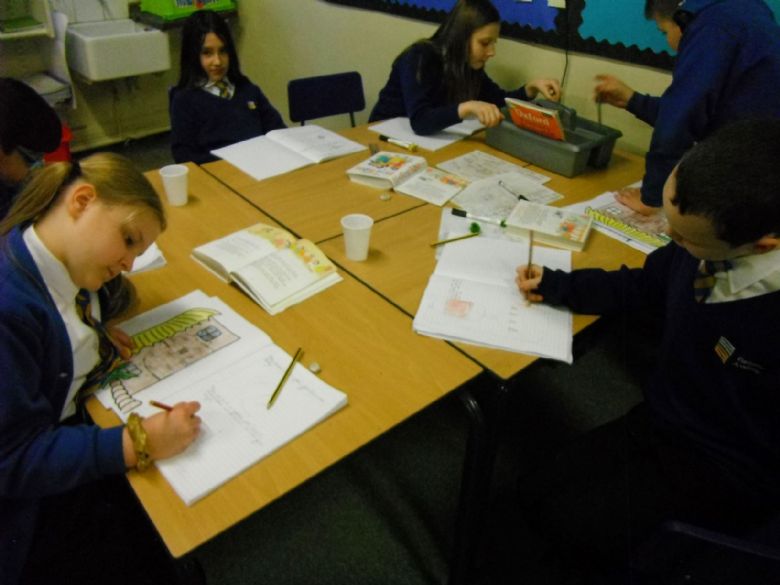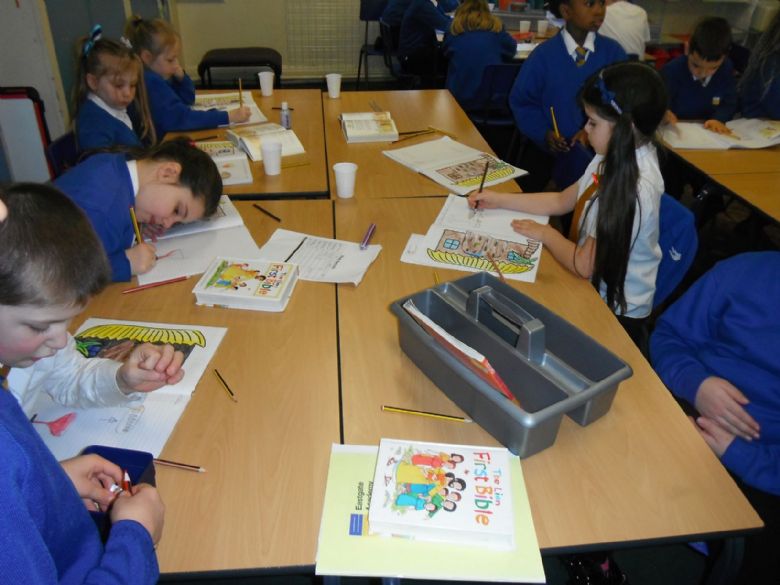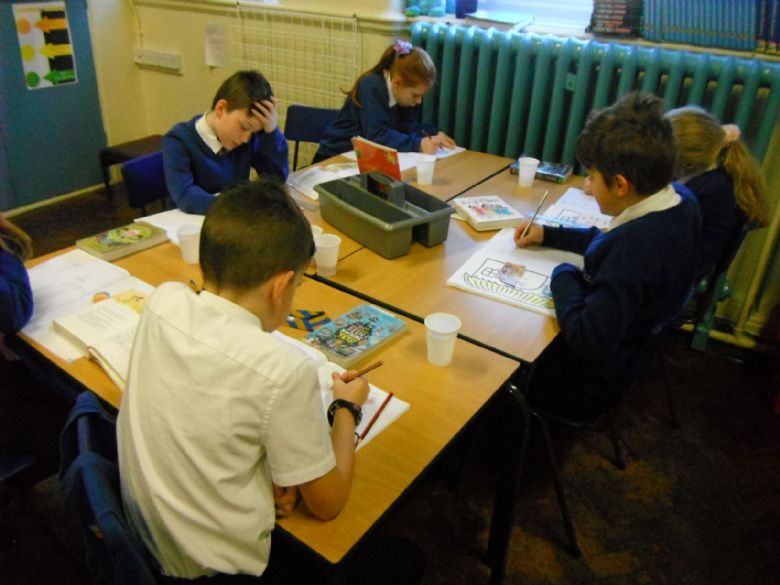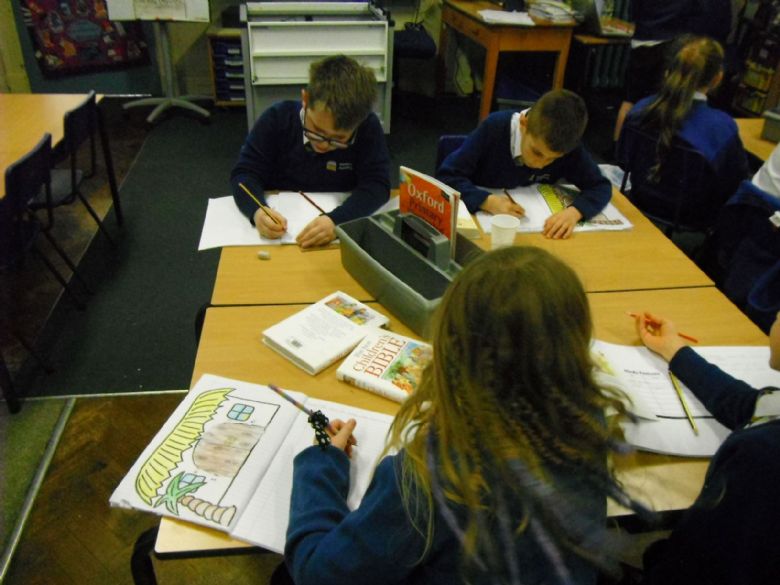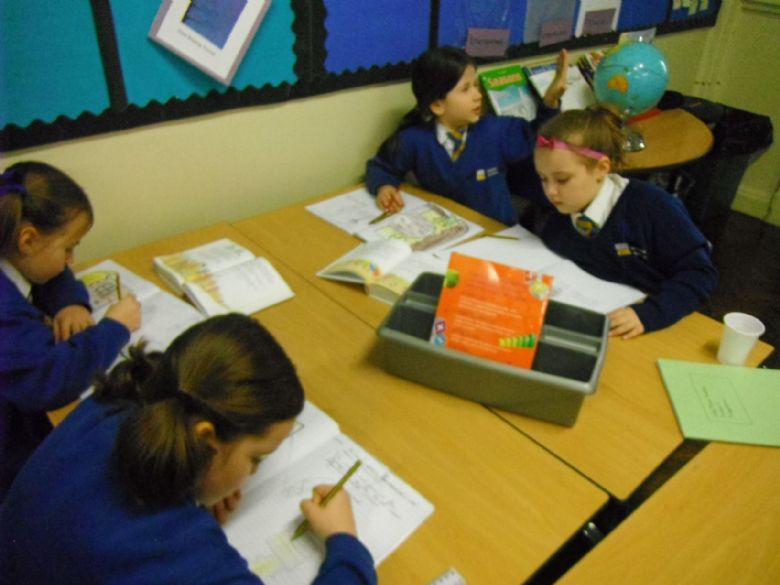 Kingfishers drawing the bread and wine, then writing about what they symbolise to Christians.
December 2021
Music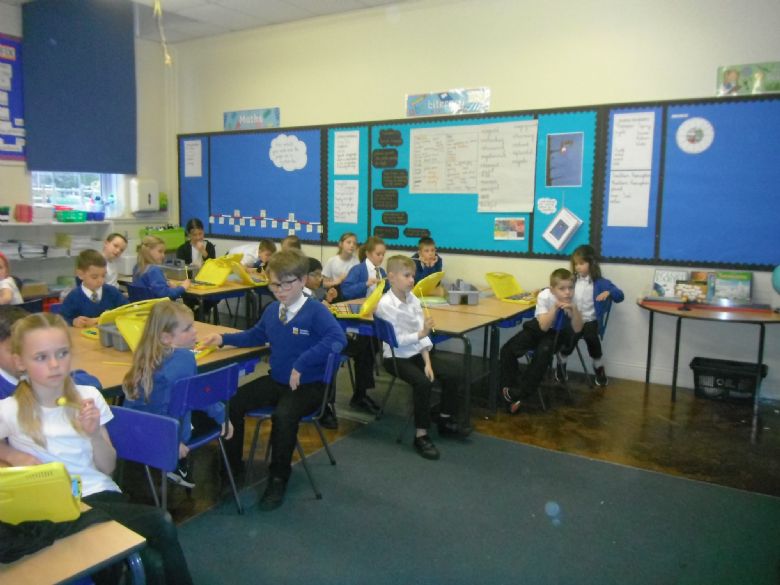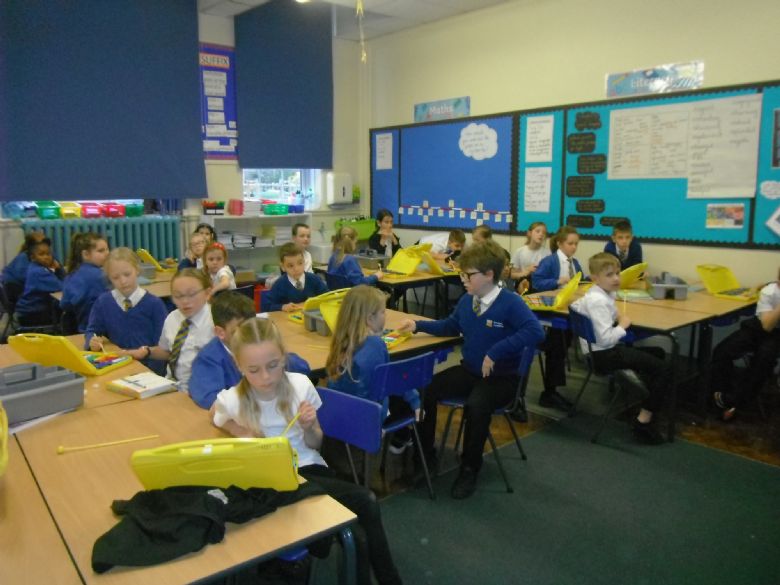 Kingfishers learning to play on a glockenspiel.
November 2021
D.T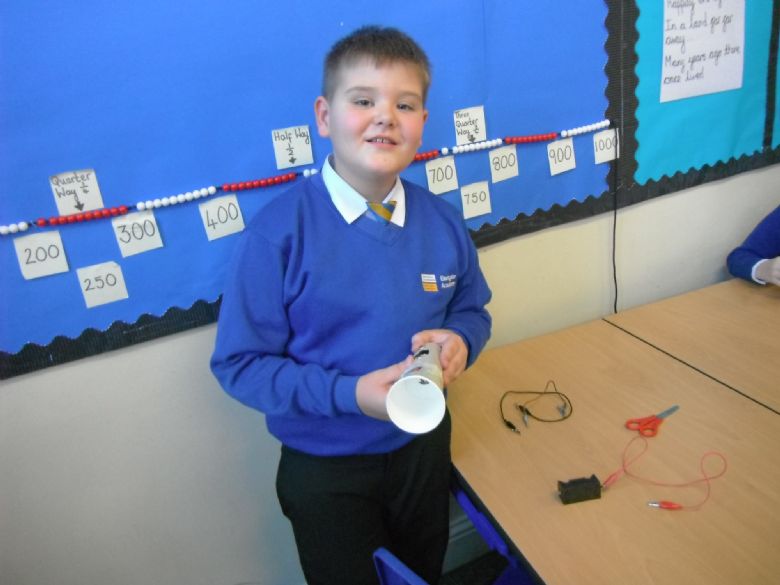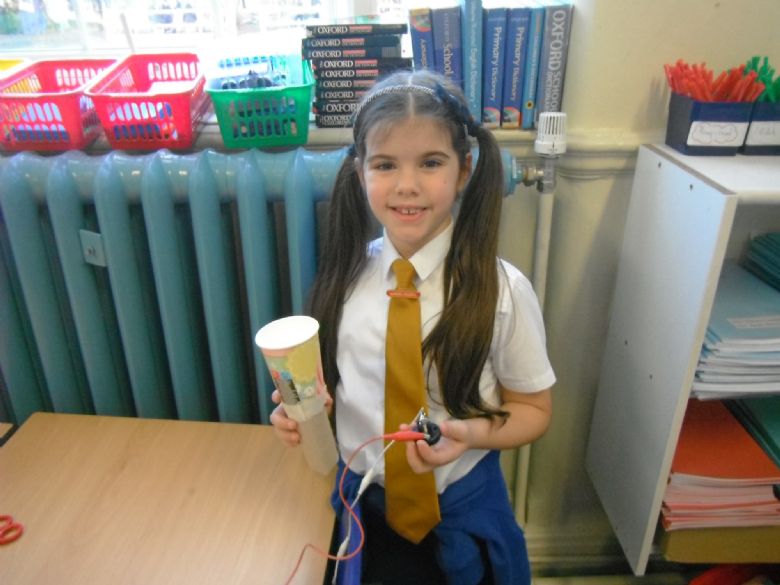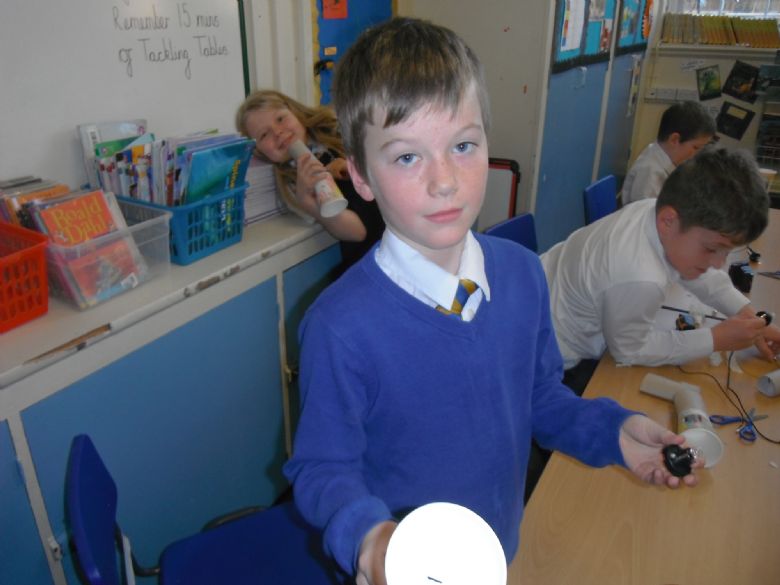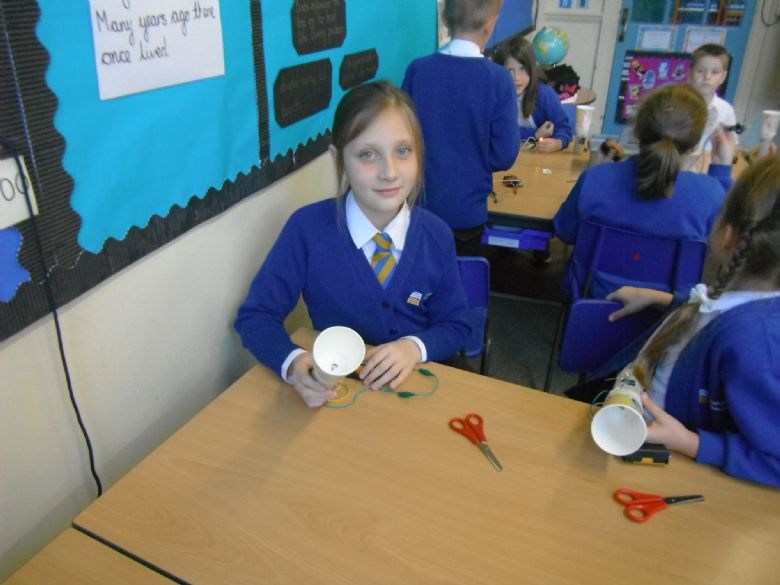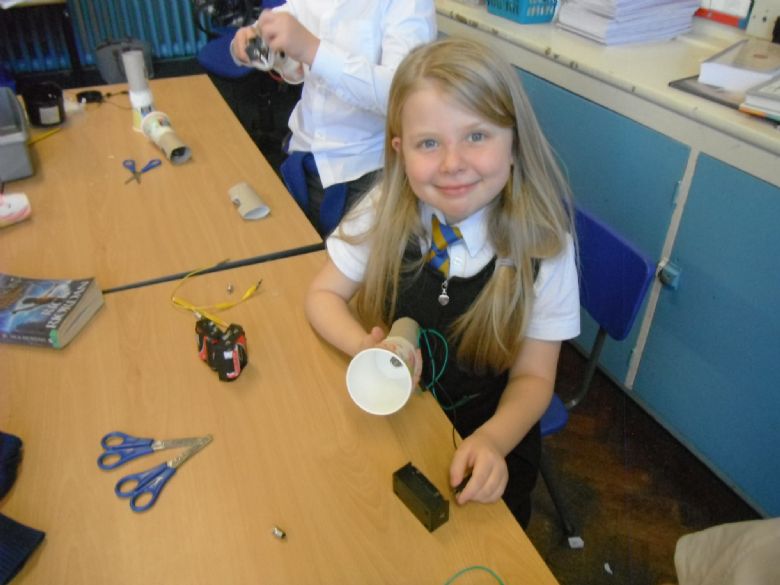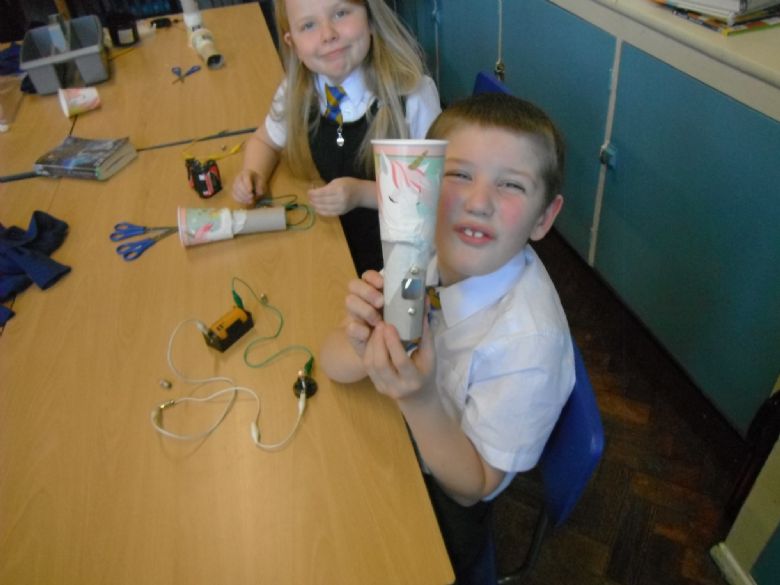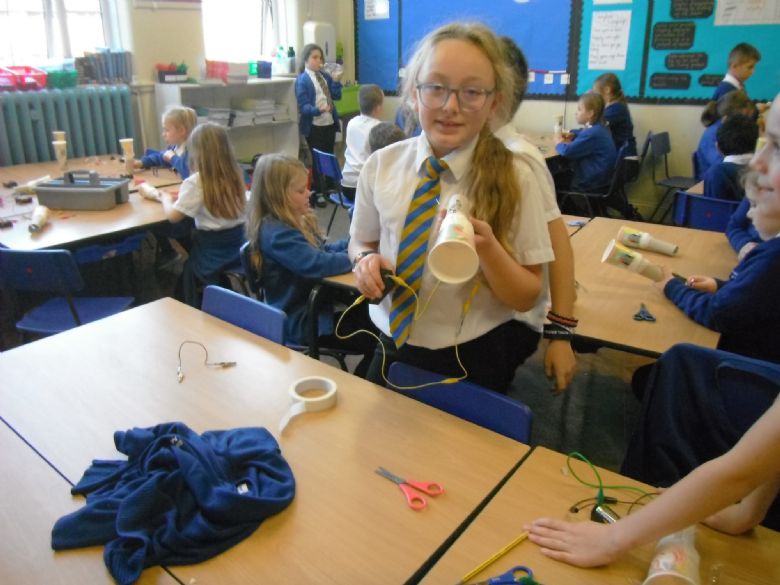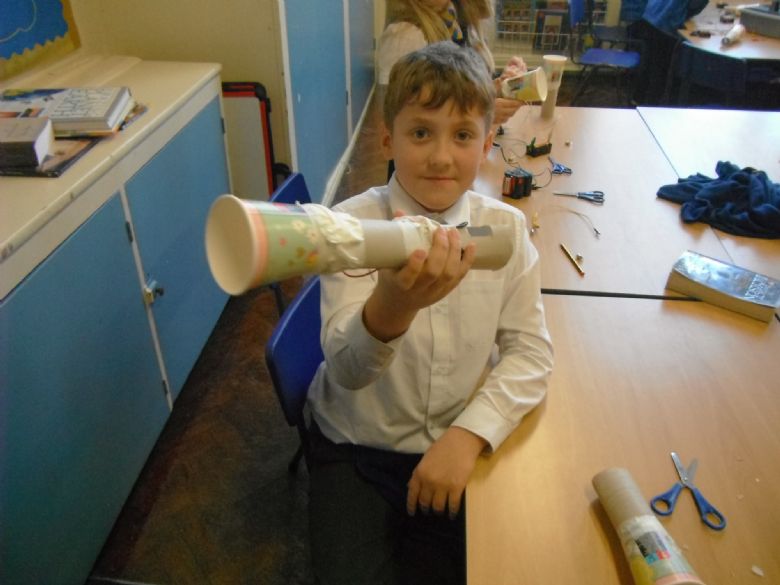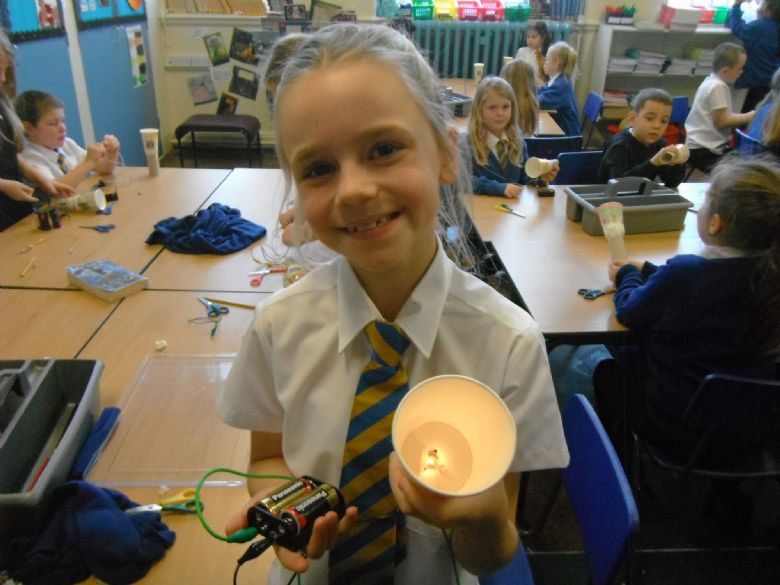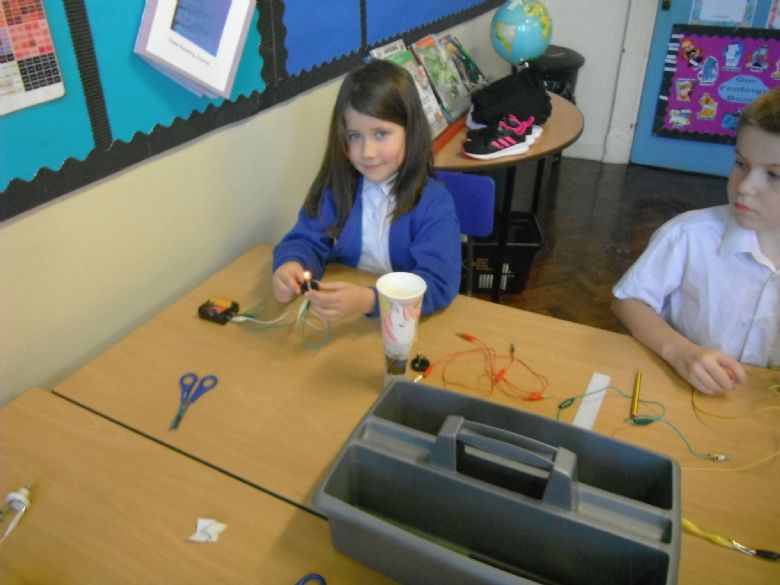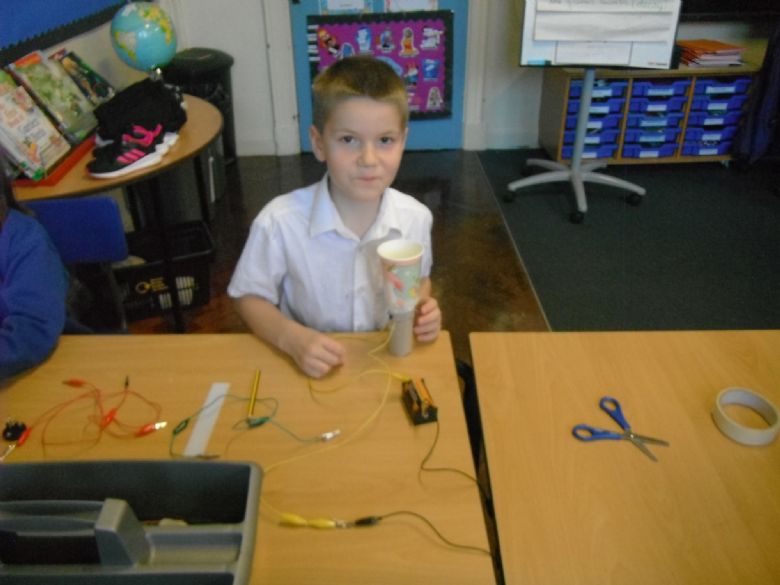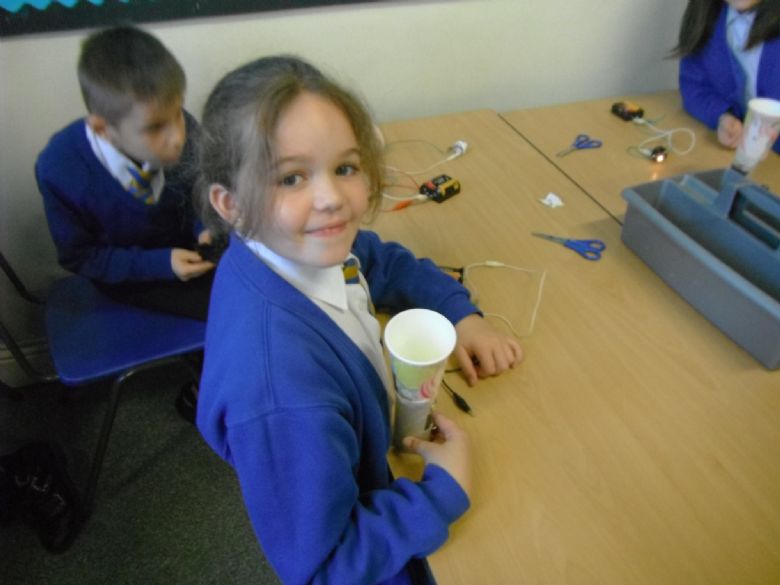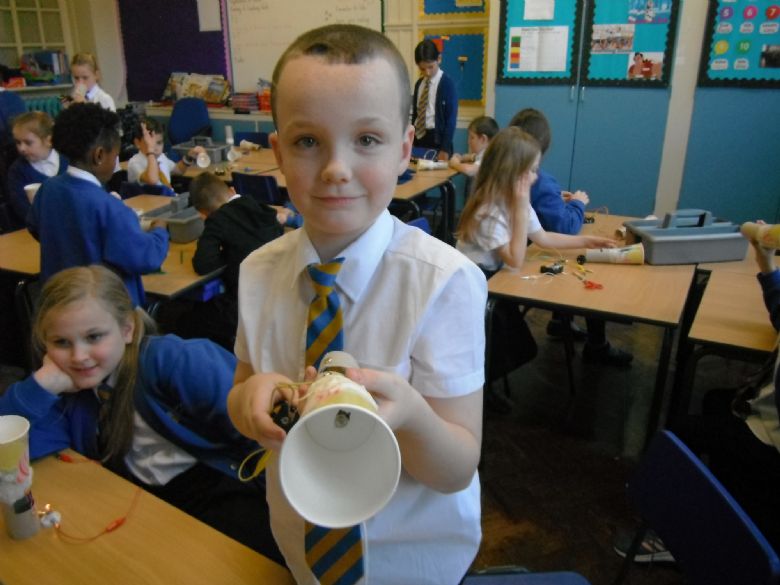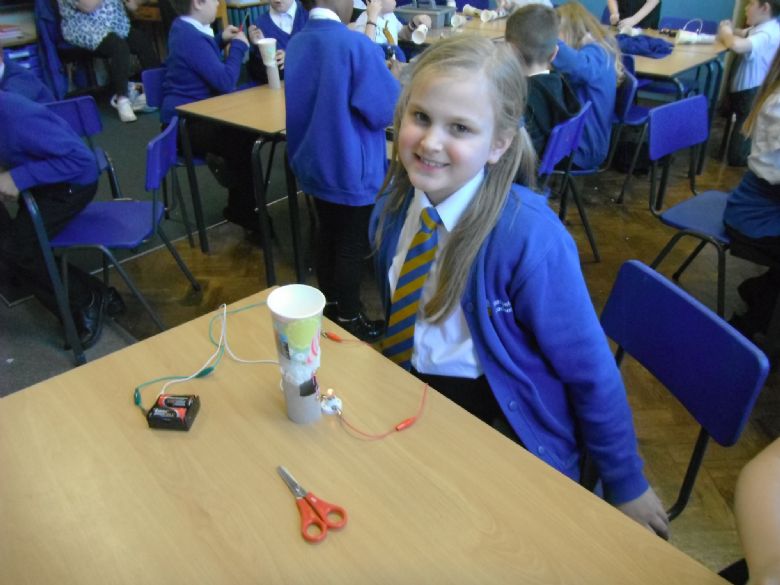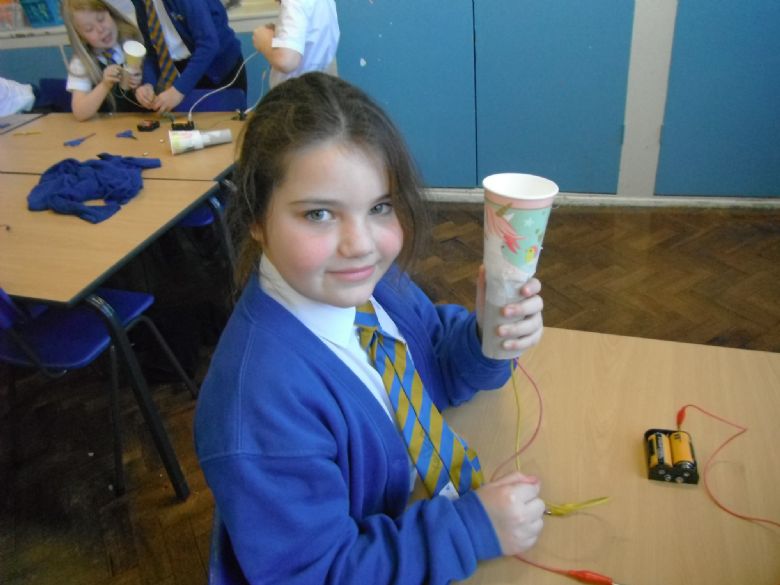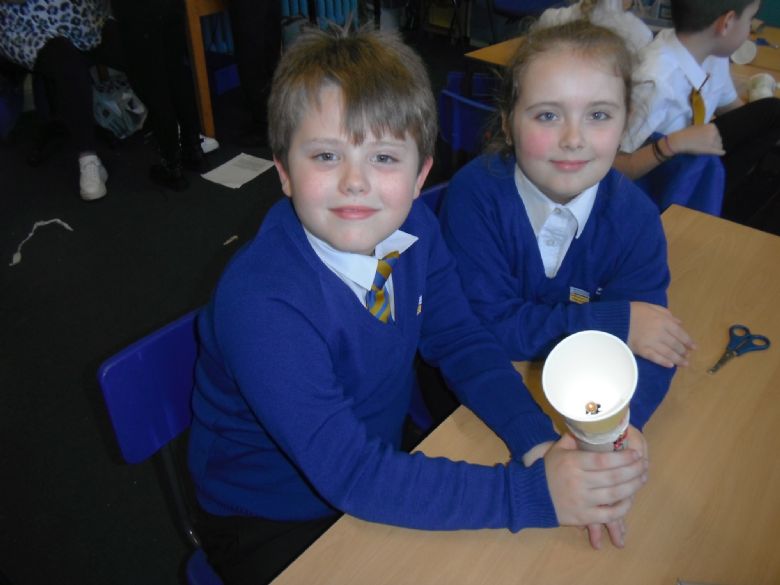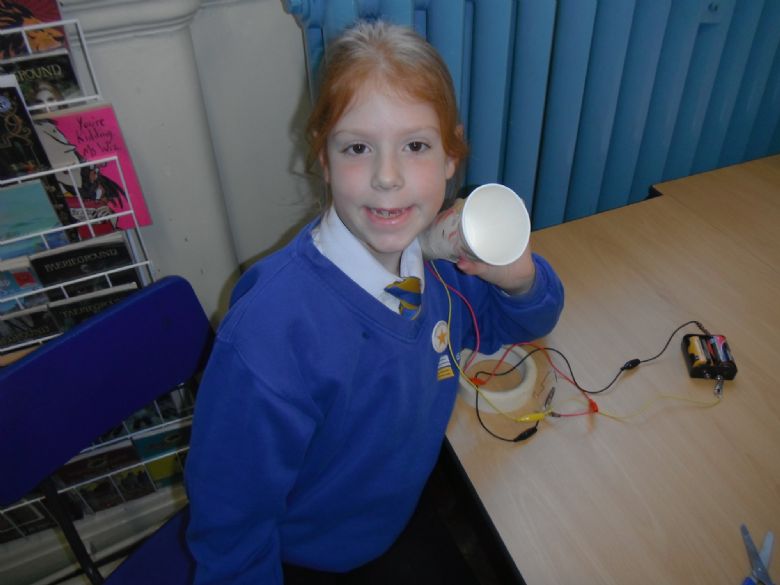 Kingfishers really enjoyed making torches during a D.T lesson.
November 8th 2021
Day of the Dead

Our class celebrating 'Day of the Dead'.
October/November 2021
Maths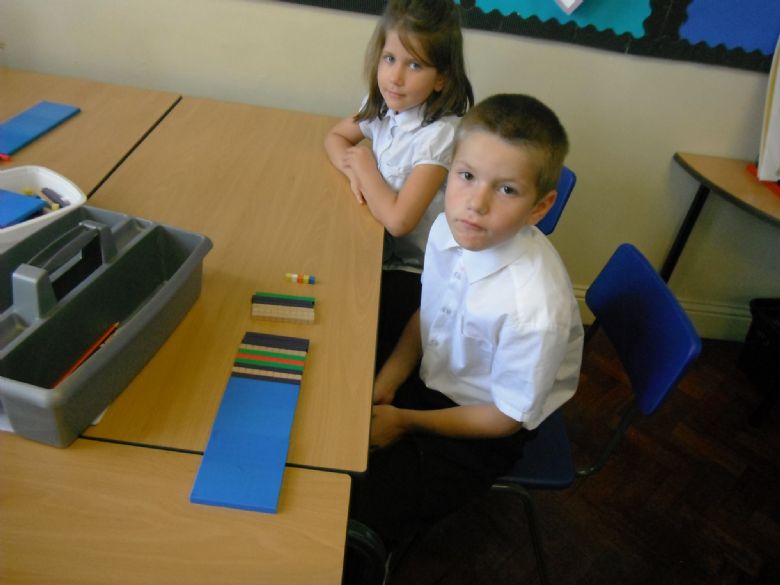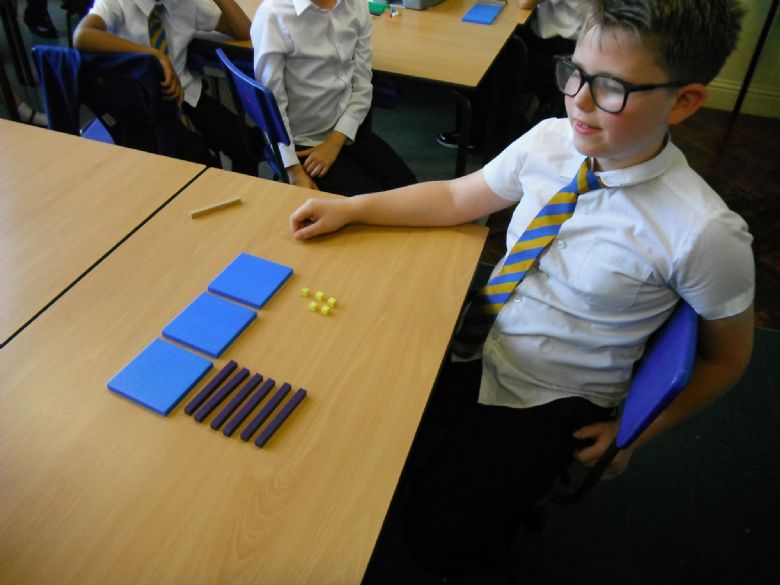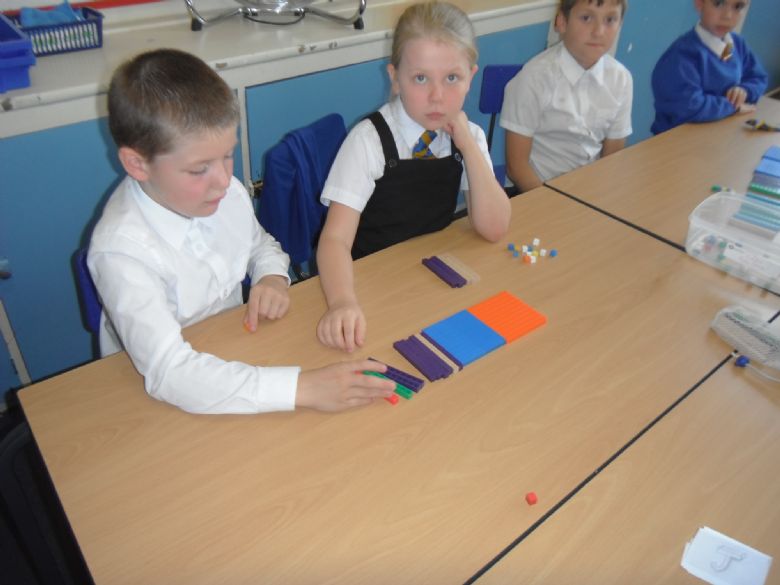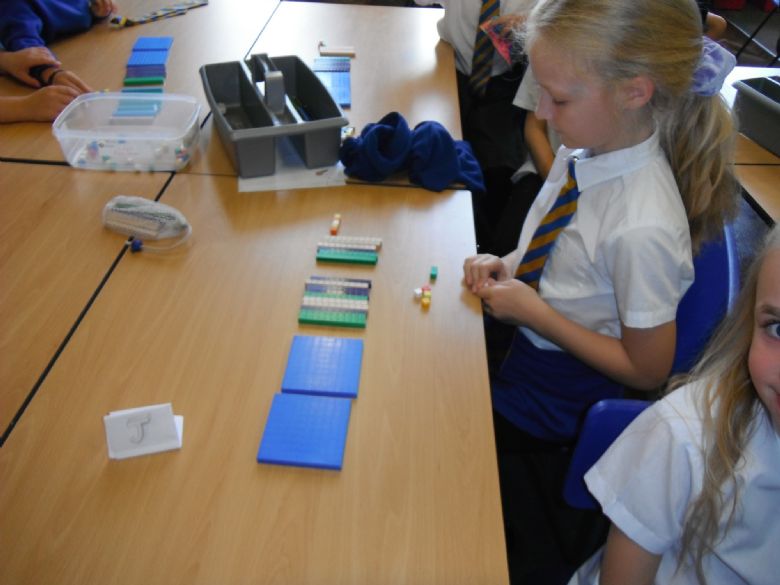 We used Base 10 equipment to practise our place value.
September 2021
R.E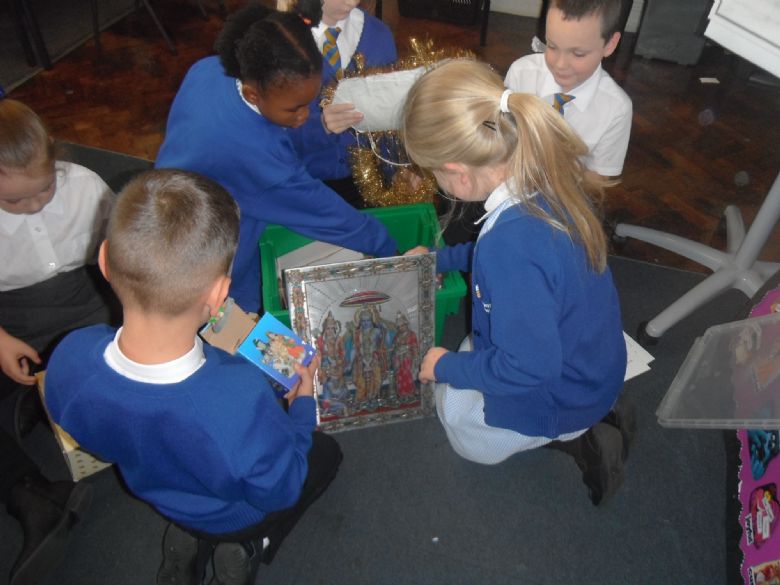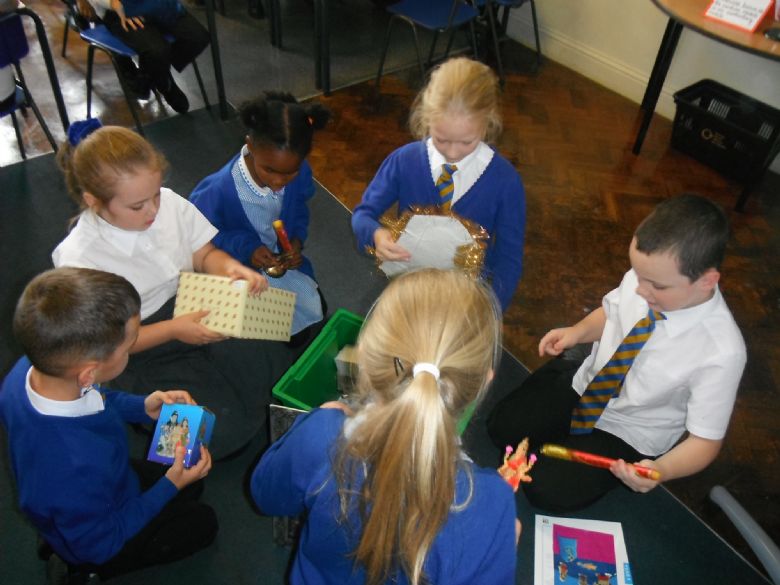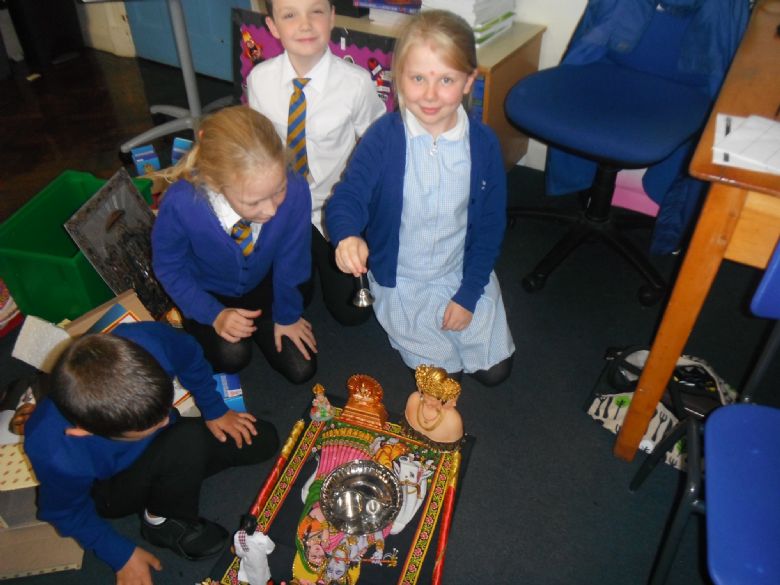 Kingfishers putting together a Hindu shrine to celebrate Hinduism.
September 30th
Literacy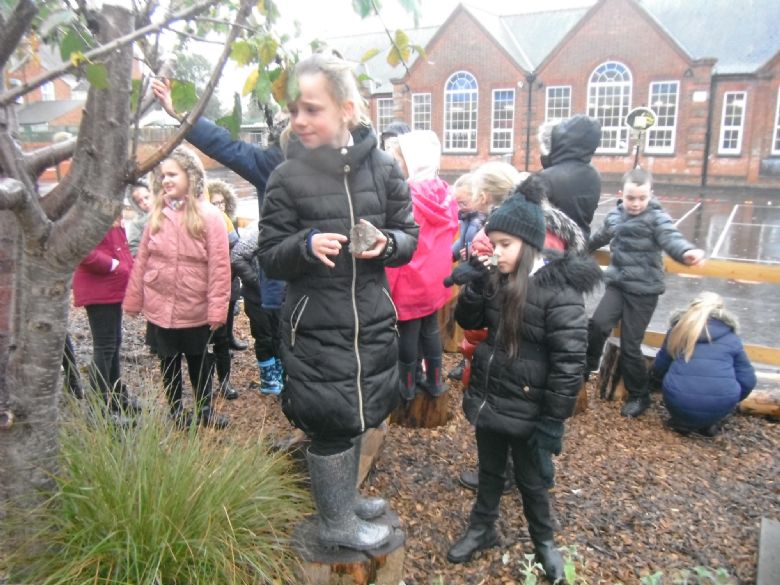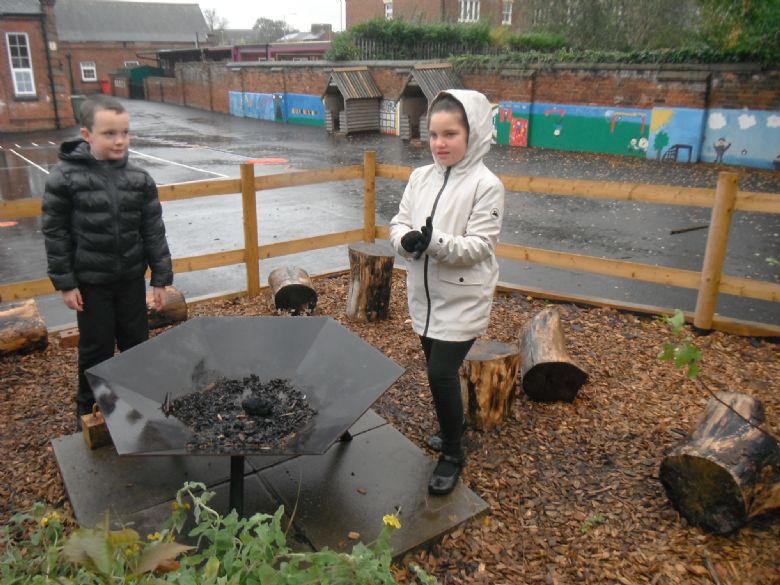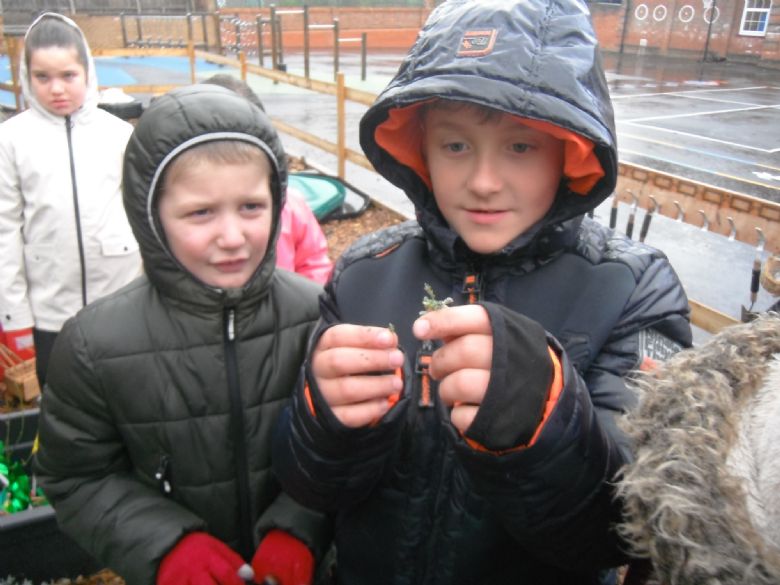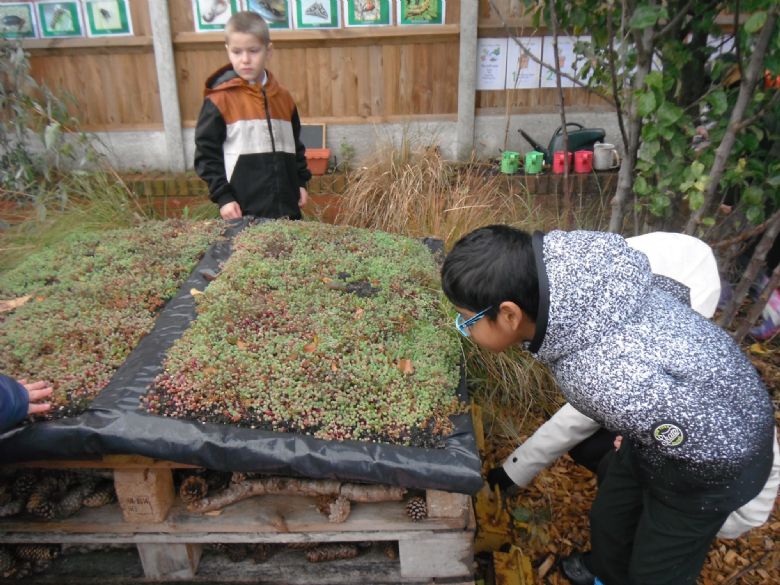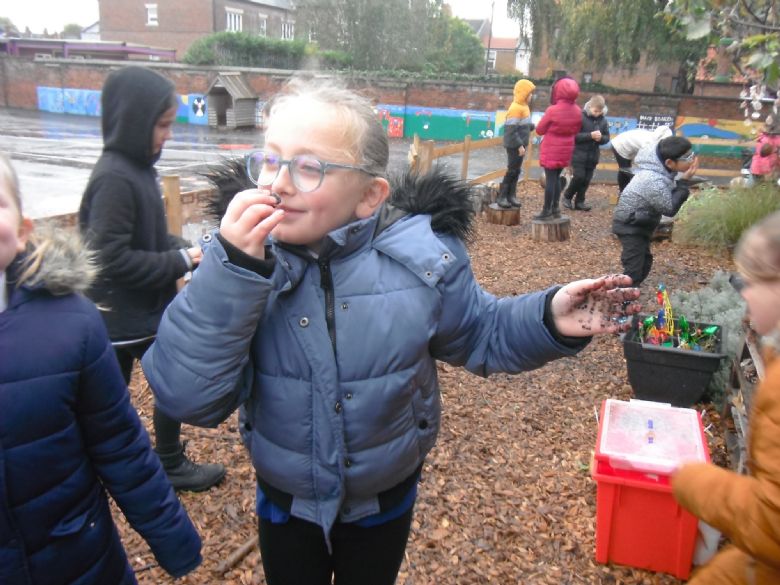 Kingfishers were very excited to go outside for there literacy lesson. We asked them to imagine they are in a forest, so they could imagine what they could hear, see, feel and smell for our lyrical language.
September 2021
Stone Age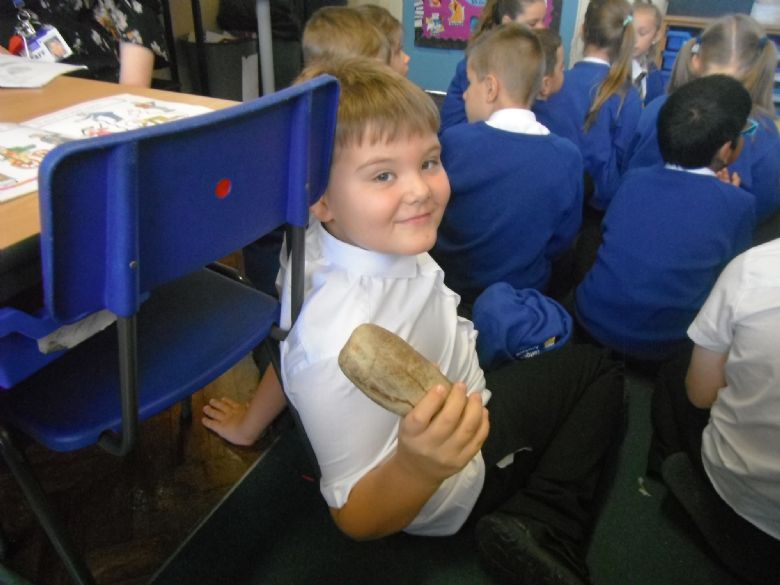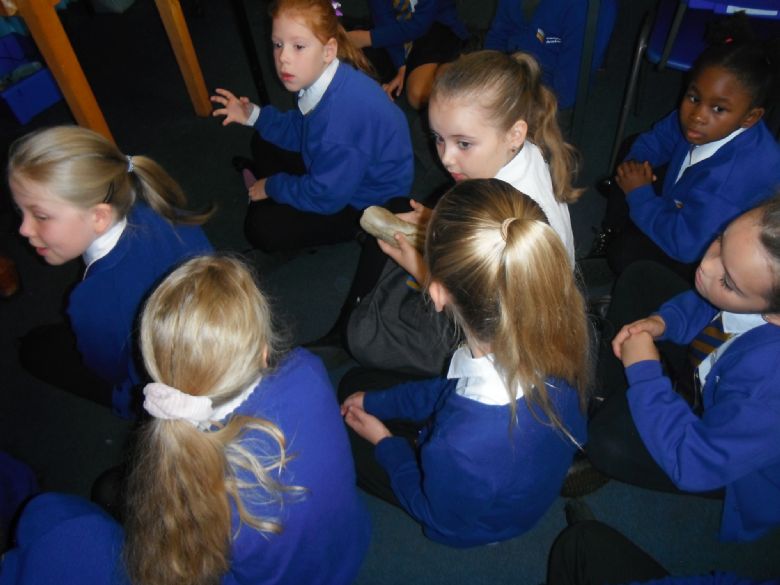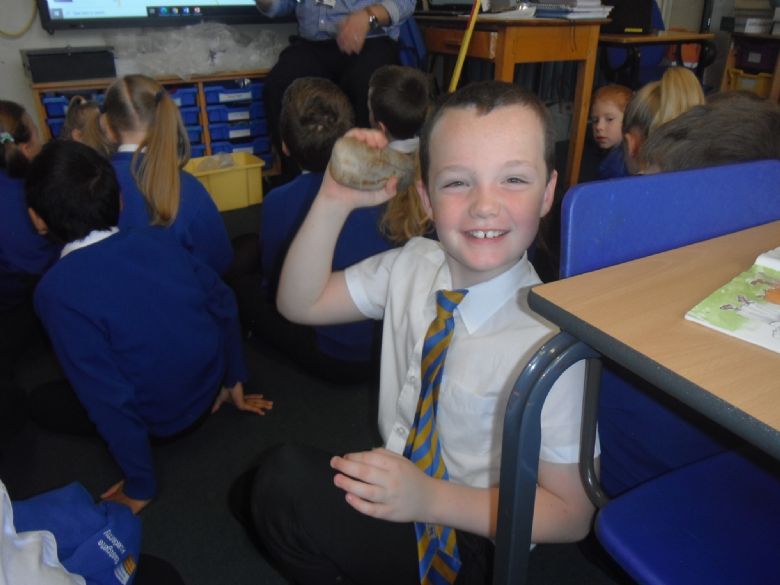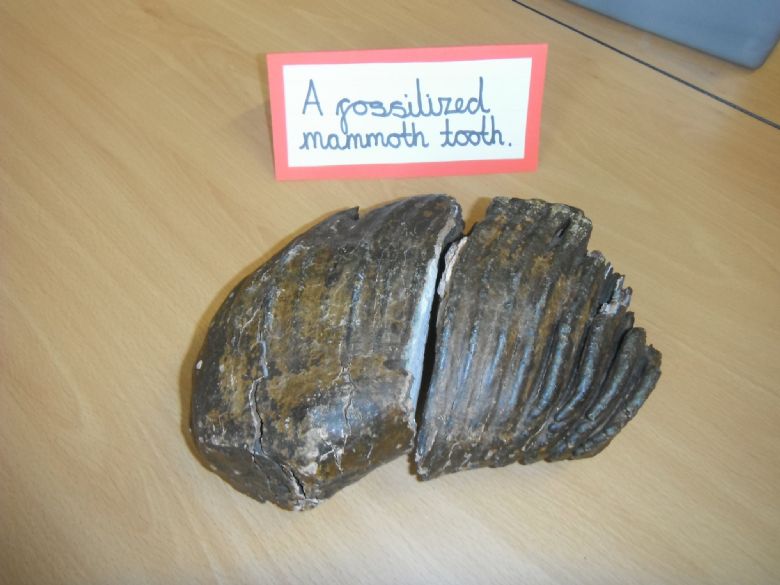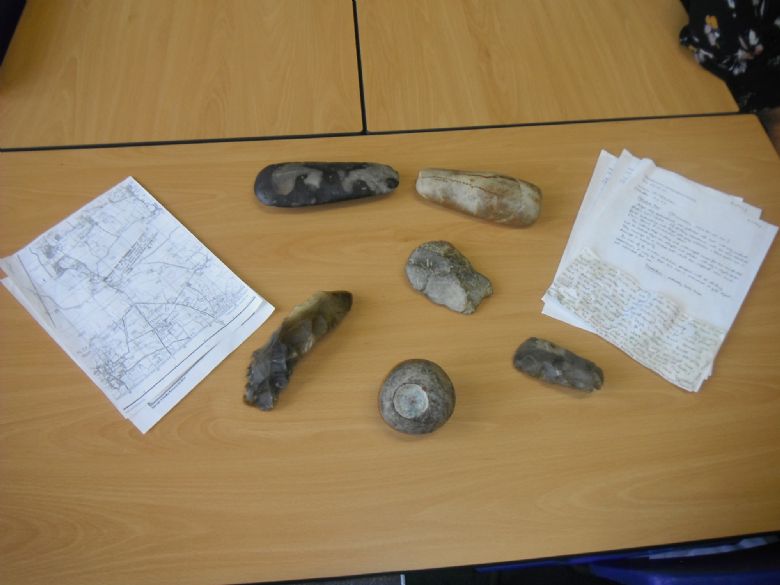 Kingfishers learning about fossils for our Stone Age topic. Mr Stratton kindly brought in his fossils for the children to see and touch real fossils.
September 2021
Literacy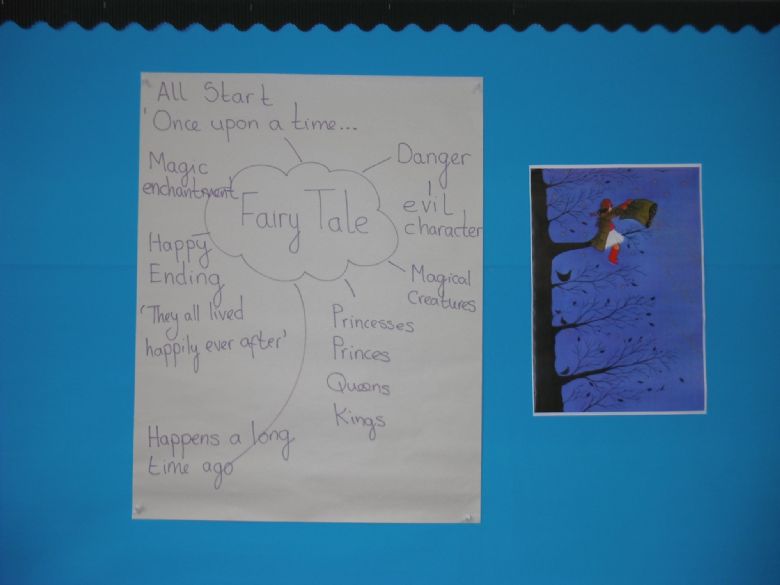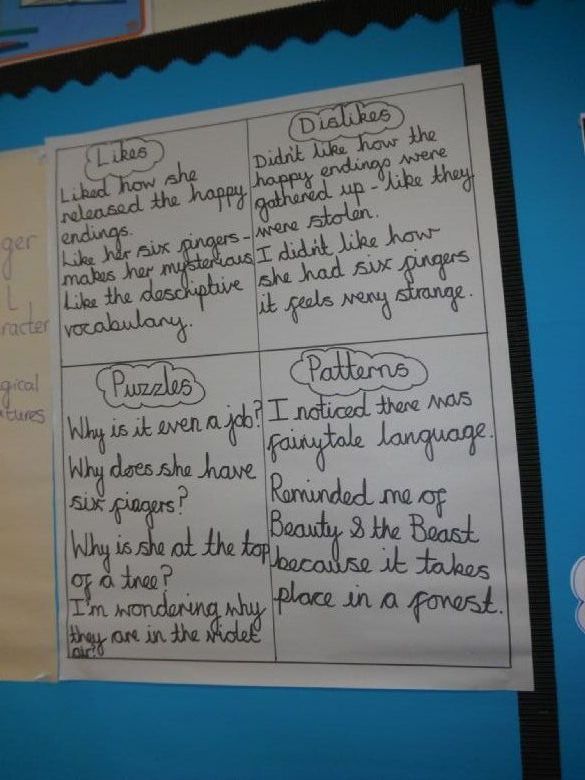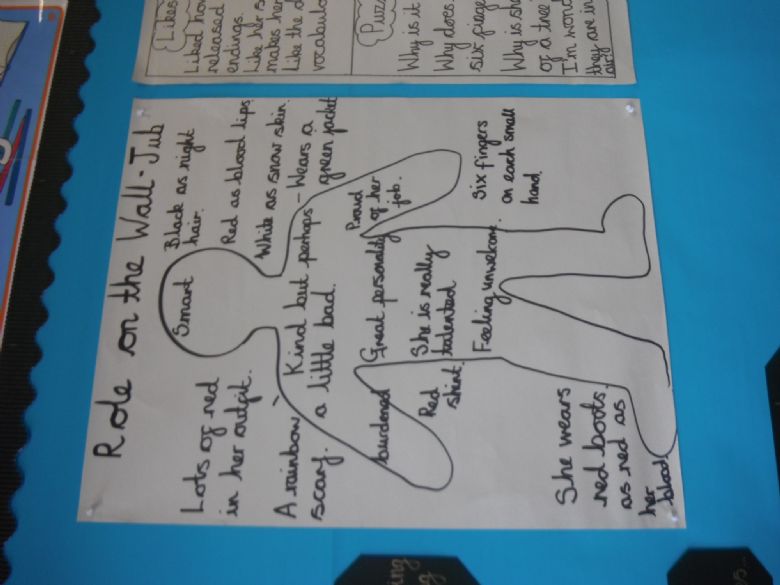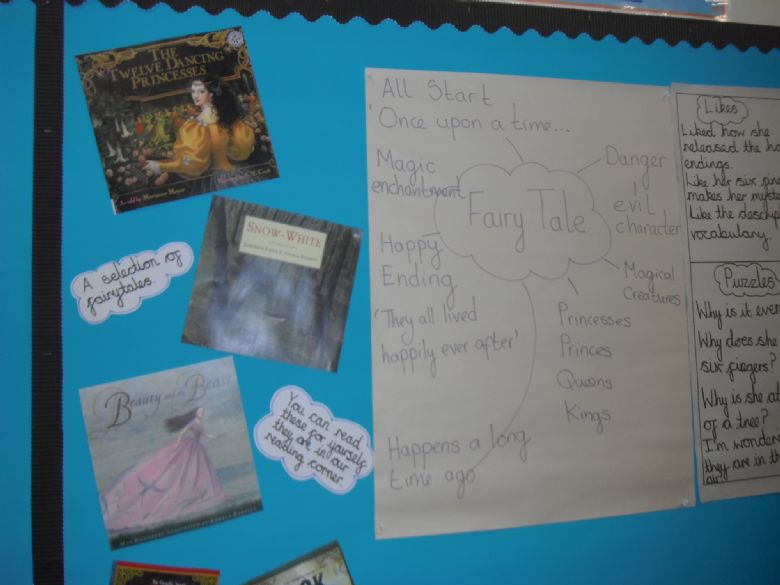 Our class discussion and work on our class story 'The Lost Happy Endings'.
Kingfishers -
1/10/21
We have had a very busy week in Kingfishers exploring and learning about lots of new subjects.
In literacy we have been reading our class book which features a character called Jub who has six fingers and scatters 'happy endings' so that the children all have a peaceful nights sleep. We have just been introduced to a new and sinister character and the children have been busy writing descriptive phrases and similes to describe her.
In maths we have been strengthening our place value knowledge and have worked on our partitioning numbers in a variety of ways. We have also spent a lot of time improving our reasoning skills.
In Art we have been learning about 'line' and how some artists such as Paul Klee and Picasso were fascinated by line drawings. The children have used a range of graded sketching pencils and have tried to draw with a single unstopping line.
In Science we have been learning about the human body and this week we were learning about the skeleton and also the brain and the nervous system.
In History we have been learning about Early Man and have studied the changes from the Mesolithic to the Neolithic period. The children learned how Early Man began as nomadic hunter-gatherers but then developed into farmers who began to build simple but permanent homes and raise animals and crops.
Finally we have enjoyed learning about Hinduism and how people of this faith worship and the key festivals in their calendar. This week we have learnt about Diwali and Holi.