Online Safety
Keeping your children safe online
Children and young people today have access to a range of technology, including games consoles where they can play online with others, computers, tablets and mobile phones. They are a way of keeping in touch and communicating with their friends.
If used safely they give children good opportunities to share information, communicate and learn. However, every parent needs to understand the possible dangers and more importantly what to do if they are worried about their child's use of the technology or the people they are contacting on it.
As part of our role as parents, teachers and school staff, we talk to our children about keeping safe online and the dangers there are and how to protect themselves. The clear message is that the world changes, but children don't. They can be at risk from online activity, including social media, texting and sites such as Instagram, as well as computer games they are playing, and this may all happen from inside their own home where we presume they are safe.
National Online Safety
The National Online Safety Website has produced a huge variety of useful posters with helpful information and guides to everyday games, apps and sites. There are some examples below.
A Parent's Guide to Internet Controls
Below are some examples of parent guides.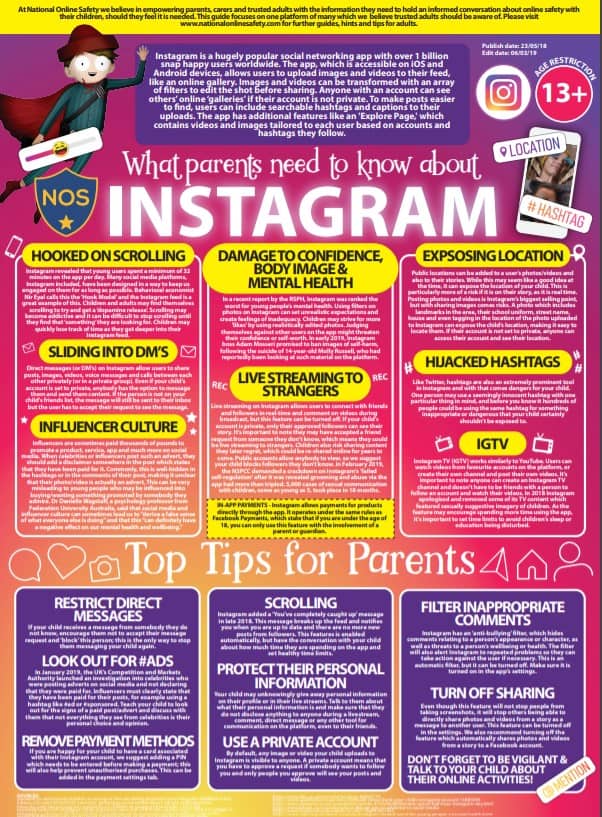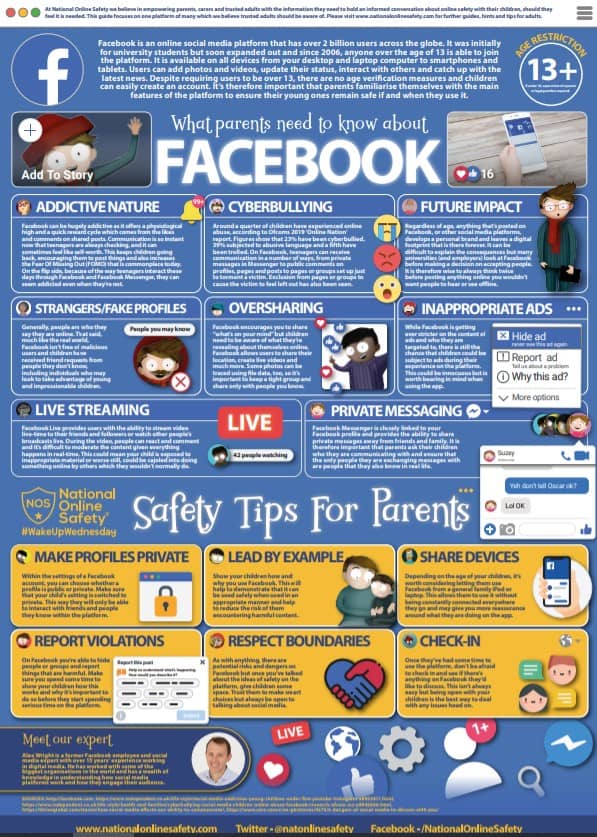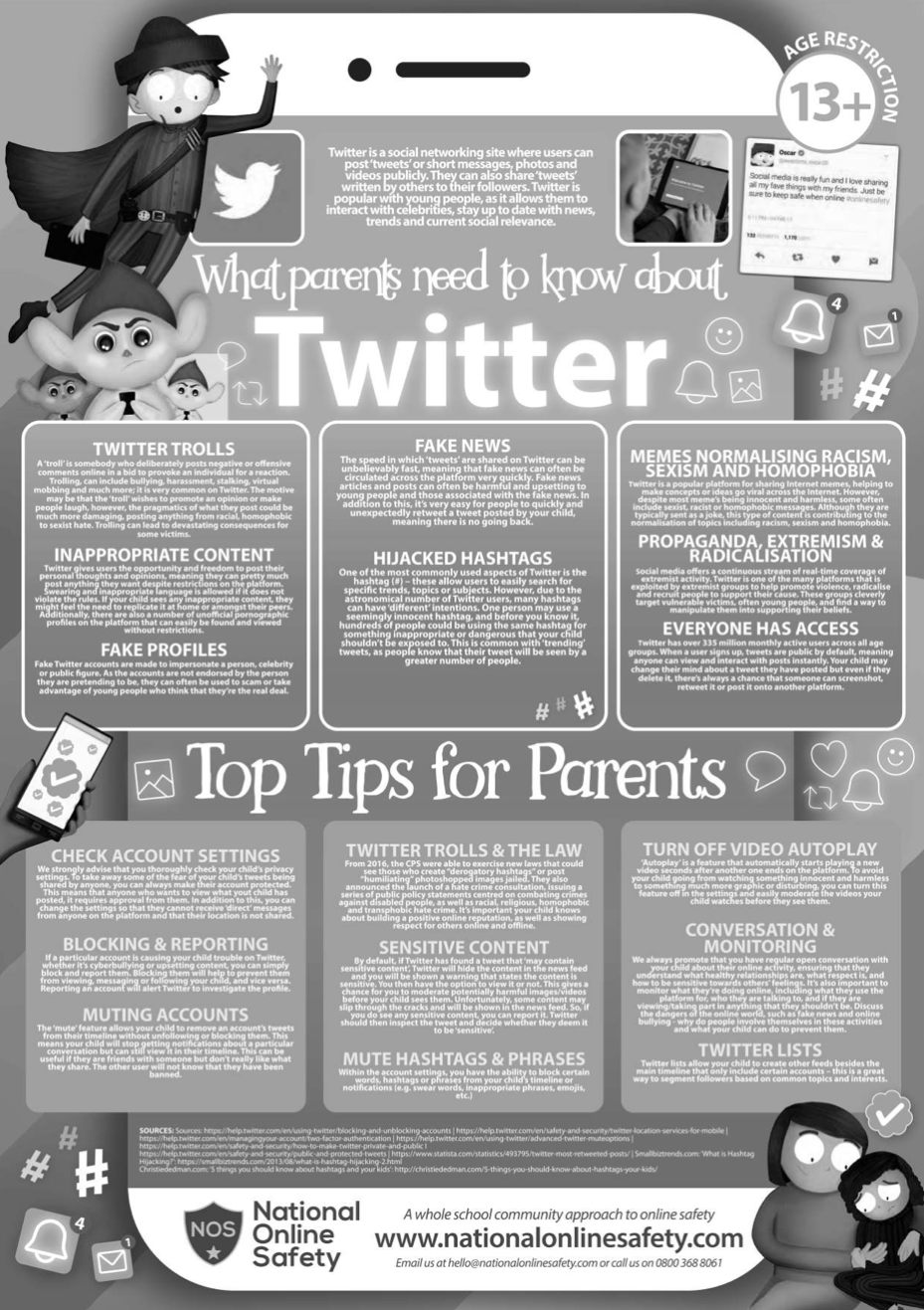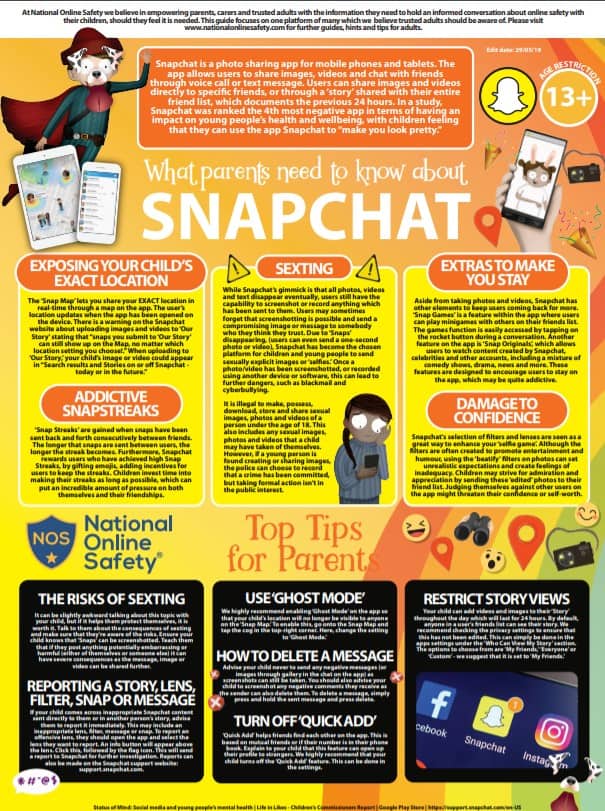 We take e-safety issues very seriously. We ensure that all pupils in school receive regular e-safety lessons every half-term and have whole school assemblies on e-safety. All teaching staff receive regular e-safeguarding training. We complete e-safety questionnaires with pupils to understand their e-safeguarding needs.
Information for parents and carers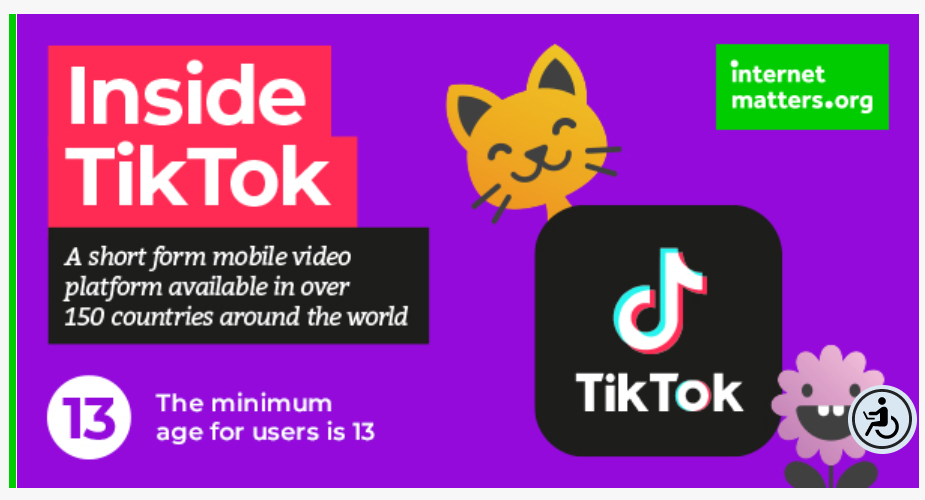 Internet matters.org have put together a TikTok app safety guide offering practical advice for parents and young people who use the platform. Click on the link for access: https://www.internetmatters.org/resources/tiktok-safety-guide-for-parents-to-support-young-people-on-the-app/
Additionally, follow this link: https://www.tiktok.com/safety/en-us/guardians-guide/ to the guardian's guide, produced by TikTok.
The following link takes you back to Internet matters.org and their guide to apps page that contains experts tips for supporting young people online: https://www.internetmatters.org/resources/apps-guide/
Common Sense Media games reviews
Check the games that your children are playing - this website allows you to enter the details of a game and gives an honest and clear review of the game and its content.
These websites are suitable for children - please share them with your child:
For e-safety advice and guidance for parents and carers please look at the web links below:
Please visit the CEOP You Tube Video page which contains a variety of videos for Parents and Carers about different aspects of Online Safety.
- CEOP You Tube Channel (for Parents/Carers) - Videos about different aspects of e-safety
Children's Safe Search Engines
As part of our teaching we ensure that we use safe search engines that are suitable for children. Here are some examples of the different search engines that are available. Please have a look and encourage your child to use these when searching the Internet at home:
Google Family Link
Google has a service called Google Family Link. The app helps parents set online guidelines for their children and stay on top of their child's online activities as they explore the Internet.
By using Family Link, parents can help manage the apps their child can use, approve or block the apps the child wants to download from the Google Play Store, keep an eye on screen time, see how much time they spend online with weekly or monthly activity reports, set device bedtime, see their child's location and remotely lock the device.
The app is available for children's android devices and the parent controlled app is available for both Android and iPhone. To find out more, https://families.google.com/familylink/
At Eastgate Academy, we are committed to making improvements to our e-safeguarding/online provision within school.