Week starting 25th April 2022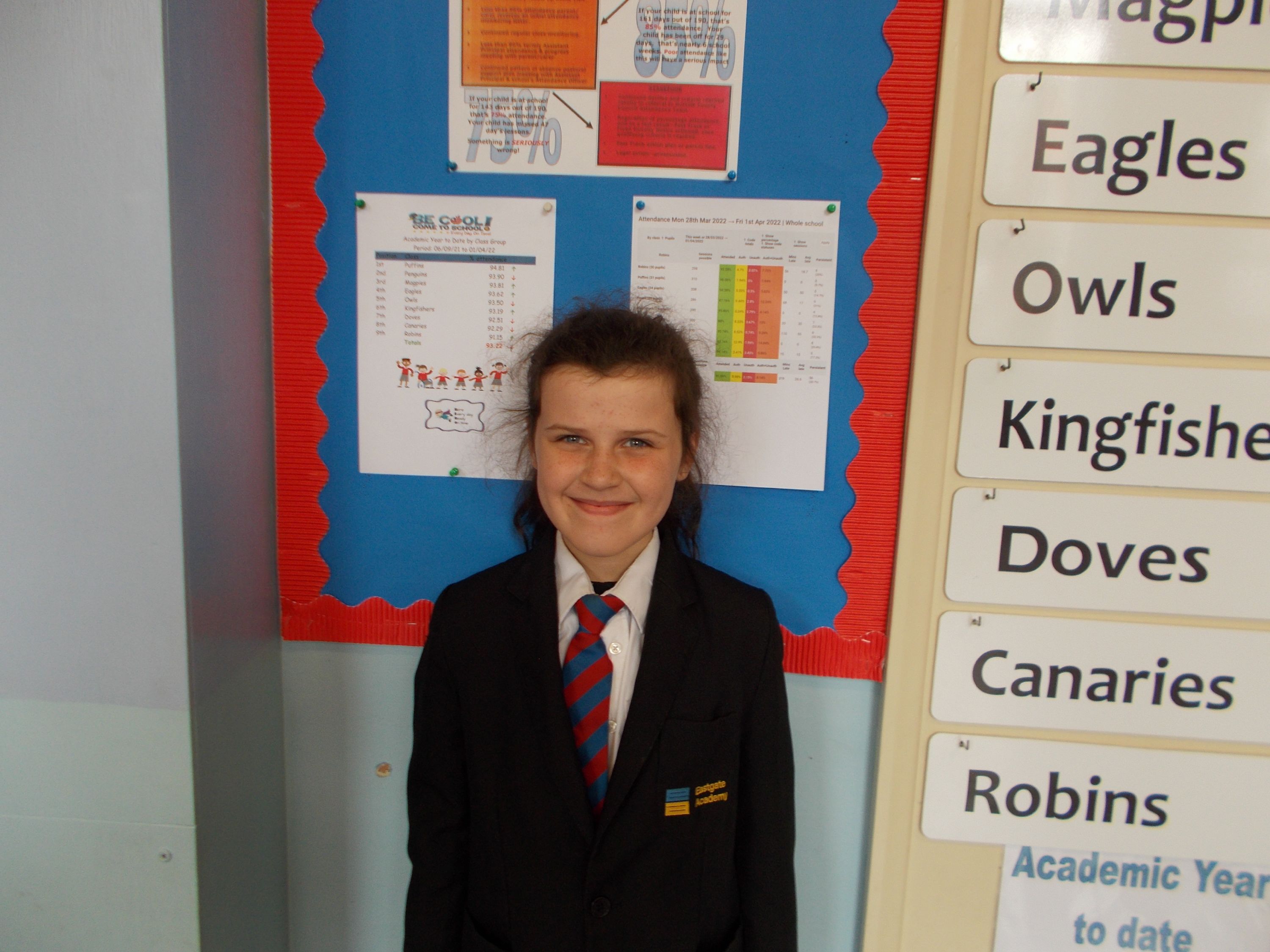 Our Star of the Week - for being brave enough to hold one of the Owls when we had a 'Bird of Prey' display.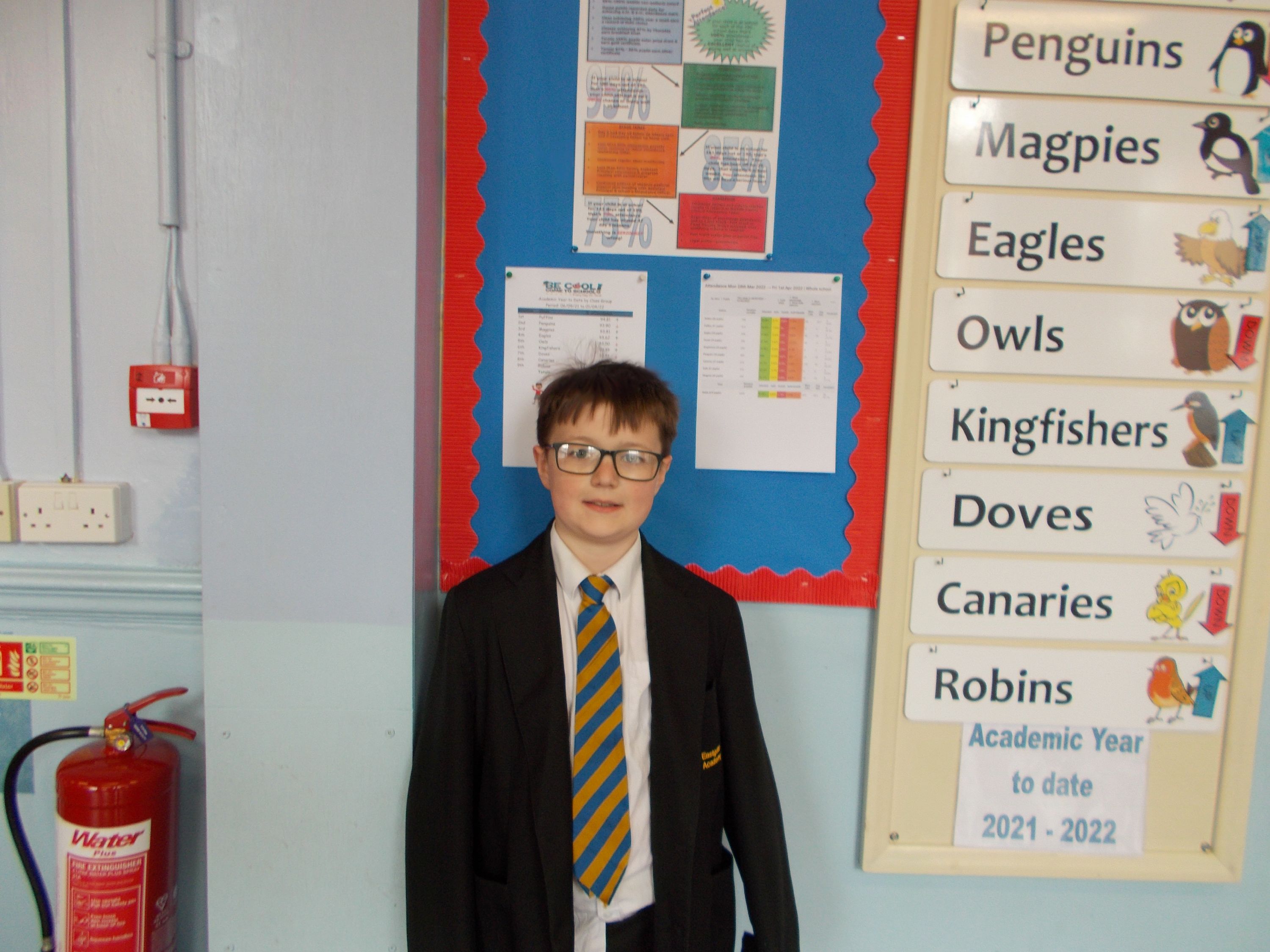 Congratulations to our most improved pupil of the Spring term. He has particularly improved in Maths and Writing.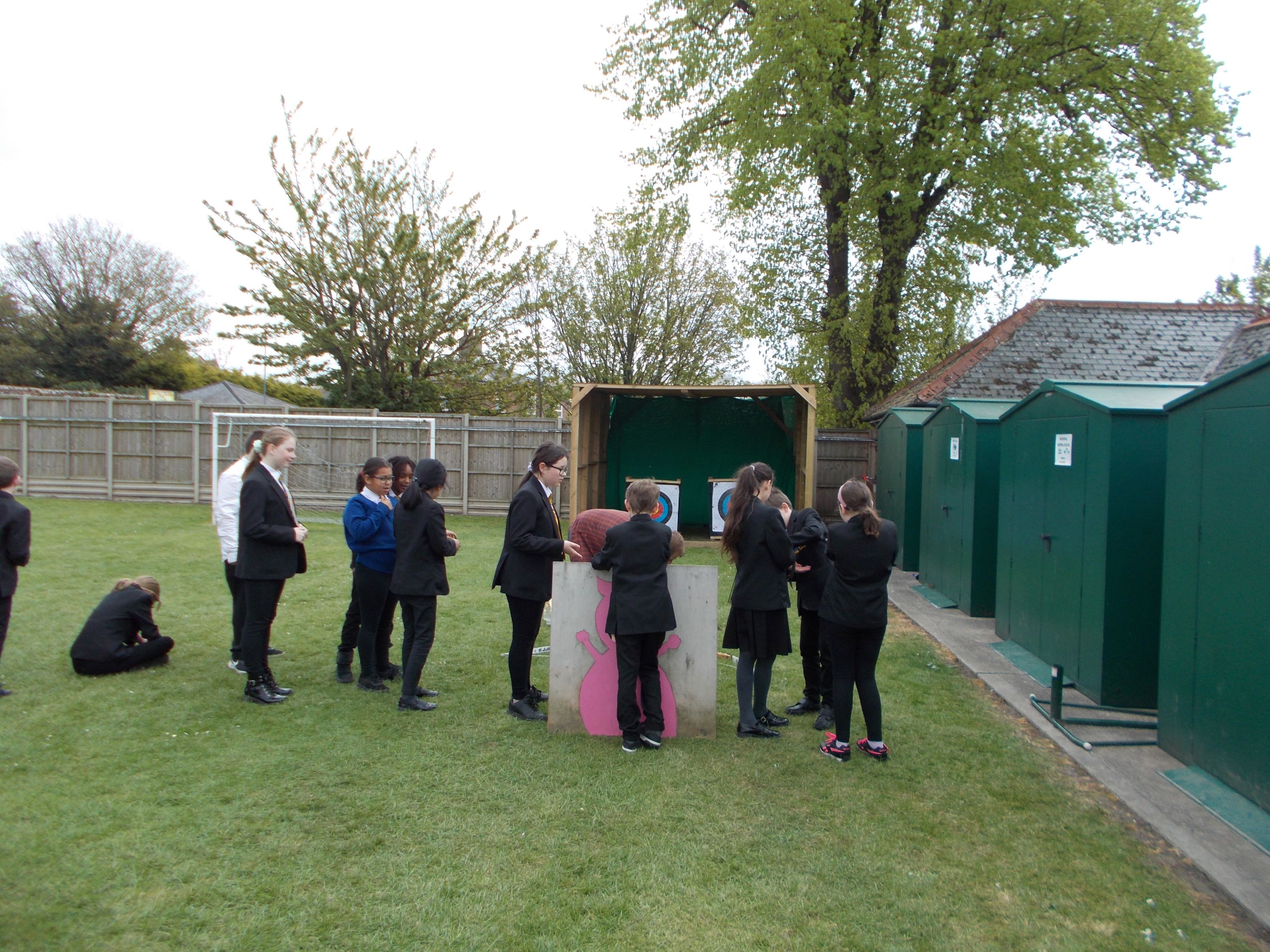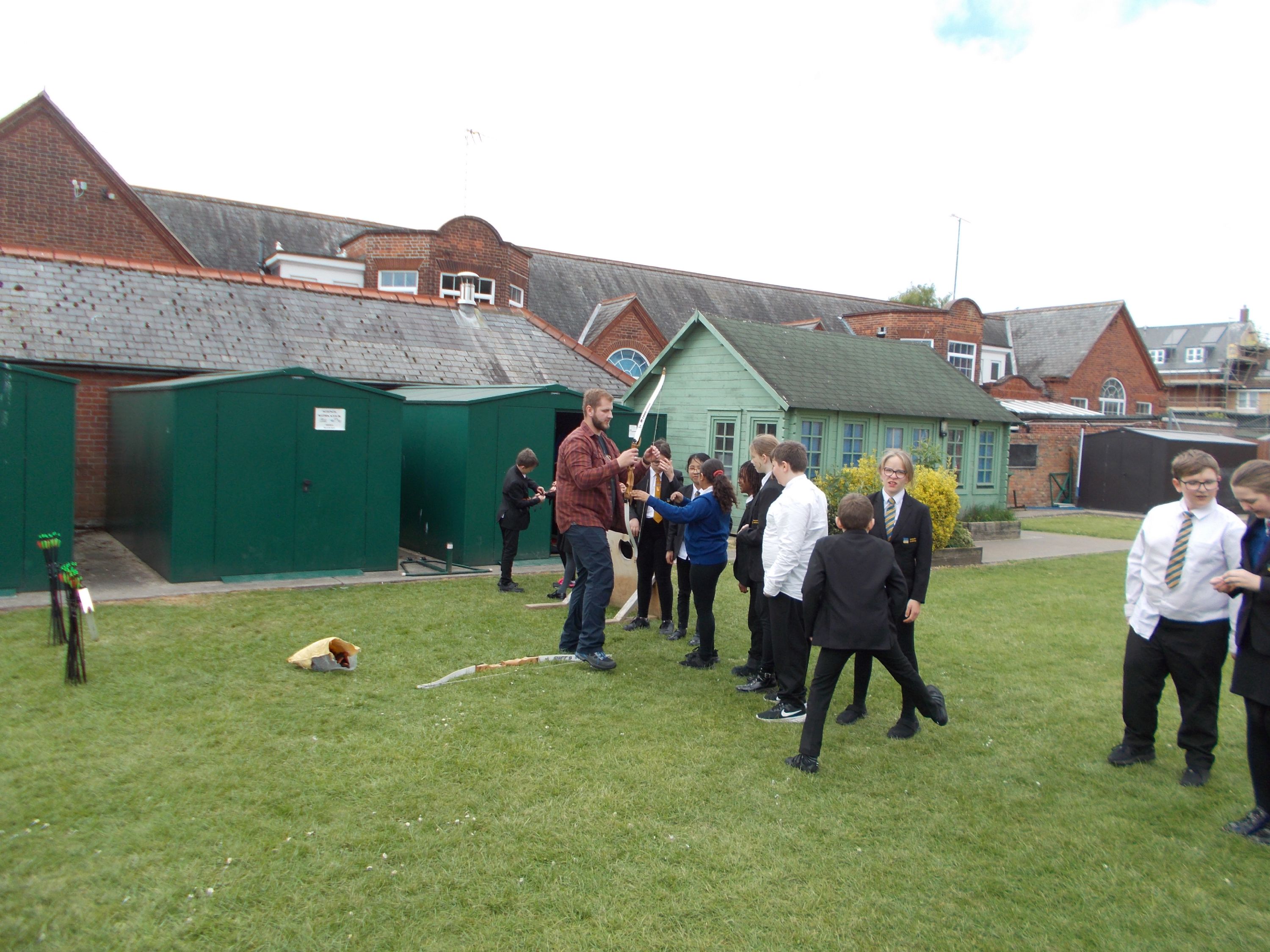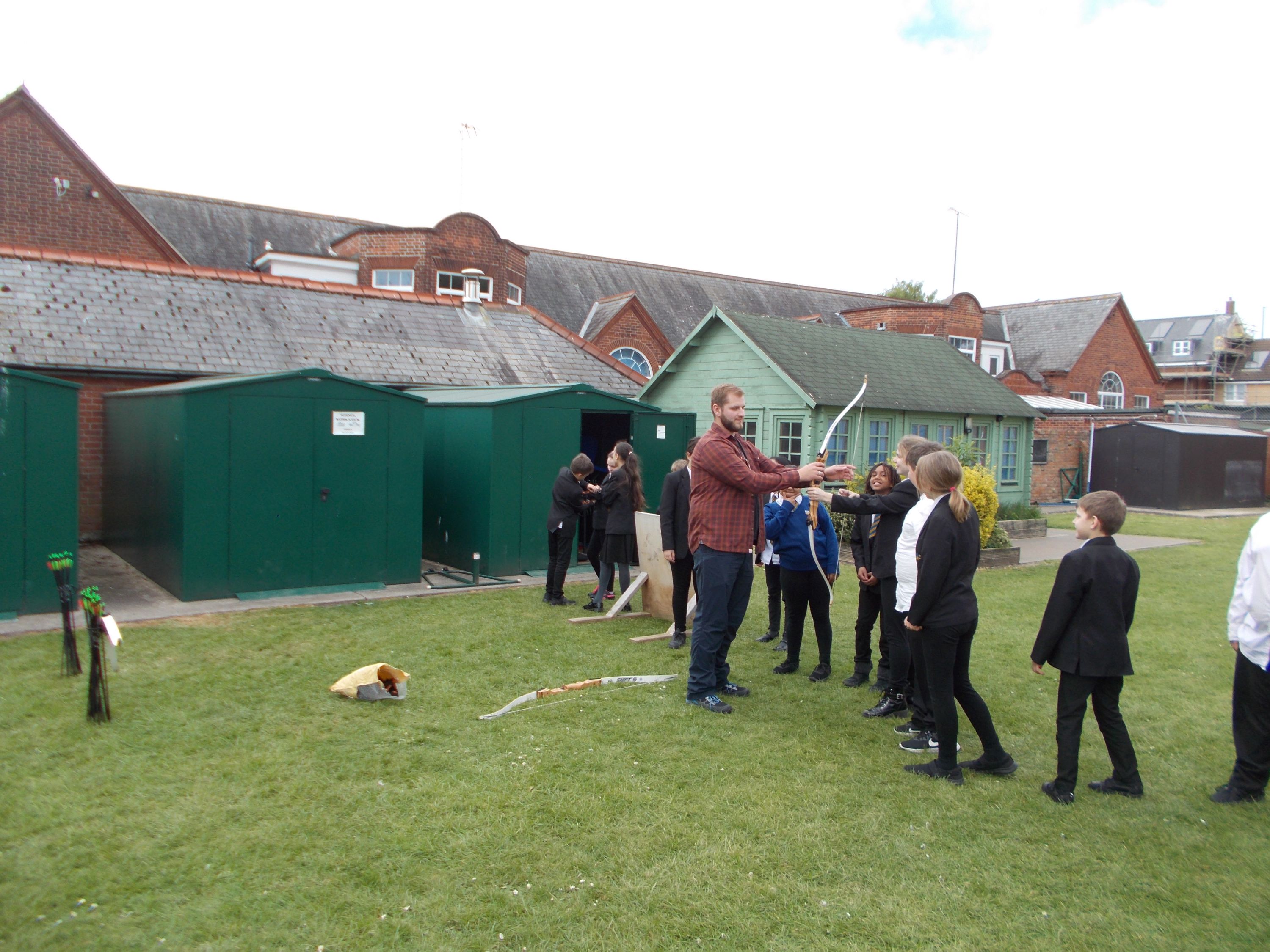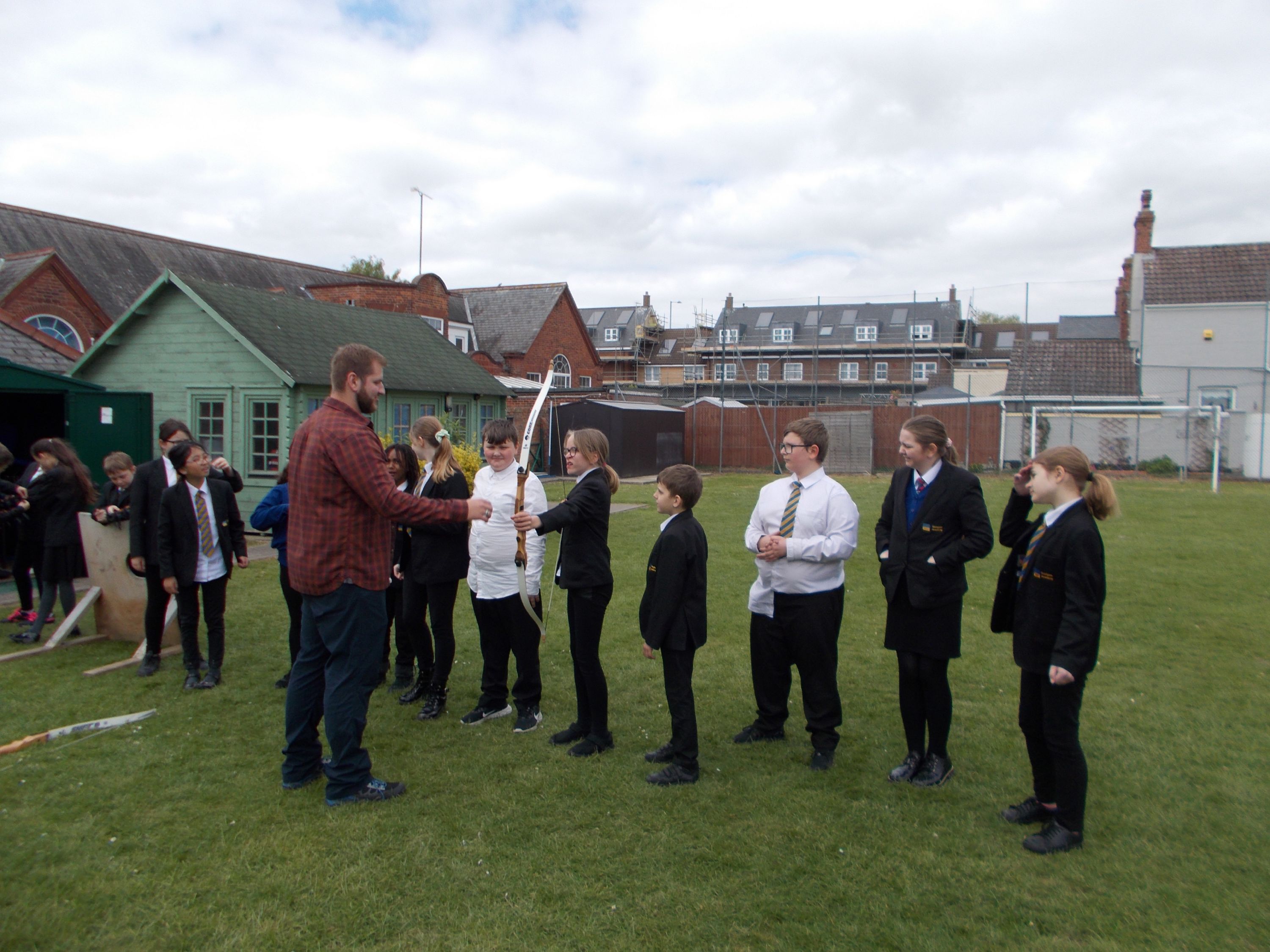 Year 6 Owls preparing for archery with Nic.
Week starting 28th March 2022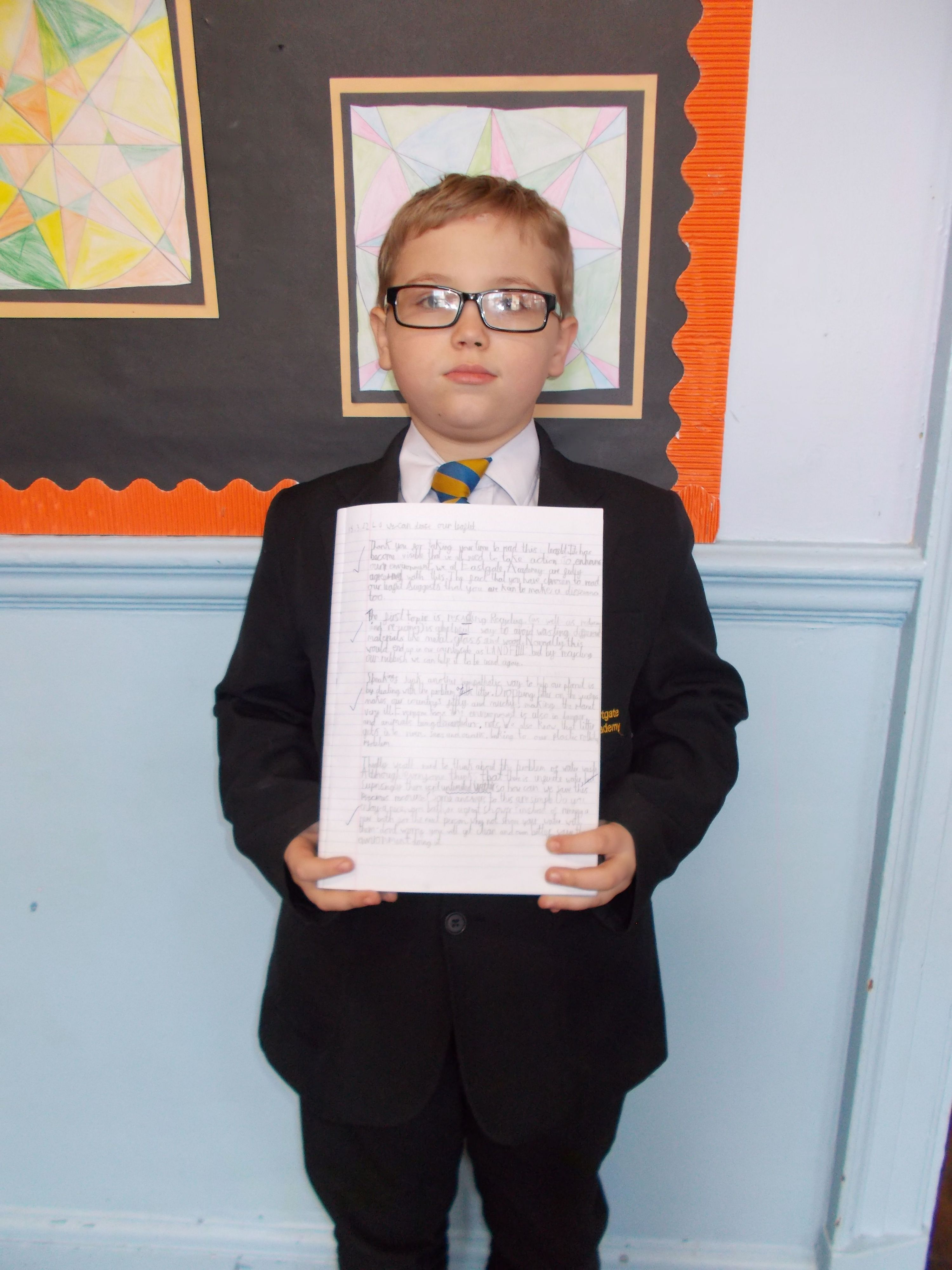 Some seriously good writing and such an improvement since the beginning of the year - well done!
Some 'eggs-amples' of our entries into the Trust egg decorating competition.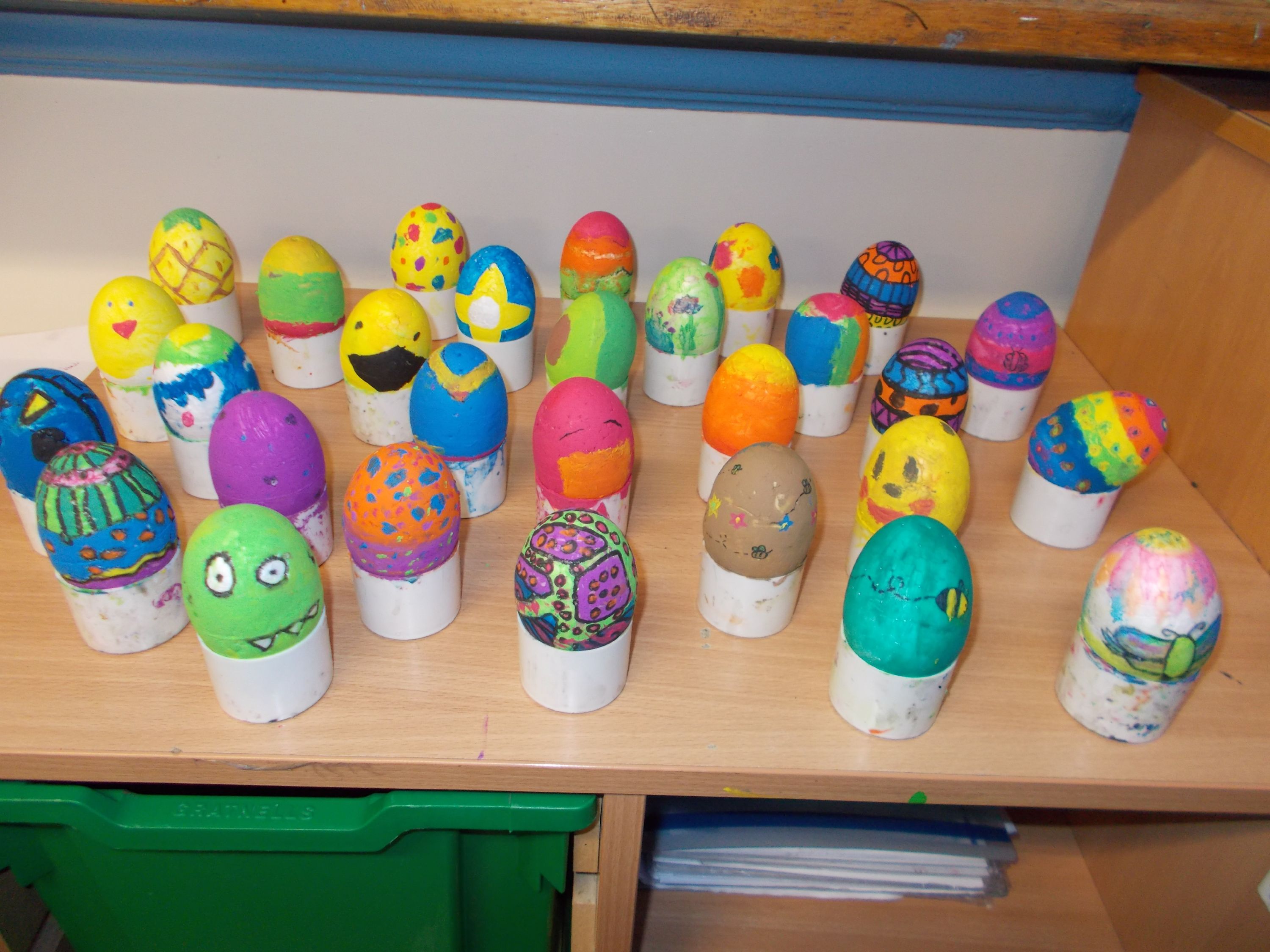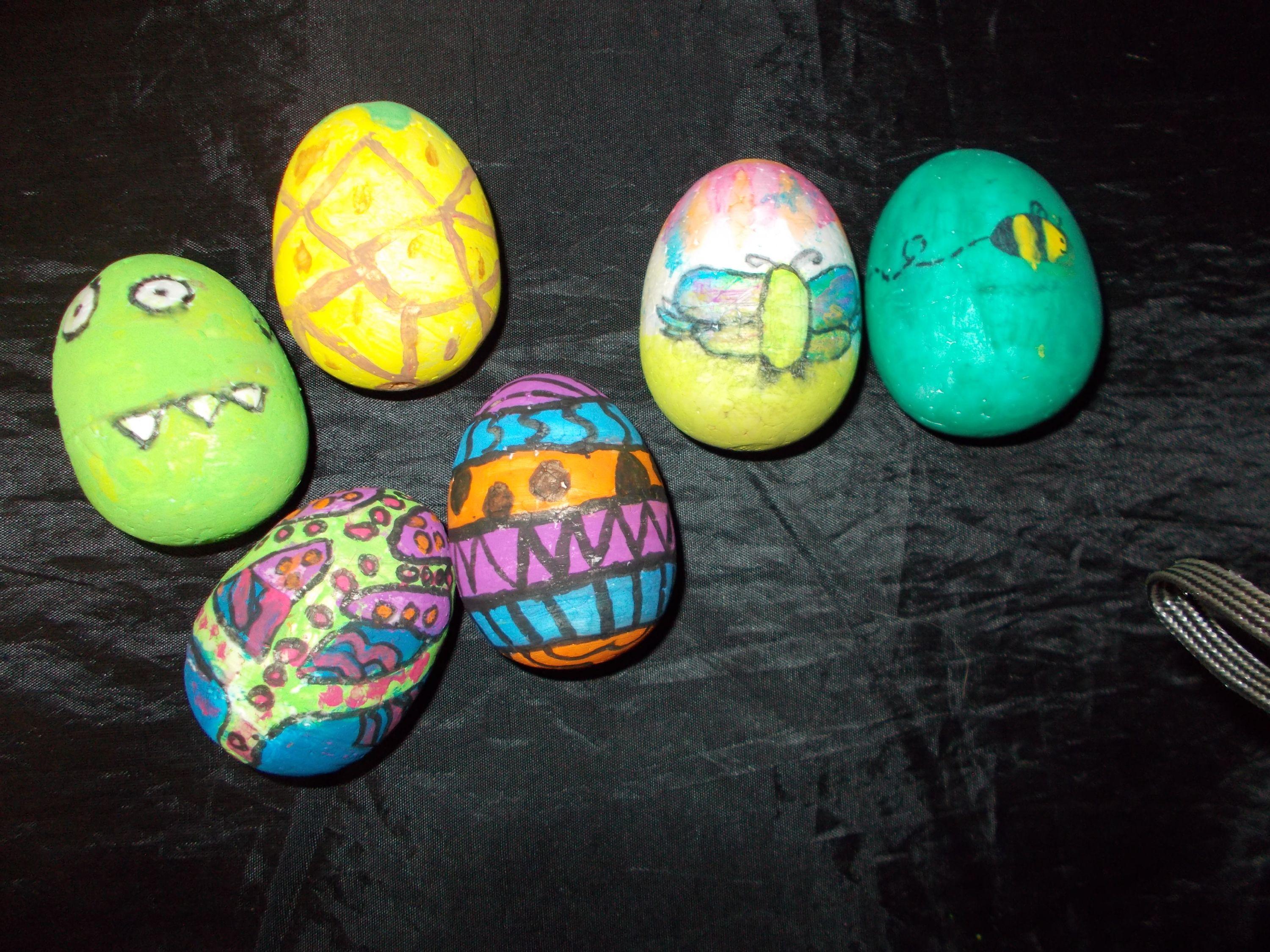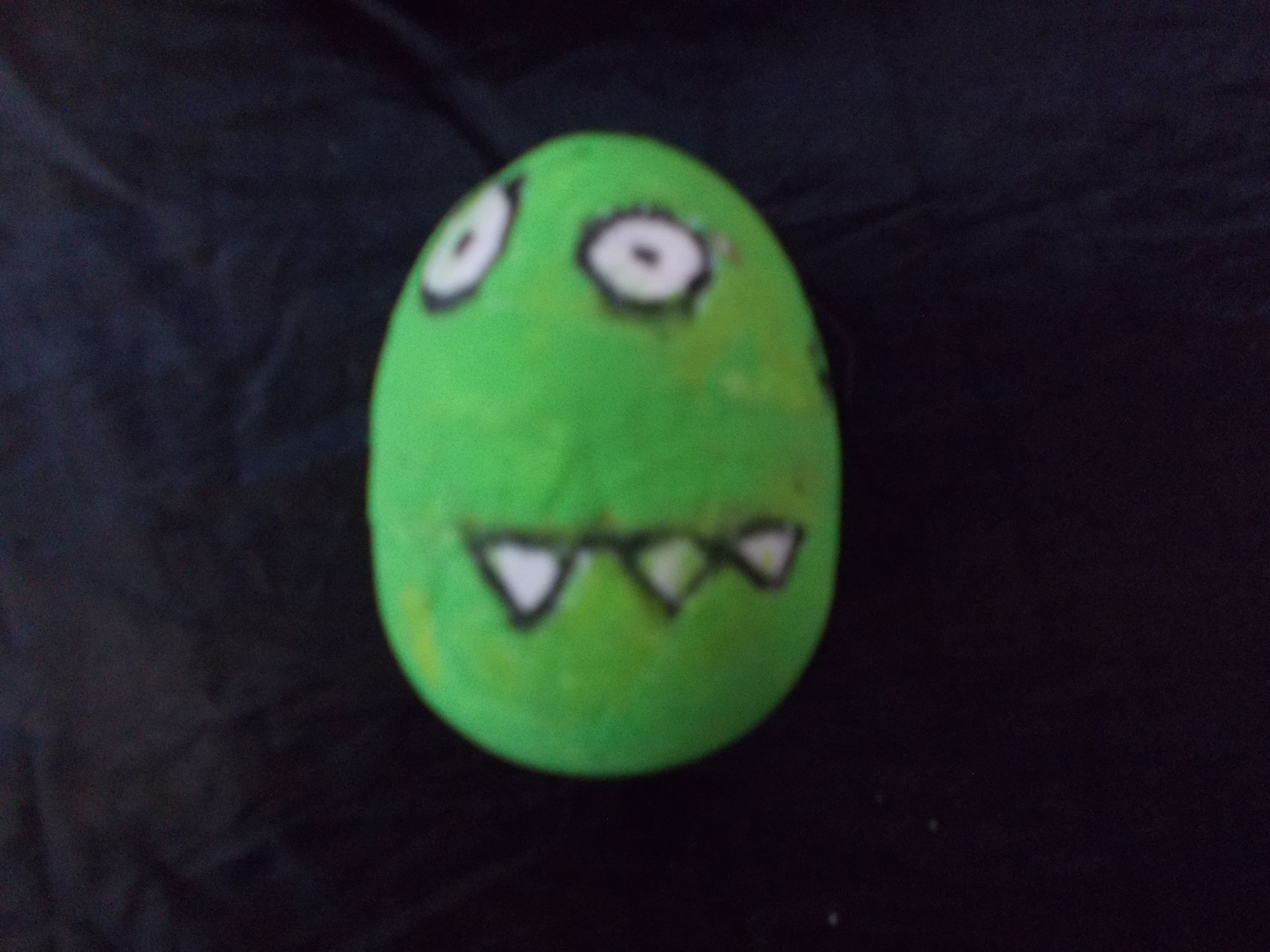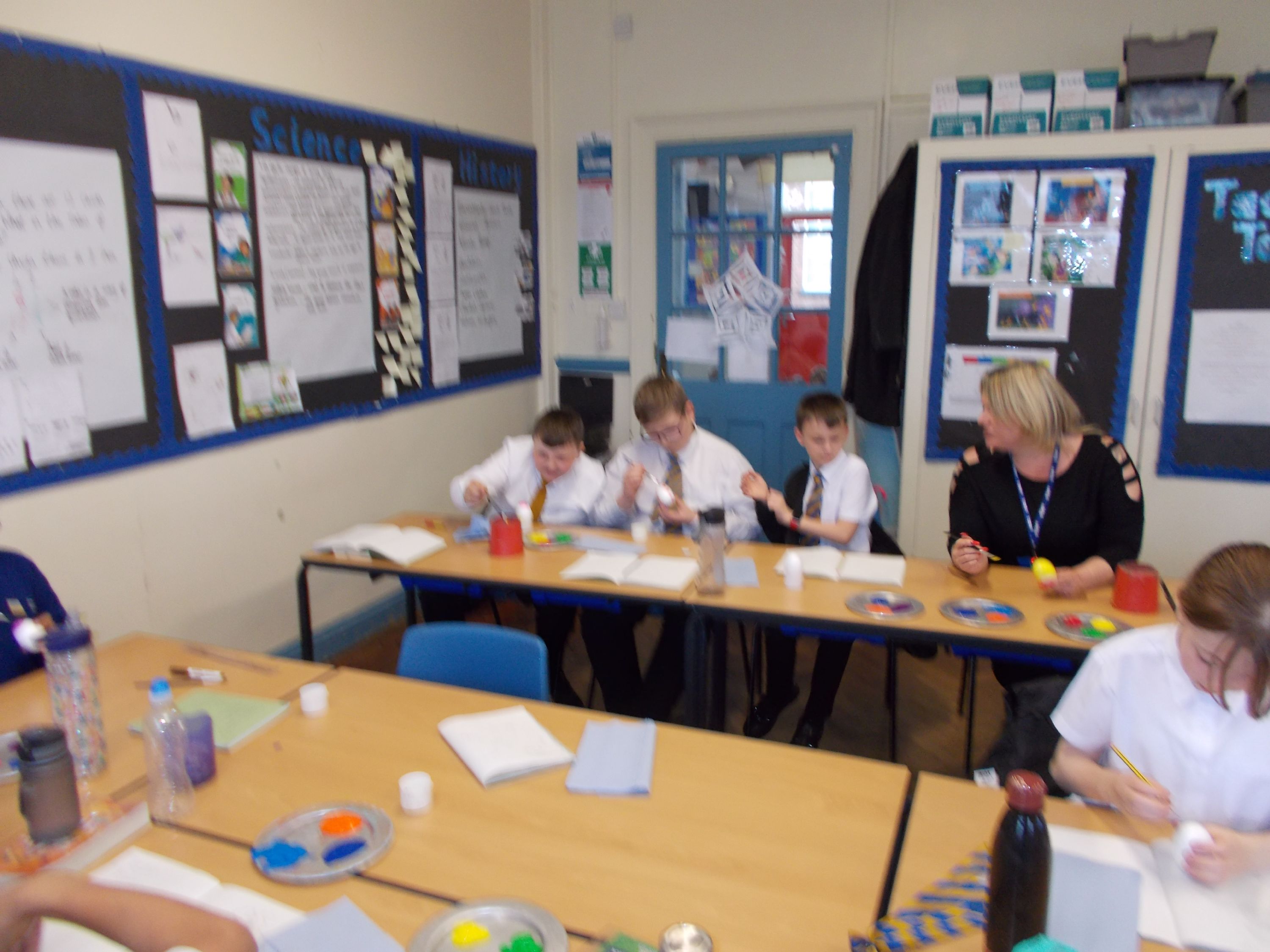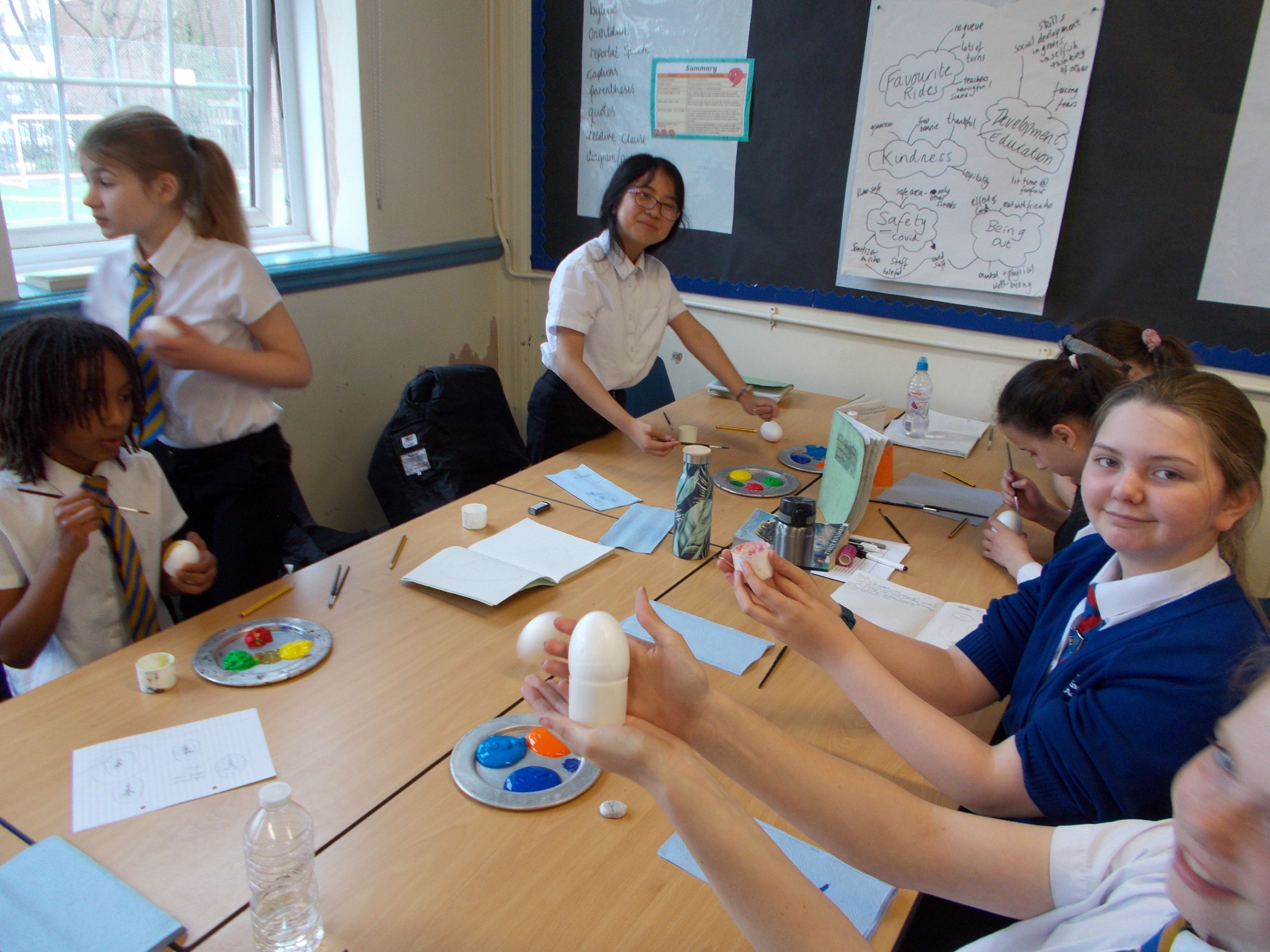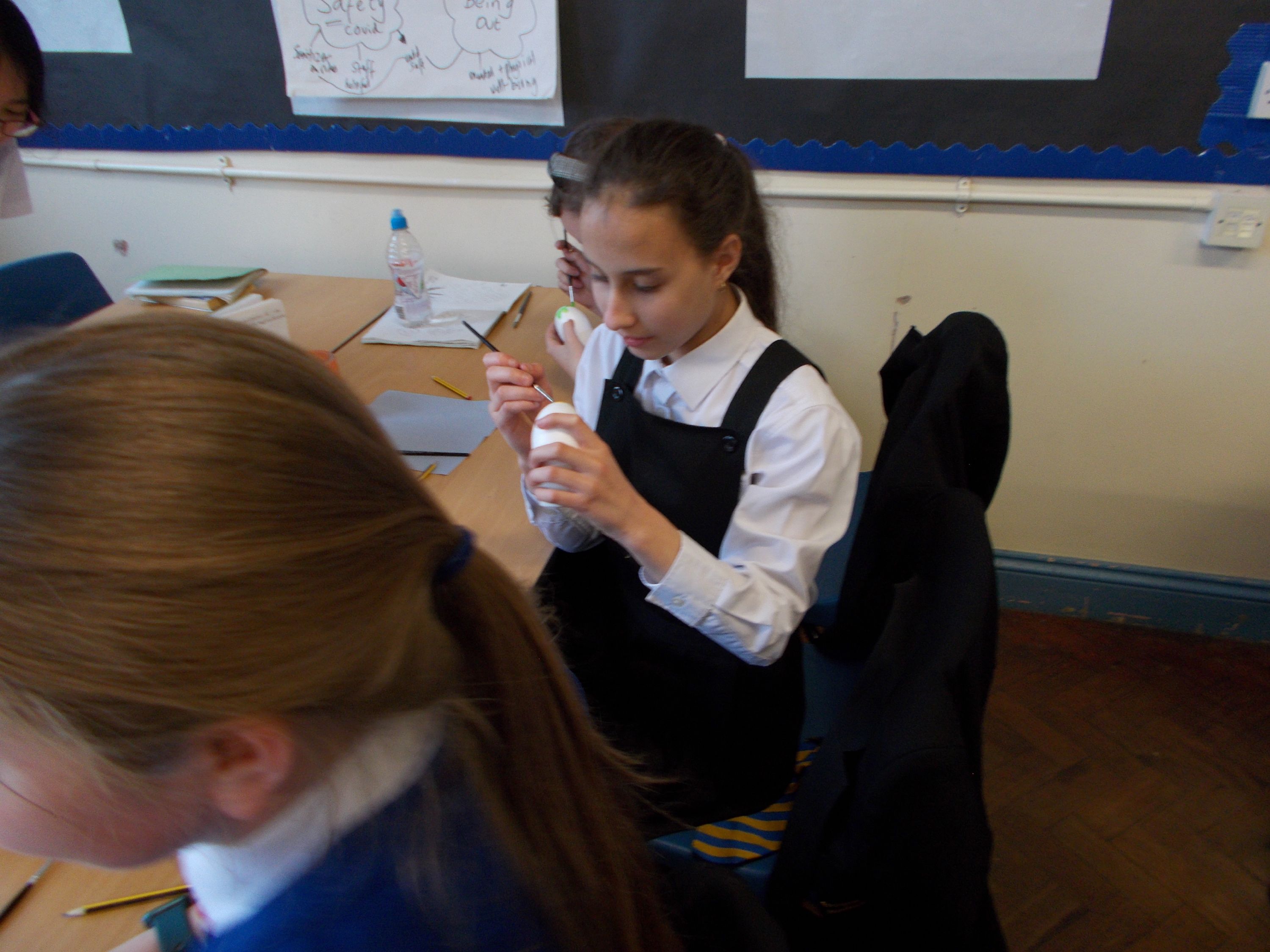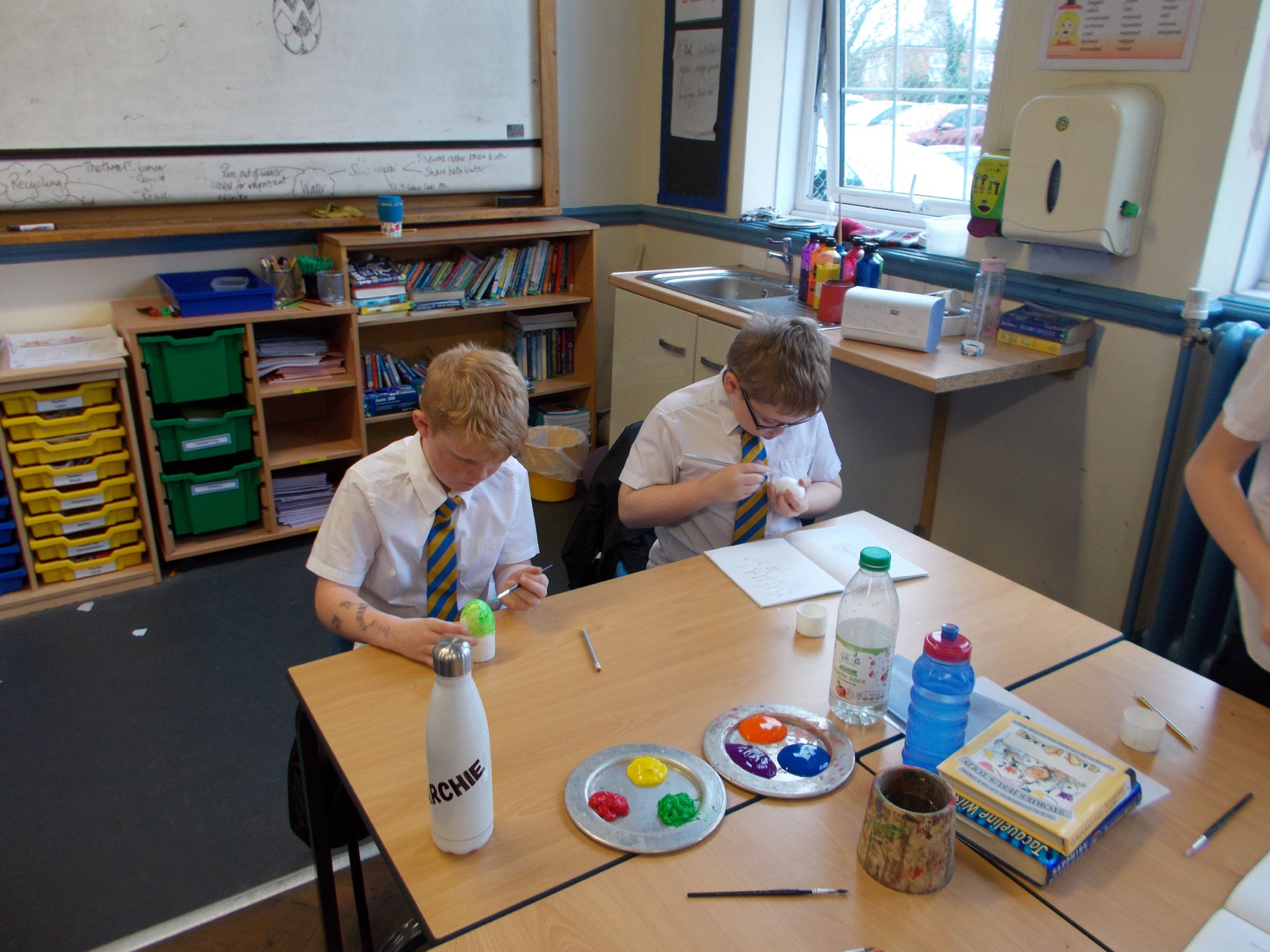 Week Starting 14th March 2022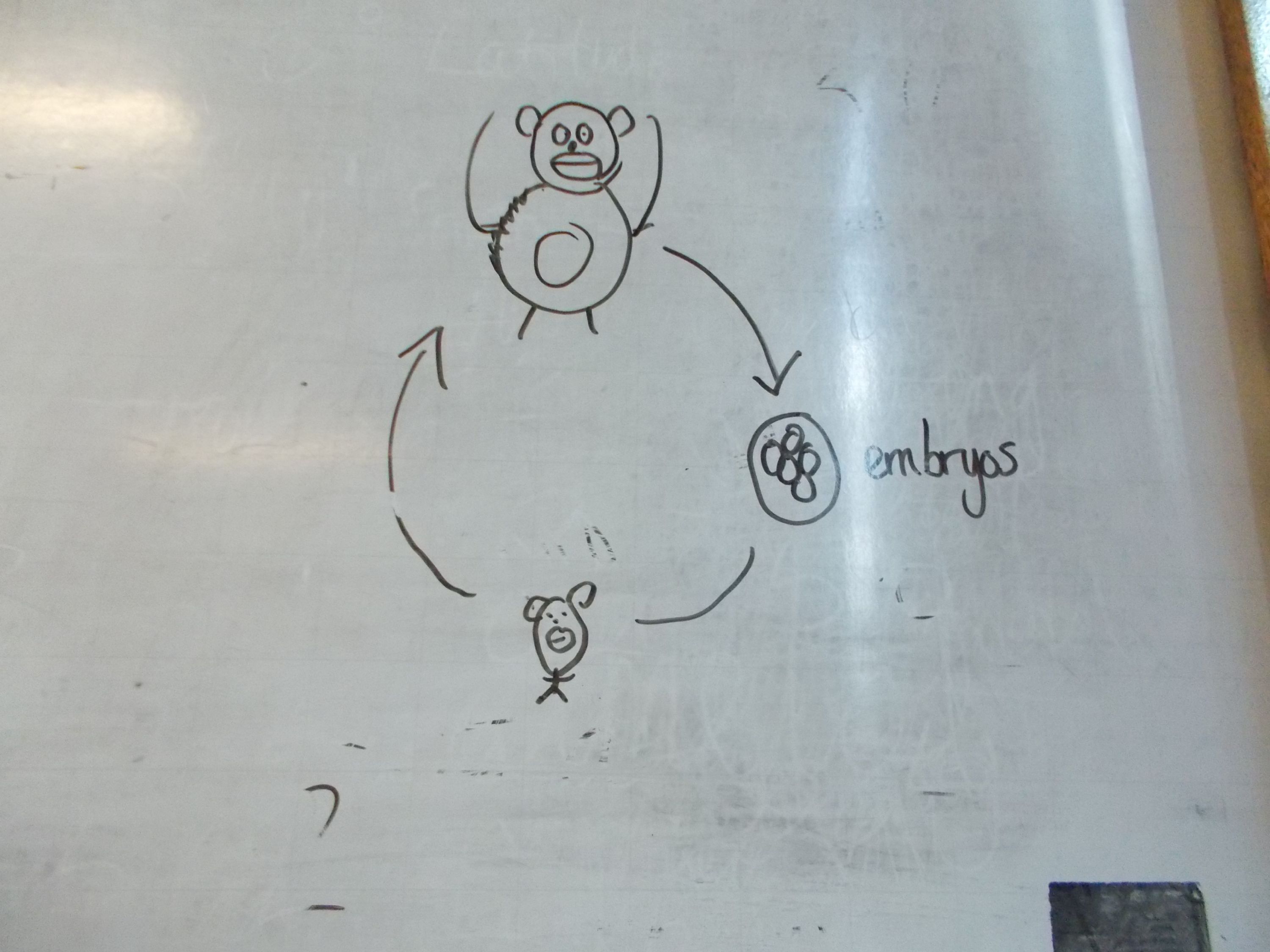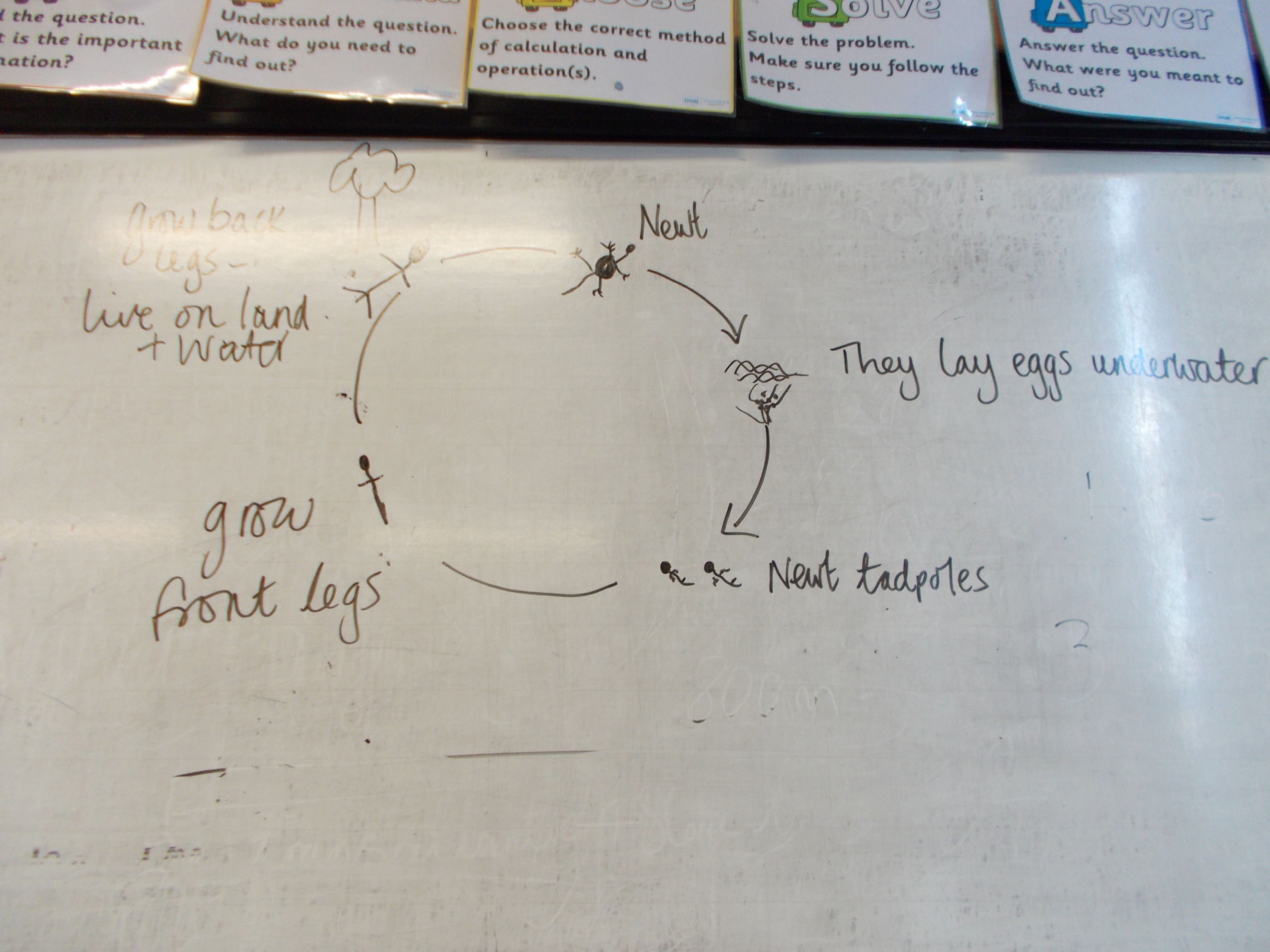 Quality artwork by Claire from our Science topic on life cycles!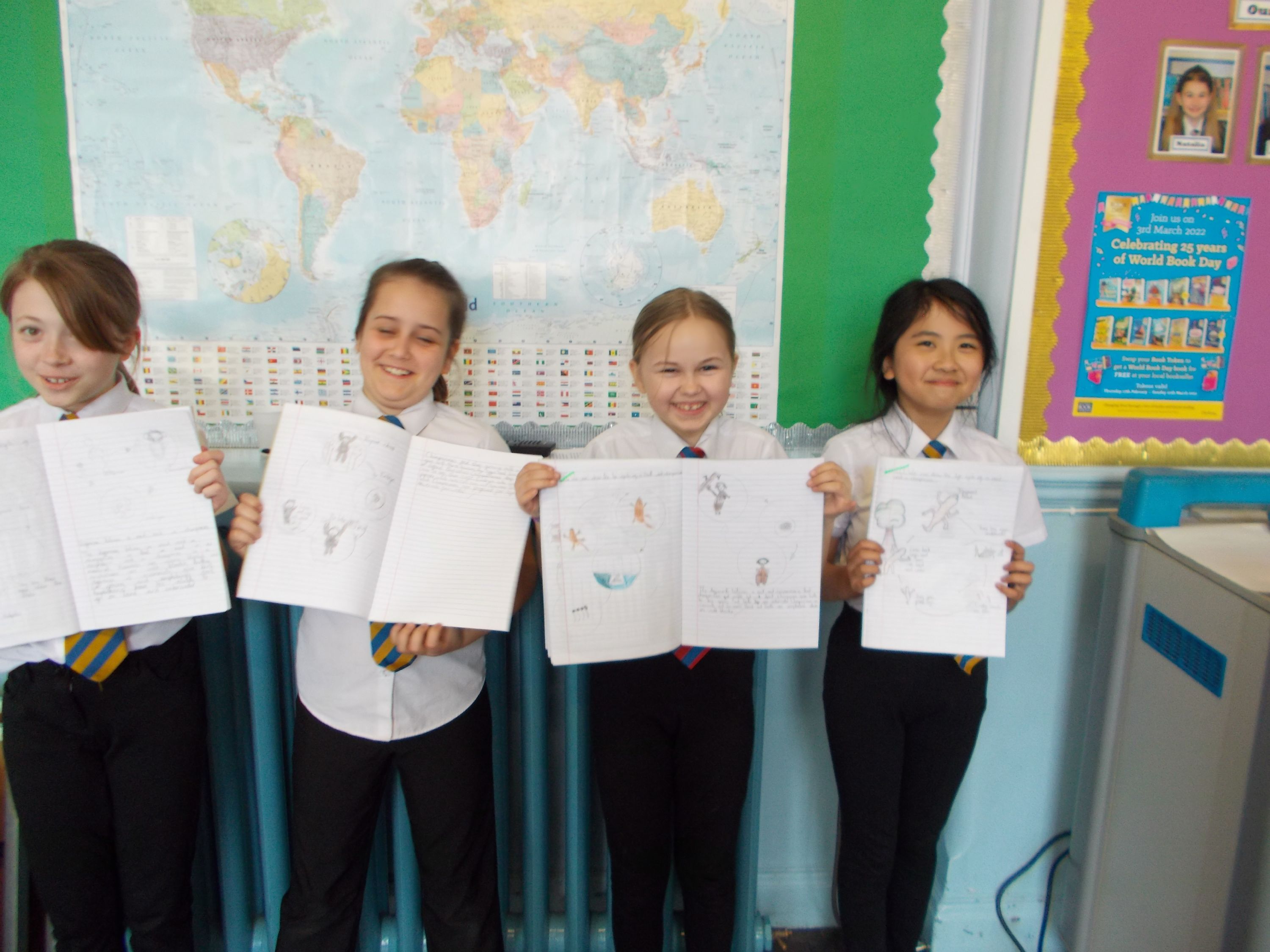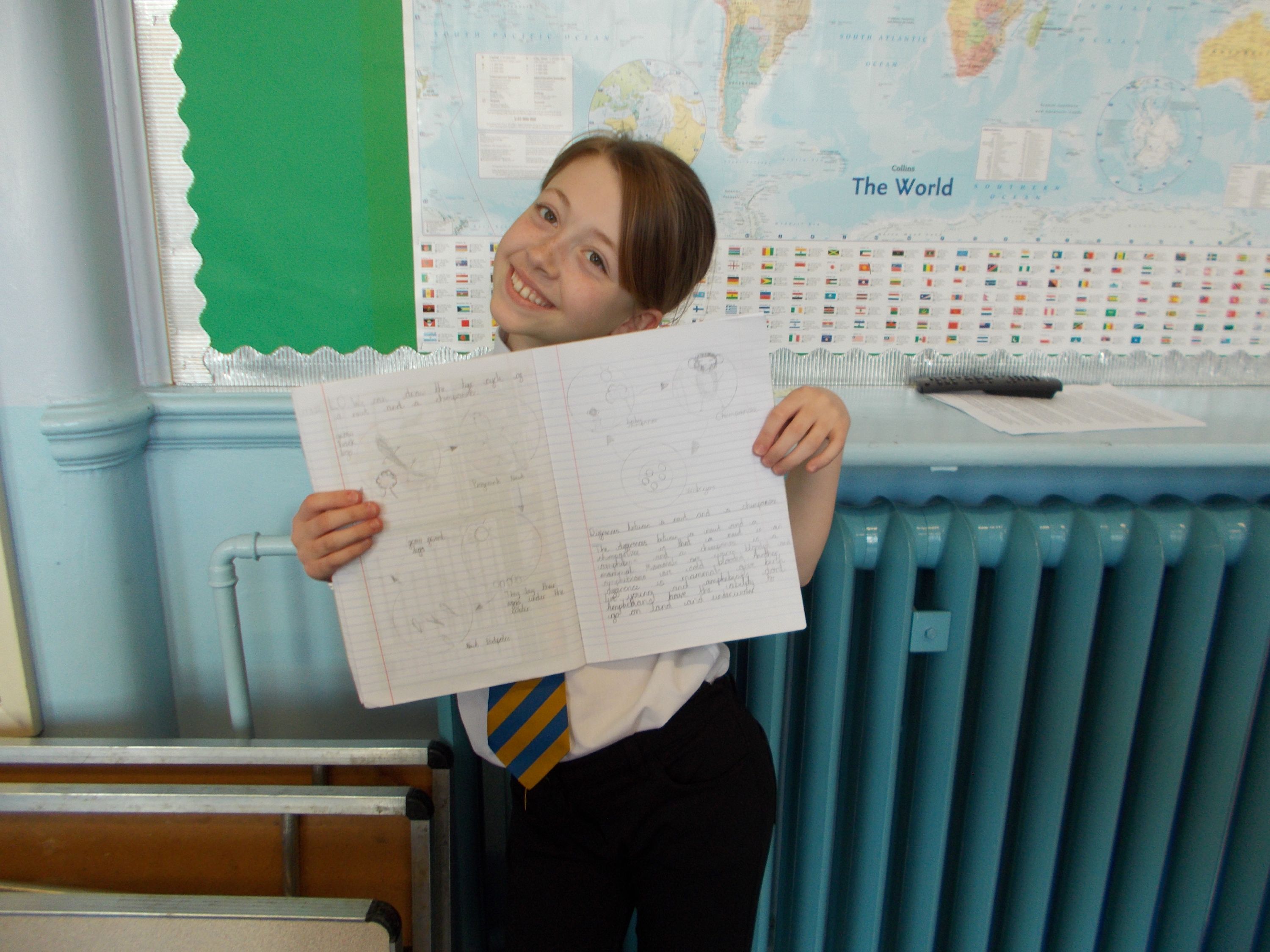 Claire's artwork no doubt inspired the excellent work shown above.
Week Starting 7th March 2022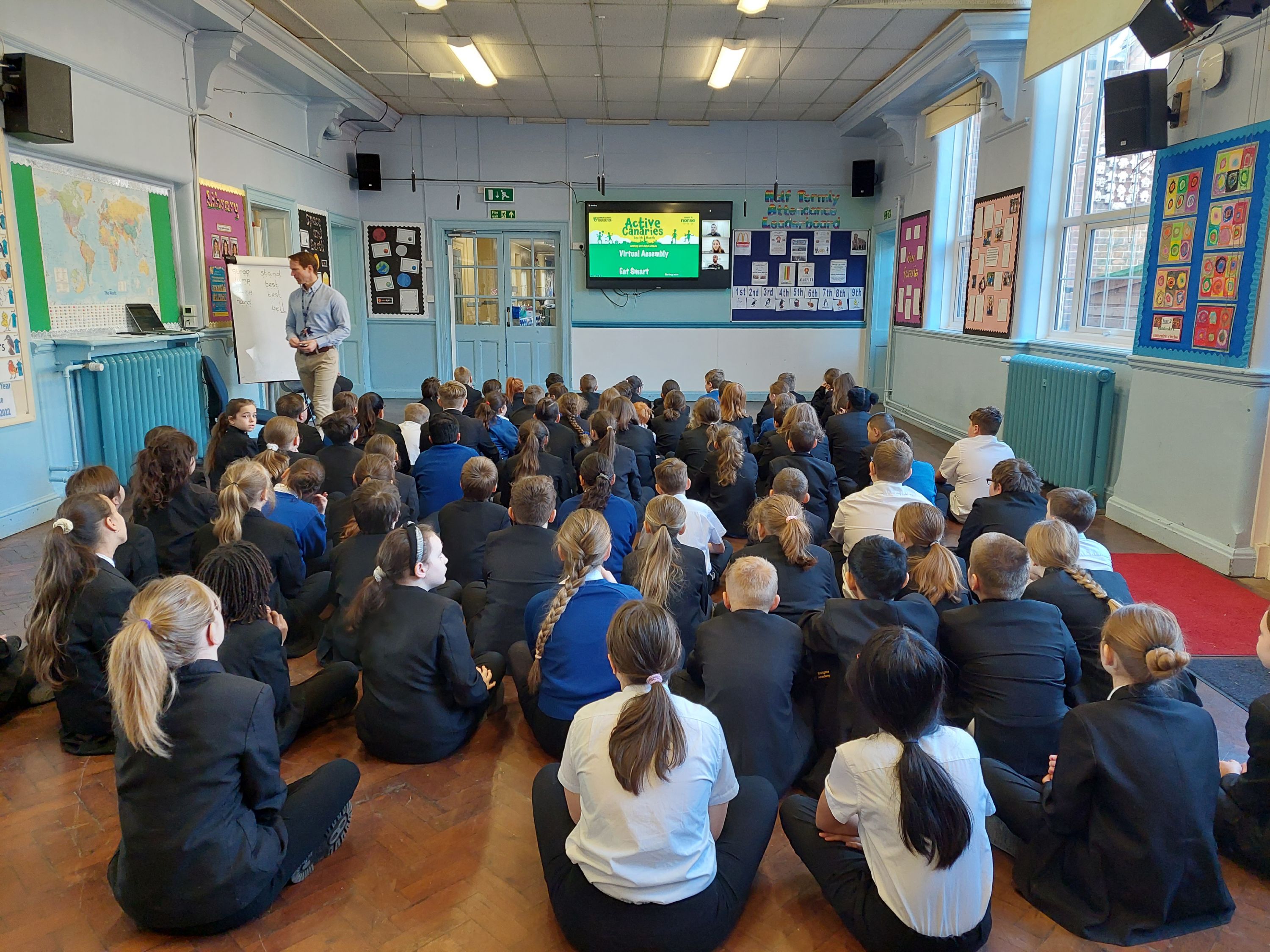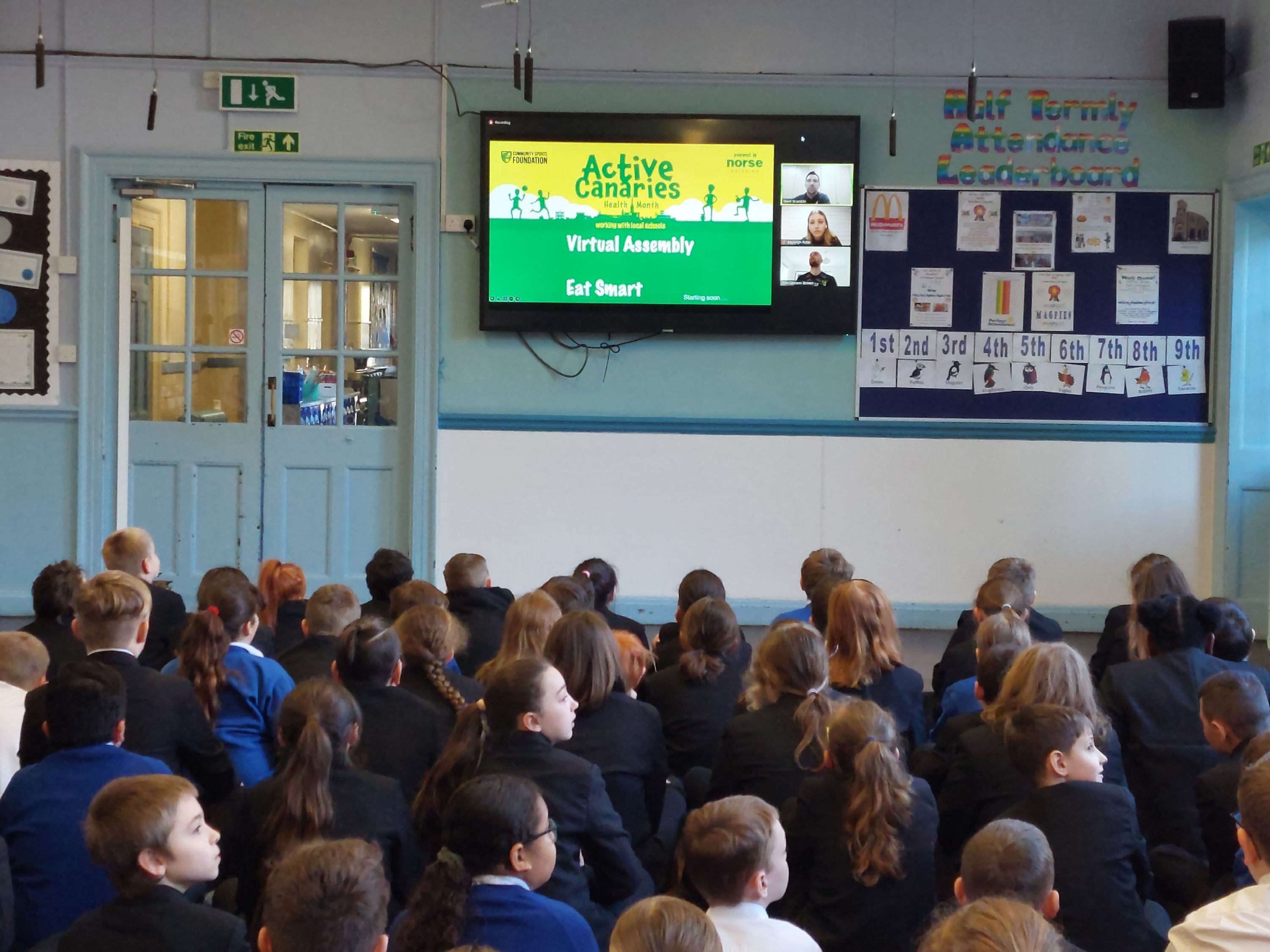 Year 5 and 6 children watching a virtual assembly by Tom Gleeson who is the first-team nutritionist at Norwich City!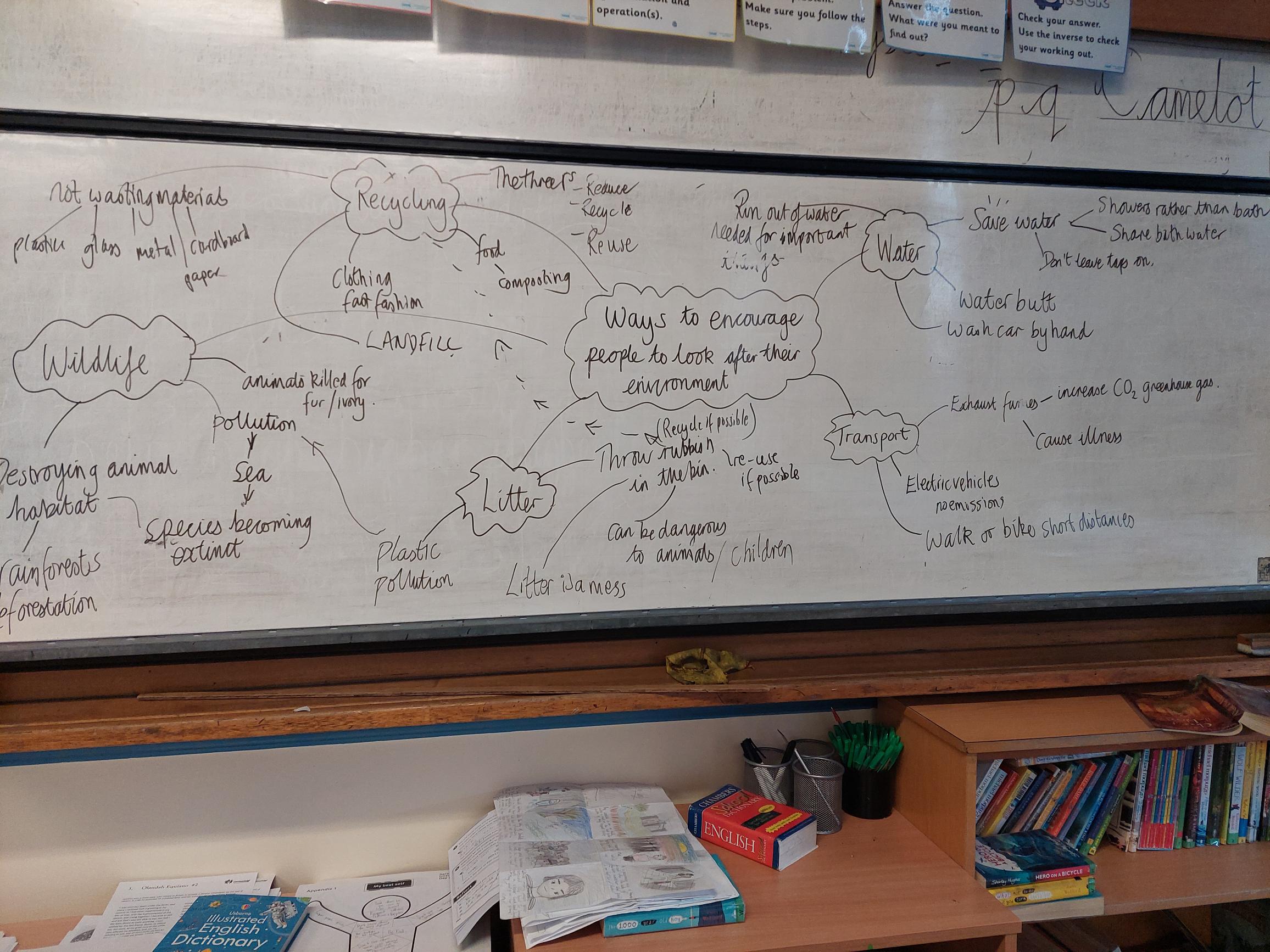 A mind-map by Year 5 for their leaflet about protecting te environment.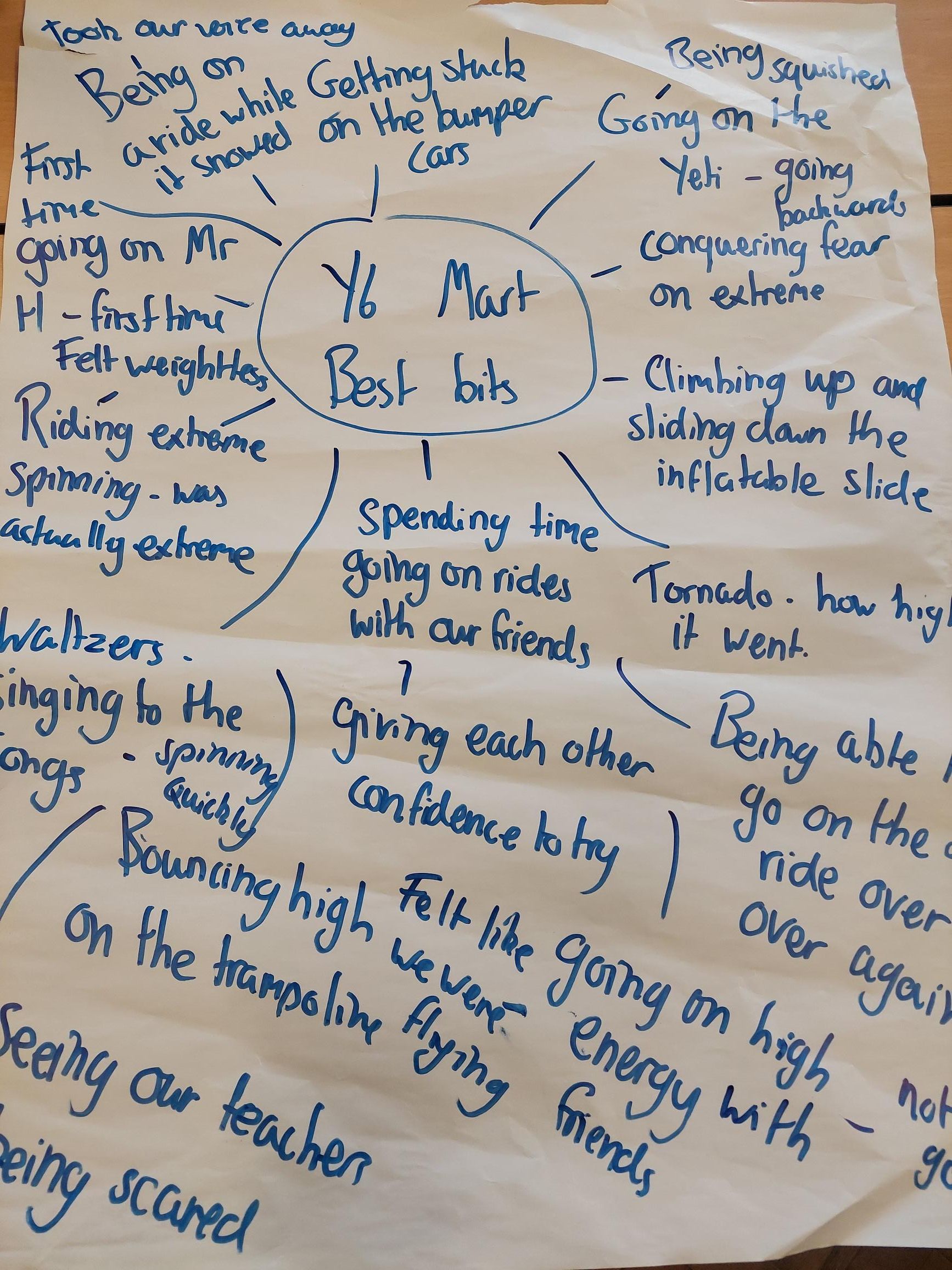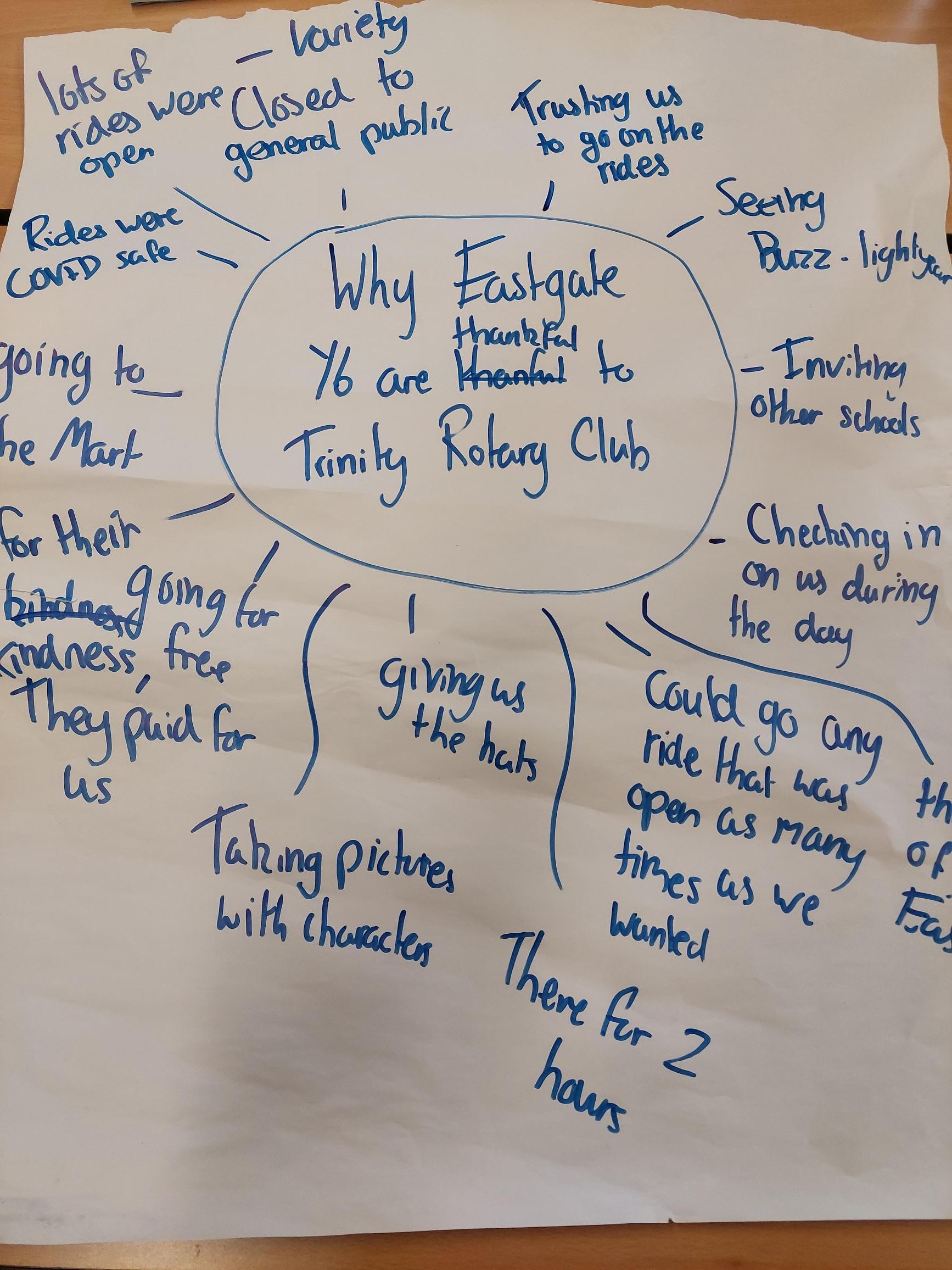 A mind-map by Year 6 for ideas to put into their letter of thanks to the Rotary Club for organising our trip to the Mart.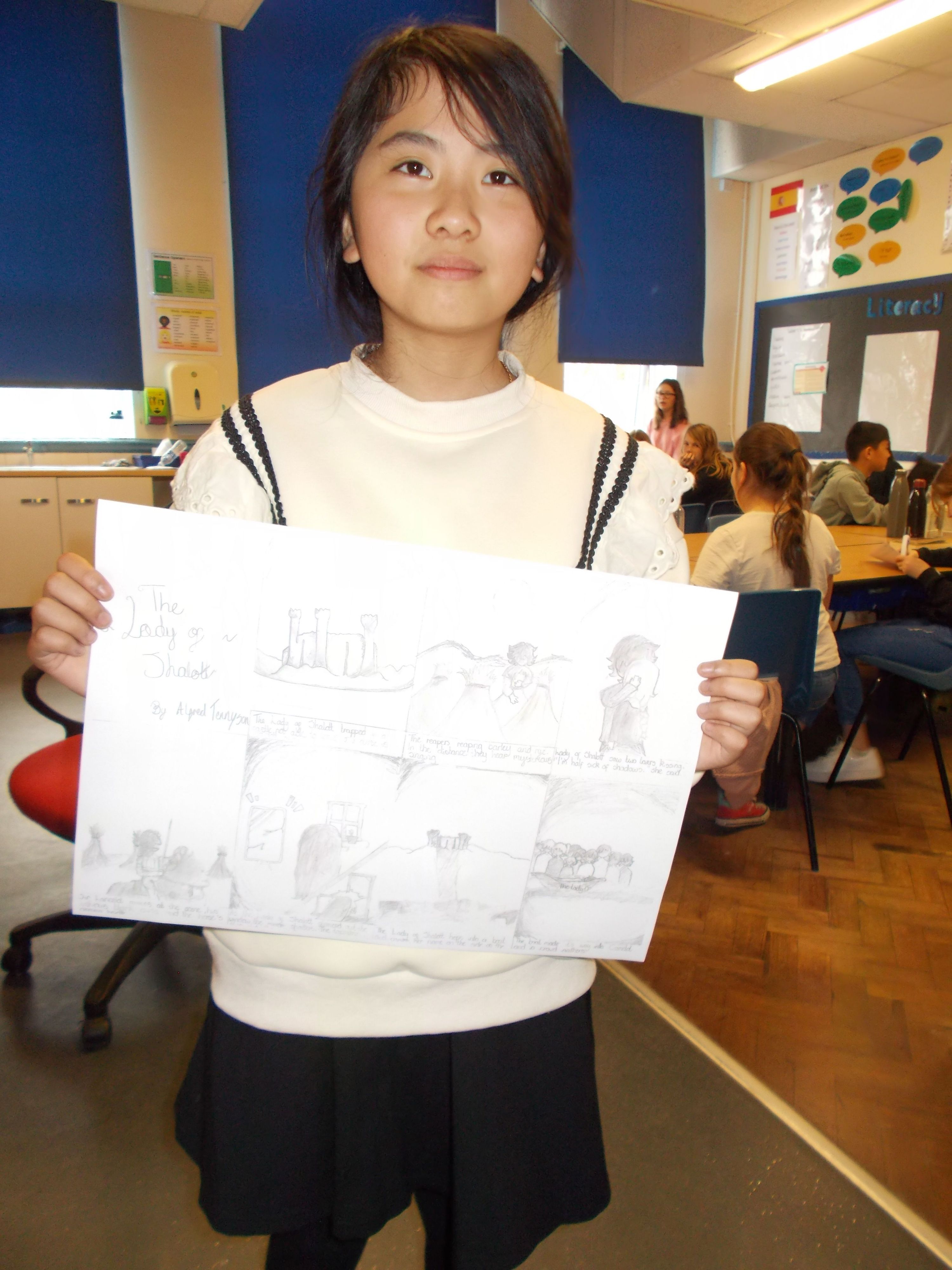 Our Star of the Week.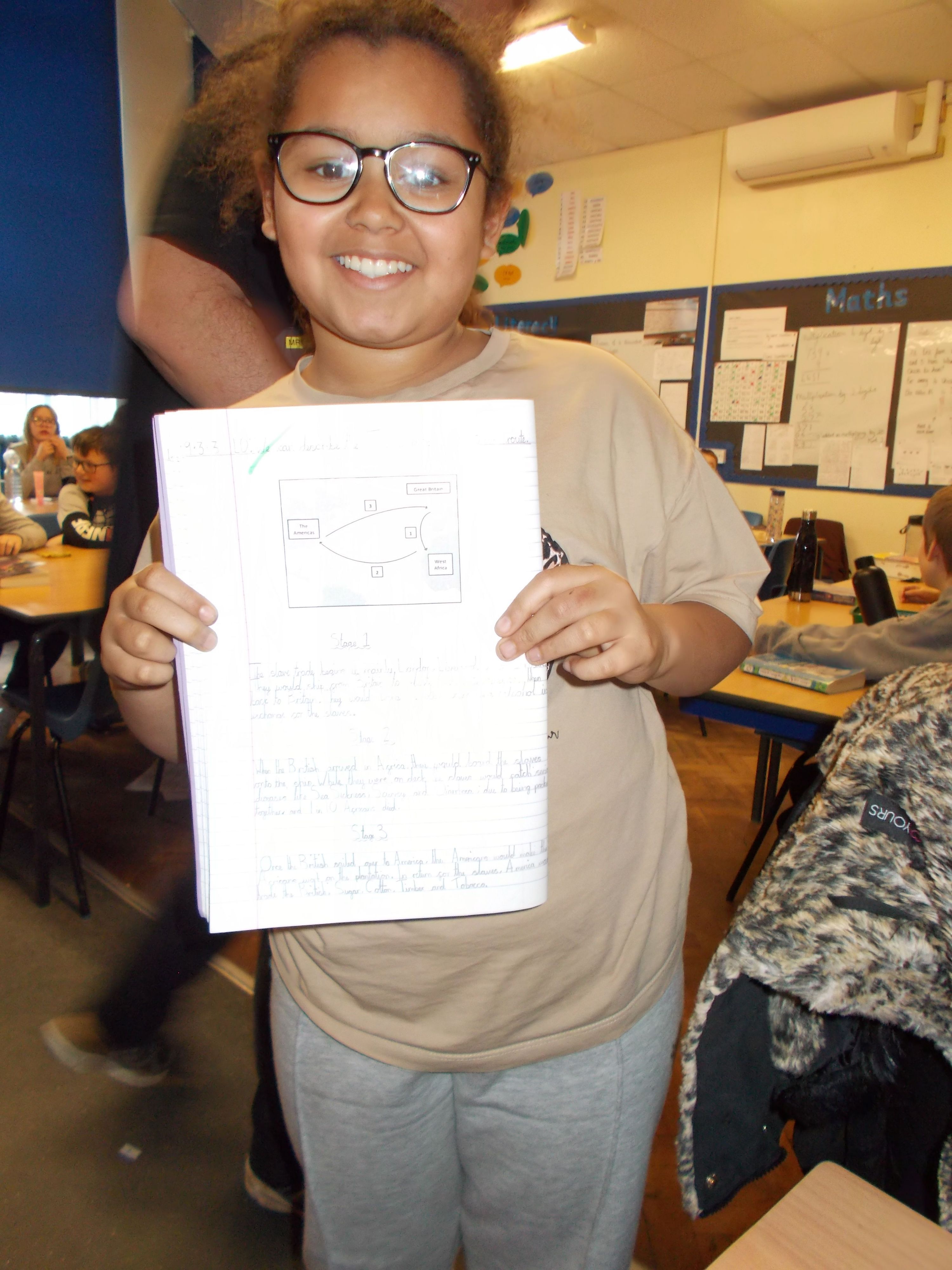 Some great History work.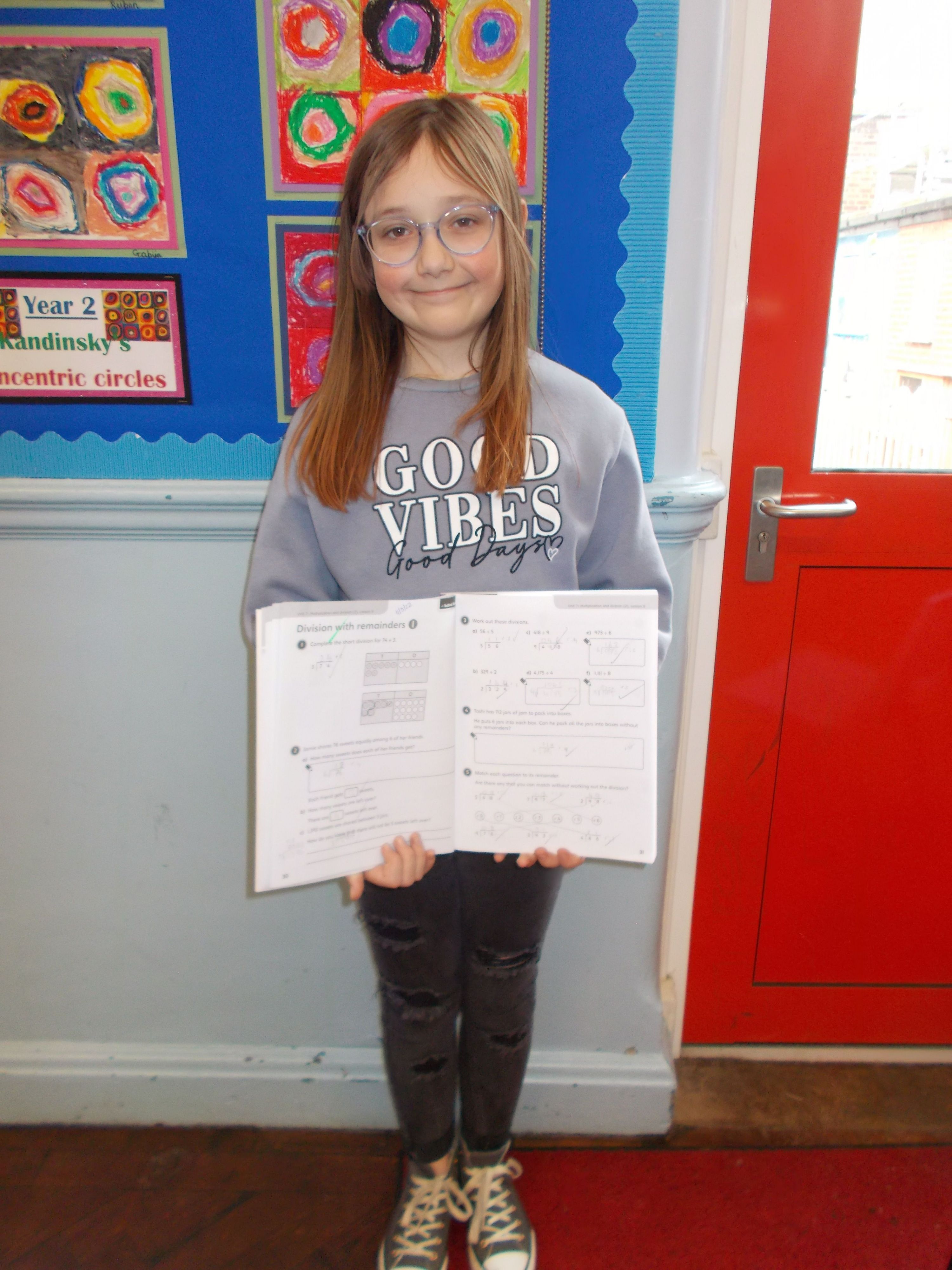 Success at using 'bus stop' to divide numbers and find remainders.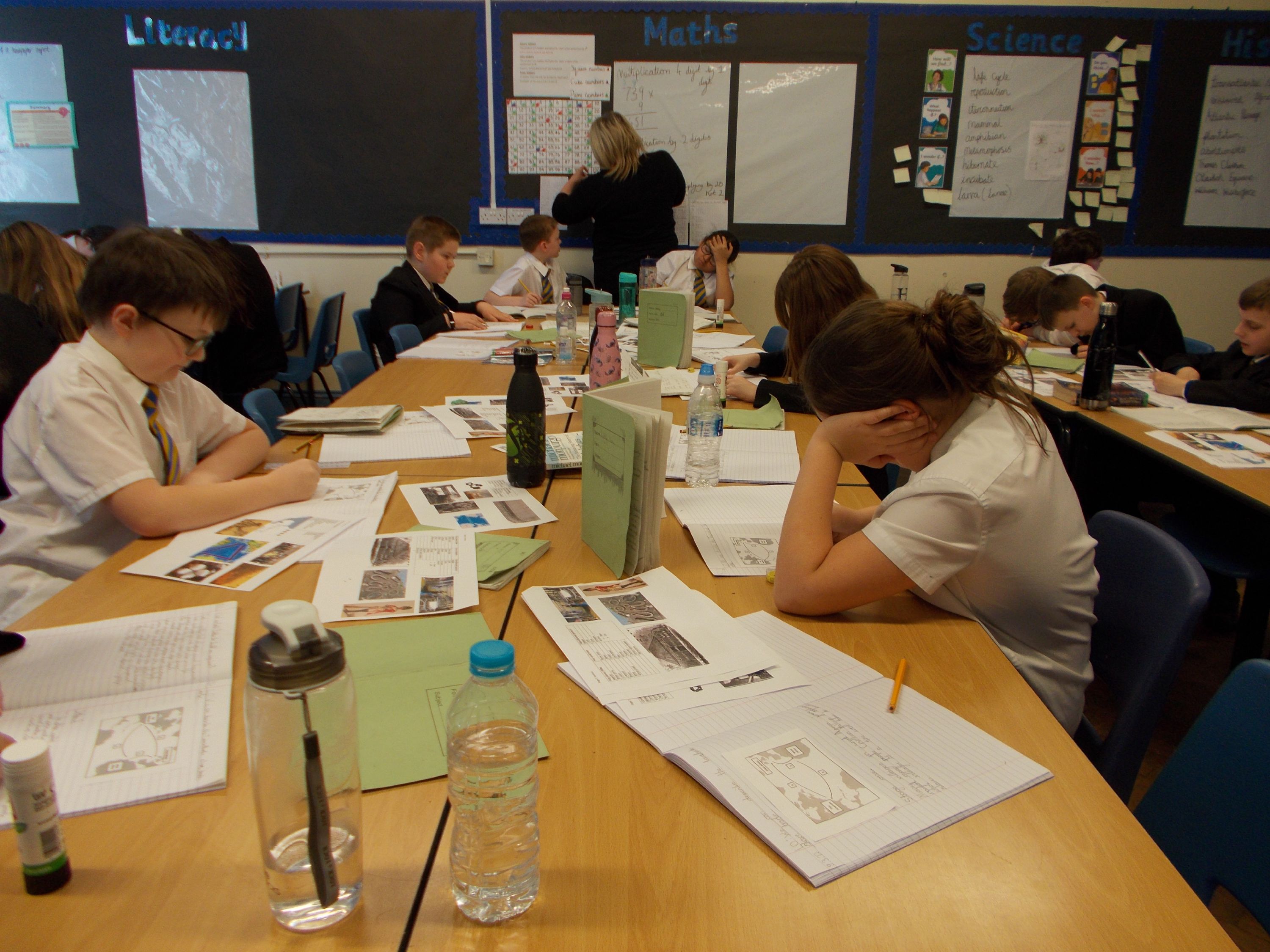 Hard at work in History.
Week Starting 21st February 2022
Owls Year 6 having a great visit to The Mart.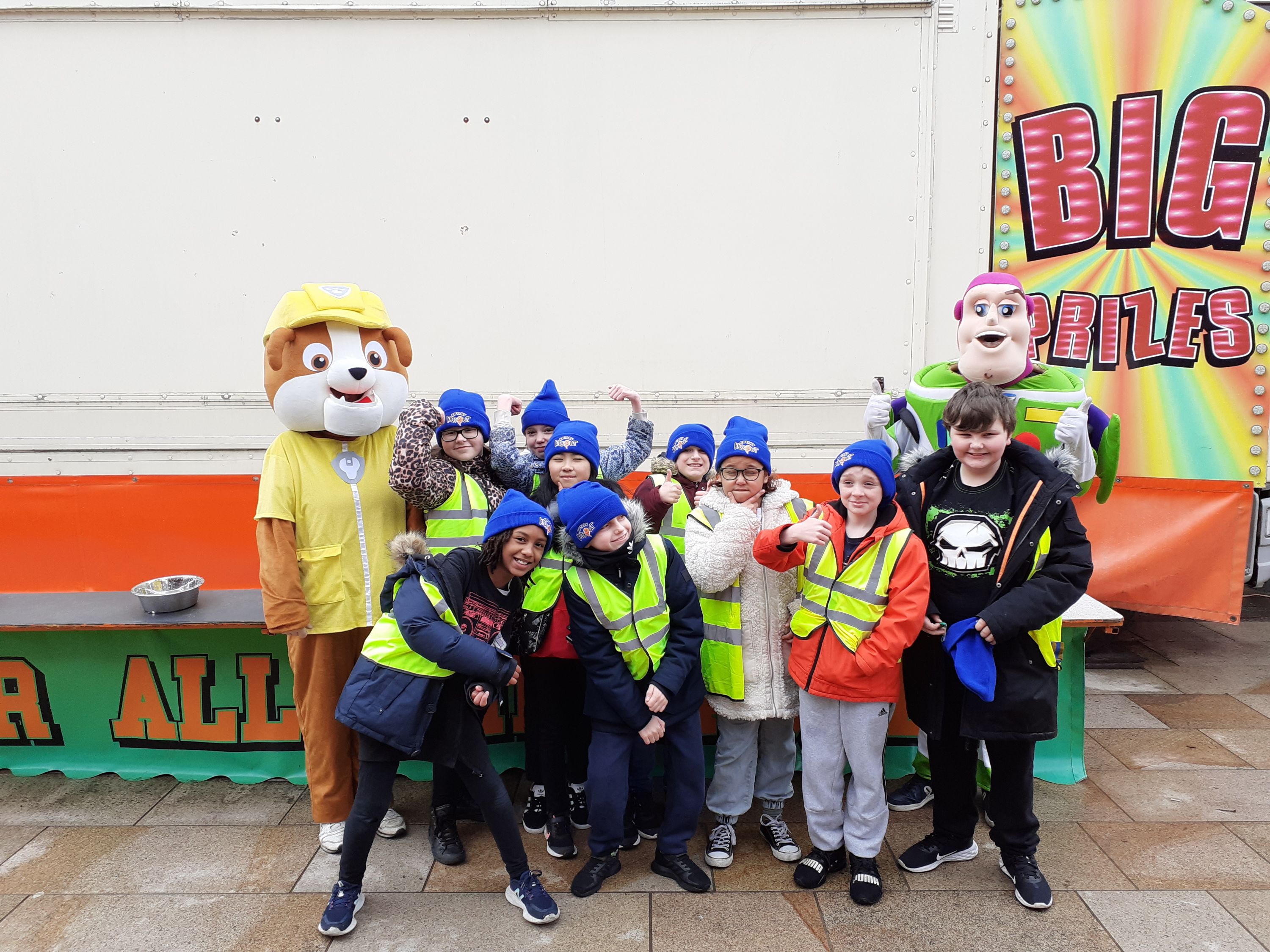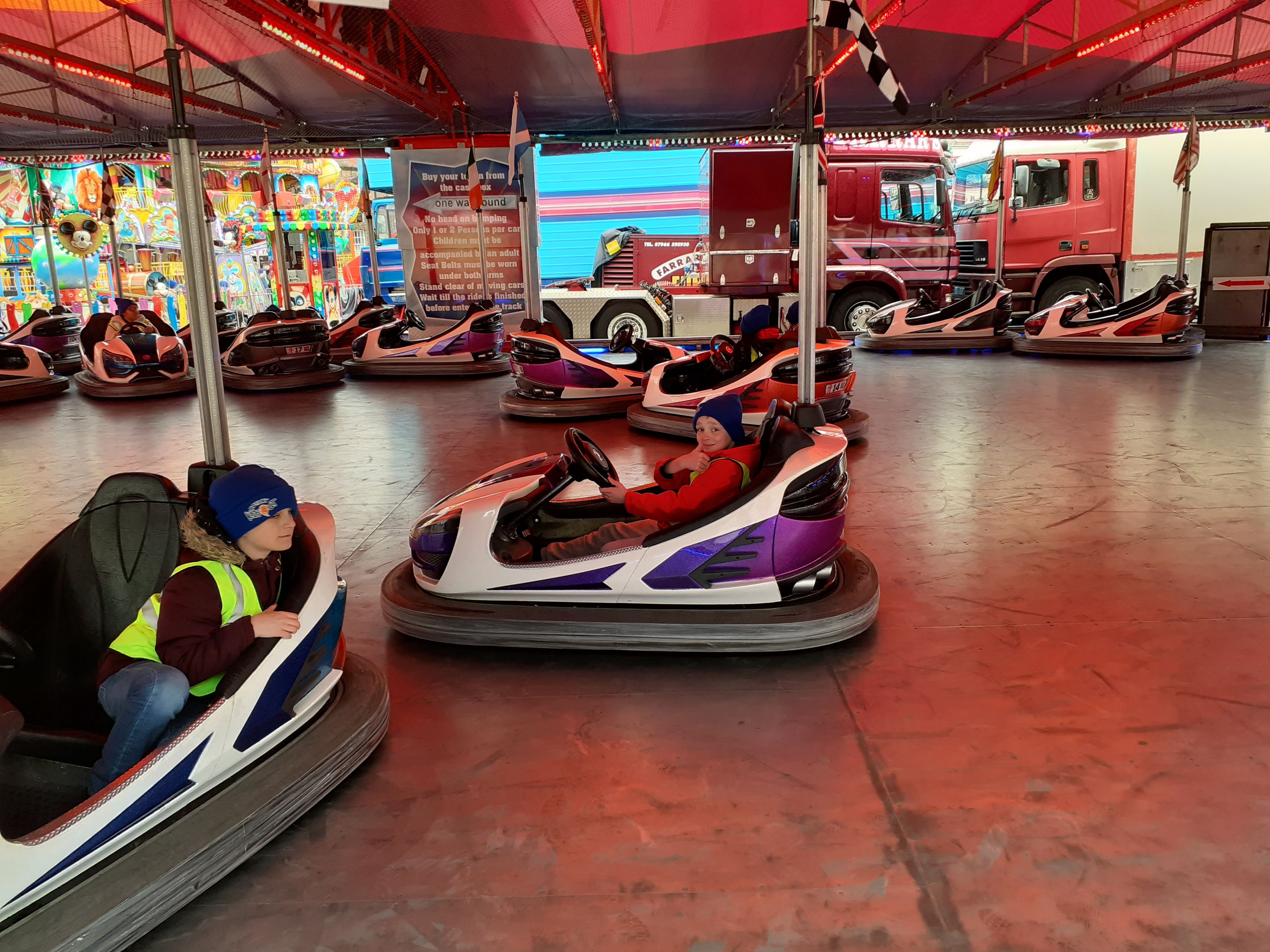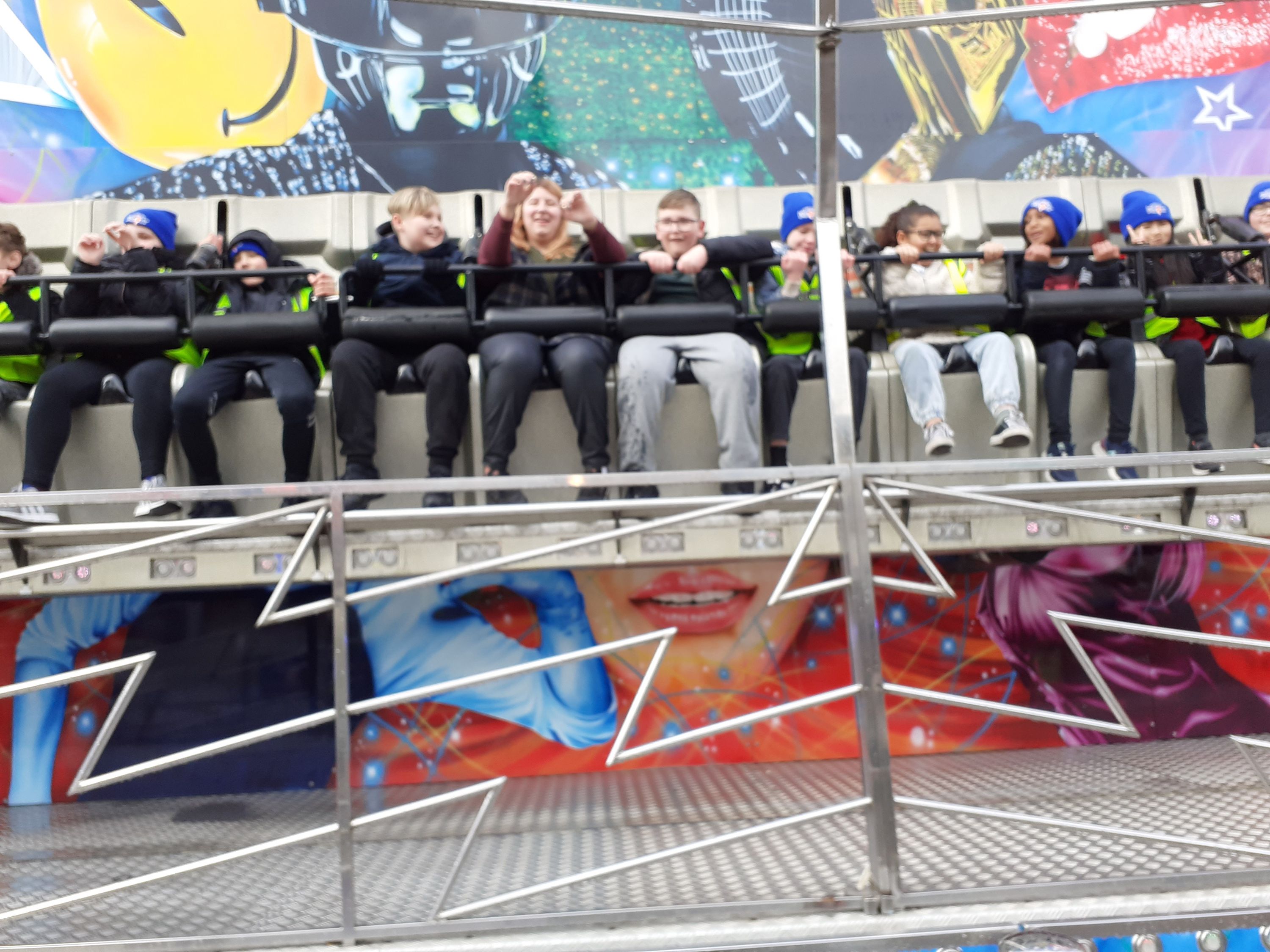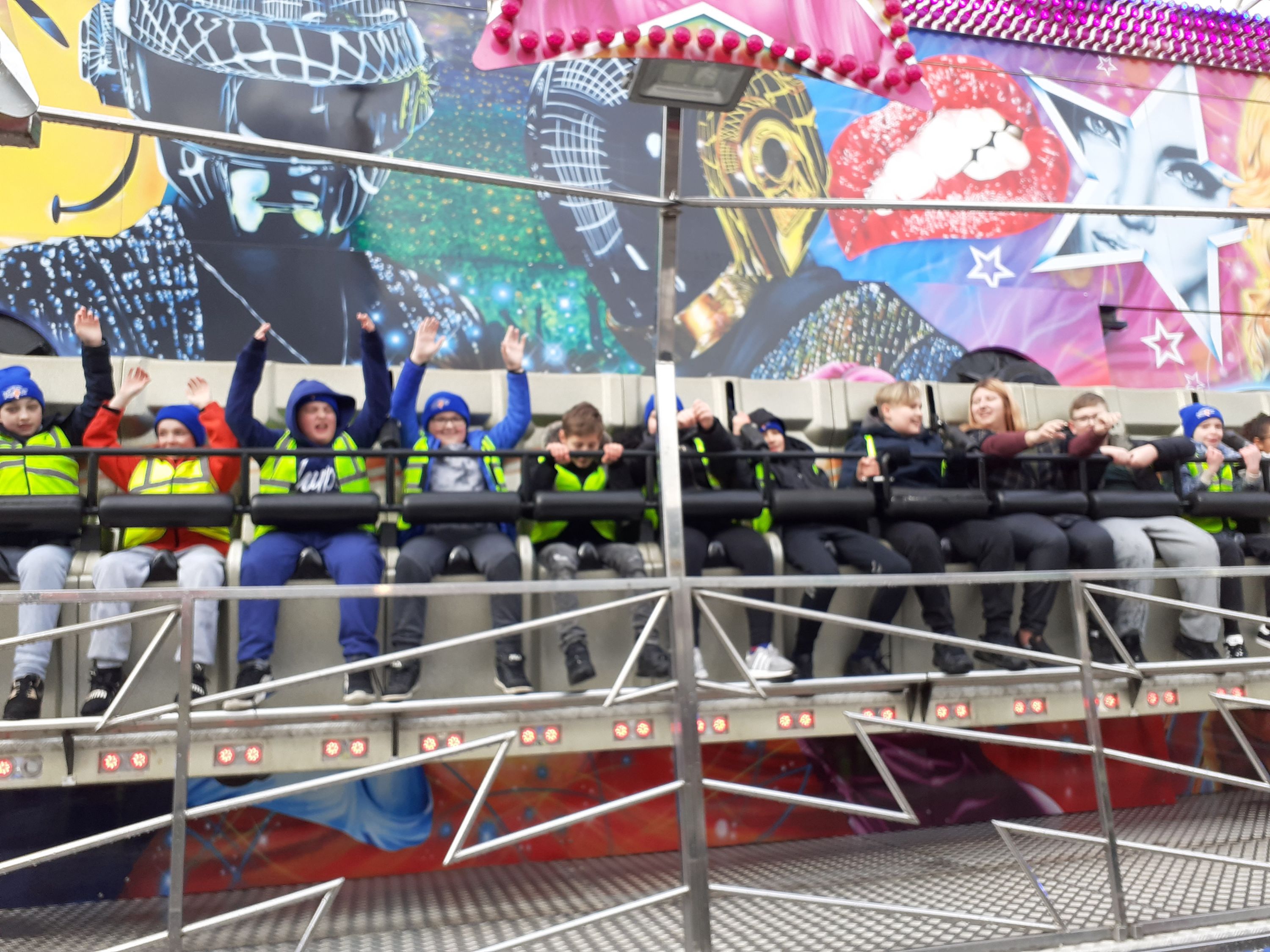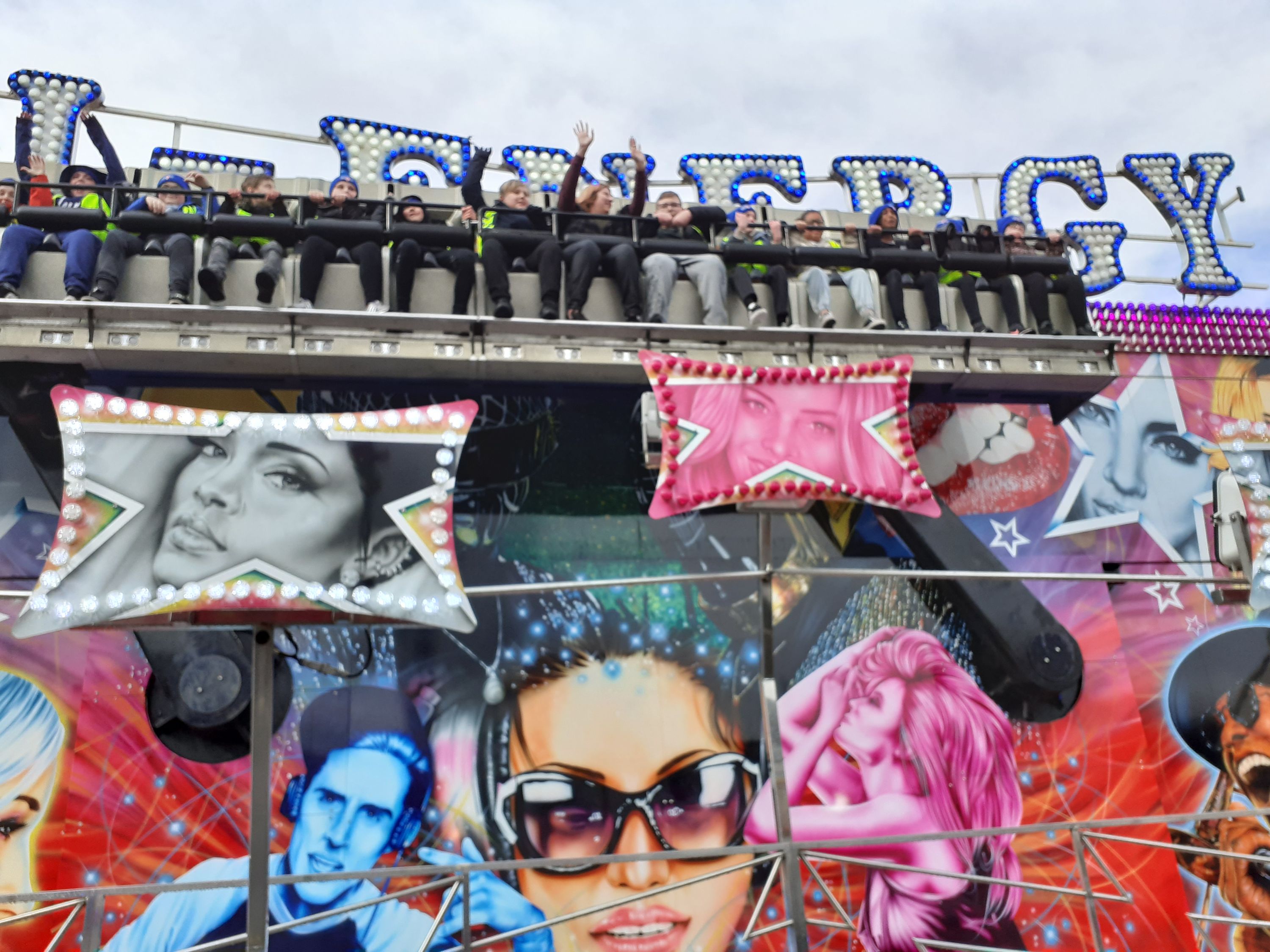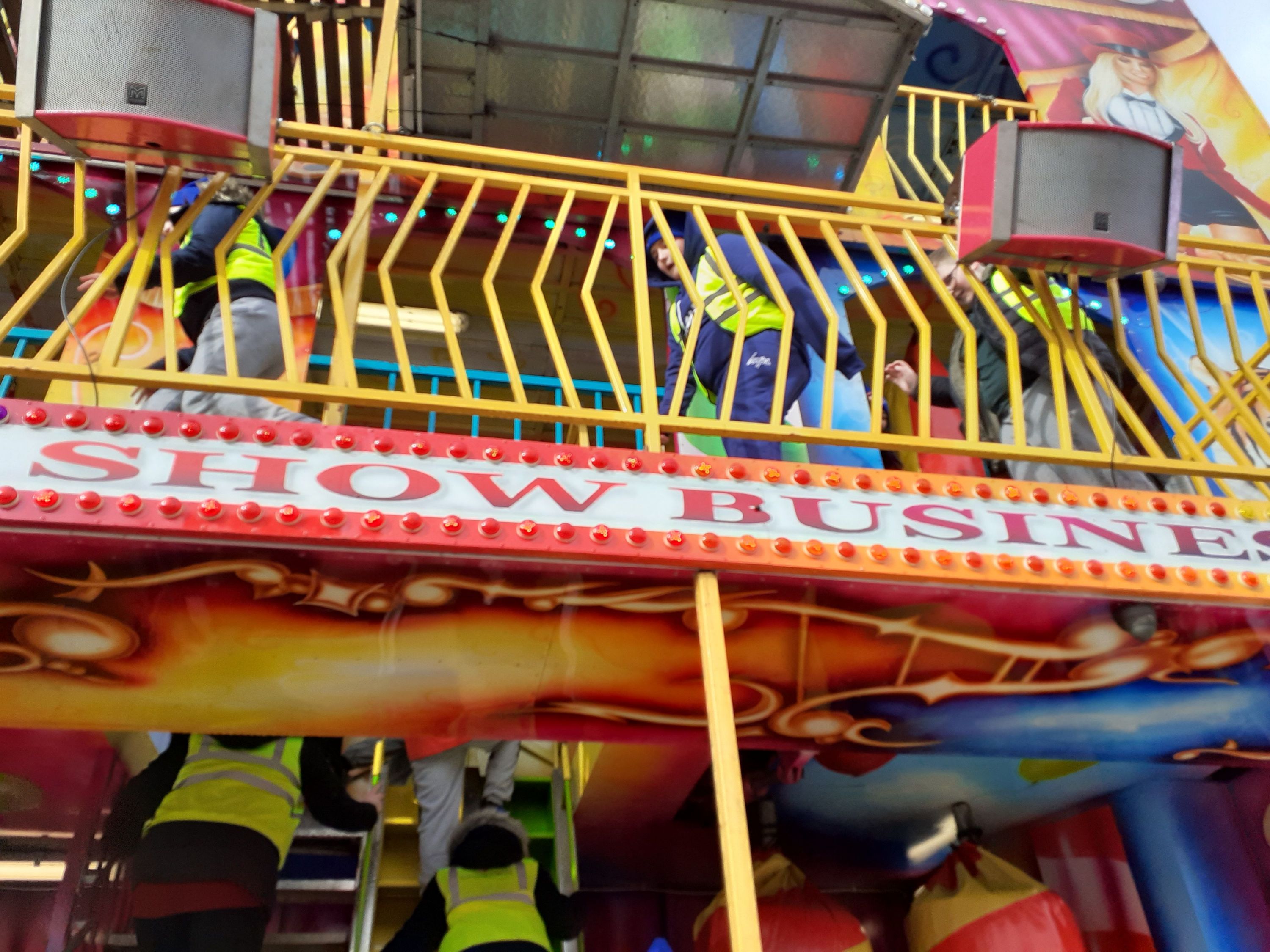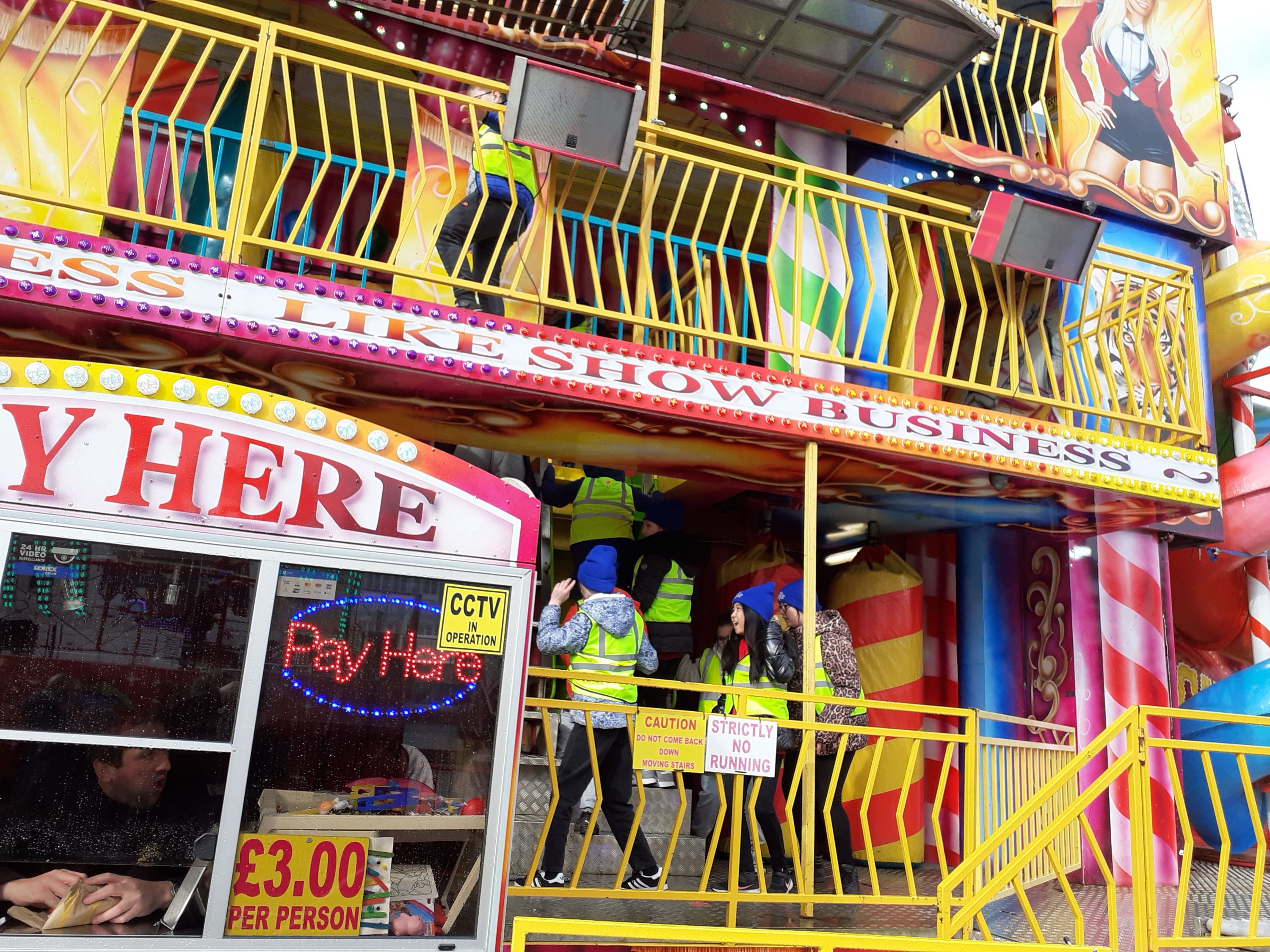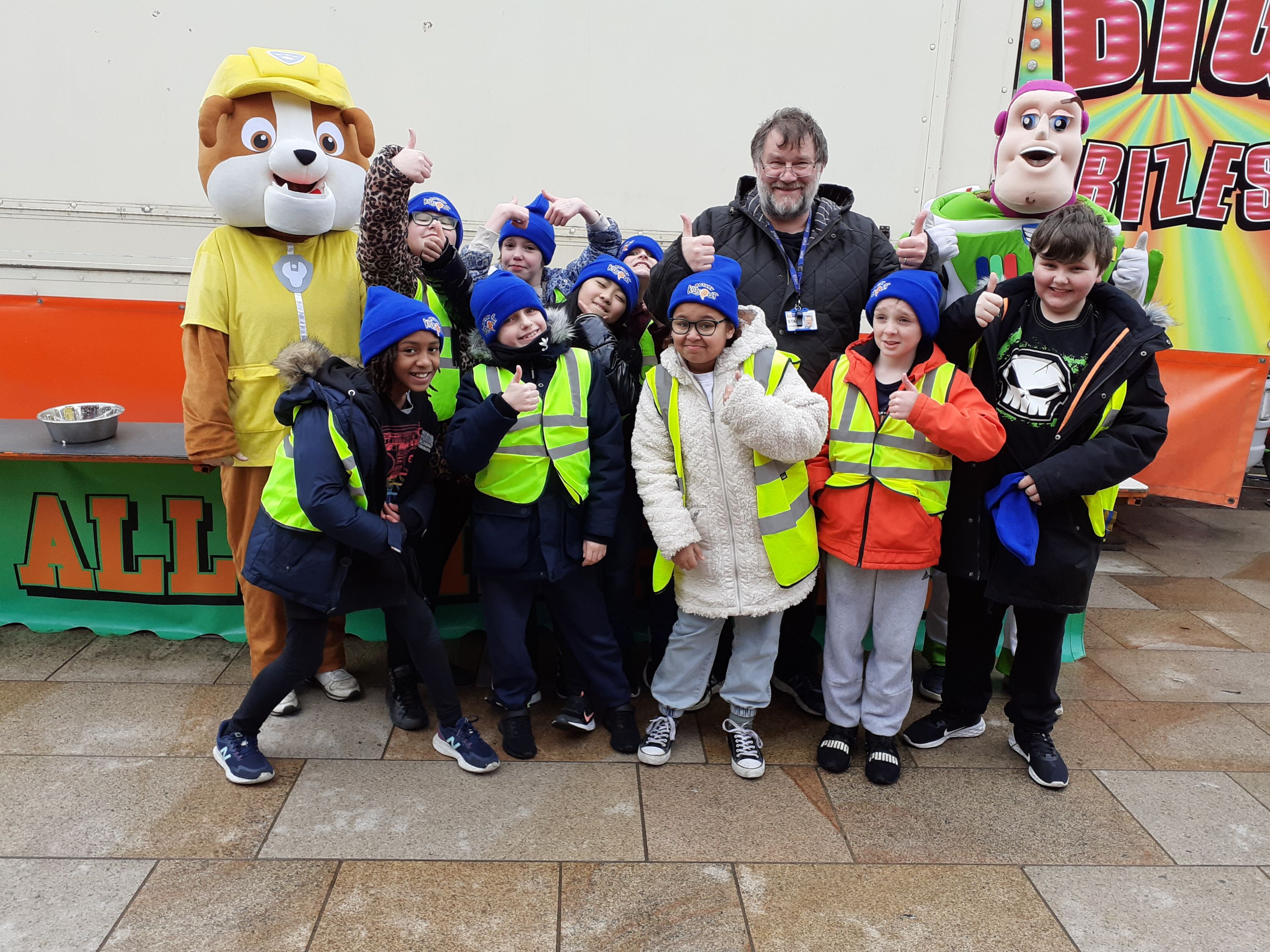 What a great time we had! Thank you so much to the Rotary Club and those who run the Mart for such a great opportunity.
Week Starting 7th February 2022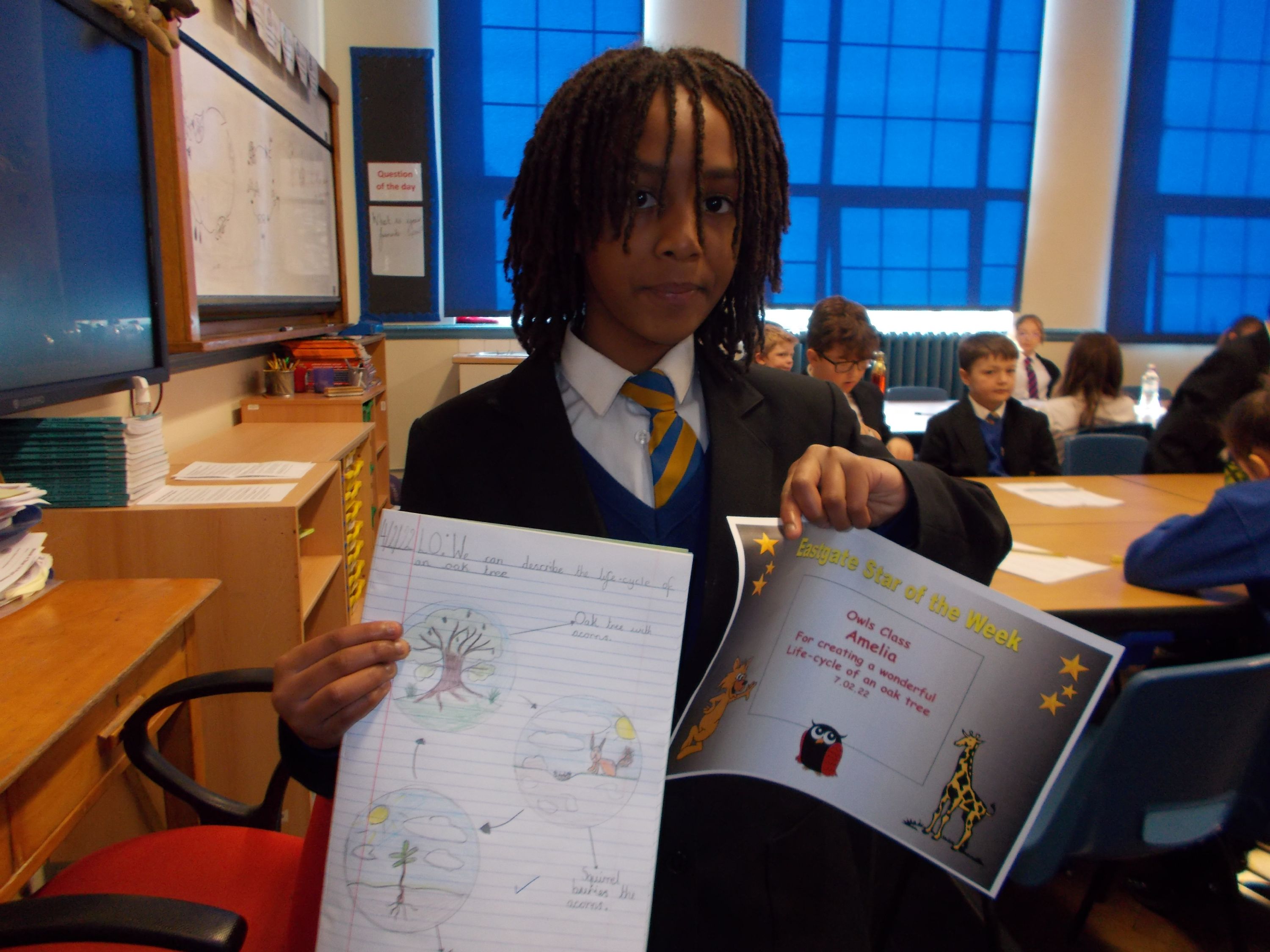 Our Star of the Week for some excellent Science work on 'Life Cycles.'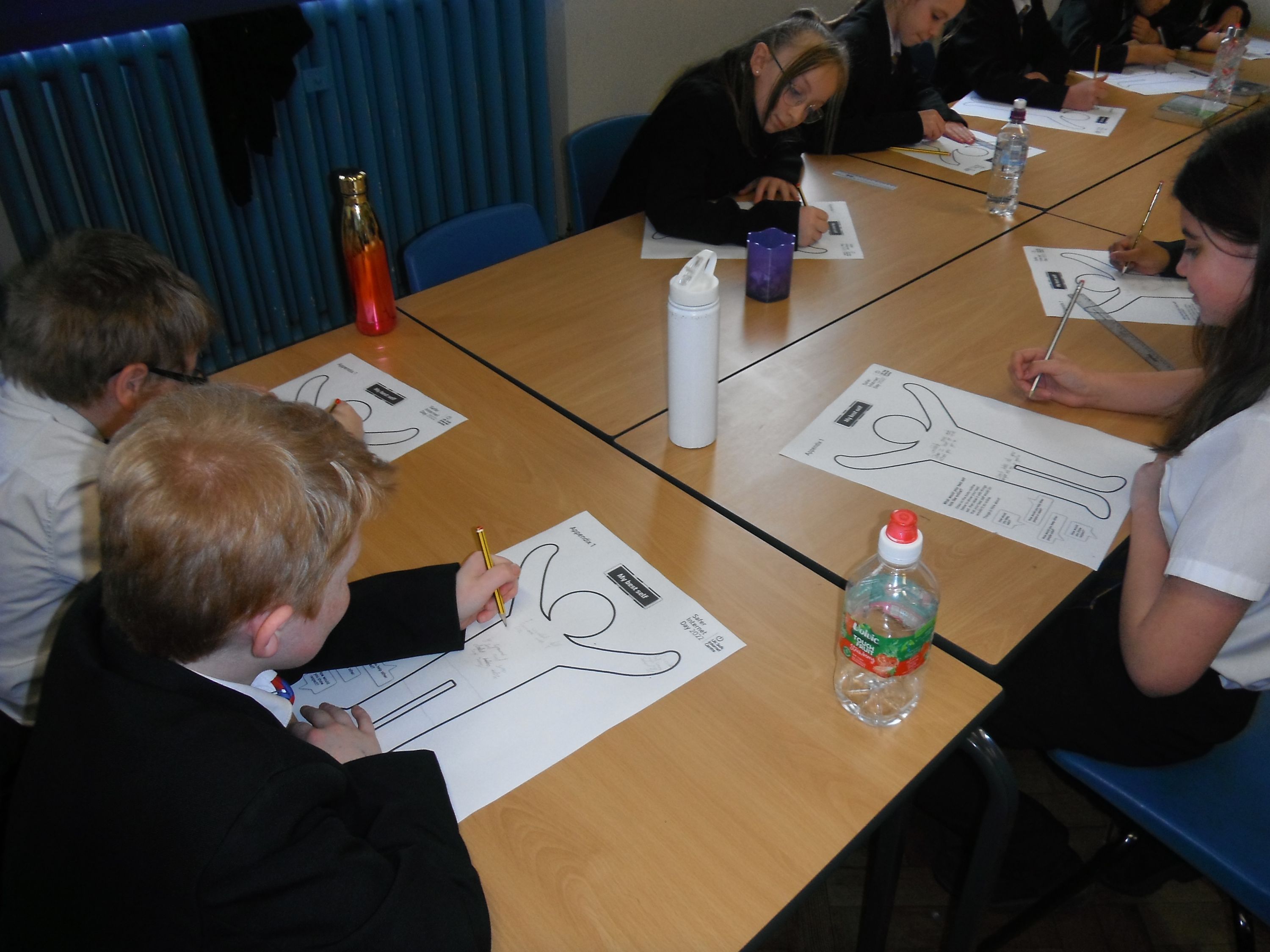 Working hard to ensure that we use the Internet safely and respect each other online.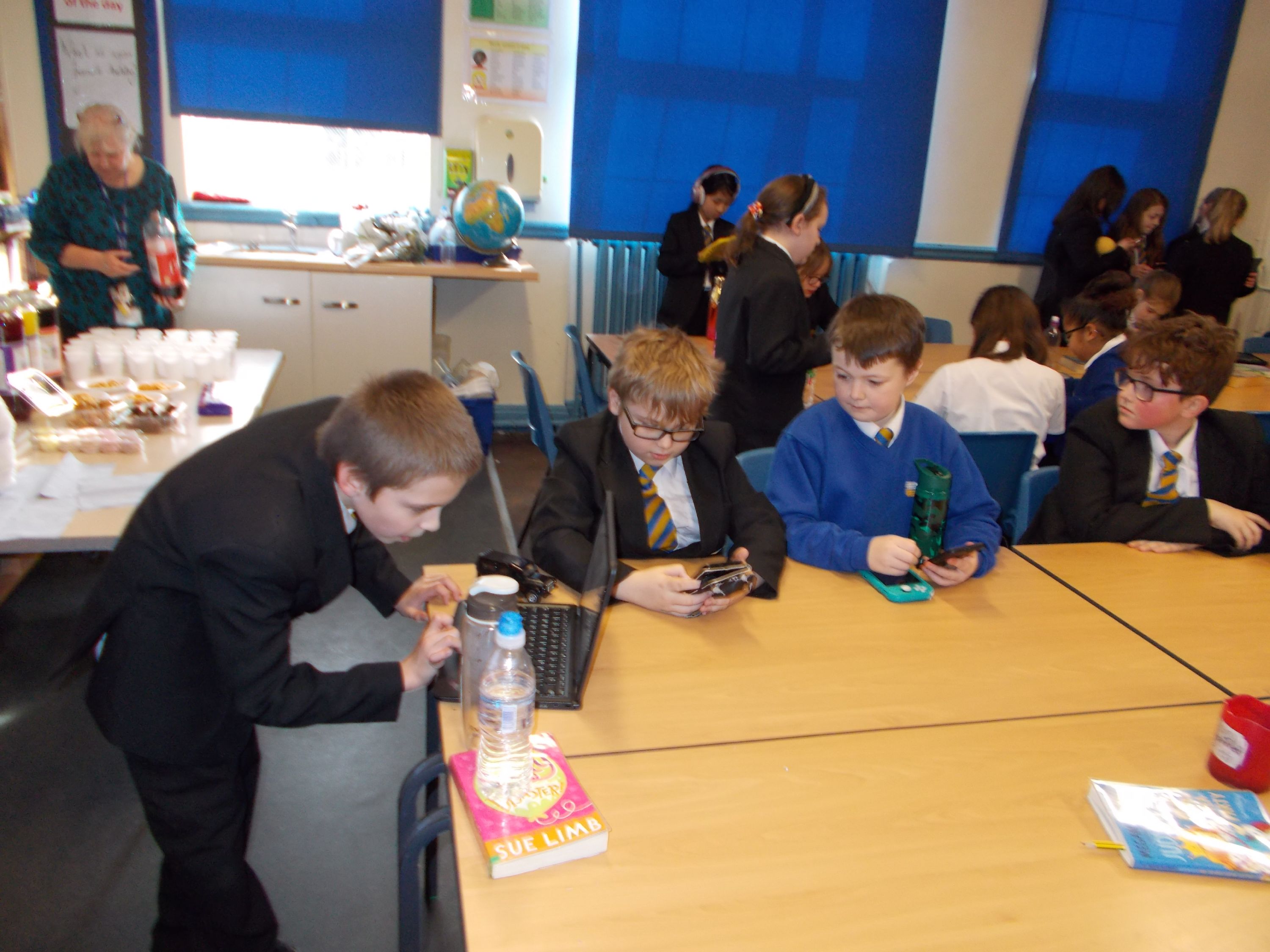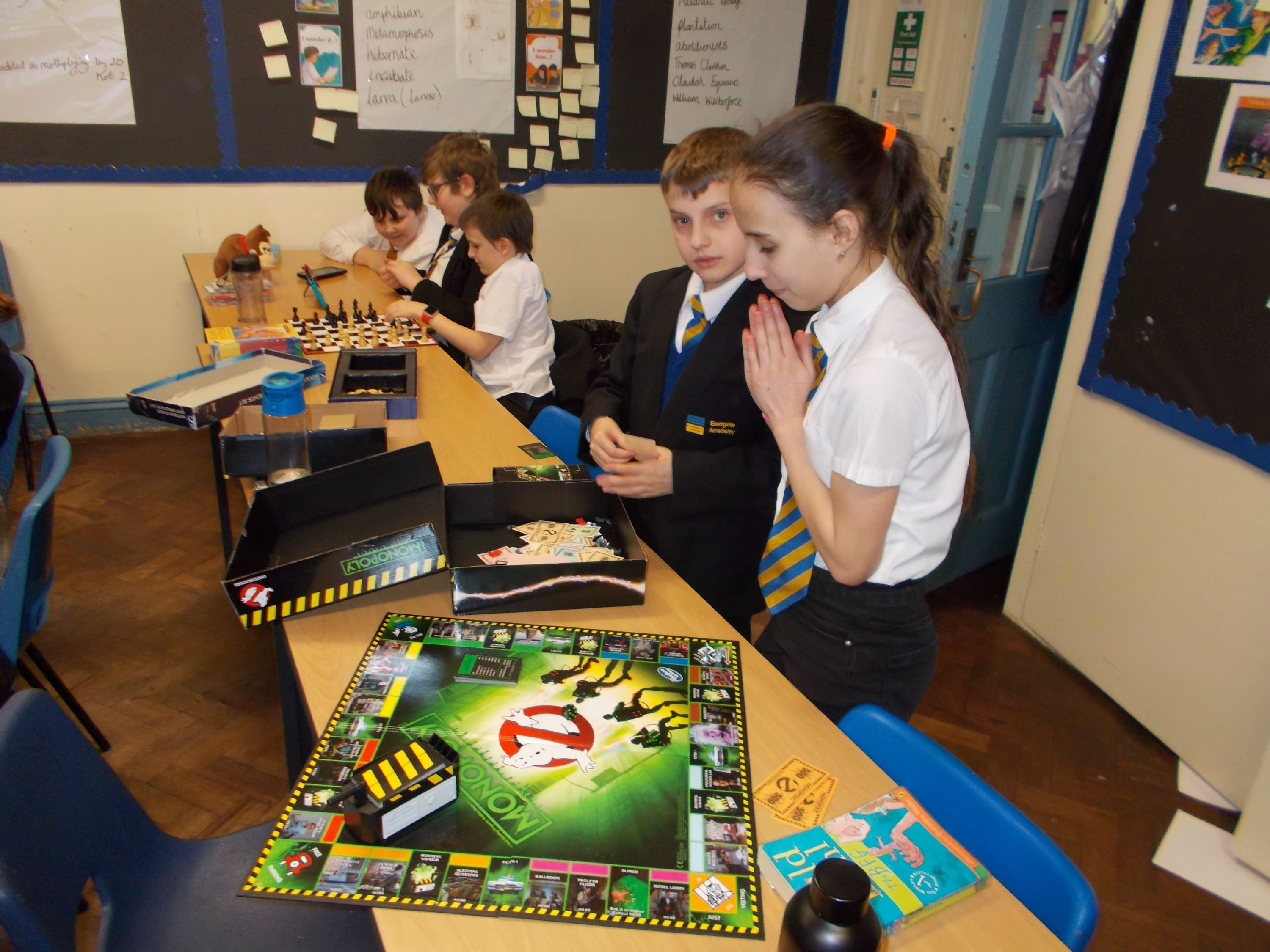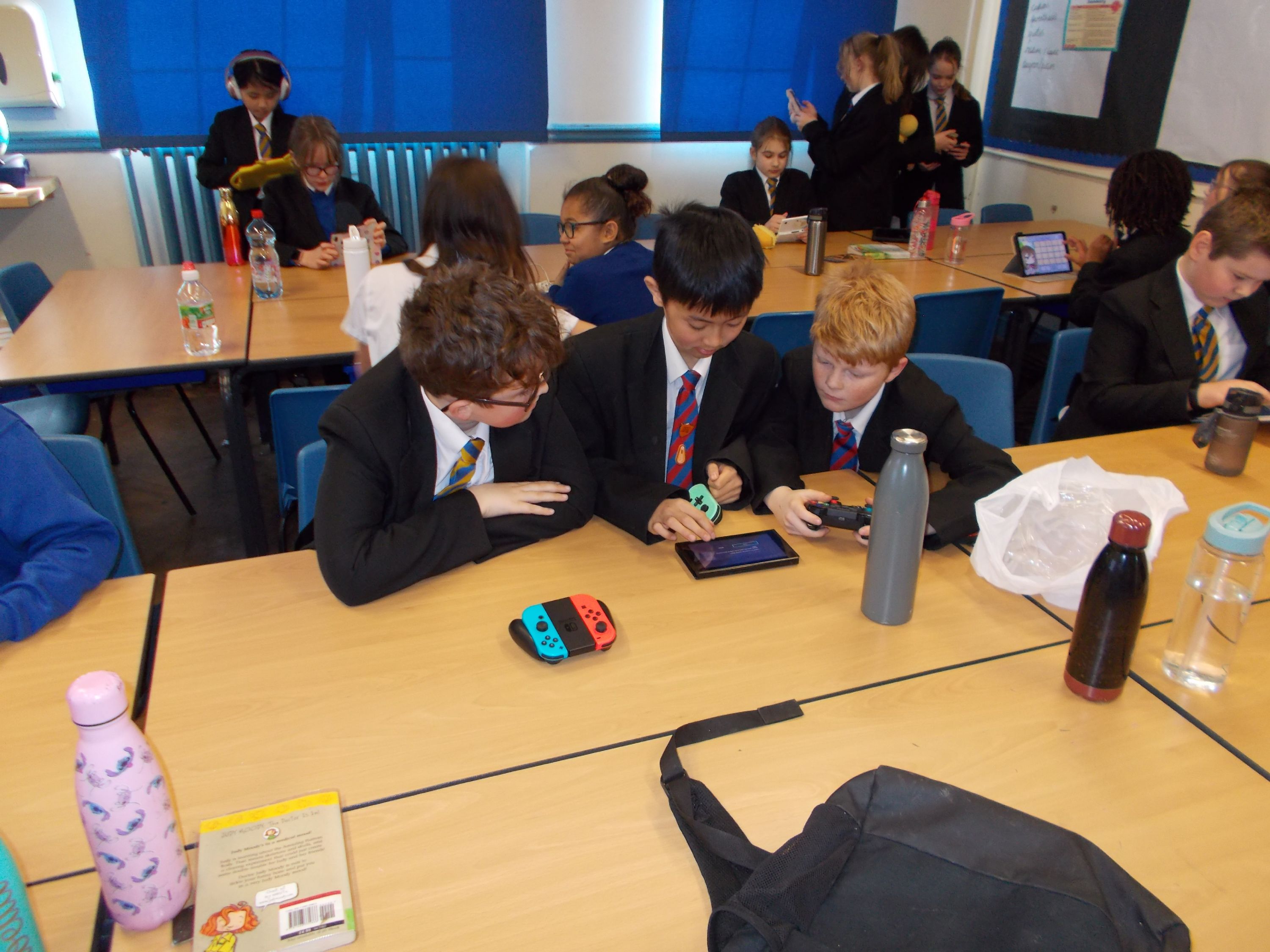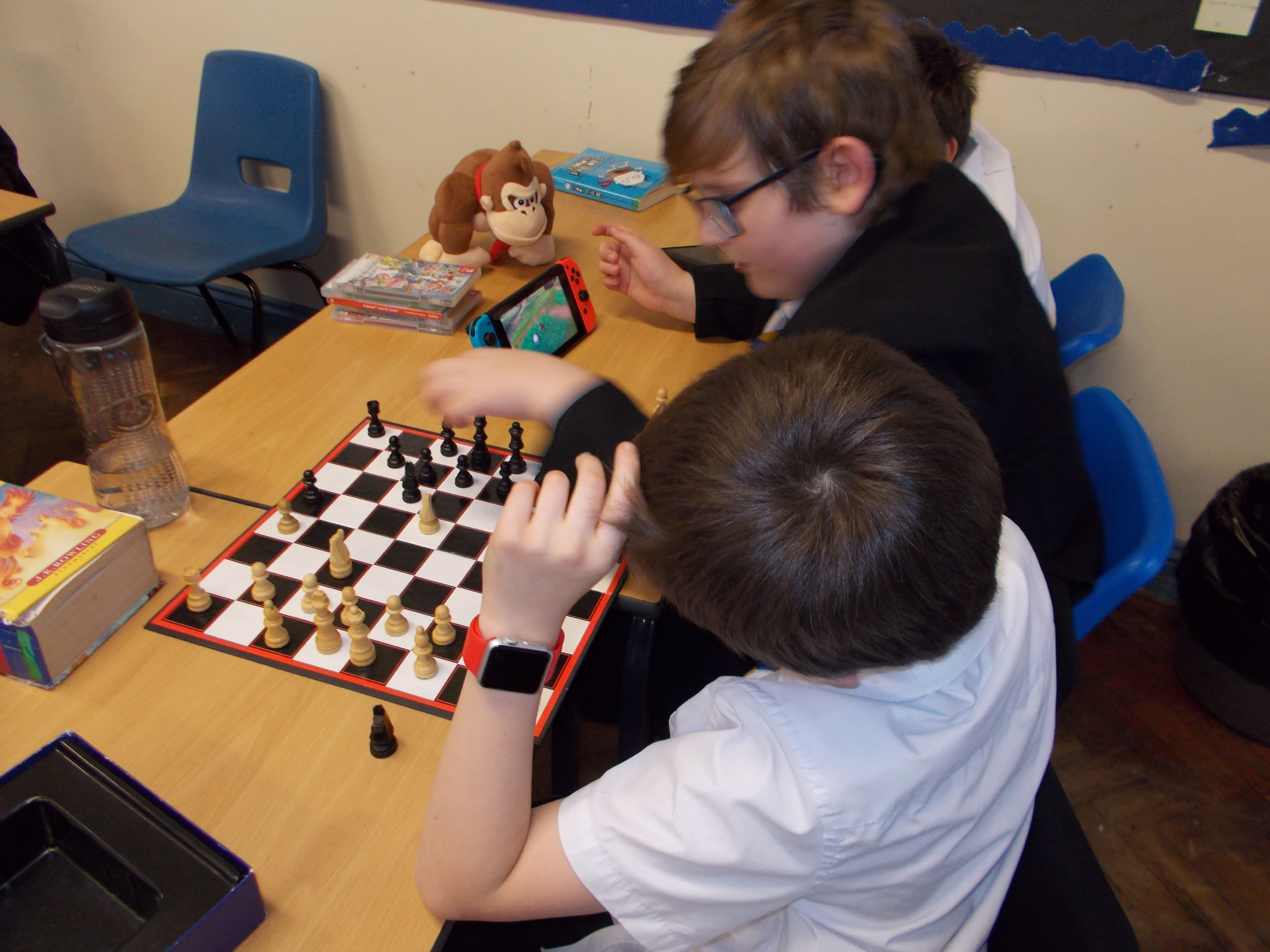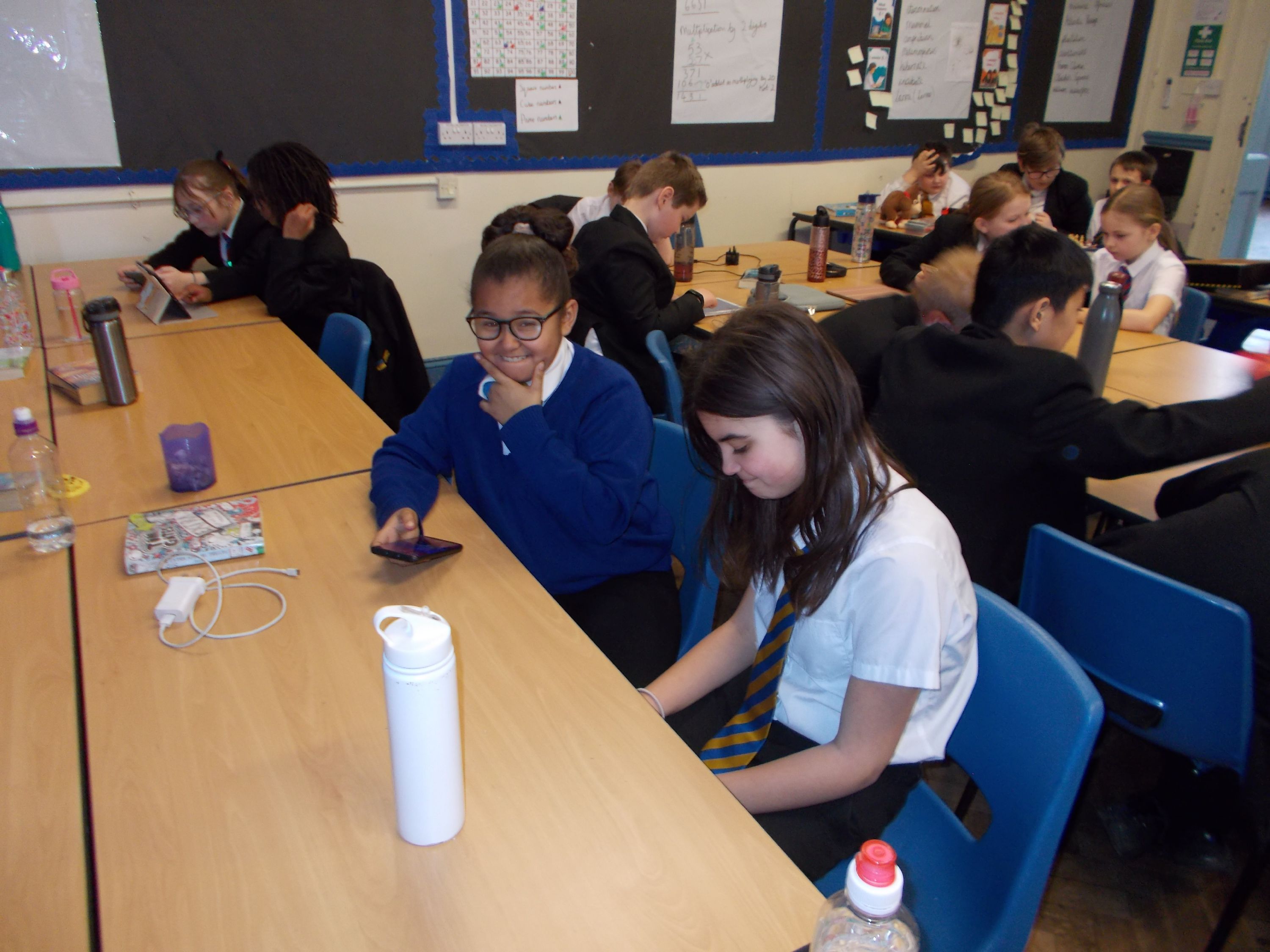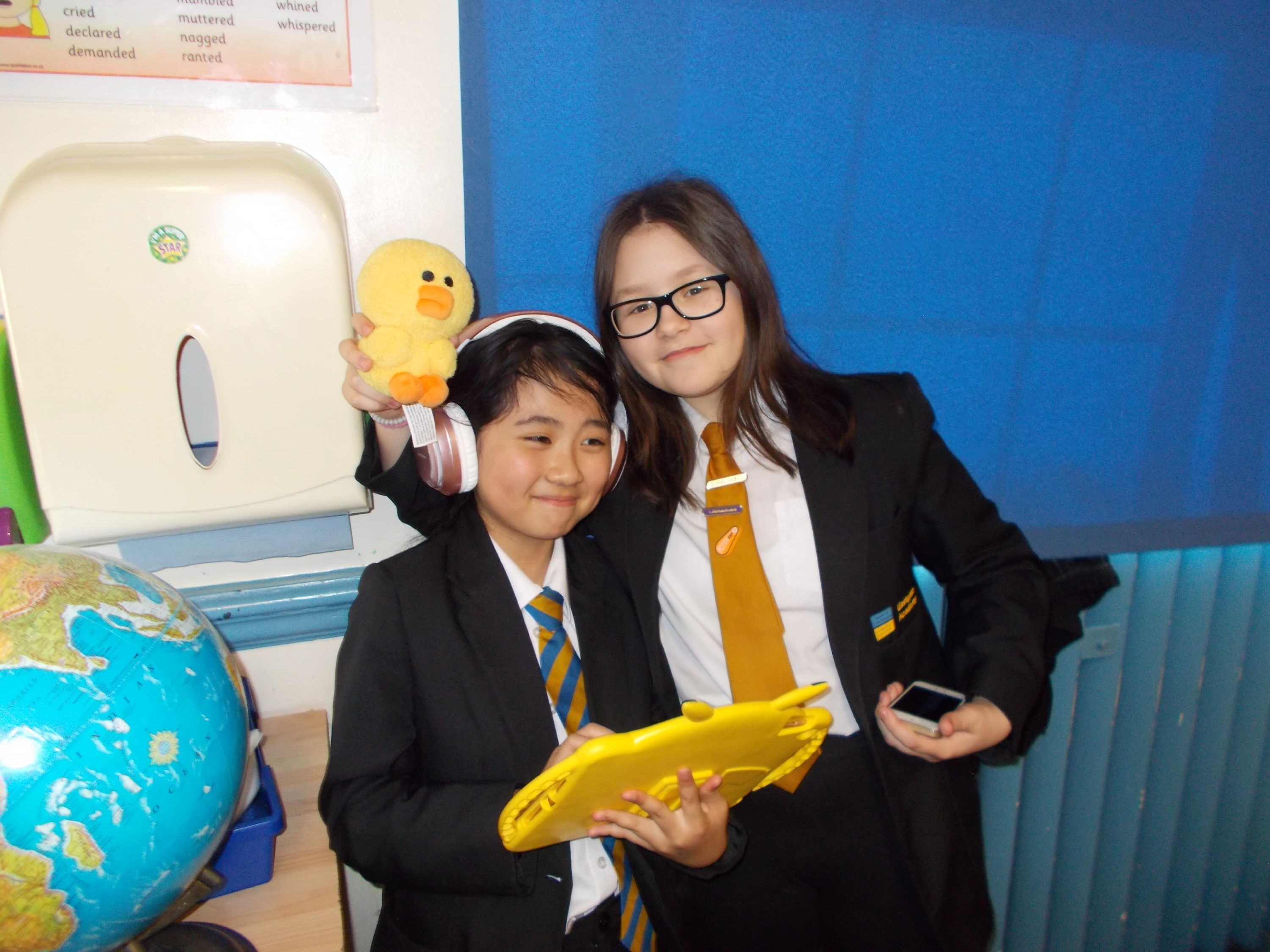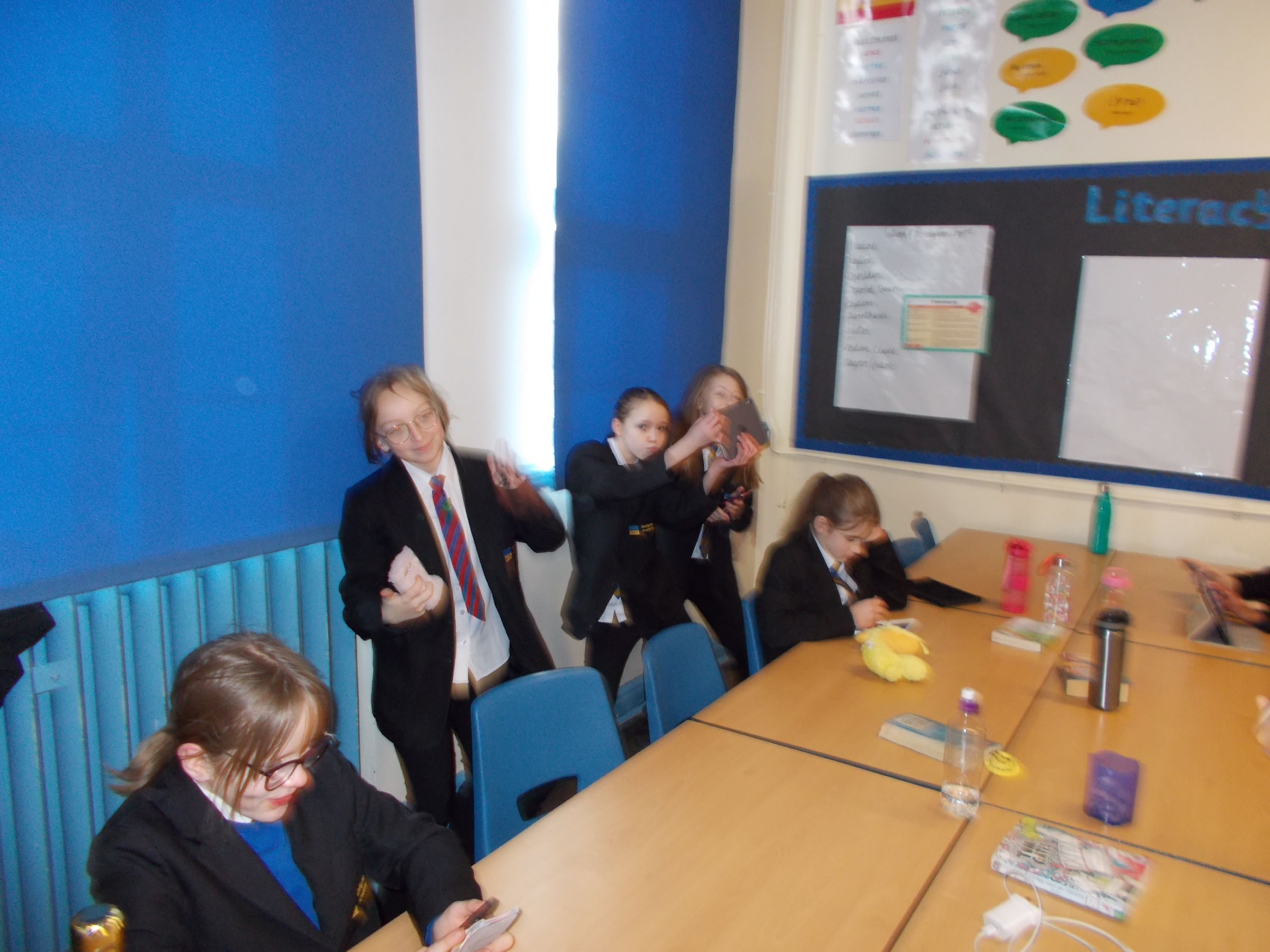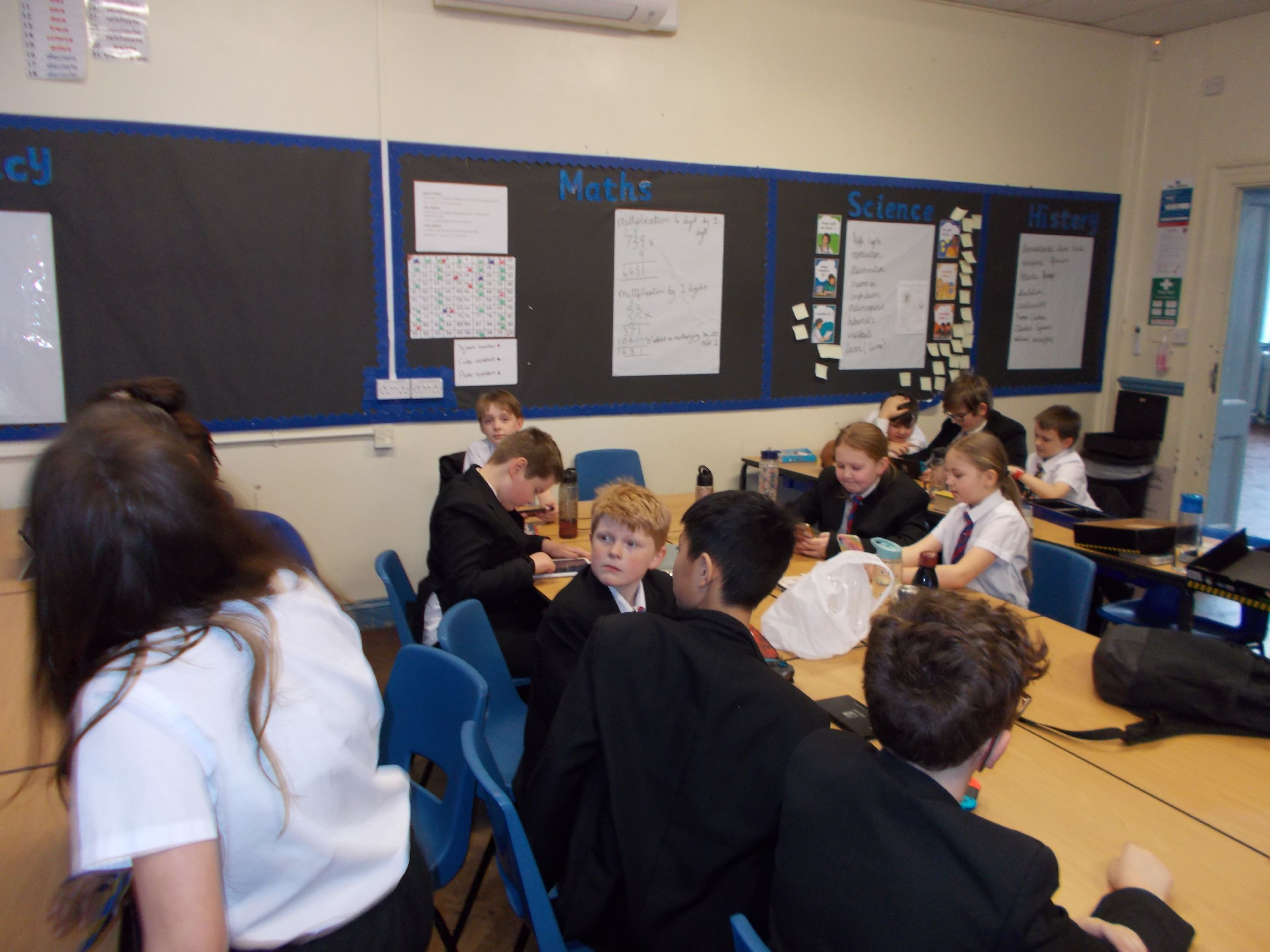 Owls Class celebrating their Attendance award with party food and electronics!
Week Starting 31st January

A very proud Star of the Week.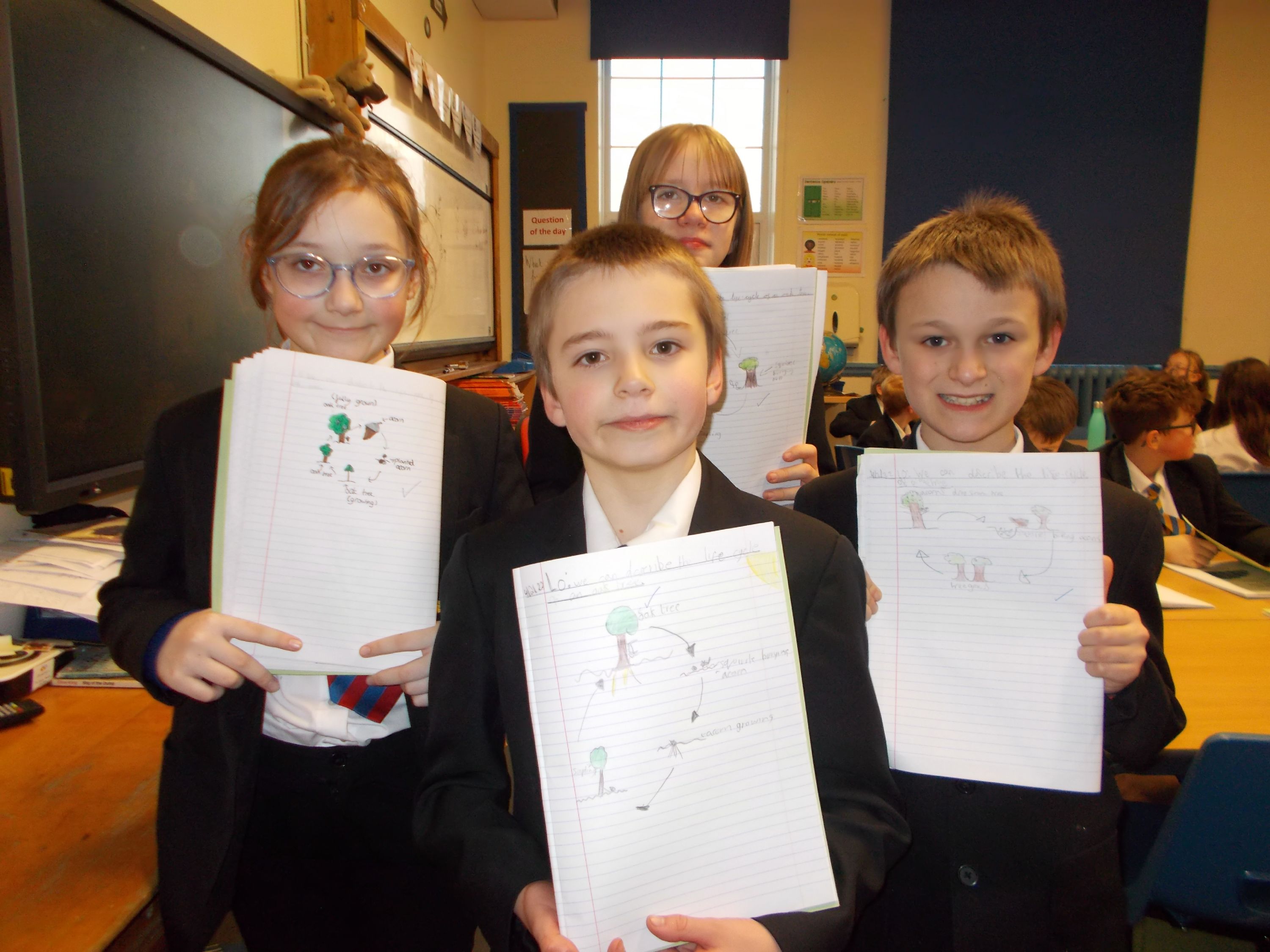 Successful Science work on life cycles.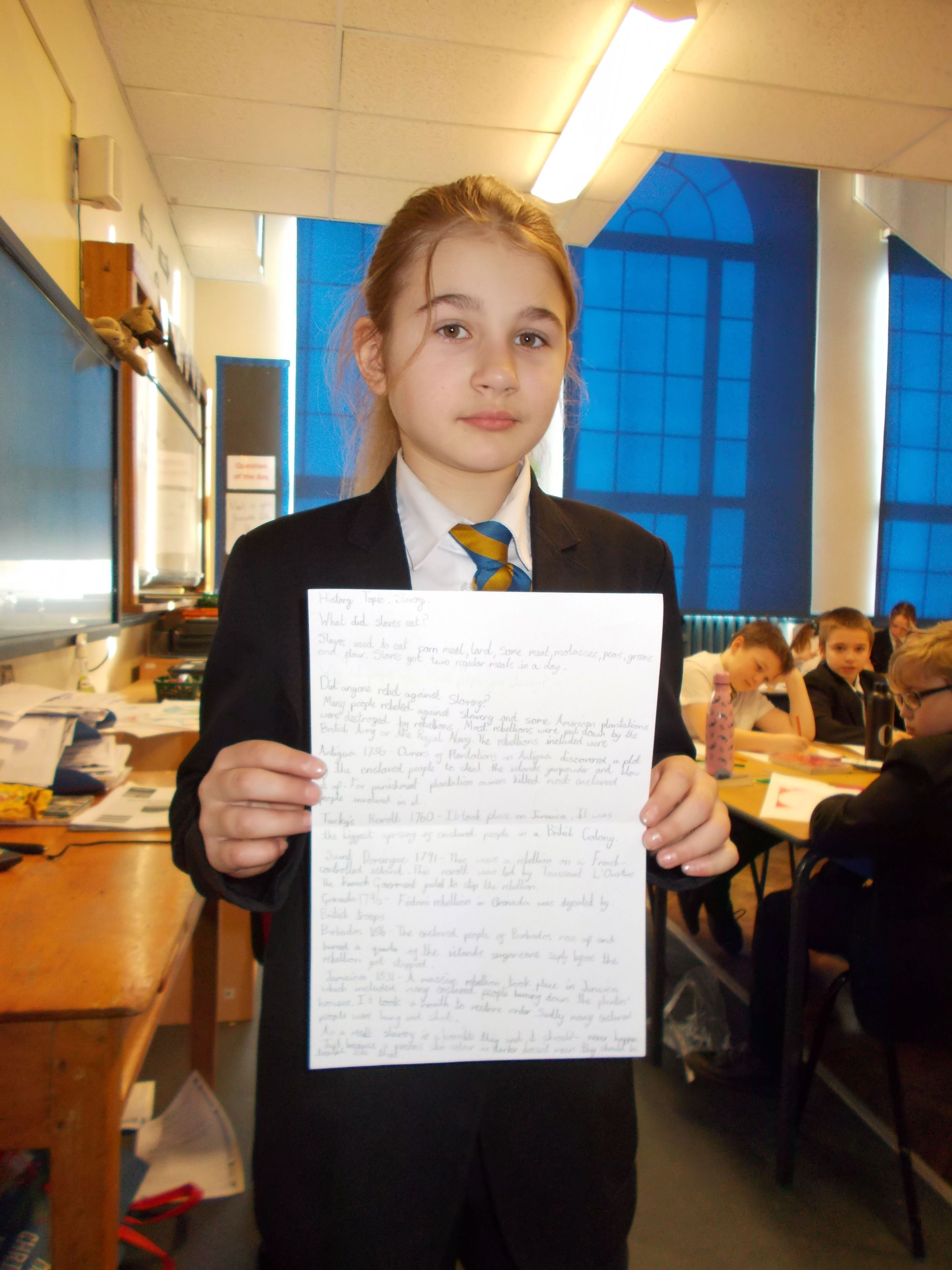 Excellent research in History - without being asked and all completed at home!
Week starting 17th January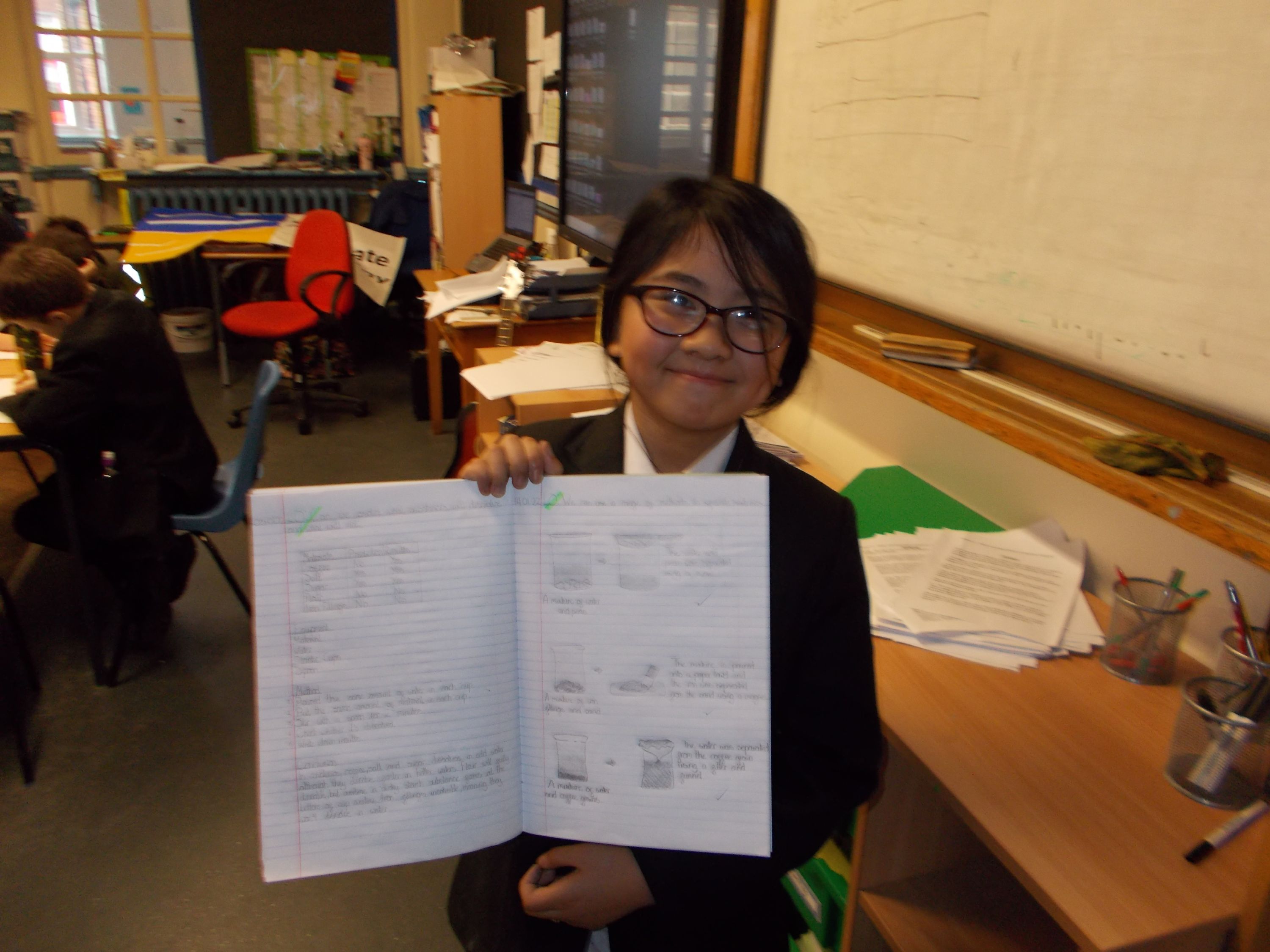 Owls' Star of the Week with her excellent Science work.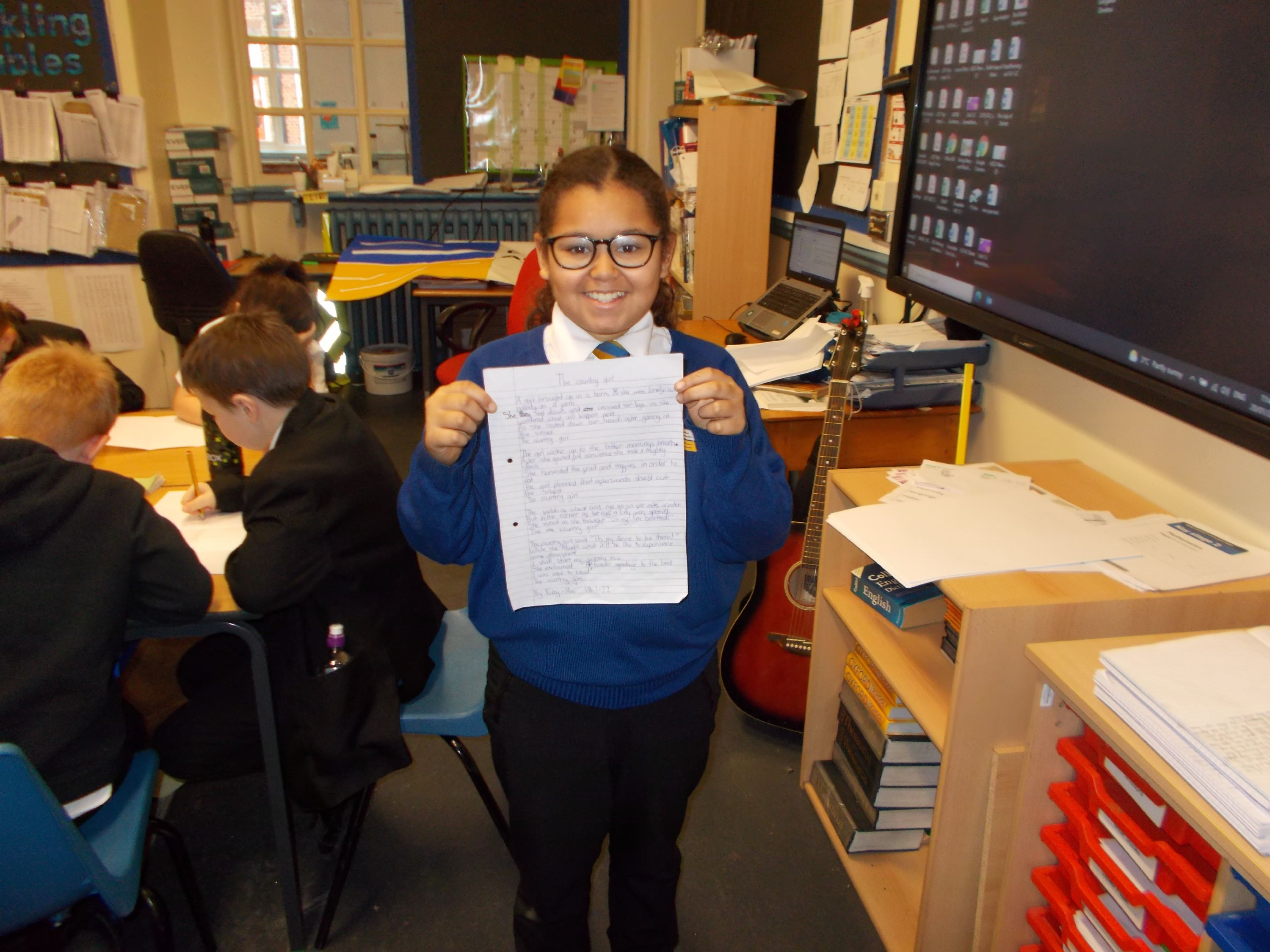 A poem written at home inspired by our reading of 'The Lady of Shalott.' It is the result of several hours of work - very well done!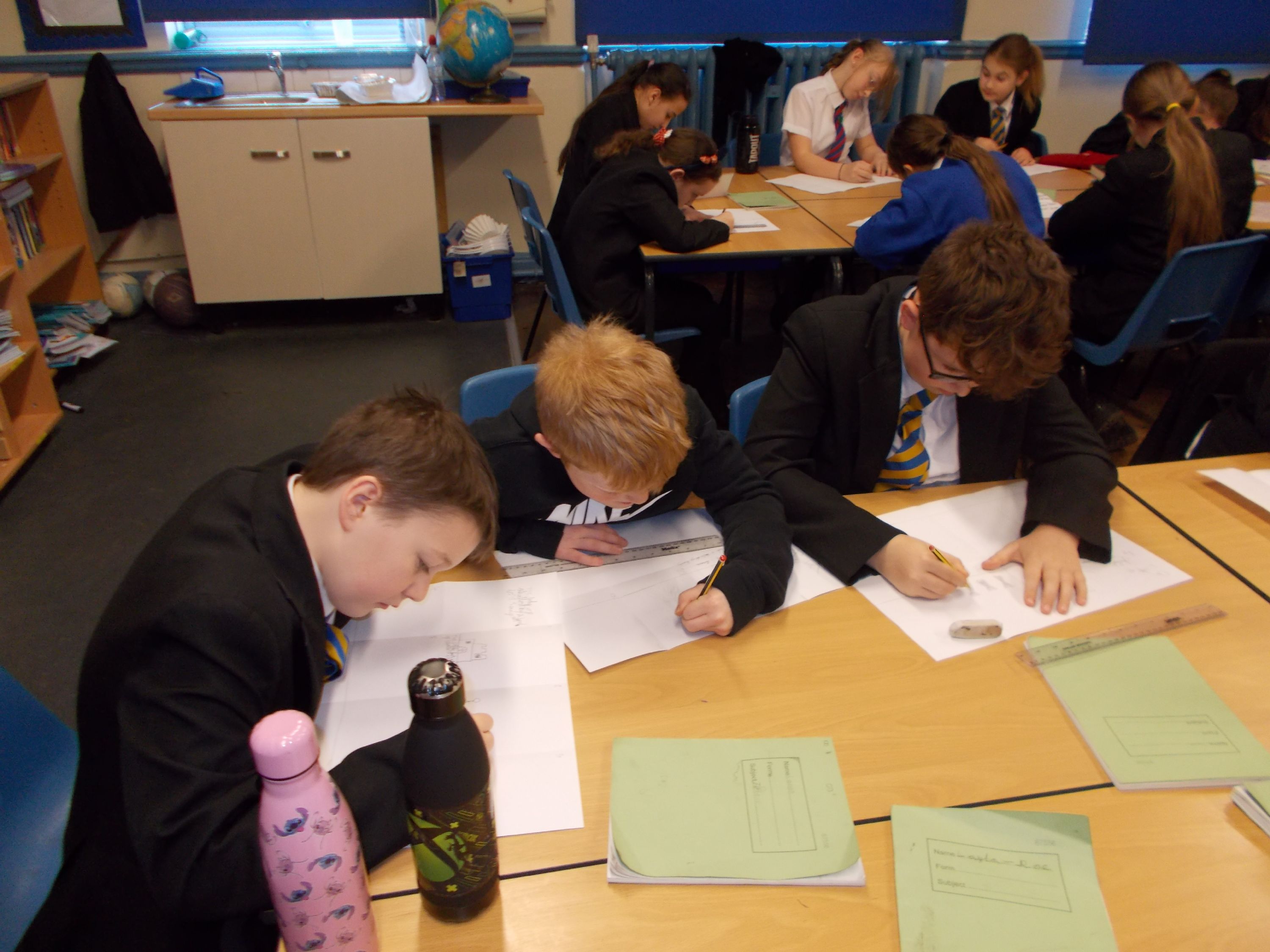 Some of the boys working hard on their 'comic strip' outlining the events in the narrative poem - 'The Lady of Shalott.'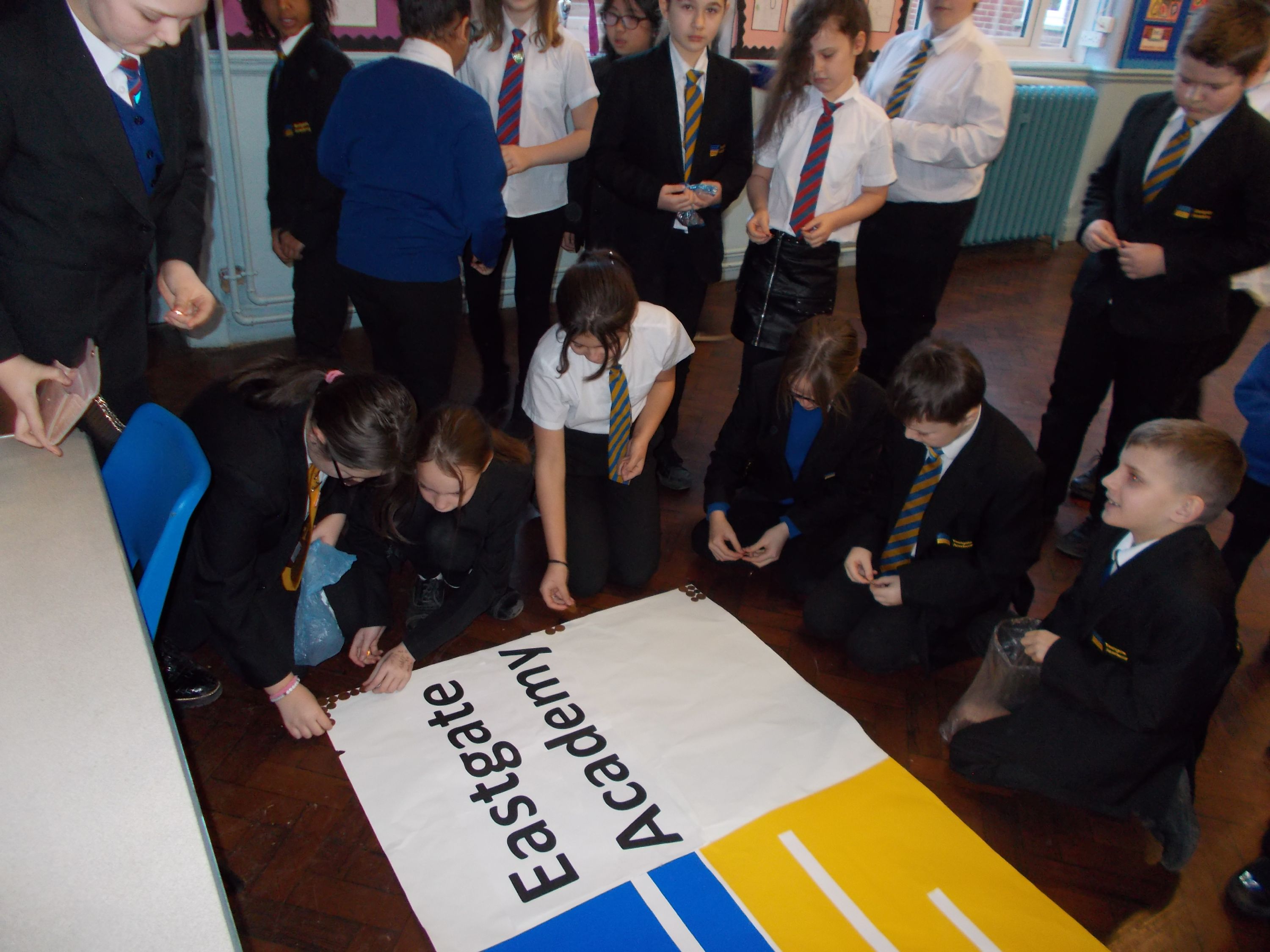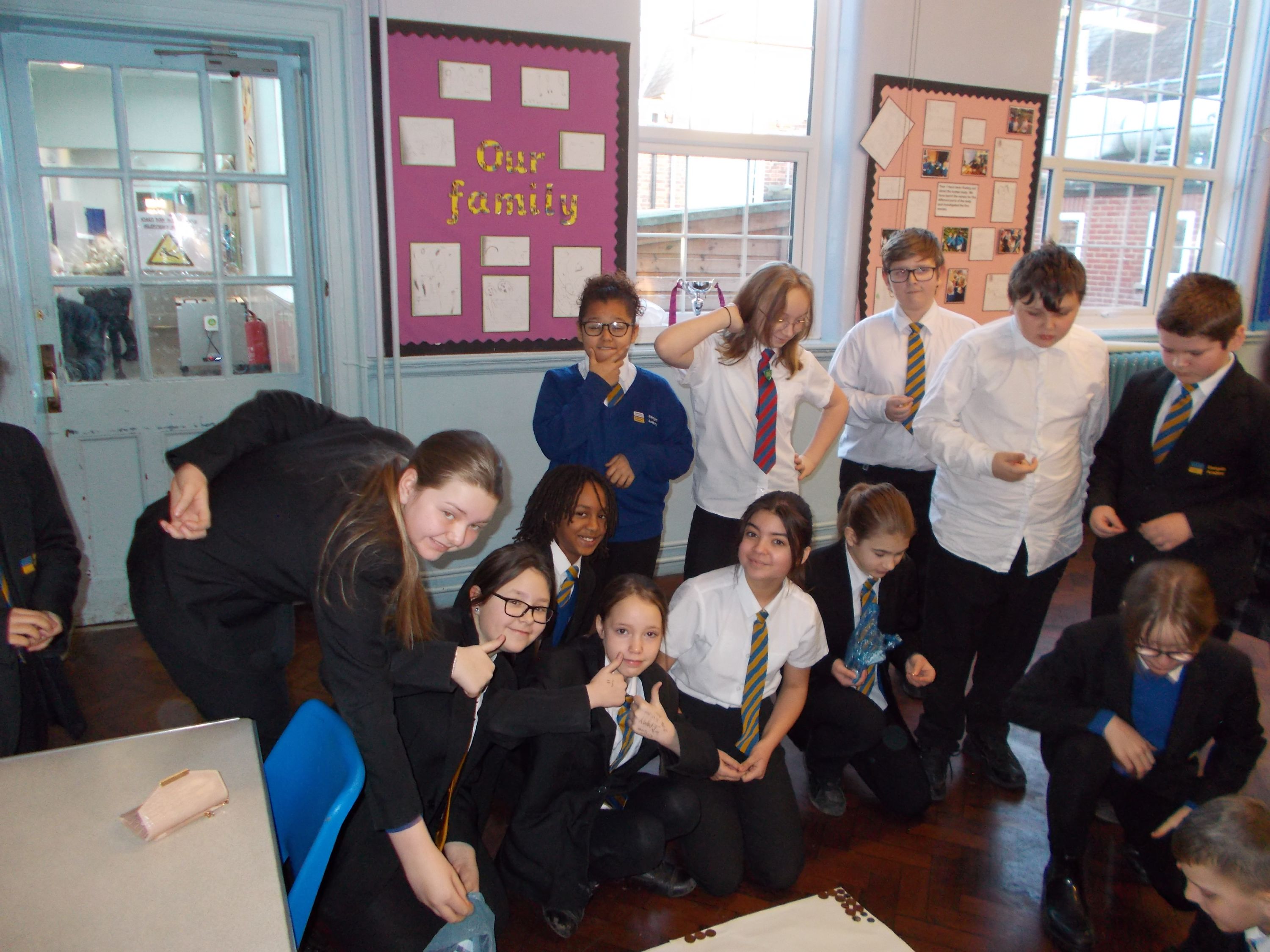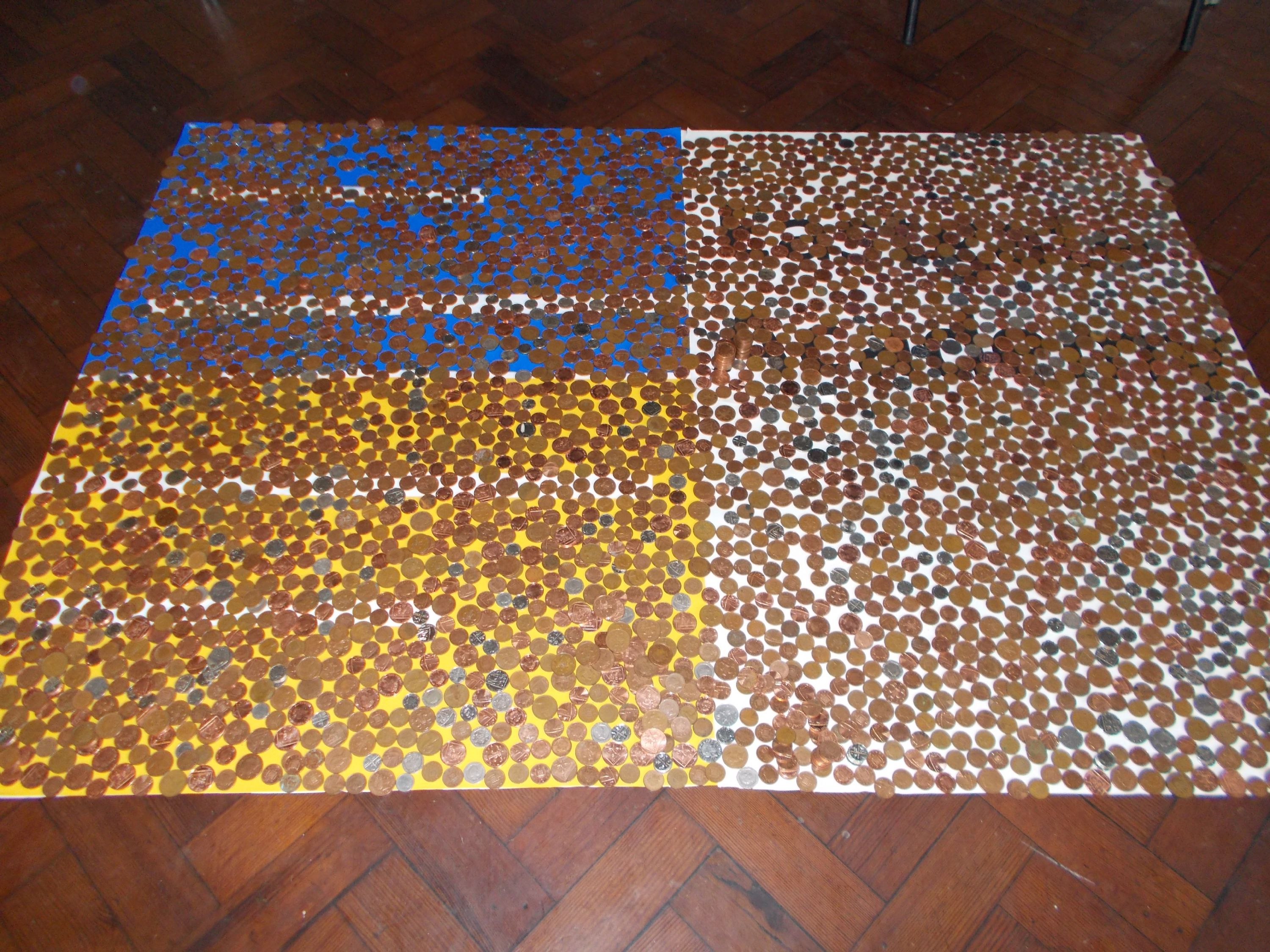 Owls class helping to cover the school logo in coins to raise money for Eastgate.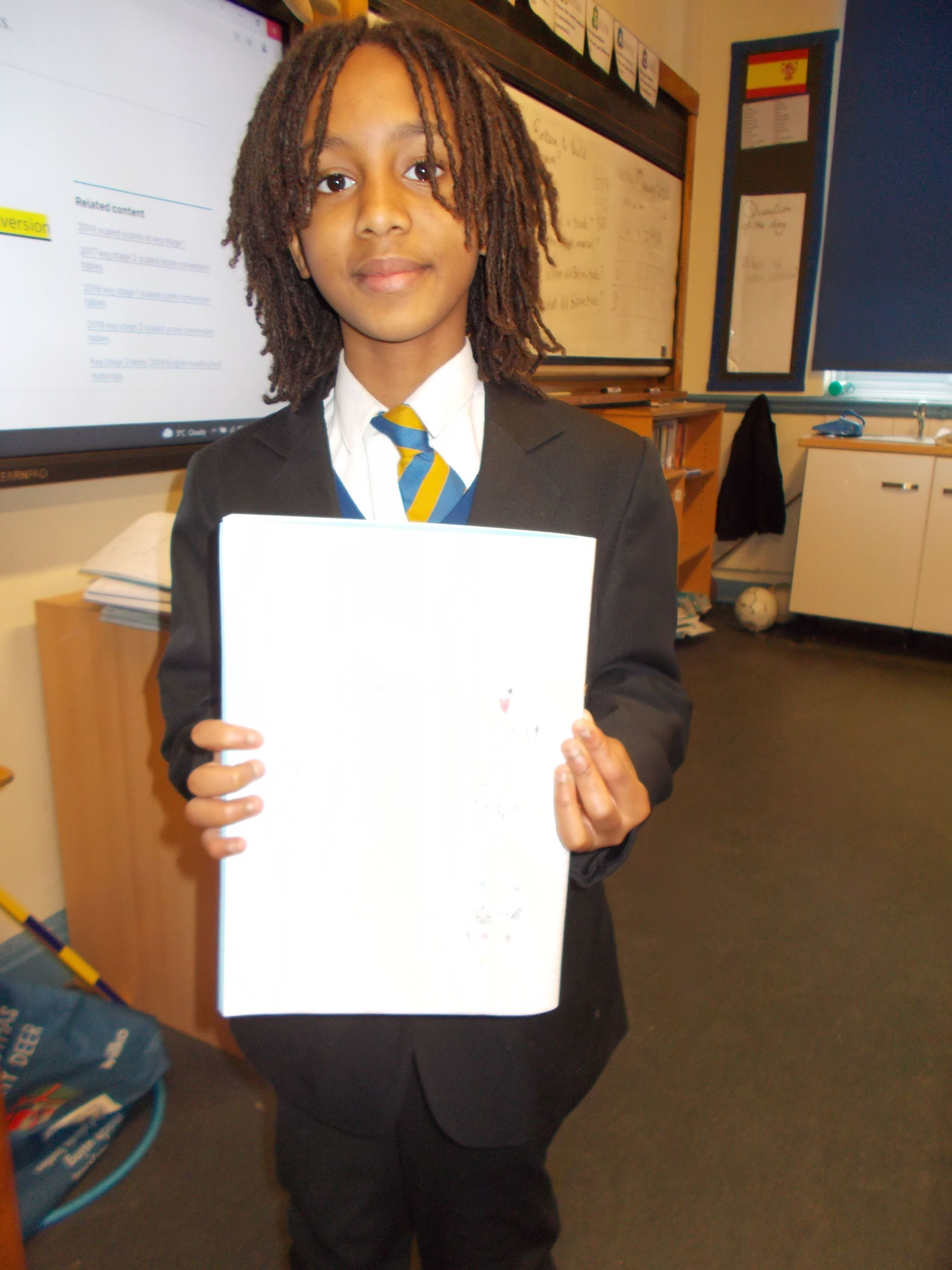 Some lovely Spanish work on the months of the year.
Owls 7-1-2022
Welcome back and a Happy New Year from everyone in Owls class.
We have made a super start to the new term and are looking forward to learning lots.
Here are a few pictures for you all to enjoy. Some of them are from last year from our extremely popular Christmas service at the church. There are also some examples of our finished phone cases.
Also included are some images of our Science experiment from earlier this week, where we tested whether materials would or would not dissolve in water.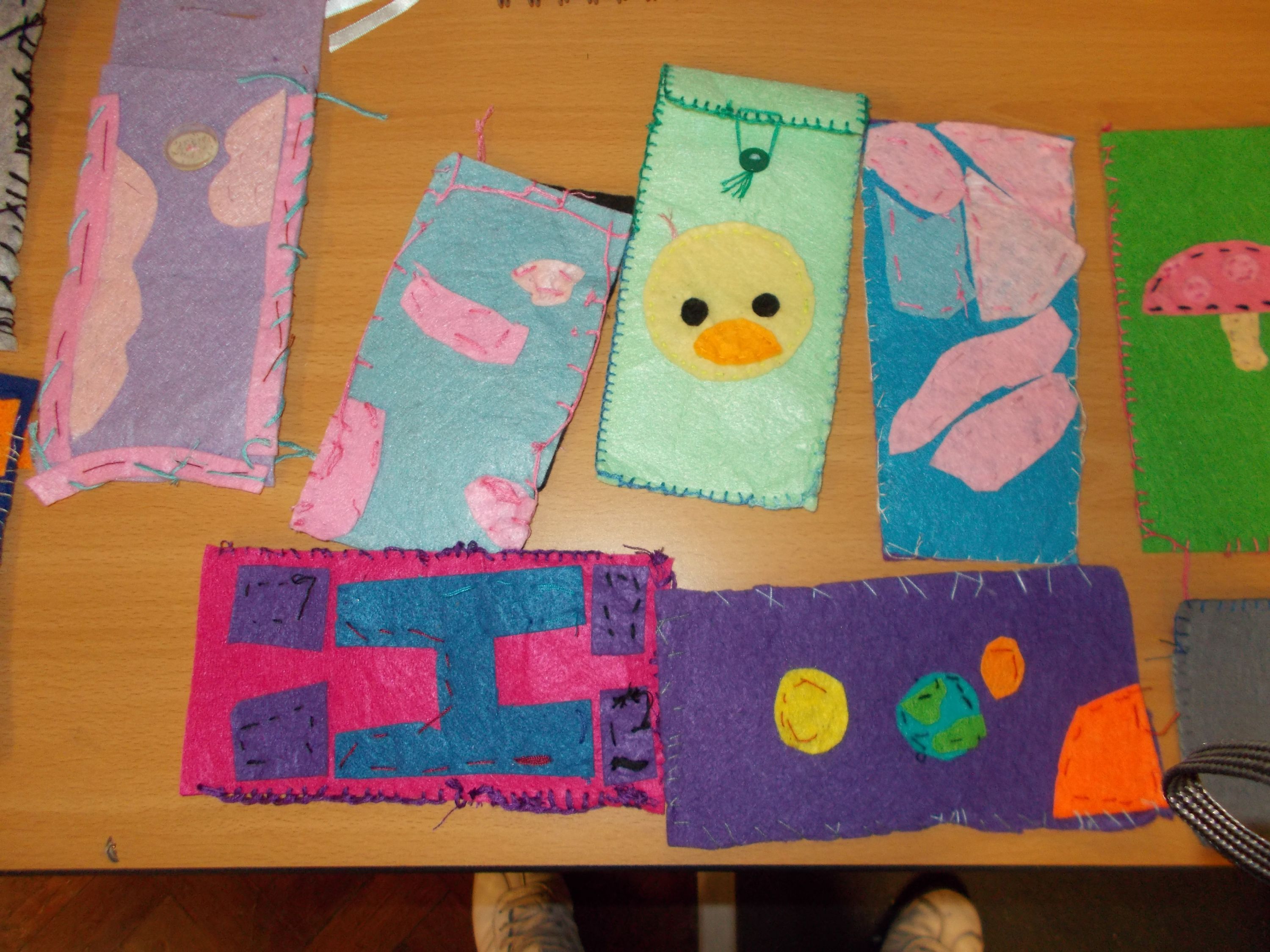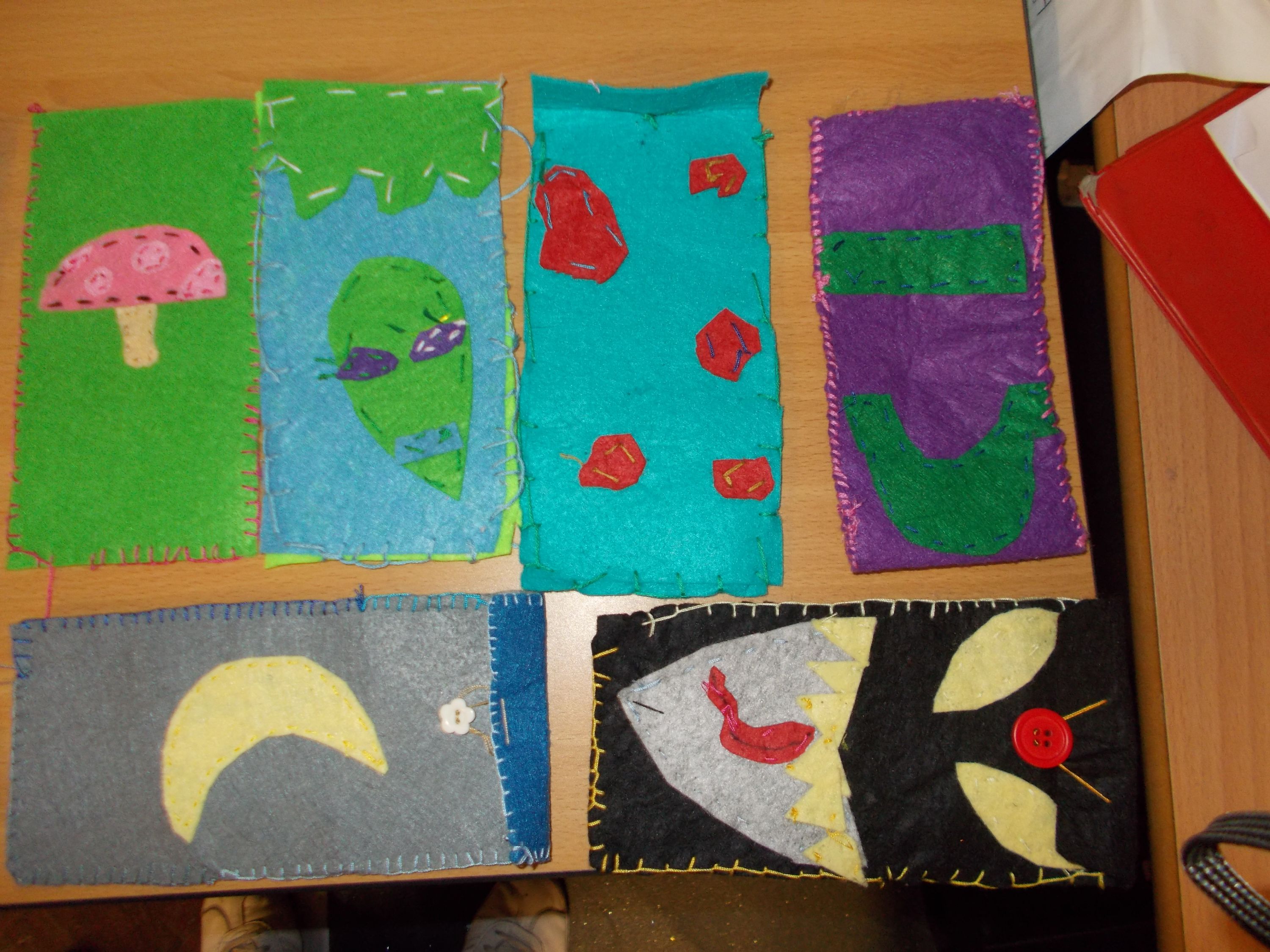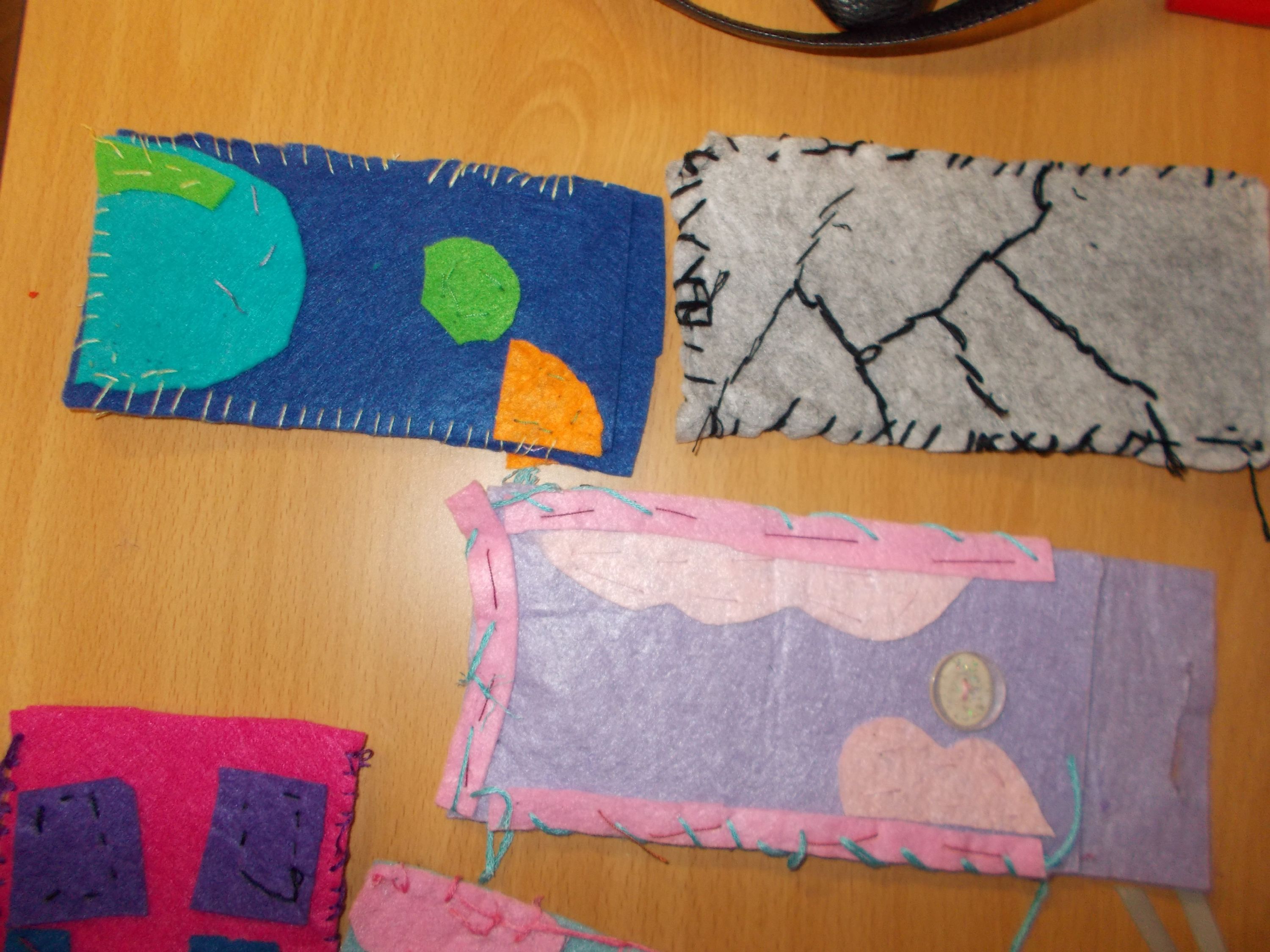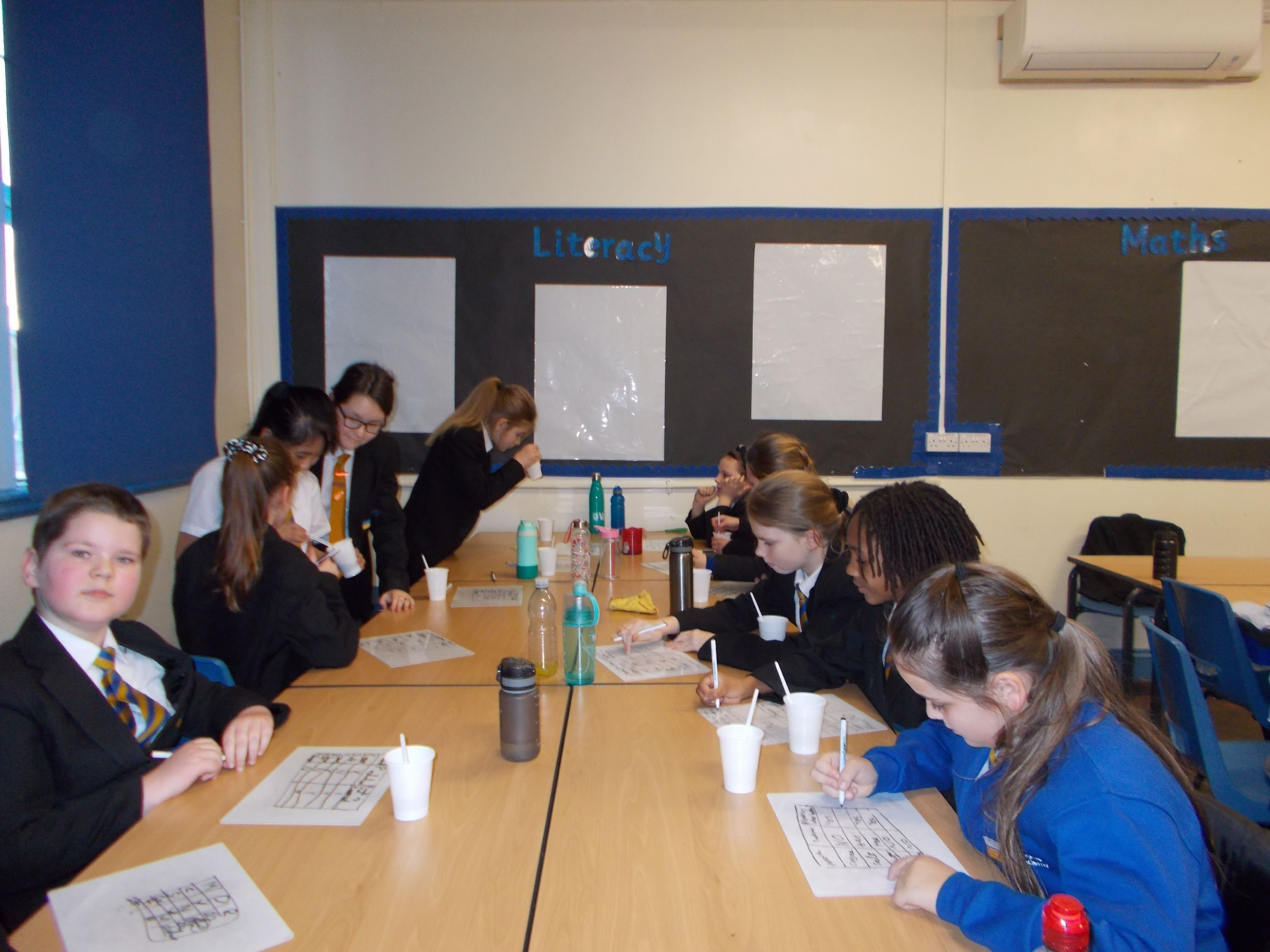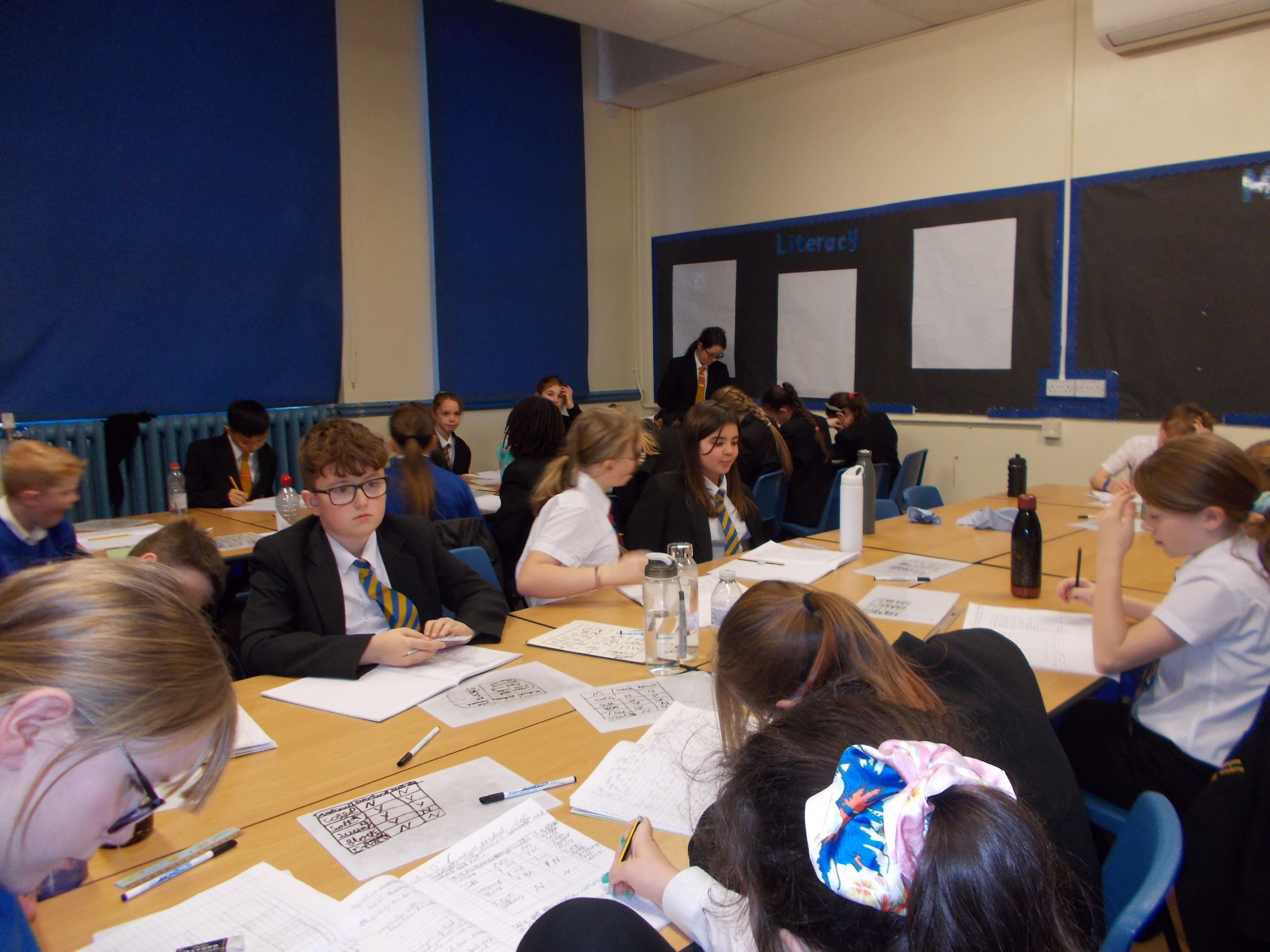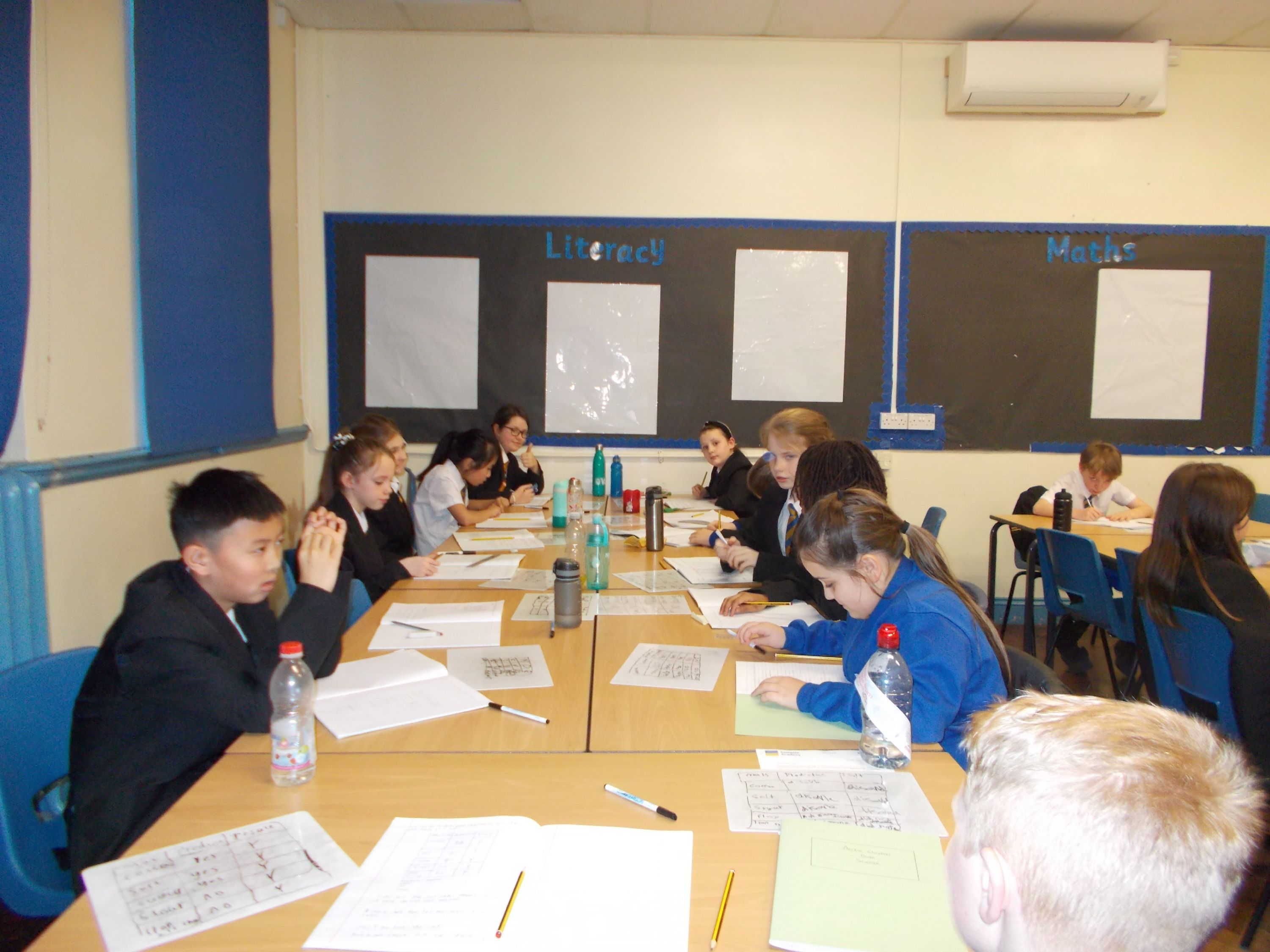 Owls 10-12-2021
There has definitely been a 'Christmassy' feel about this week.
We have really enjoyed the opportunity to see the infants in their dress-rehearsal for their Nativity performance.
We have also been working hard on our part for the Christmas service which will be held at the church next week. Owls class have combined with Magpies to sing 'Do they know it's Christmas?' and it is going very well. The Year 6 children have also written and practised the readings in between each group of songs.
In other work, we have been working 'flat-out' to finish our Arabian Nights tales as well as working on fractions, factors and prime numbers in Maths.
We have also learned how India once became part of the British Empire.
Best wishes for the weekend
Mr Hothersall, Mrs Mason & Claire.
Owls 12-11-2021
We've had another busy week in Owls class.
In Literacy, we have again been teaming-up with Magpies class to re-tell traditional tales. This is in preparation for writing and to analyse stories from the Arabian Nights in order to identify descriptive details and phrases which will help us write effectively in that style.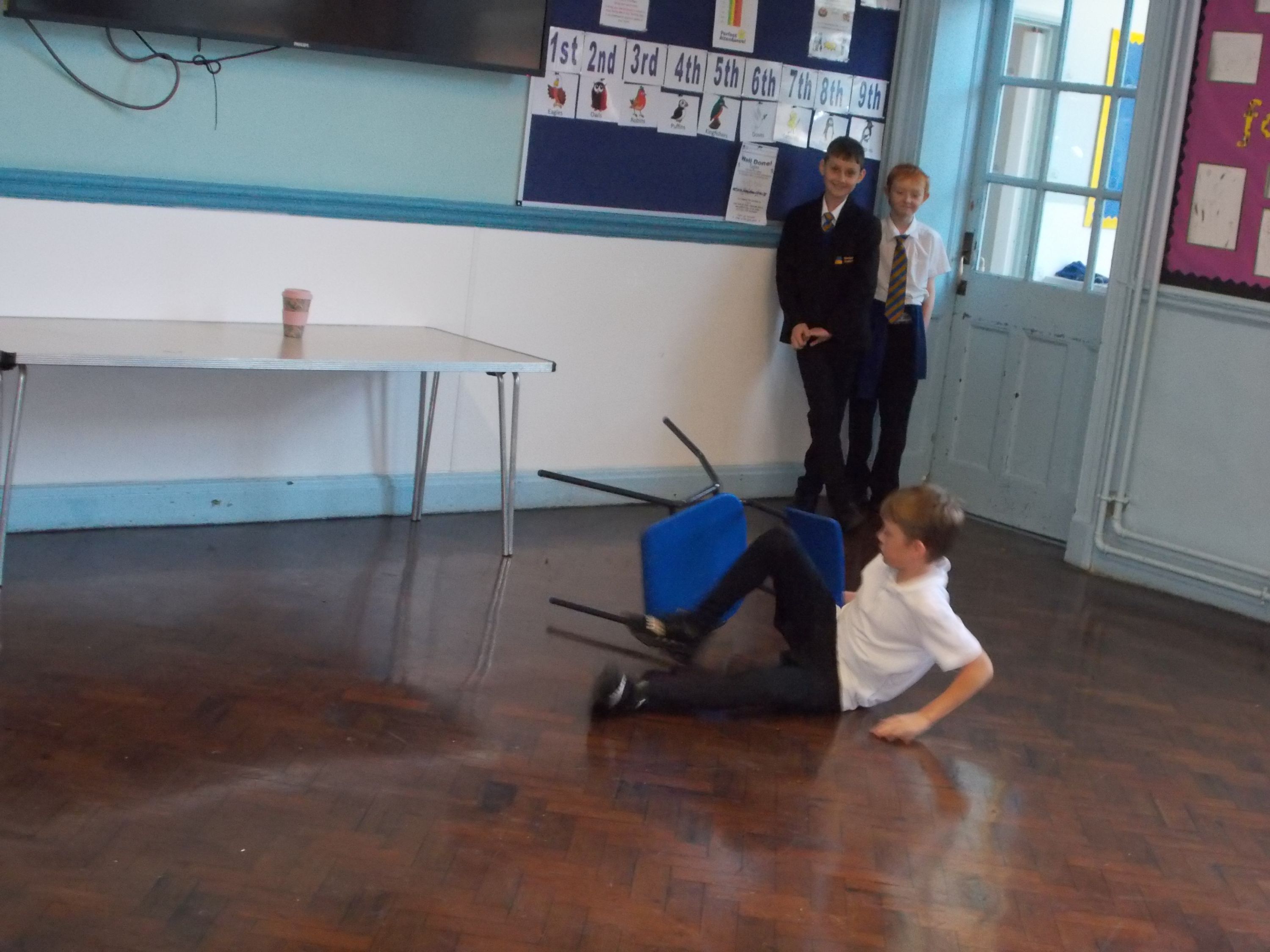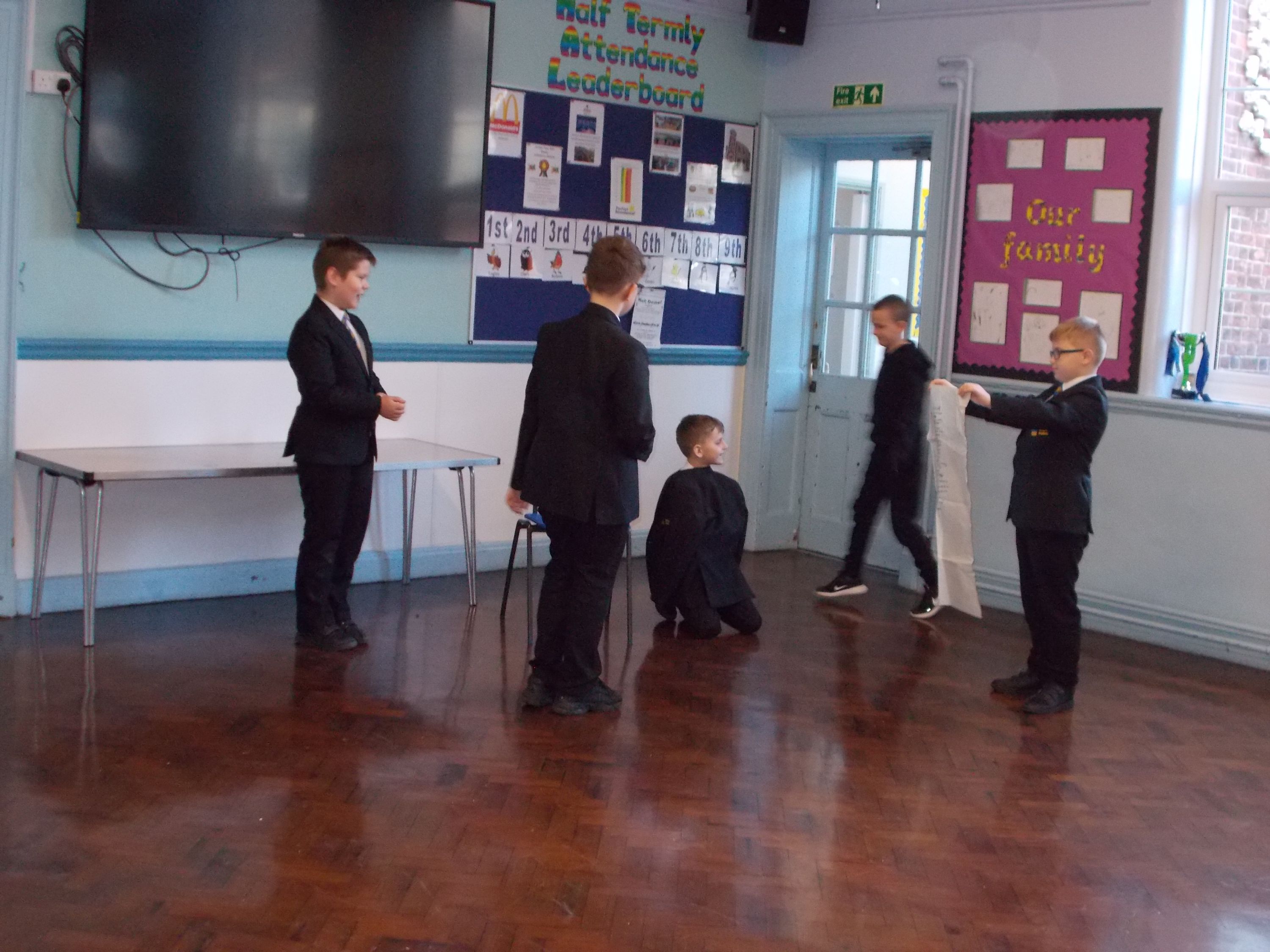 We have also begun a new reading scheme (FRED's) which is helping us to develop our vocabulary and focus on answering a range of comprehension questions.
In Maths, year six have been learning a range of techniques to make mental calculation easier whilst Year five have been learning about estimation, rounding, multiplication and subtraction. Both year groups have also been tackling some 'SATs style' arithmetic problems.
In Geography, we have completed our work on 'Spatial Sense' by learning about how the height and shape of land is shown on a 2D map. The children have been learning about contour lines. I had the bright idea to build a landscape out of plasticine in my lunchbox and pour water over it to show where each contour line would go. It seemed to be quite a successful demonstration (see photos) but since then my dinners have tasted a bit 'rubbery'. (I might use a different container next time.)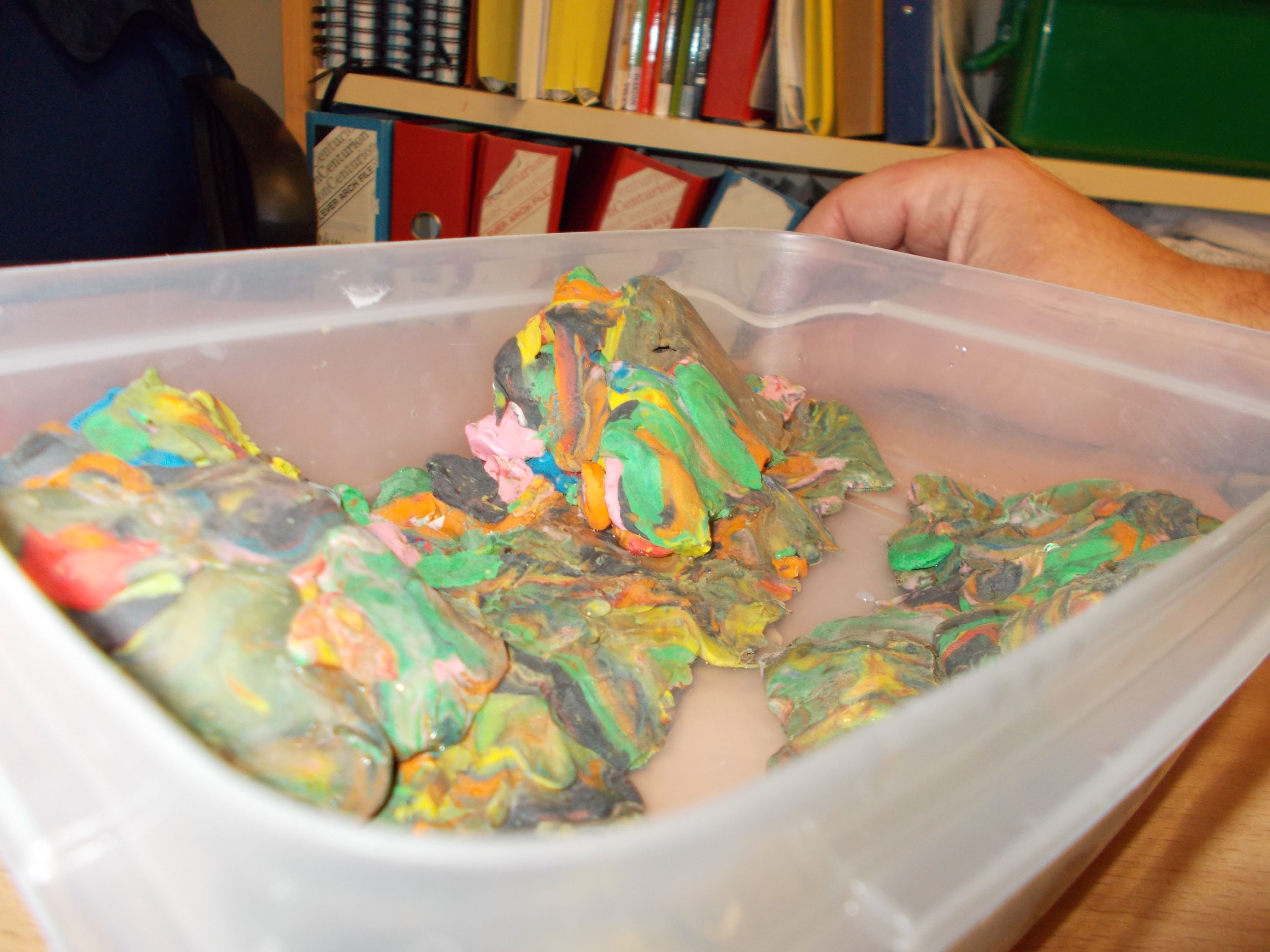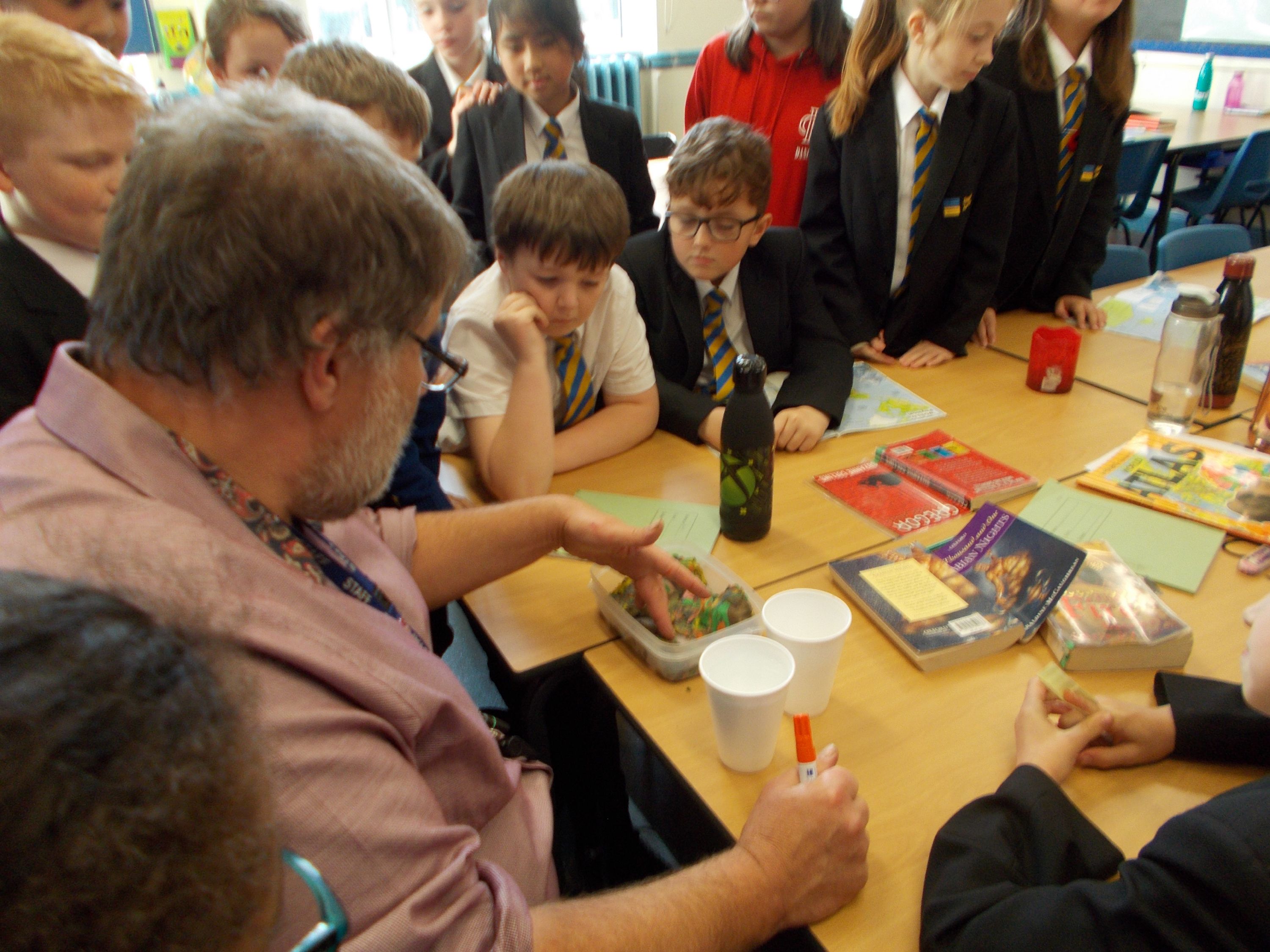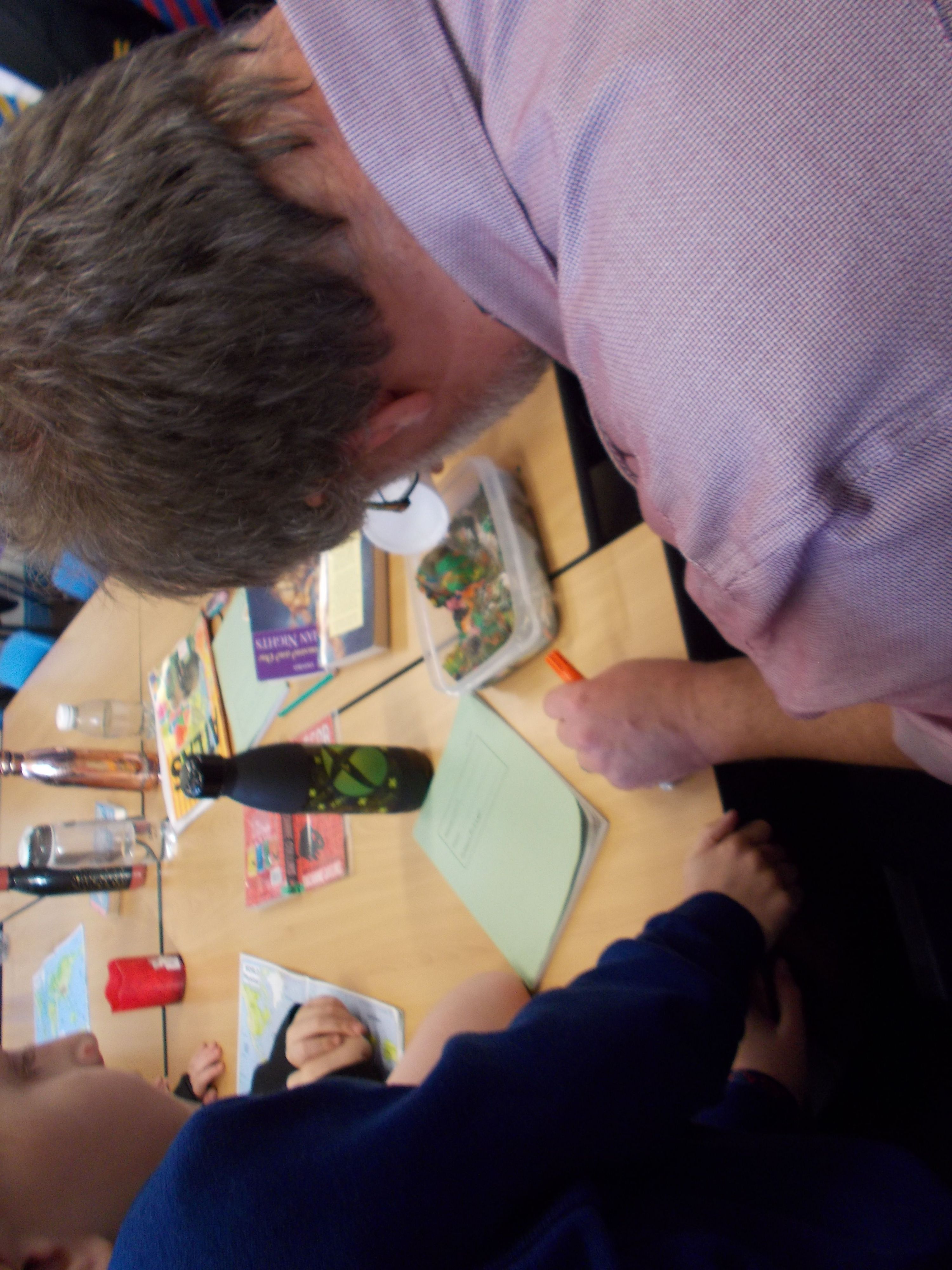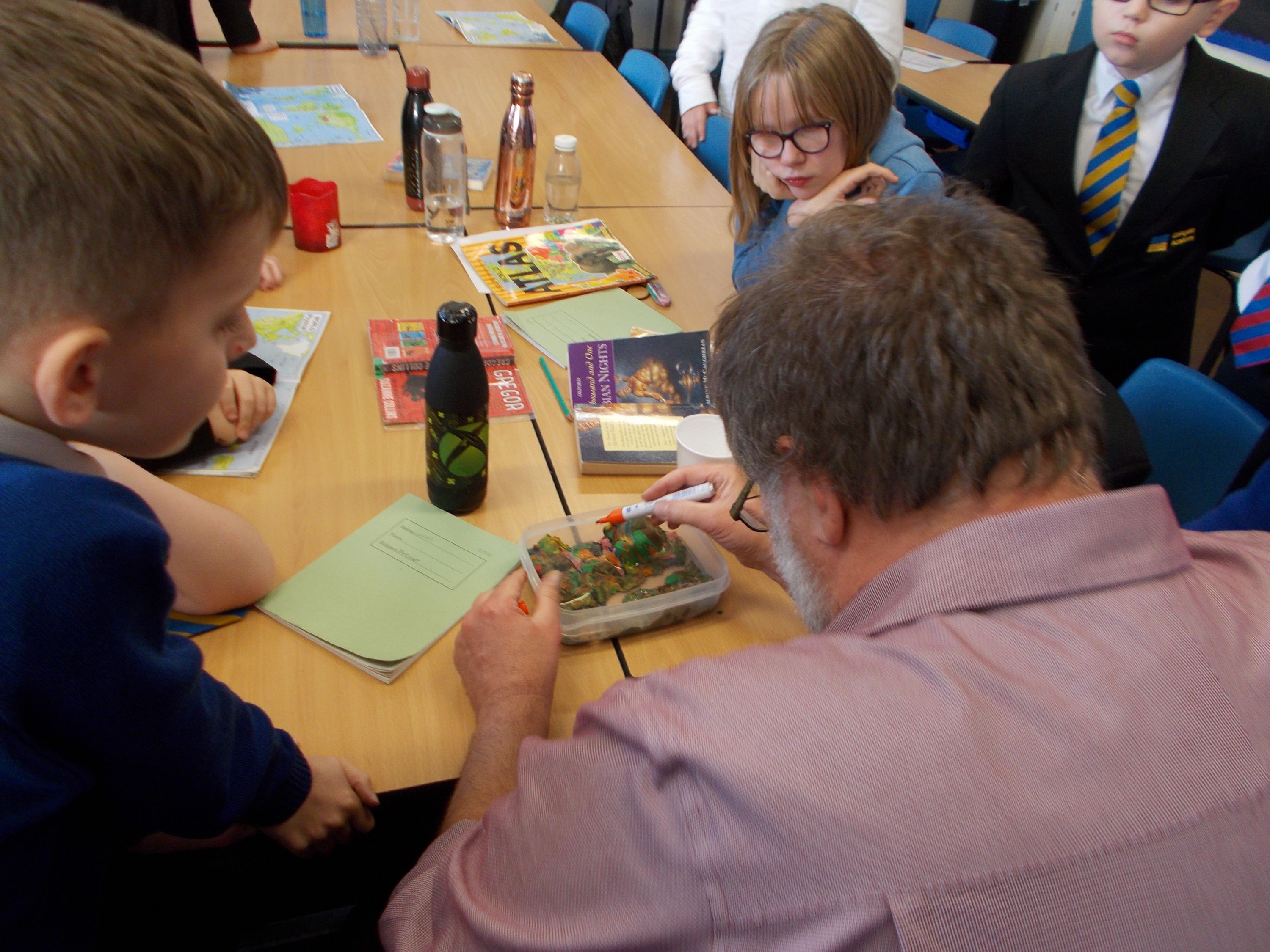 In our final computing session of the coding topic, the children have been using Purple Mash to create games which need a character to move. They have used code to make their character move at different speeds and in different directions depending on the way that the player swipes the image on the screen.
Our DT topic has continued well as we have begun to make our phone cases. The children have used templates to cut the fronts and backs of their cases. They have also prepared their own templates using tracing paper in order to cut the shapes that they are using to decorate their pieces. Some children have begun to use their stitching skills to sew the pieces together to make their final designs. Next week we will learn a form of 'blanket stitch' in order to attach the fronts of our cases to the backs.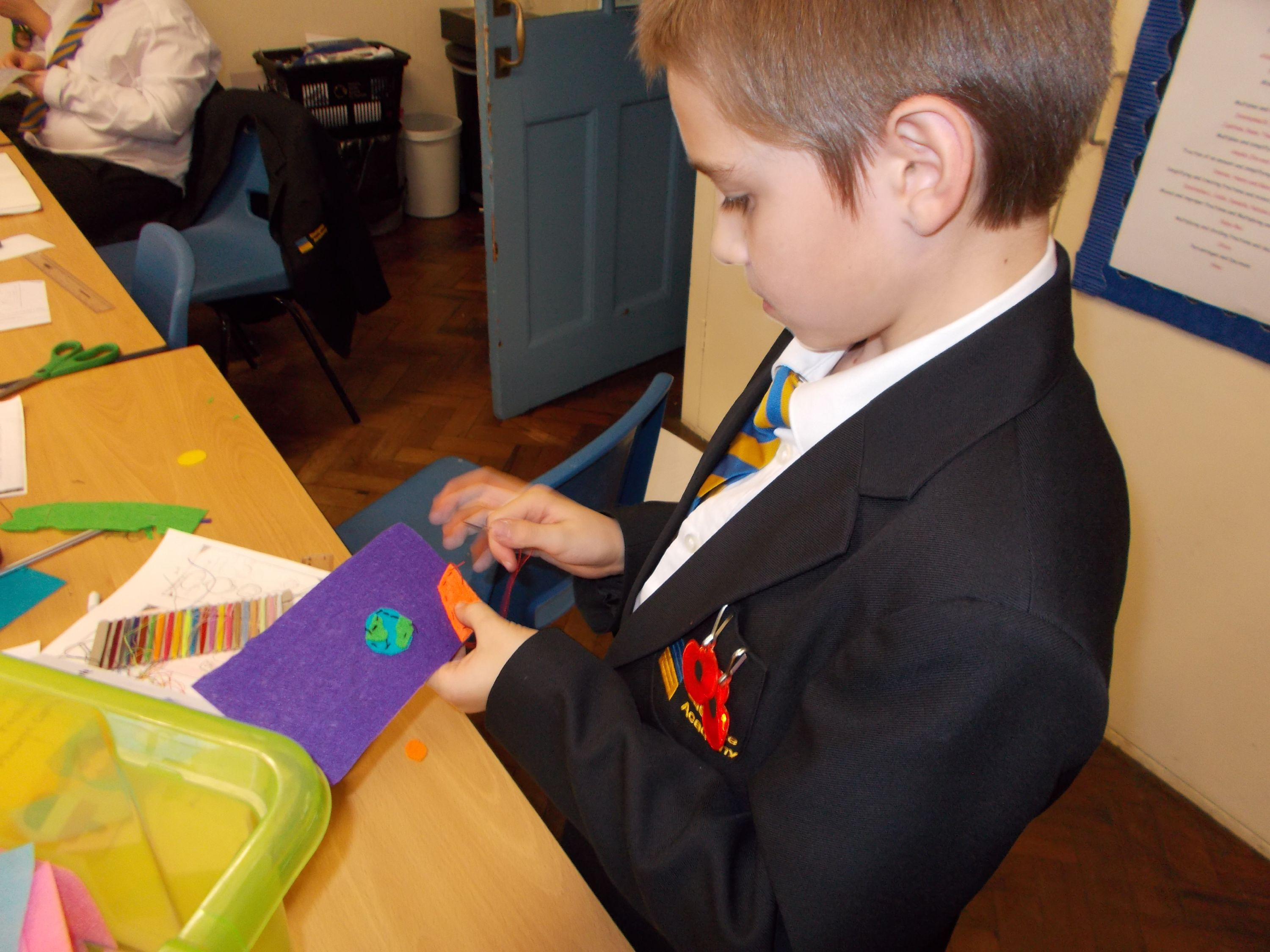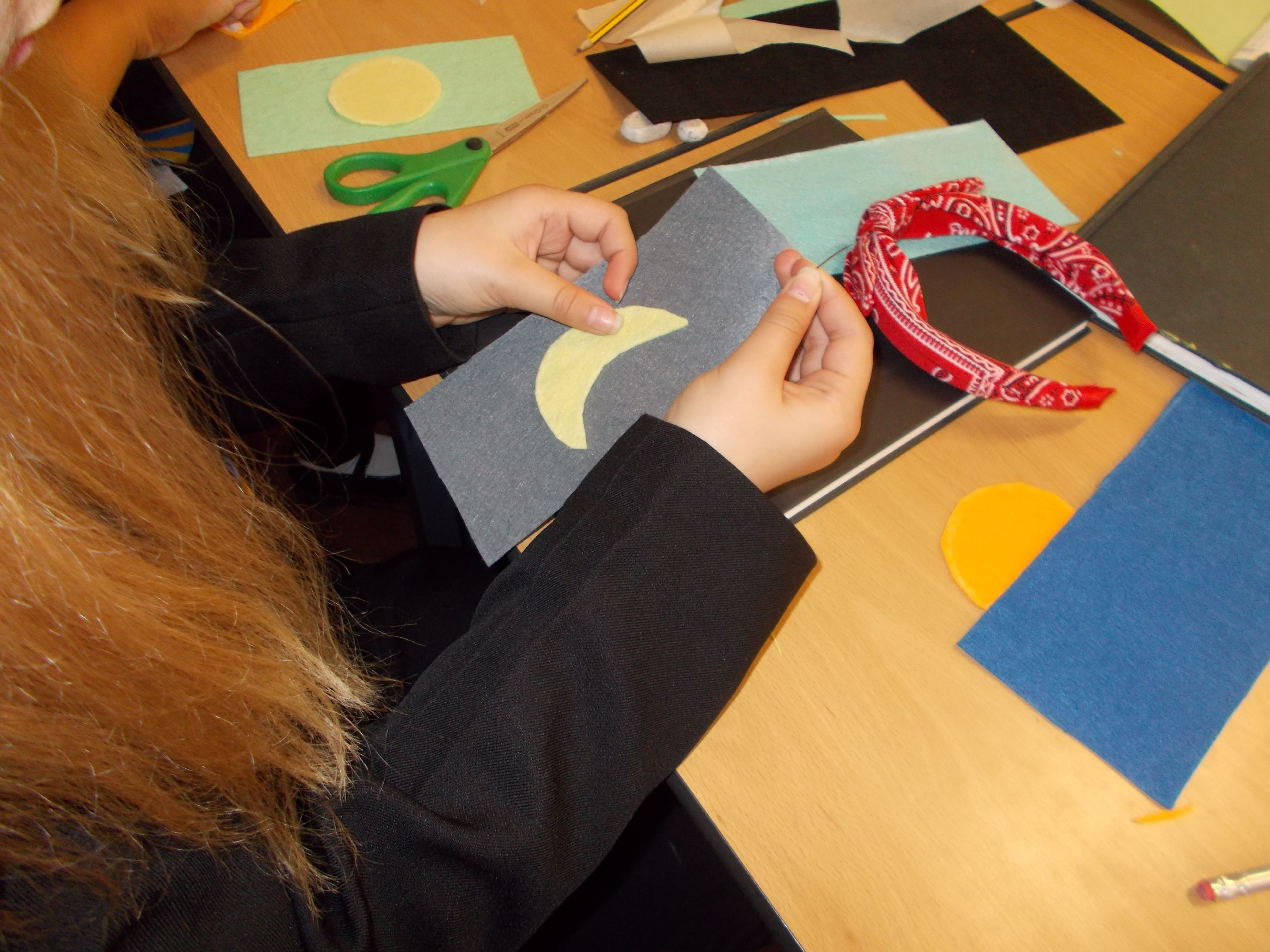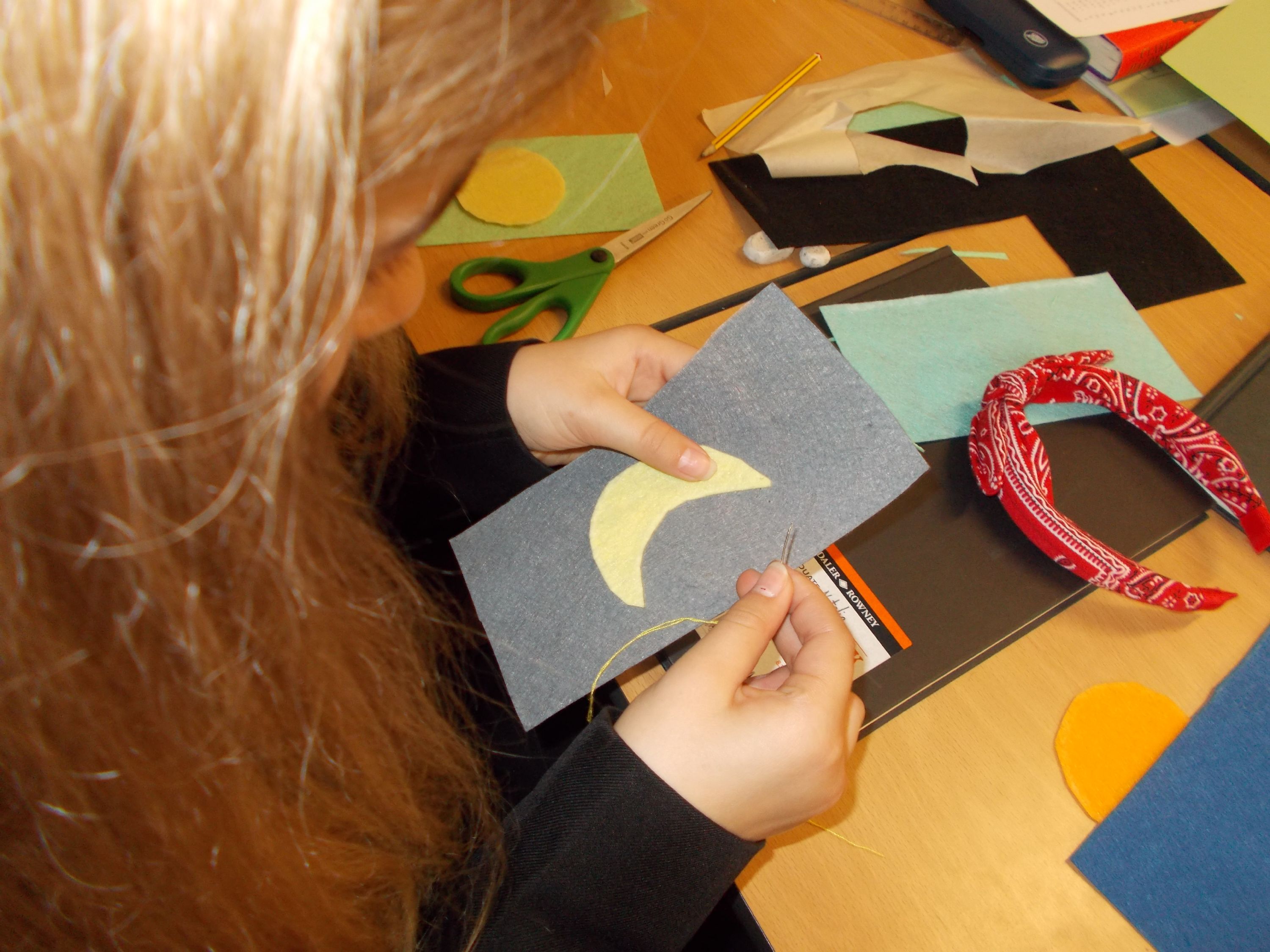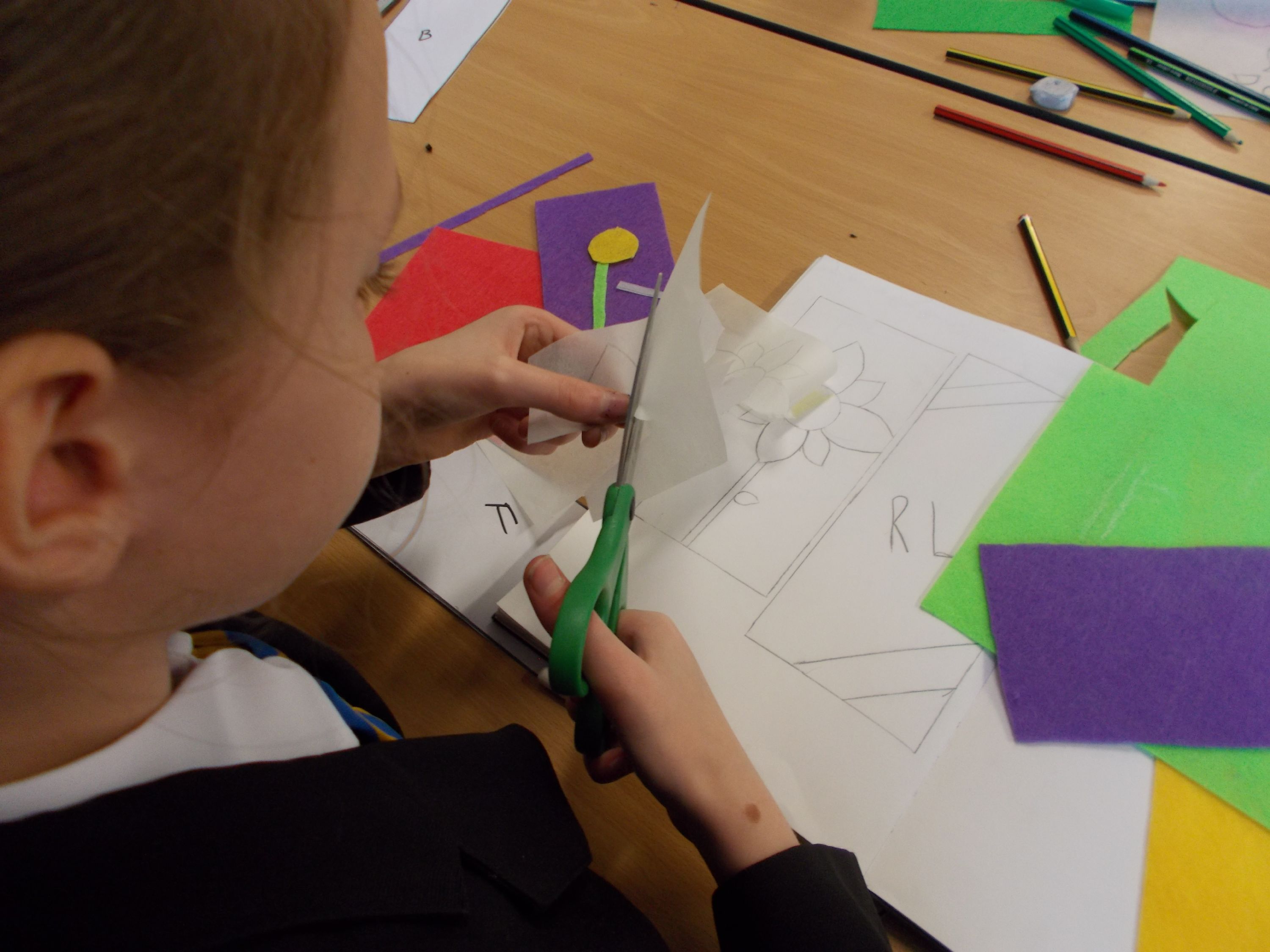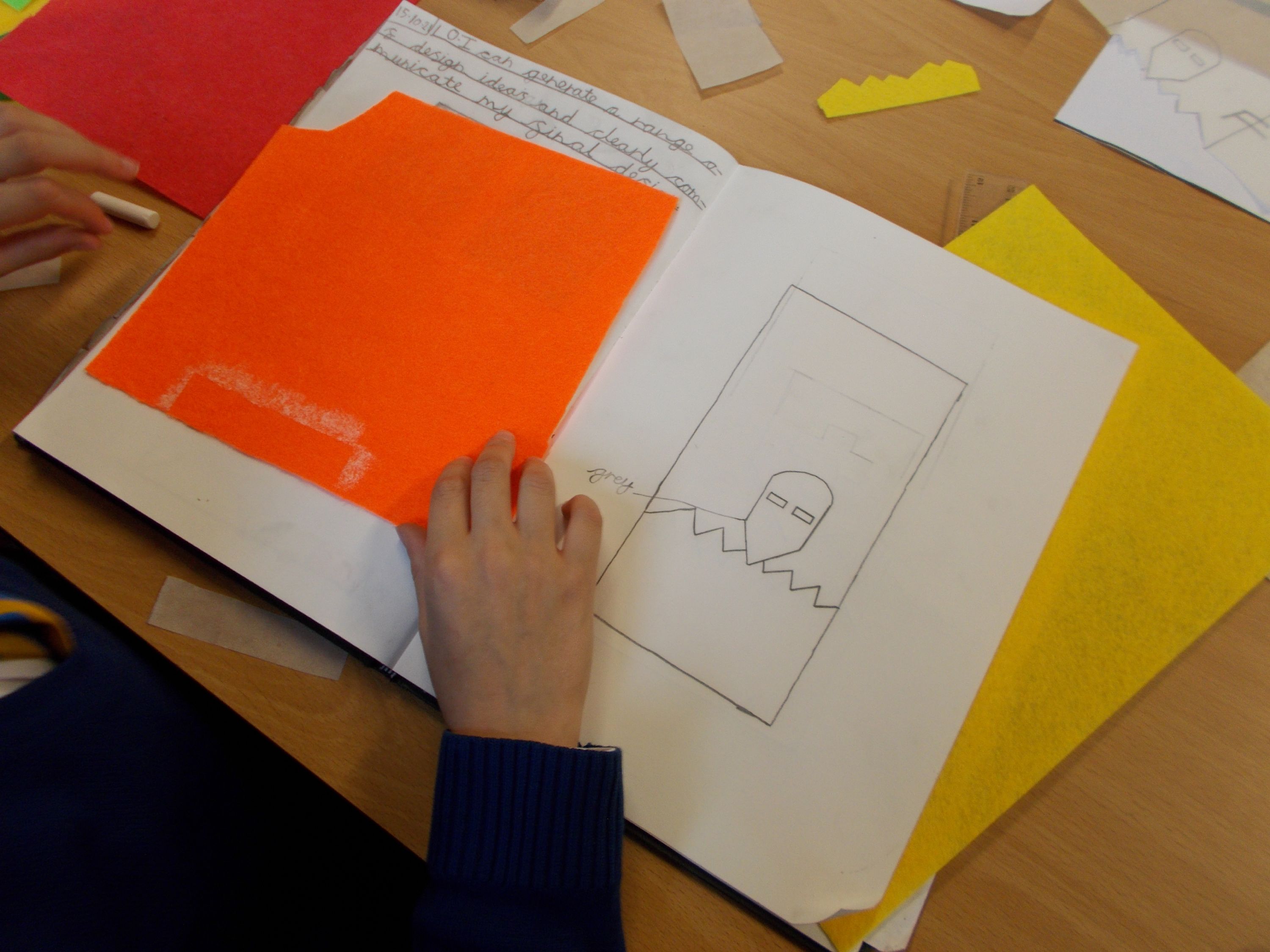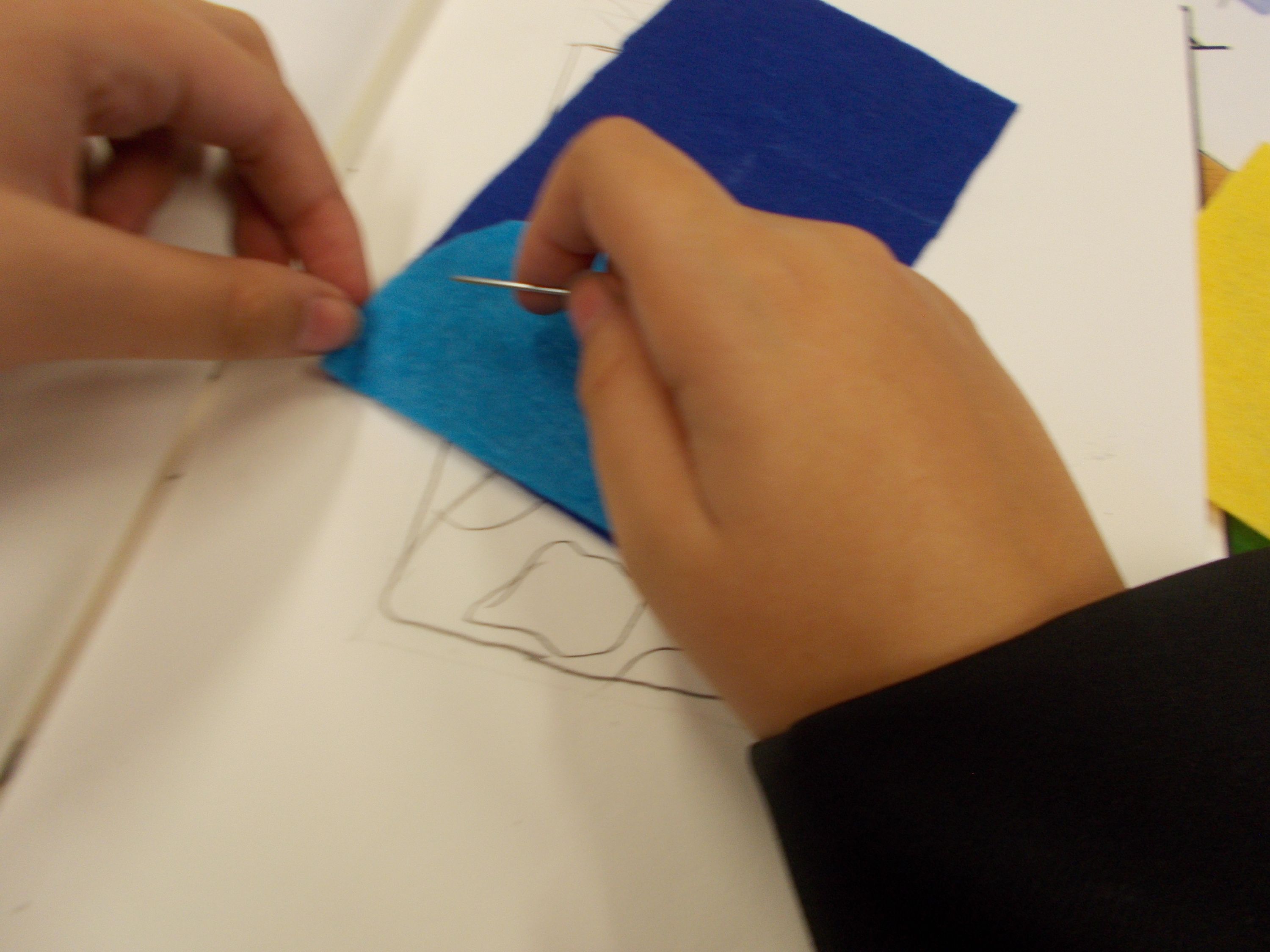 In Science, we continued our Materials topic with an experiment to look at how well cups made from different materials are able to keep water hot. We also tried a second investigation to see whether insulating the cups with cotton wool or tin foil might make a difference. The results were rather inconclusive for both tests but, as the pictures show, we had a good time and worked in a very scientific manner.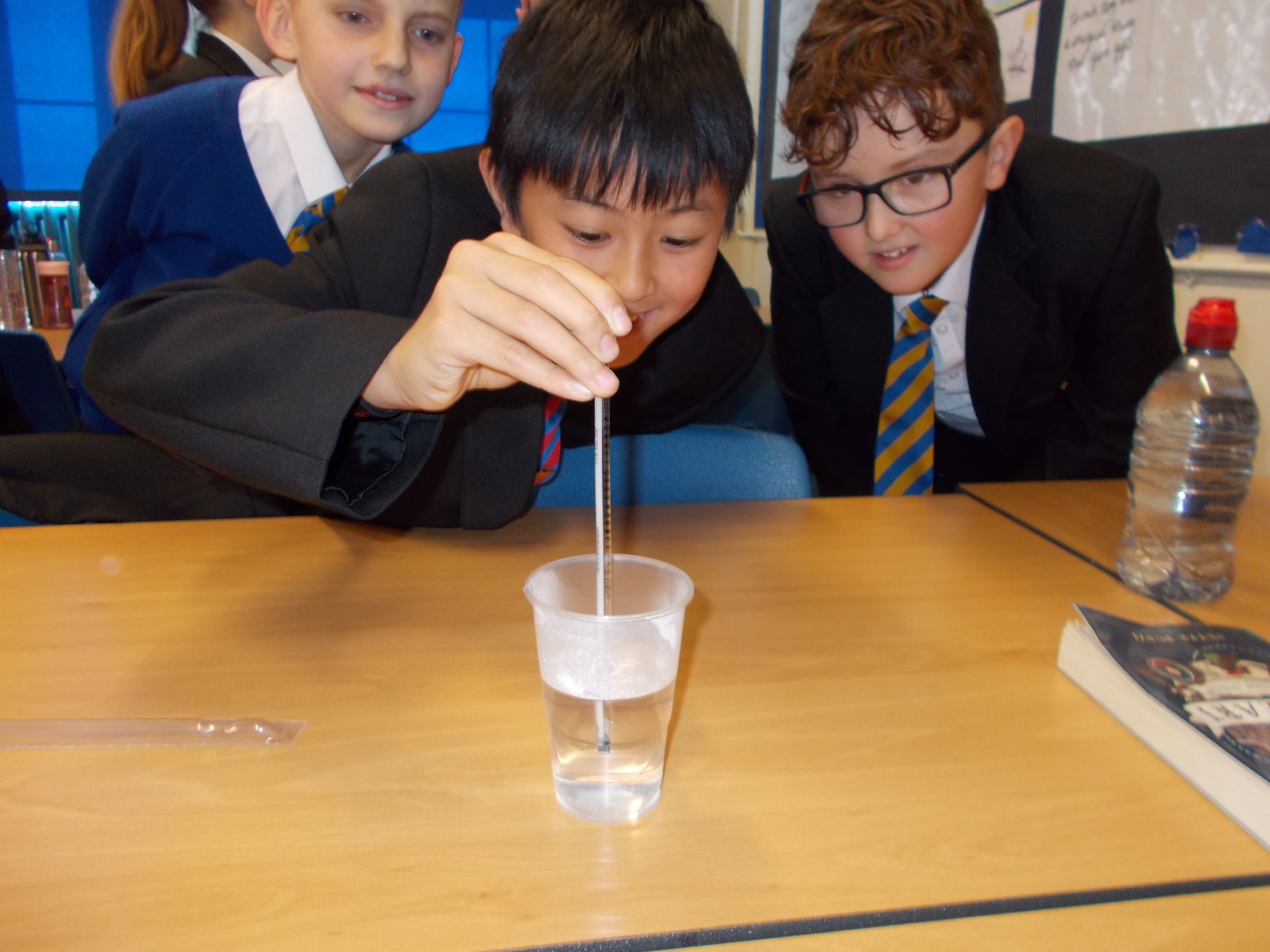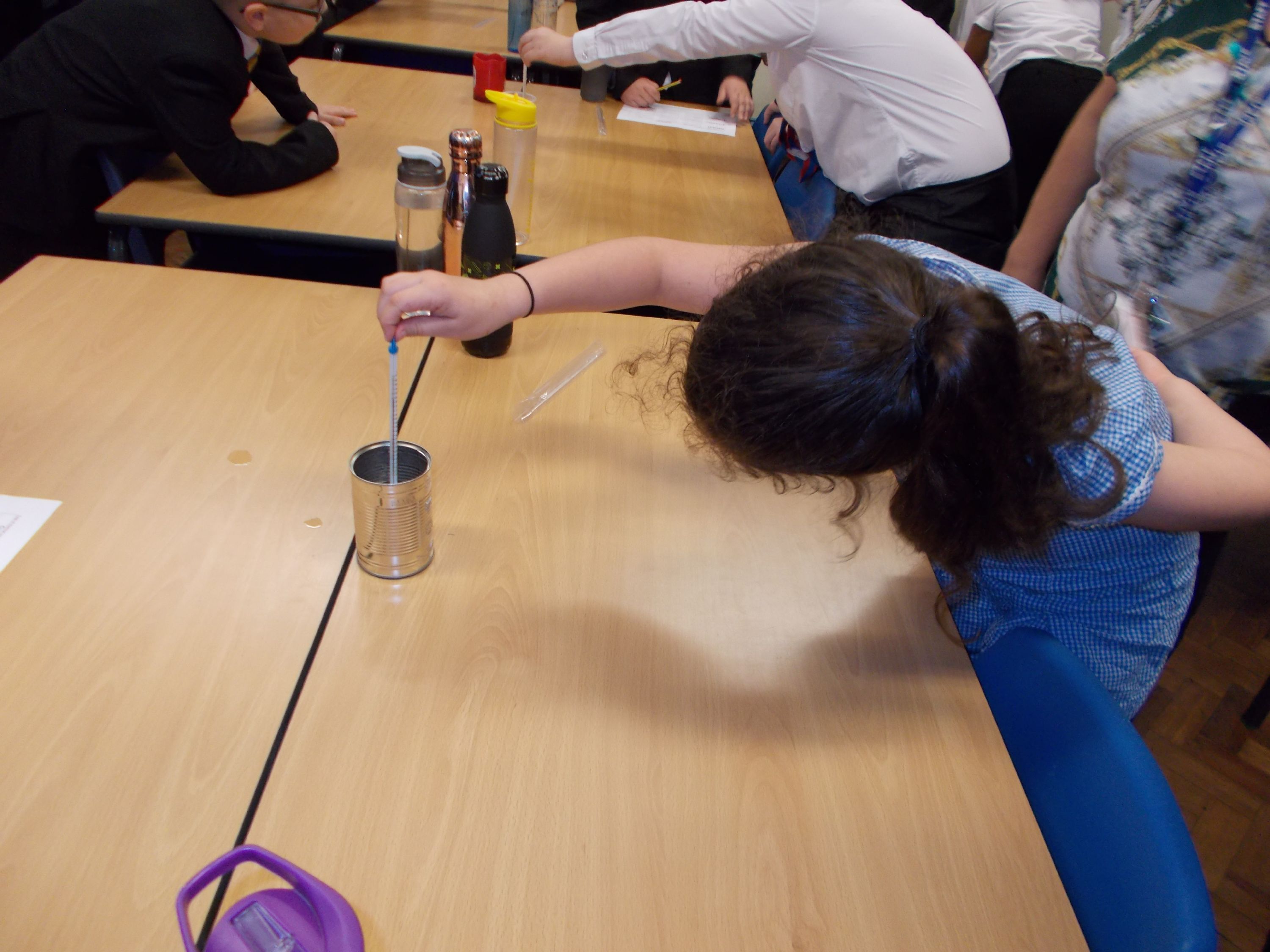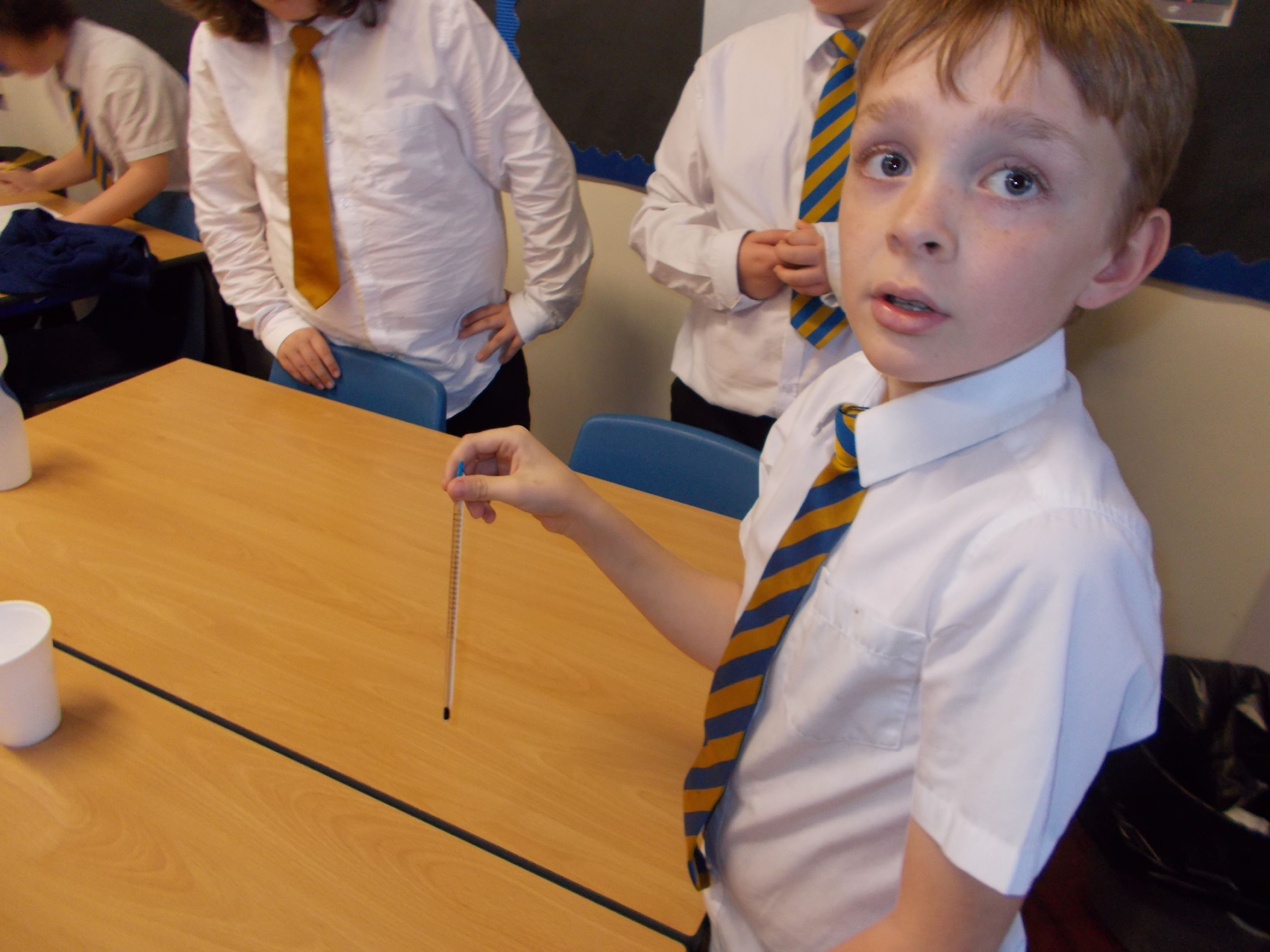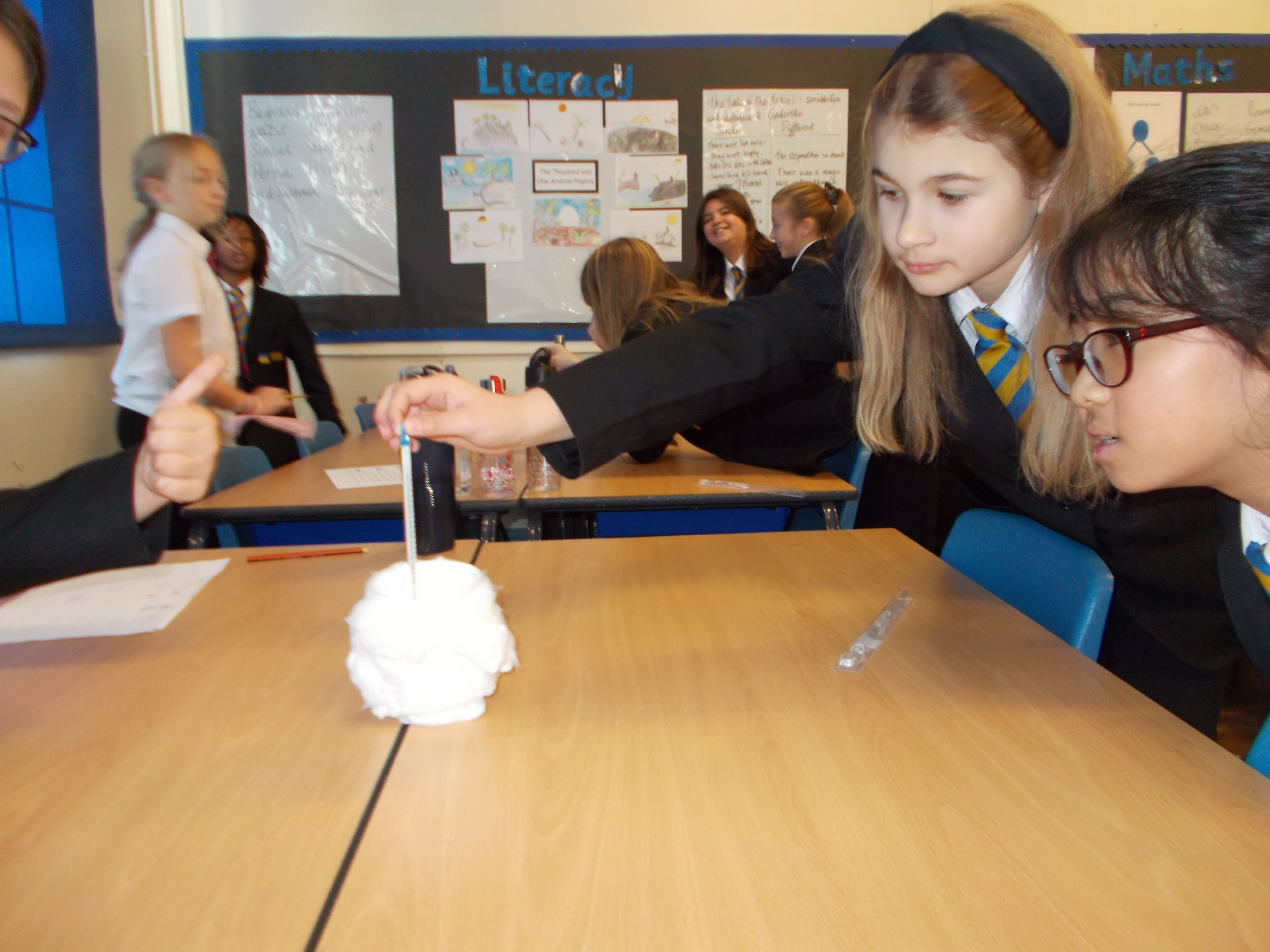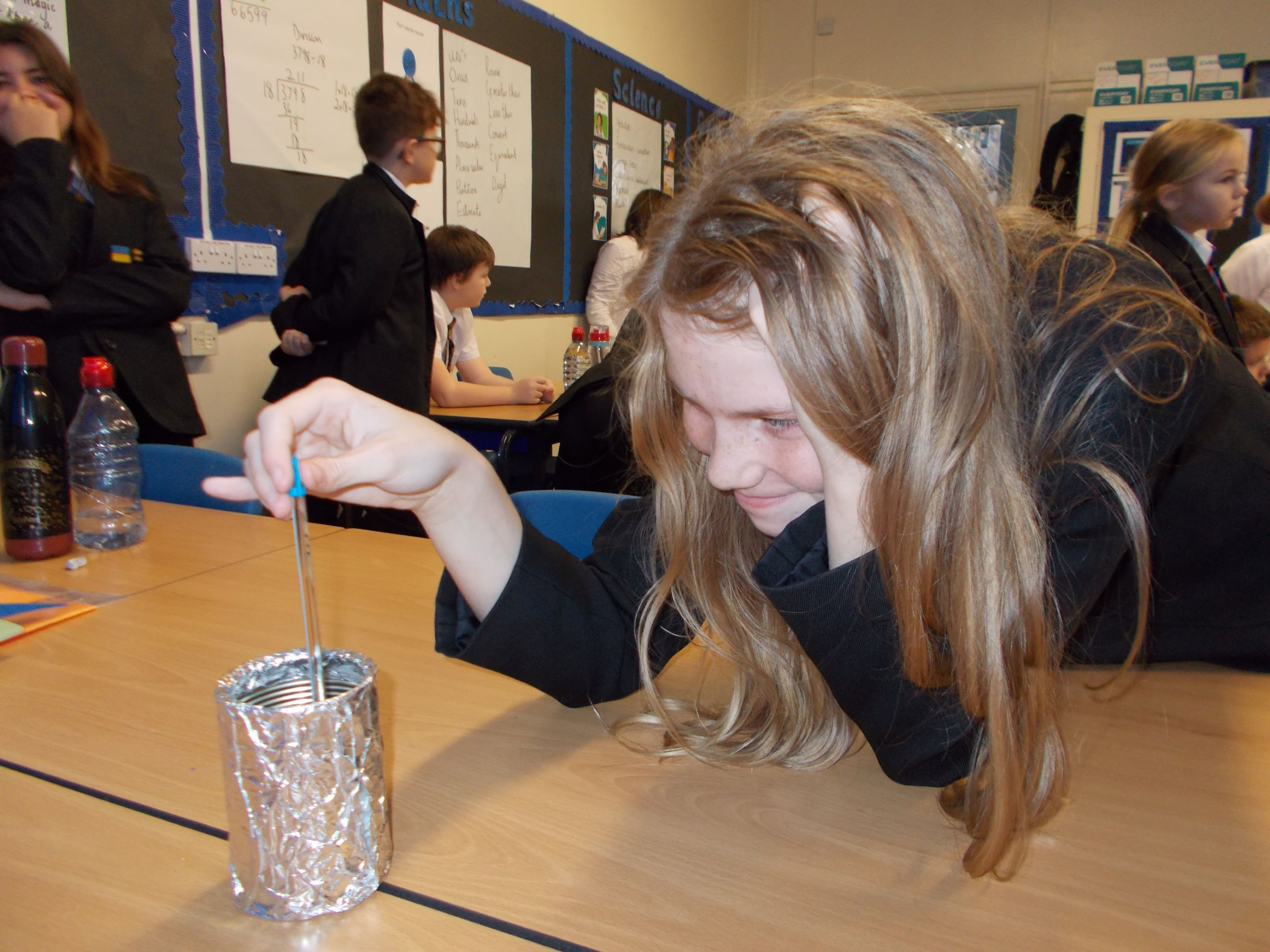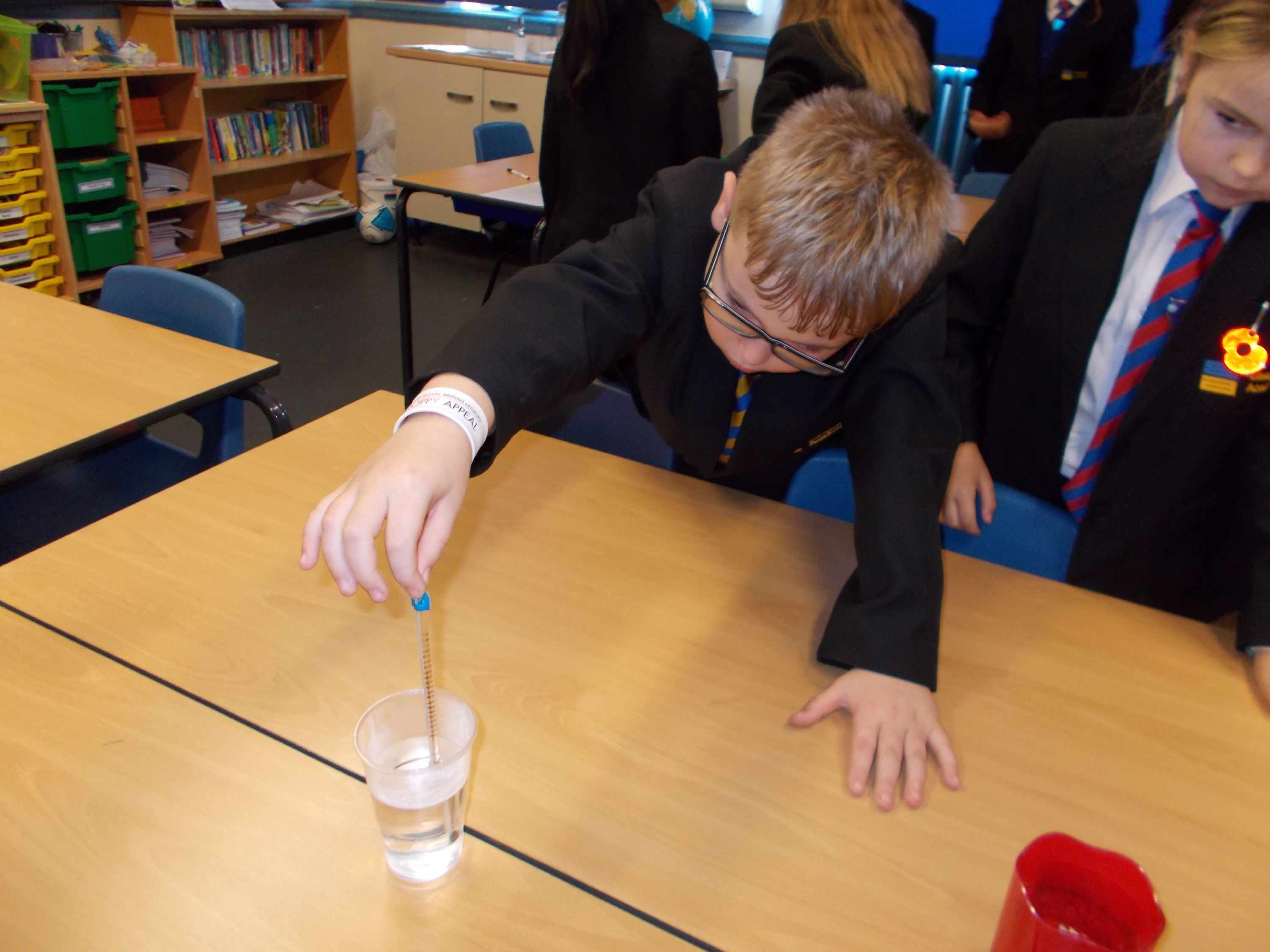 Owls 5-11-2021
During our first week back following half-term, Owls have been working hard once again.
In Maths, Year six have been learning about squared and cubed numbers as well as the order of operations when tackling calculations that contain a mixture of addition/subtraction and multiplication/division.
Year five have been working on subtraction using a column method which will help to improve both speed and accuracy in calculation.
In Literacy, we have worked with Magpies class, retelling traditional stories as preparation for our writing task which will be to re-tell traditional tales such as Little Red Riding Hood and Goldilocks in the style of the Arabian Nights.
In Geography, we have been learning about scale on different maps and measuring distances on a map using the scale to convert from centimetres to kilometres.
We have begun a new Science topic about materials this week. We have been thinking about the properties of different materials (such as metal, wood, glass, plastic etc) and what they are used for.
As a school we celebrated the Day of the Dead on Tuesday. We joined in the parade and enjoyed seeing the costumes of children from other classes. We learnt about the key ideas and practices focusing mainly on the 'ofrenda'.
Owls - 22-10-2021
As we approach half-term, Owls have been tackling some new topics.
Alongside our usual Maths and English, we have been working on a range of other topics.
In Geography, we have been learning about latitude and longitude.
In DT we have been making designs for a phone case and practising our needlework - especially our running stitch and back stitch.
In Spanish, the children have been learning about greetings.
In Literacy we have been using the 'freeze-frame' technique (pictured below) to explore the thoughts and feeling of characters in the story of Ali Baba.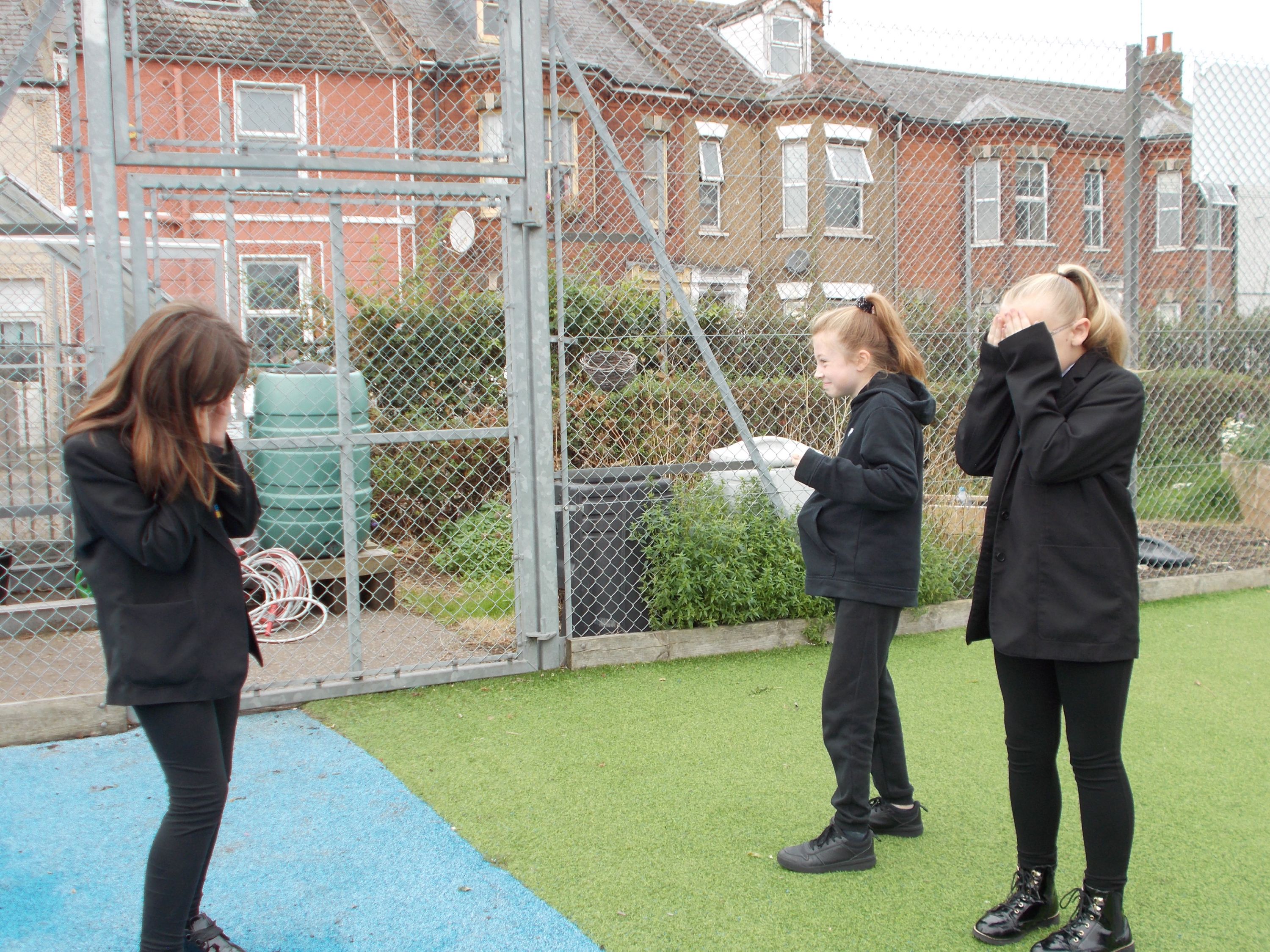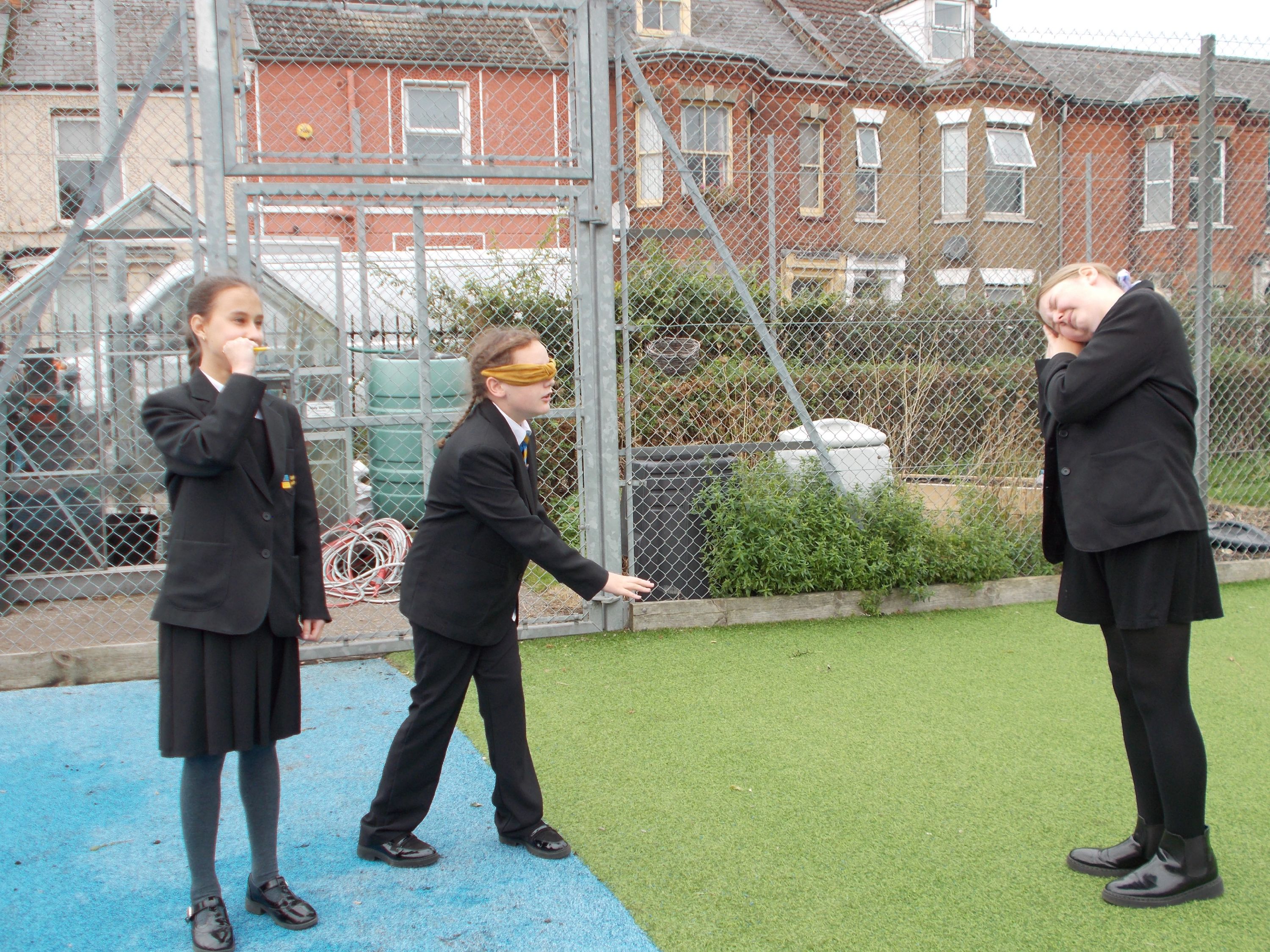 Owls - 8-10-2021
Can you believe that we have been back at school for five weeks! I certainly can't.
It has been another productive week.
In Maths, Year 6 have been tackling division of four-digit numbers by two-digit numbers.
In Literacy, we have been perfecting our ability to tell a story and the children have learned many techniques to remember the story sequence and speak with confidence.
In Art, the children are learning about abstract art and have considered paintings by Mondrian, Pollock and Delaunay.
We have completed our History topic on Baghdad by studying the decline of the city and its final destruction by the Mongol army in 1258CE.
In our RE lesson we have learned about the importance of prayer to believers in a wide range of religions.
In Science, we have compared the growth stages of a range of mammals and created some very impressive graphs.
It was the turn of Owls class to perform the song that they have been learning in Singing Assembly today. They did an excellent job and were very tuneful. Sadly, there is no video evidence but hopefully you will like the attached photo of the performance.
Best wishes for the weekend
Mr Hothersall, Mrs Mason & Claire.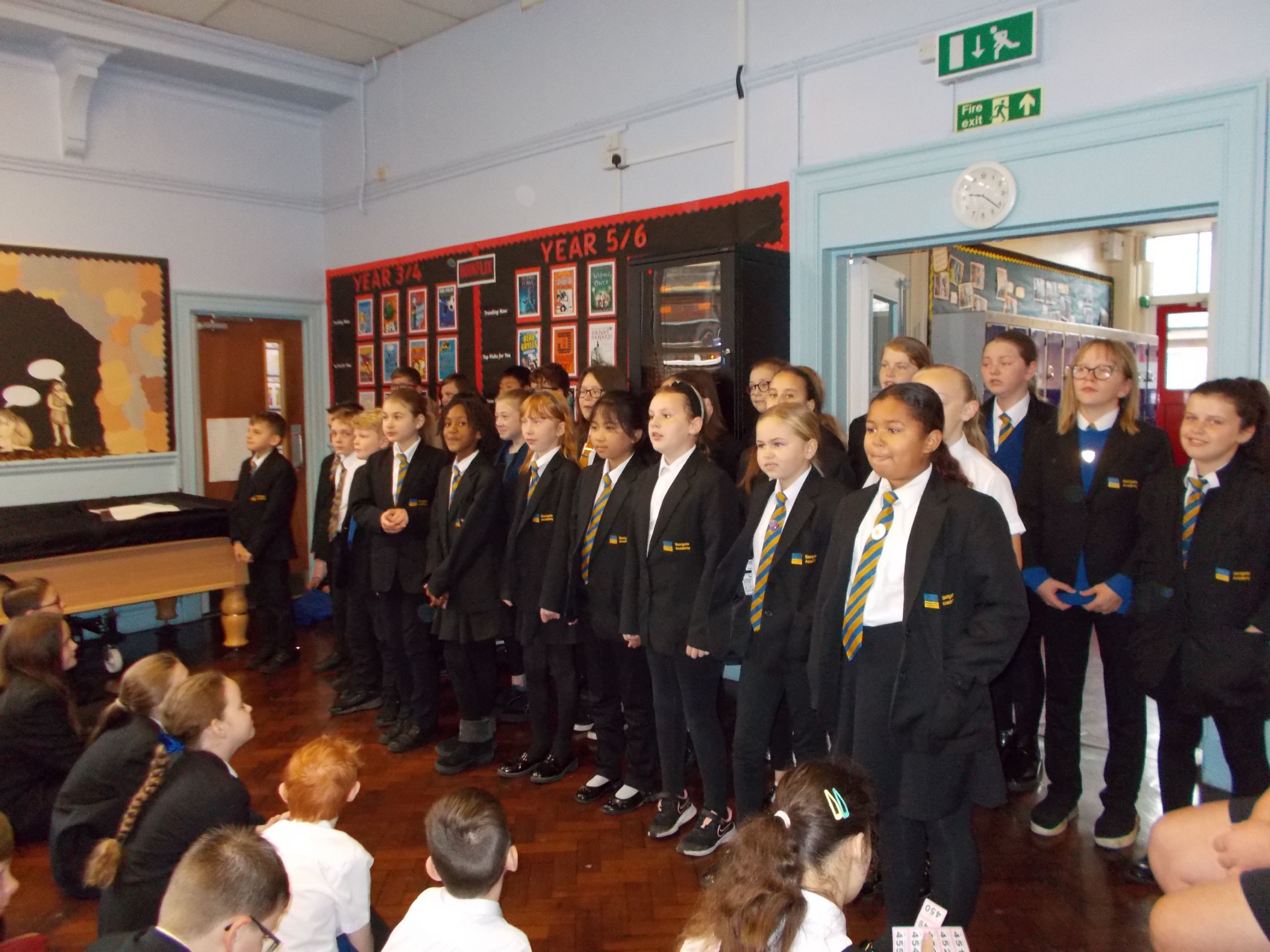 Owls - 1-10-2021
It has been another good week in Owls class - we have been learning a great many interesting things.
In Maths, Year 6 have been using written methods to solve addition, subtraction and multiplication problems, while Year 5 have been consolidating their understanding of place value.
In Literacy, we have been exploring more stories from the 1001 Arabian Nights. We are working on re-telling a story from memory.
In Art, we have been comparing and contrasting the Rococo style with the modernist style and coming up with a chair design.
History has seen us continuing to study the city of Baghdad. We are looking back to the year 900 and discussing how influential the city was in the world at that time.
In RE, we have spent time thinking about how people worship in different religions.
This week in our Human Body topic, we have been learning about the changes which take place as our bodies and minds go from adulthood to old-age.
In Music, Mrs Mason has been helping the children learn the classic Bon Jovi track Livin' on a Prayer.
Thank you Owls class for all your hard work.
Mr Hothersall, Mrs Mason & Clair