What am I going to learn in Art?
Autumn term
Reception - Colour and colour recognition
The children will begin their time in reception learning colours and recognising them in the surrounding environment.
Year 1 - Colour
The children will learn about the colour wheel and how this links to primary and secondary colours. They will also learn about warm and cool tones, tint and shade. Hockney, Monet and Van Gogh will be studied in this unit and their use of brushstroke to create art.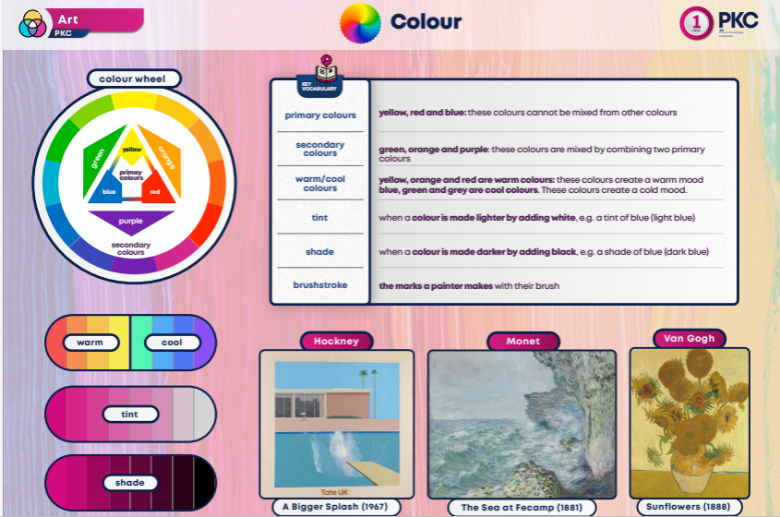 Year 2 - Colour, shape and texture
The year 2 pupils will build on their understanding of primary and secondary colours and how colours can complement each other. The children will learn about how shape can be used in composition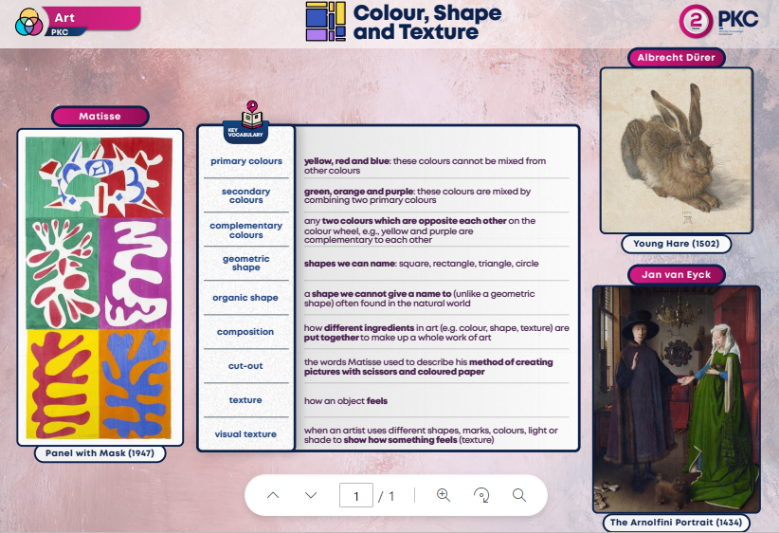 Year 3 and year 3/4- Line
This term, the pupils will learn how artists use line in different ways to show form and shade. They will observe artists sketch books to understand how ideas are created and developed. The pupils will then learn how to create lines in printmaking in order to produce a print that can be repeated.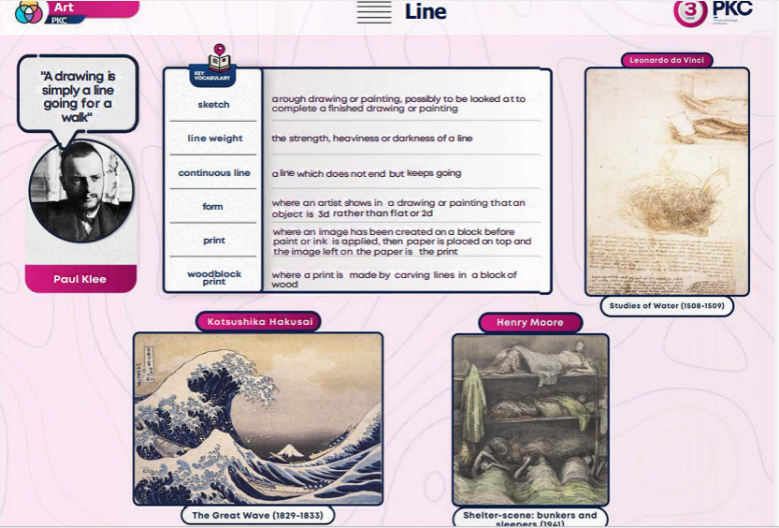 Year 4 - Light
This term, year 4 will be learning about how light is used in art in order to show form, tone and shade. They will be observing works of art and how the artists have used highlights and shadow to create a 3D representation.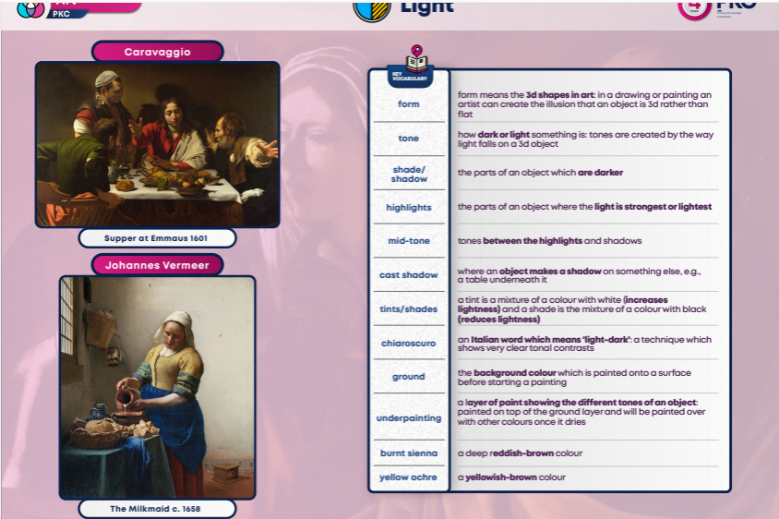 Year 5 and year 5/6- Style
During the autumn term, the pupils will learn about different periods of art history and the defining features of each period. The pupils will use their sketch books to develop ideas of how the style of chairs has changed across each period.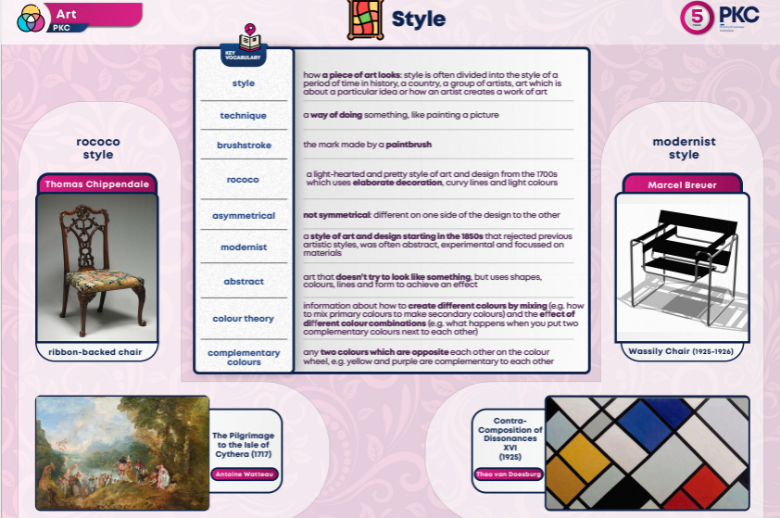 Year 6 - Renaissance architecture and sculpture
The children will be making observations of Renaissance architecture . They will be using clay to design and create a relief based on the style of the period.