Young Carers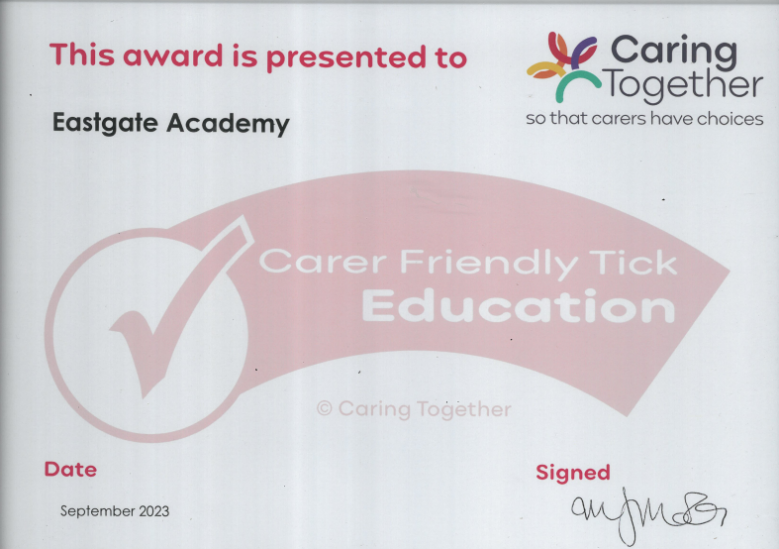 Eastgate Academy have been working hard towards the above award which we received in January 2021 and renewed in September 2023.
We are dedicated in supporting our Young Carers from all year groups.
A Young Carer is someone under the age of 18 who looks after someone who has a disability, illness, mental health condition, or drug or alcohol addiction. As well as those caring for parents, they may also look after brothers, sisters or elderly relatives too. Research suggests that 10% of all children are providing high or very high levels of carer. Locally it is estimated that there will be 1 or 2 young carers in every class.
In school, we support our Young Carers by meeting monthly to talk about family life and any worries the children may have. We spend time doing fun activities to help elevate stress and worries. This gives the children the opportunity to talk to other Young Carers in school which gives them the security of knowing they are not alone.
We are happy to refer children to West Norfolk Young Carers (please click on the link) on parents approval so that the children can meet other Young Carers in the wider community. The group run fun activities and outings locally. The group is for 7 years and upwards.
Keri Garrod is our Young Carers Champion. If you wish to discuss the programme further, please email: Keri.garrod@ega.eastern-mat.co.uk